There are so many fun spring activities for kids to try on this spring bucket list. Whether it's a rainy day or a sunny spring day, there is something for everyone! We have compiled a list of over 50 kid-friendly ideas to try this spring.
RELATED: Summer Bucket List
Free Printable Spring Bucket List
To make it easier, we have turned our spring bucket list into a printable for you to print off and keep track of which activities you have completed. Get a checklist or coloring page version and see how many you can complete!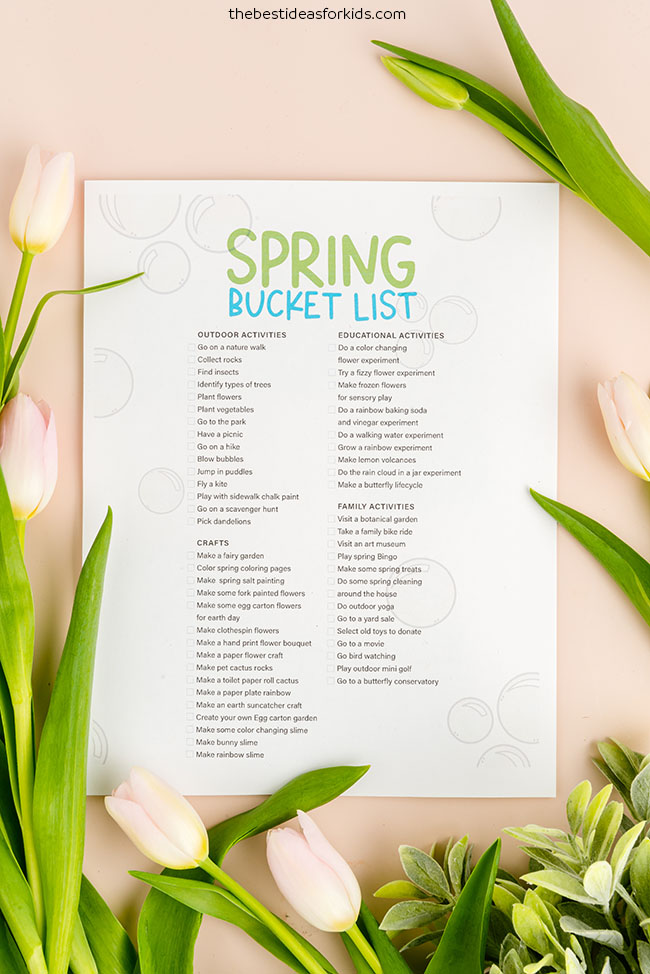 There are 3 versions of the list you can choose from!
A colored version, a coloring page bucket list and a full checklist.
See details at the bottom of the post on how to get your free printable bucket list!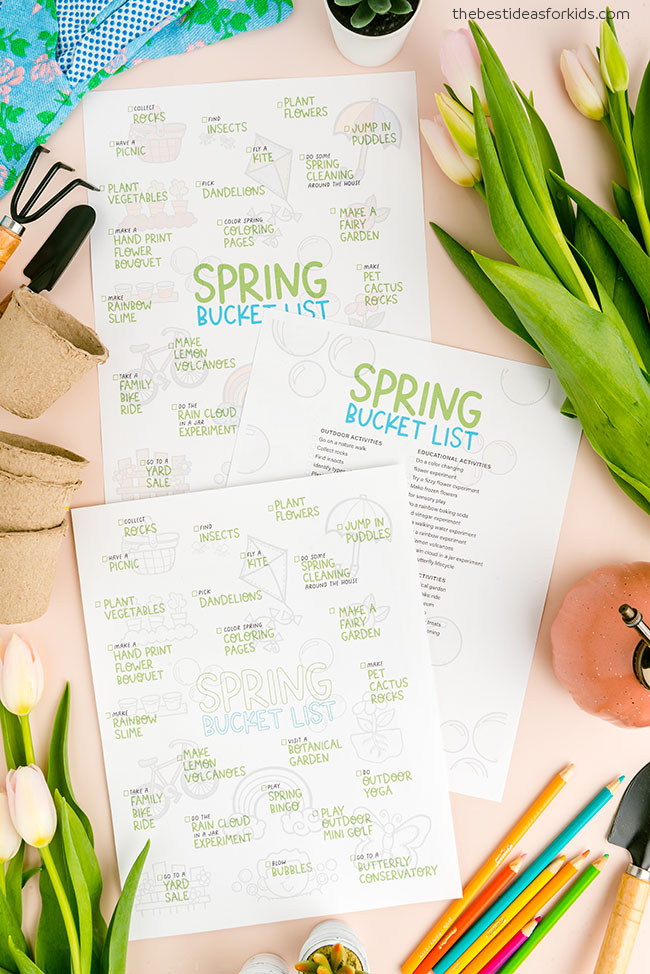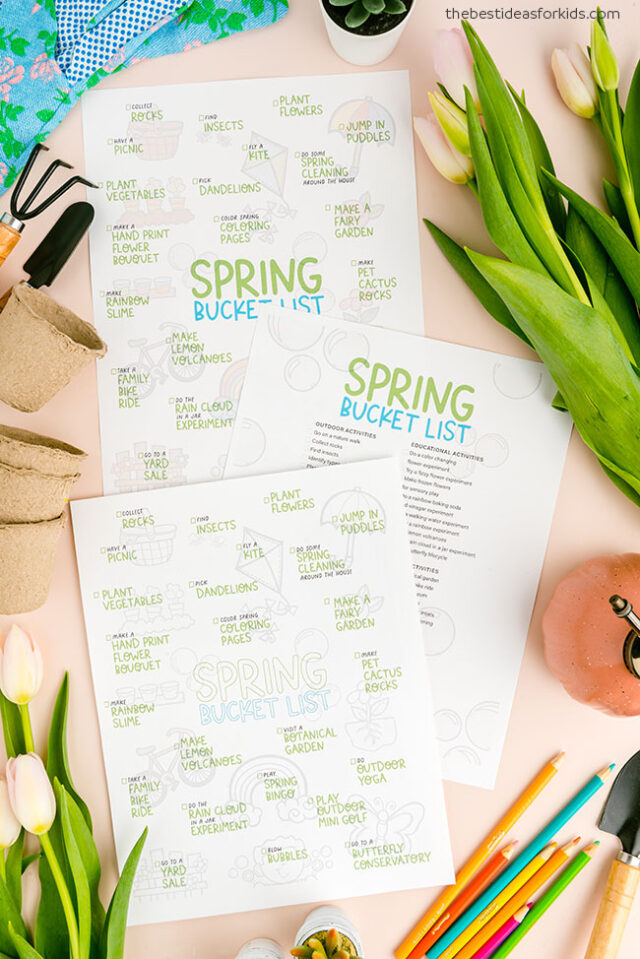 Print off the coloring page version and kids can color it before you start.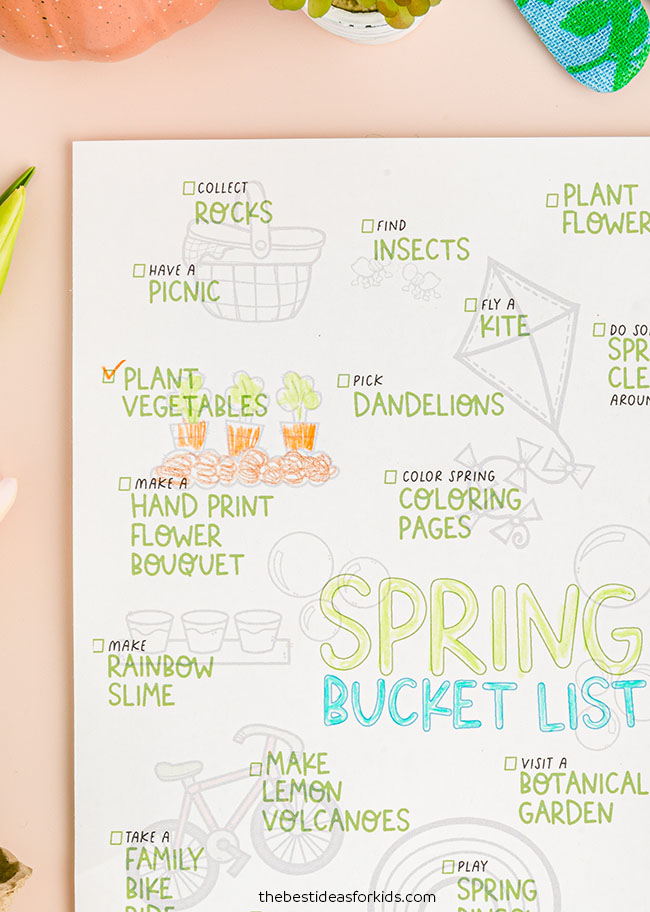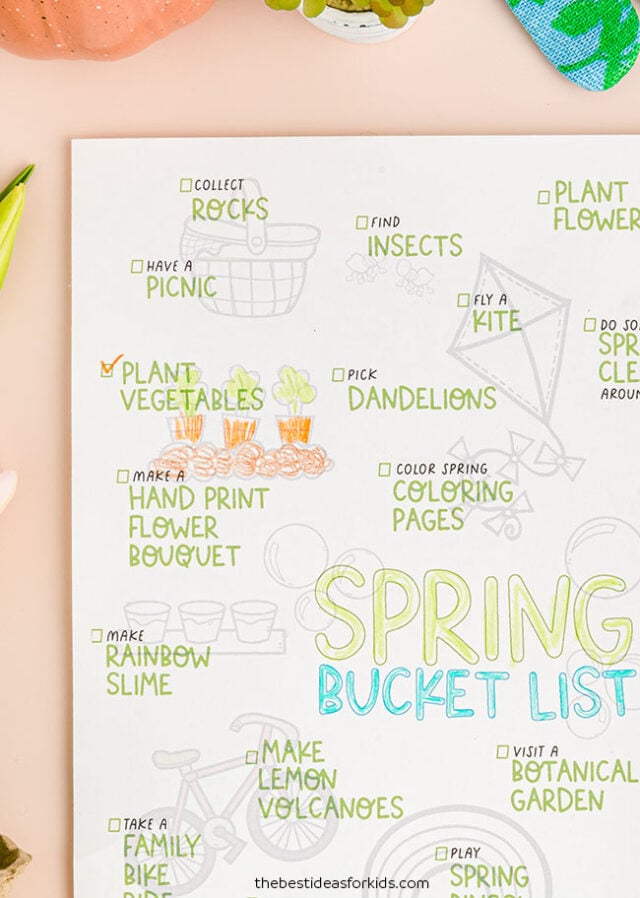 You can also make a DIY spring bucket list jar.
First, paint some popsicle sticks green. Then using some of the ideas on this list (or make up some of your own) write them on the popsicle sticks with a permanent marker. Then place them in a mason jar for selecting an item to do on a rainy day!
See our recycled craft book for more recycled craft ideas like this!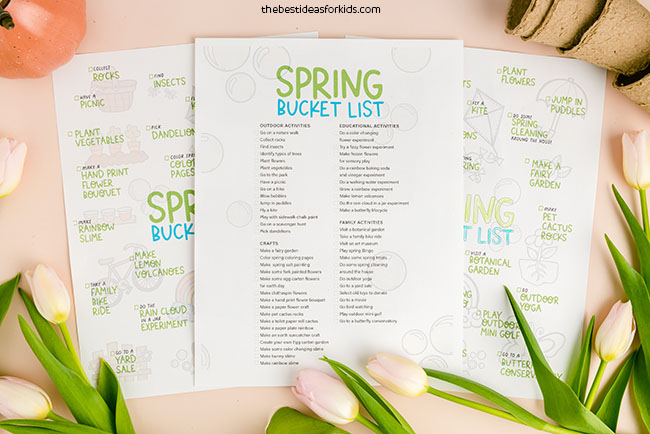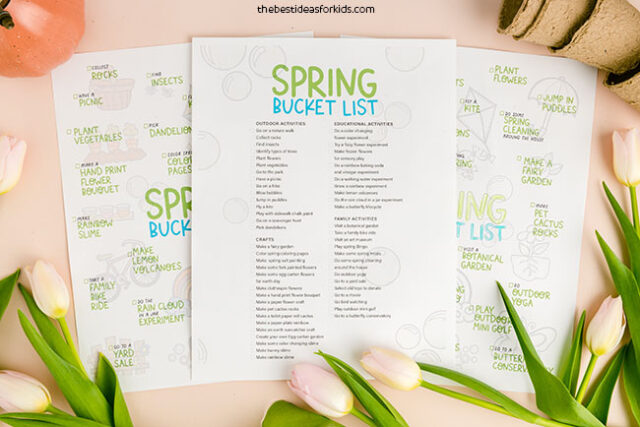 Print off this list and add it to the fridge to check off during the spring season!
Spring Bucket List Ideas
What can you expect from the spring bucket list? We have gathered over 50 ideas for spring fun in all different categories. From outdoor activities, crafts and family activities – there is something for everyone on this list!
Here are the 50+ ideas for spring:
Outdoor Activities
Crafts
Educational Activities
Family Activities
For more ideas, see our Summer Bucket List.
Please note: the free printables are for personal or school use only.
Free Printable Spring Bucket List