This pressed flower suncatcher craft is a really pretty craft to make for someone! Or make it as a beautiful spring craft. This would make a lovely birthday or Mother's Day gift too!
RELATED: Mother's Day Crafts for Kids
DIY Pressed Flower Suncatcher
These suncatchers look so pretty on the window! You can make a collection of them, or just make one and place it in your favorite window spot. These would also look great on a classroom window!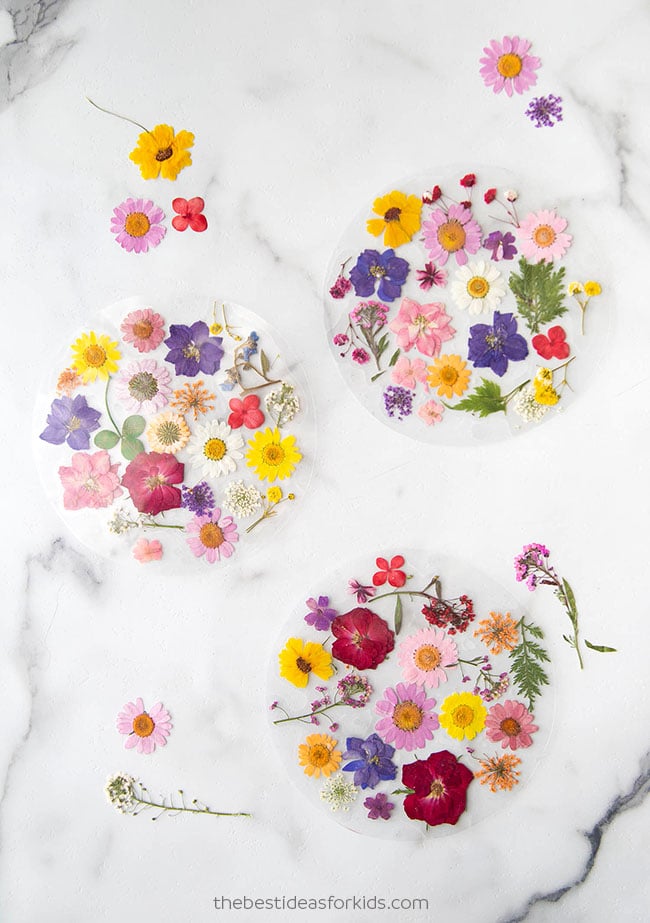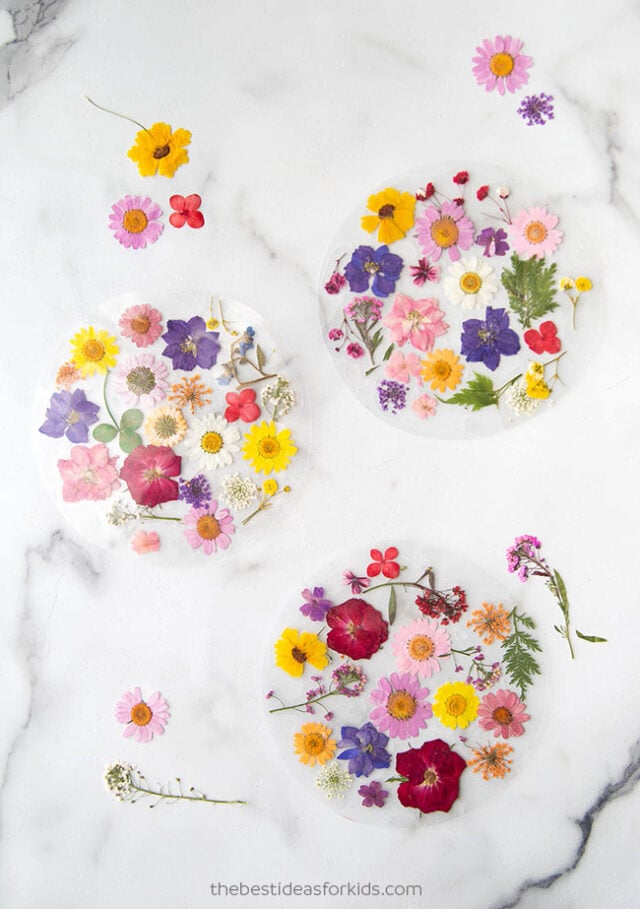 You can make this a two-part activity, collecting and saving flowers and then creating the suncatcher. City park grasses around playgrounds often have lots of wildflowers that will get cut throughout the spring and summer. Picking some of those wildflowers before they are cut are perfect for this activity.
If you've never made your own pressed flowers, it is really easy! See our simple tutorial how to press flowers.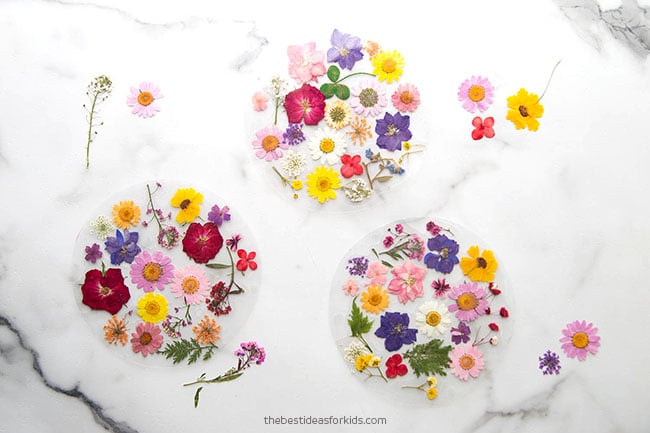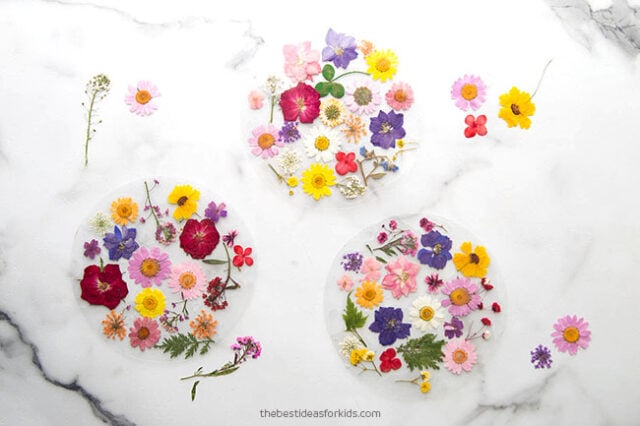 Watch the Video Tutorial!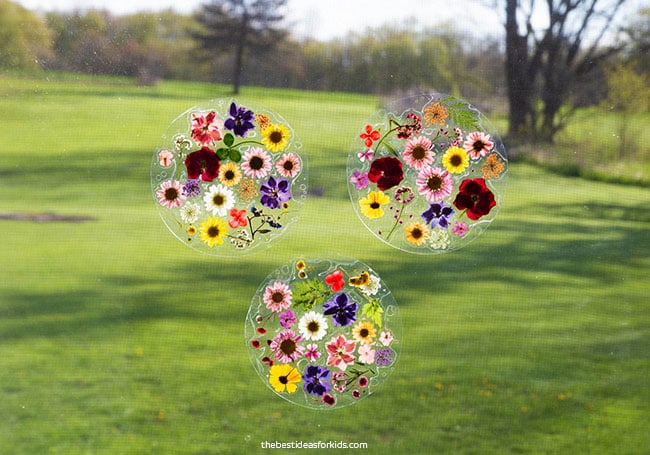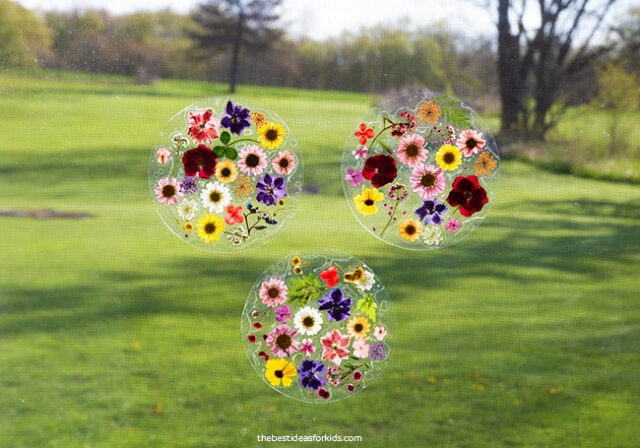 Supplies Needed
Small paper plate or bowl for tracing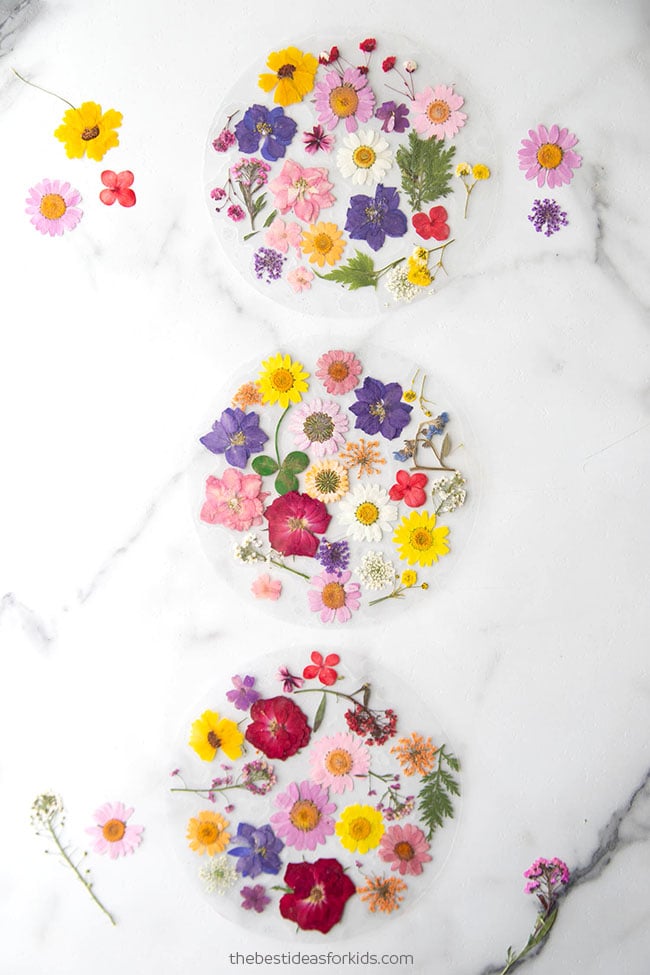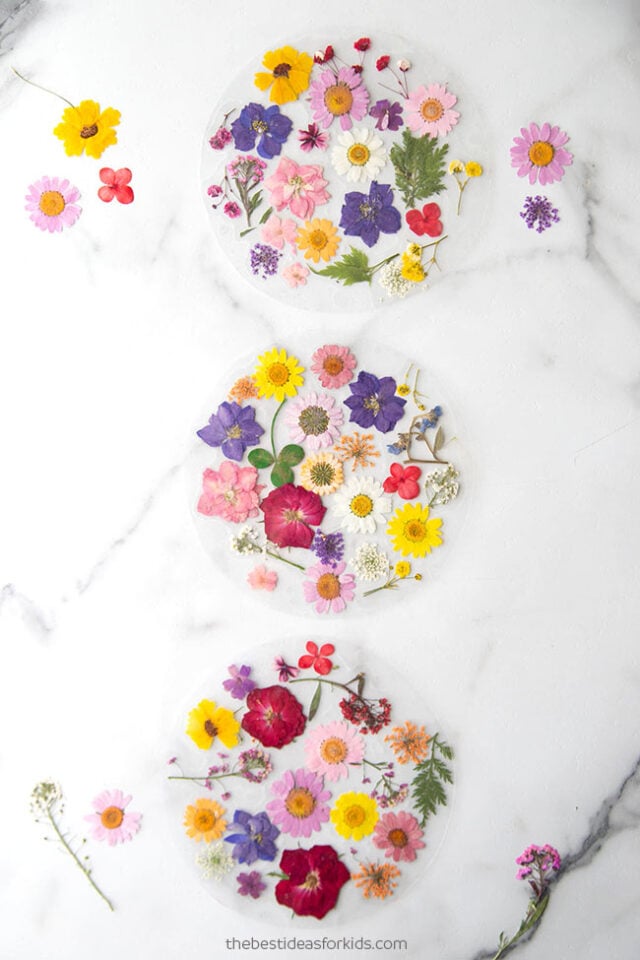 How to Make a Pressed Flower Suncatcher
1. Start by tracing a small paper plate or bowl two times onto a self laminating sheet.
If you plan to make just 1 suncatcher, you can cut out the circles first. Then use one circle to add on top when you are done.
If you plan to make 2 suncatchers, follow the steps below.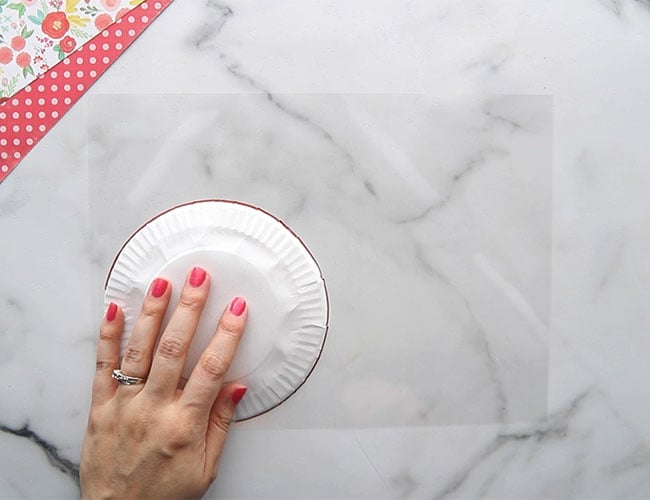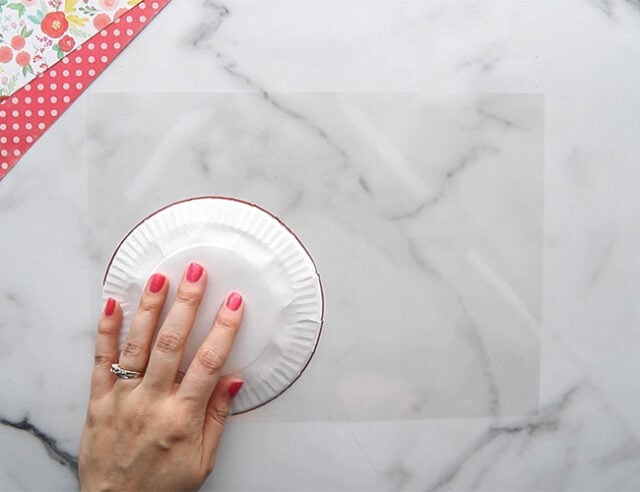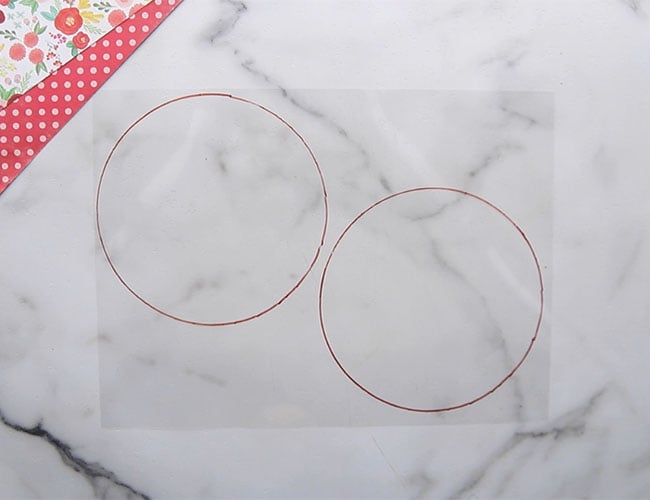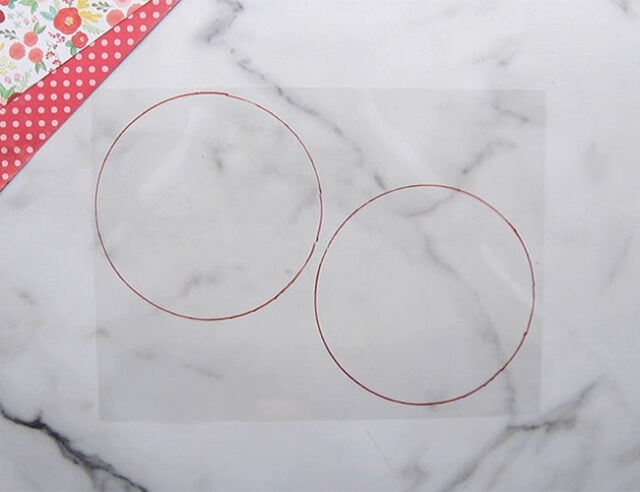 2. Add the pressed flowers to the sticky side of the self laminating sheet.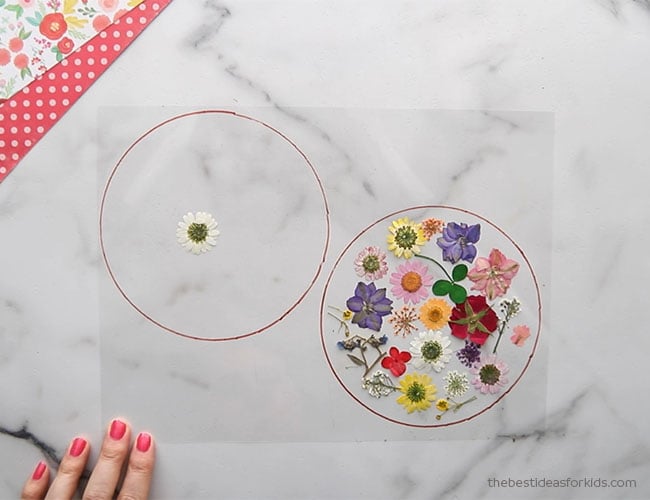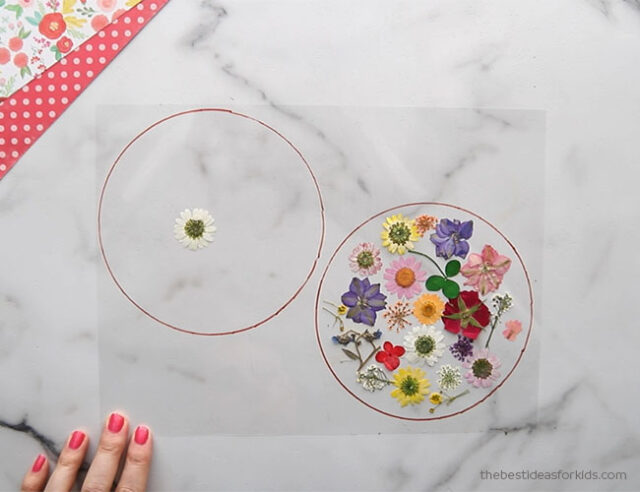 Keep adding flowers or leaves until you are happy with the way it looks. You can fill it in really well or leave a lot of space between the flowers, both methods look nice.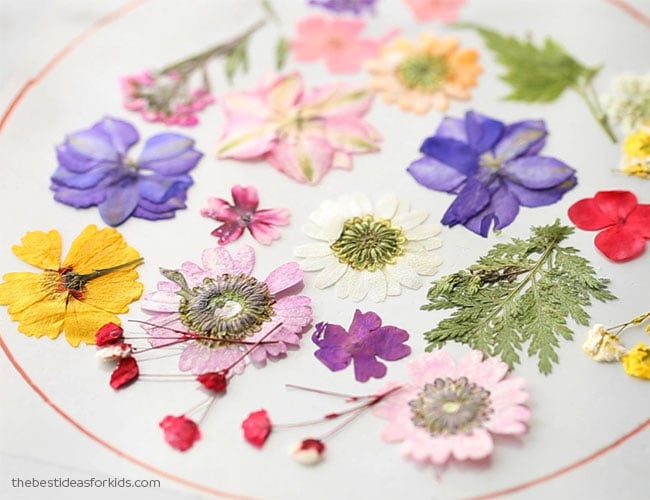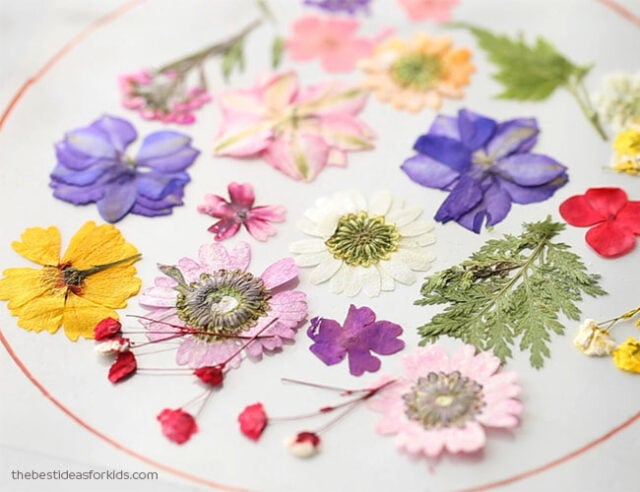 3. Add another self laminating sheet on top.
Press firmly down to seal the two sheets together.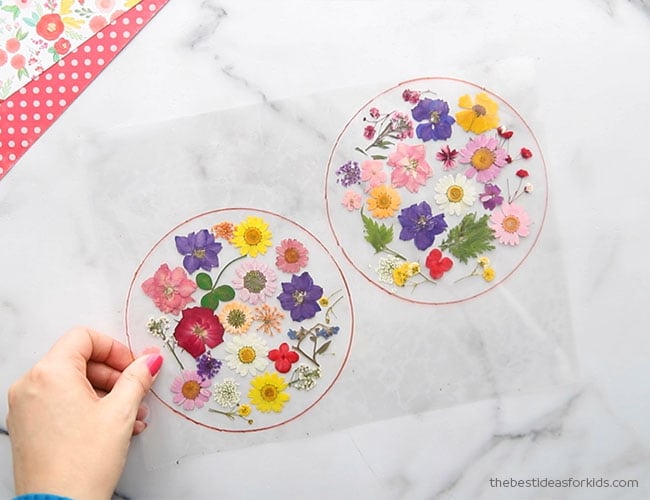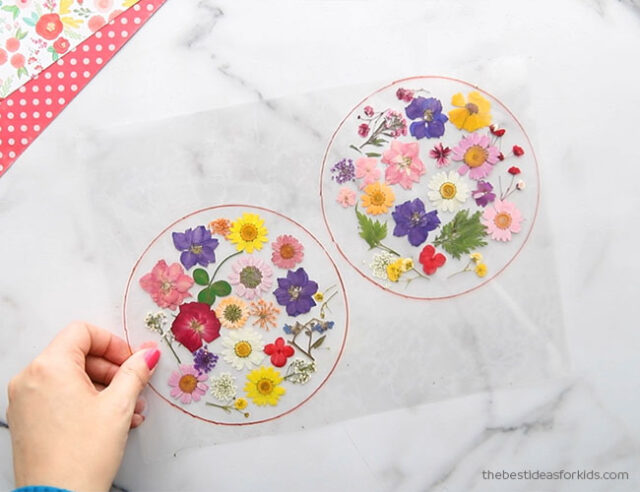 4. Cut out the suncatchers.
Cut slightly inside the traced line if you do not want the traced line to be on your suncatcher.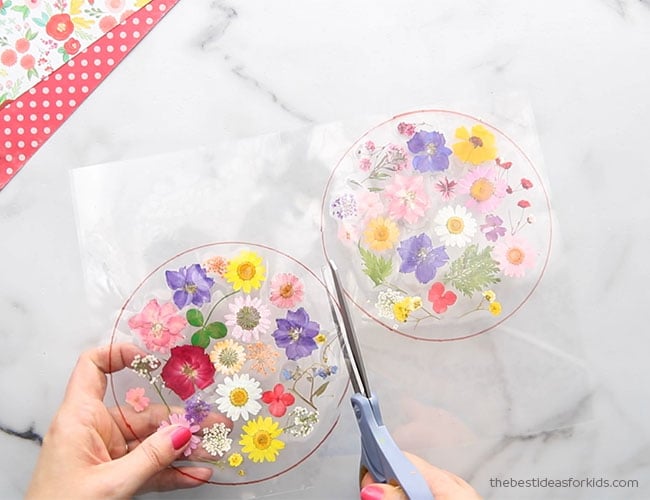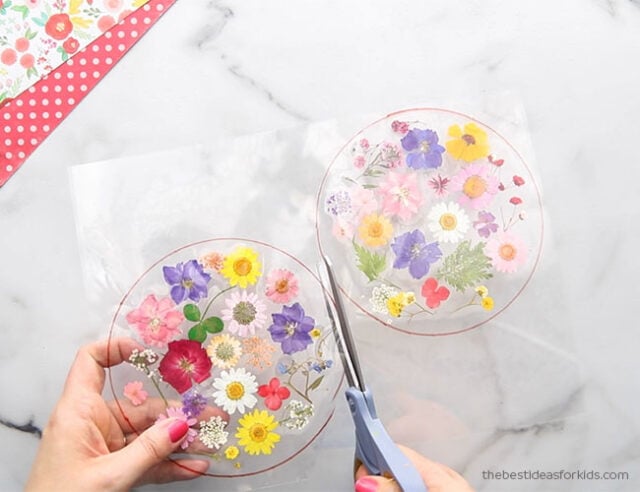 5. You can hang on your windows with some double sided tape or glue dots.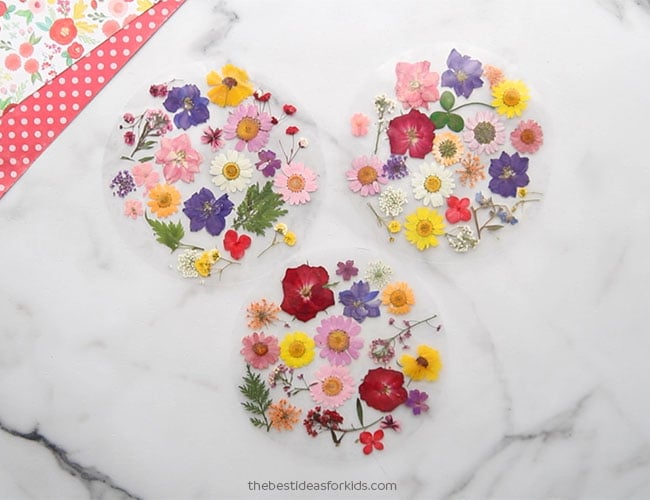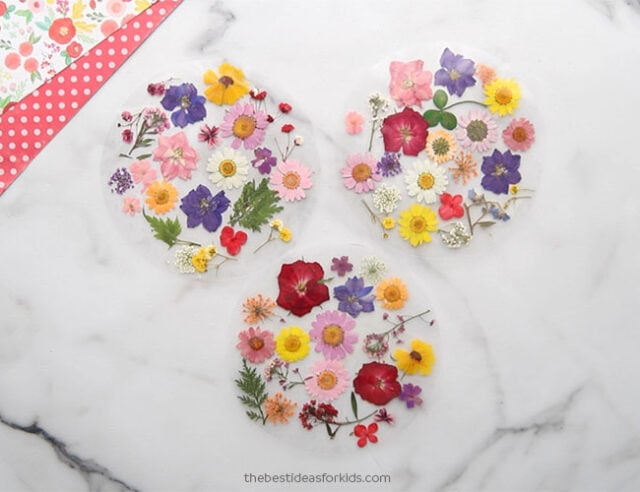 These make the prettiest suncatchers for your windows! And if you love suncatchers, see more fun suncatcher crafts below!