I have 2 kids craft books you can choose from!
Cut & Color Crafts for Kids
This NEW book is packed with easy crafts that kids can cut out and color! Just cut out the templates in the back of this book, color them and let your imagination run wild!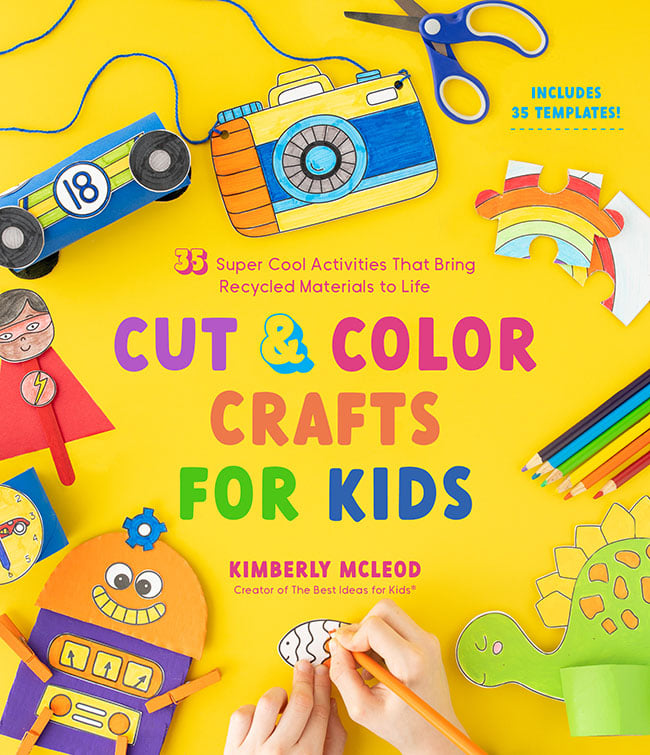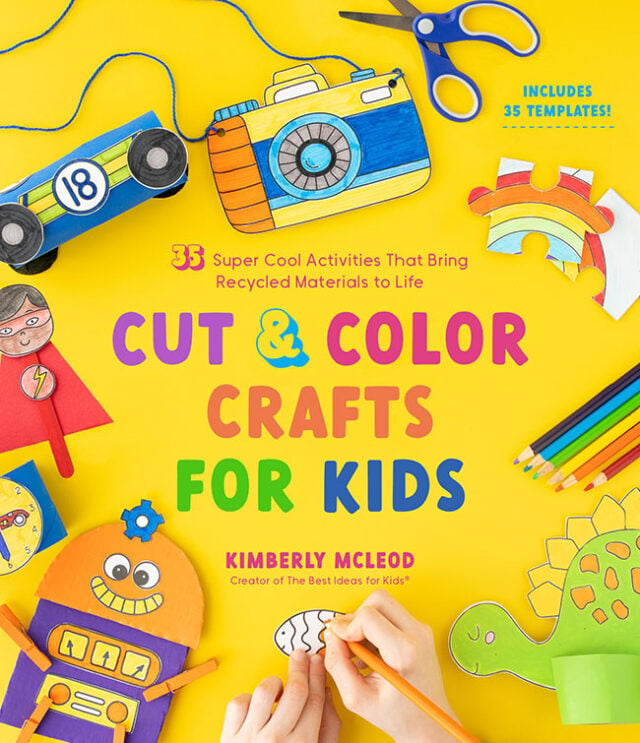 35 cut-out templates included for kids to color and create with!
Just Cut, Color and Create!
Transform paper rolls into an Awesome Paper Rocket or a set of Pretend Watches. You can even use egg cartons to make toy boats or a small-world jungle, desert or enchanting castle. Discover some of these other fun craft projects for kids:
Paper roll dinosaur
Cardboard robots
Build your own puzzle
Ice pop stick superheroes
Egg carton scavenger hunt
Bubble wrap mermaid
Also Available At: Barnes and Noble | Target | Indiebound | Books a Million | Book Depository
See a video preview of the book!
Fun and Easy Crafting with Recycled Materials
This book is packed with easy and fun crafts to do with kids! With over 60 cool projects that reimagine paper rolls, popsicle sticks, egg cartons, cardboard, newspaper, jars and more!
Exciting, Eco-Conscious Crafts with Stuff You Already Have
Transform paper rolls, egg cartons, newspaper and cardboard into colorful decorations, amazing wearable masks, hats and jewelry or even sturdy desk organizers, puzzles and paint palettes. Get ready to unleash your imagination with 60 unique crafts―with something for all ages―including:
Homemade Kaleidoscope
Build Your Own Marble Maze
Cool Superhero Mask
Dinosaur Terrarium
Indoor Mini-Garden
Awesome Cardboard Castle
See a video preview of the book!
More About the Book
The book has 6 chapters – based on the recycled material – paper rolls, egg cartons, newspaper/scrap paper, ice pop sticks, cardboard, jars & more.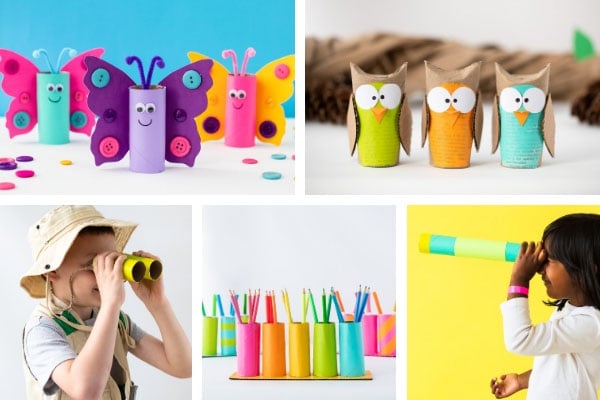 Paper Rolls
From paper roll butterflies to a homemade kaleidoscope – start saving those paper towel rolls now because you won't believe what projects and activities they can turn into!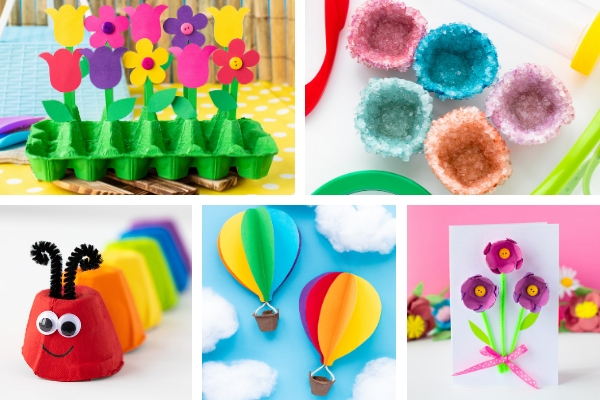 Egg Cartons
Grow your own crystals or make your own mini indoor garden with these amazing egg carton ideas!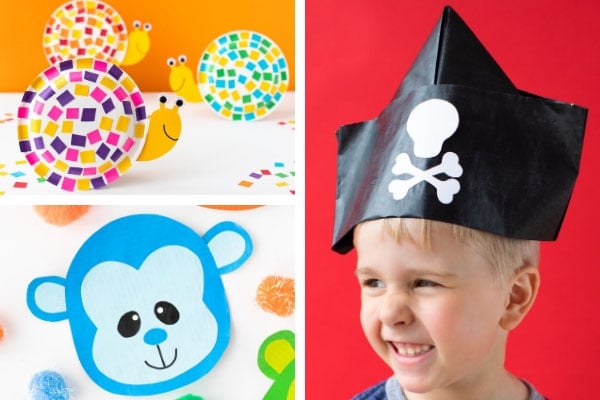 Newspaper/Scrap Paper
Turn newspaper into a pirate hat, monkey or even a wreath!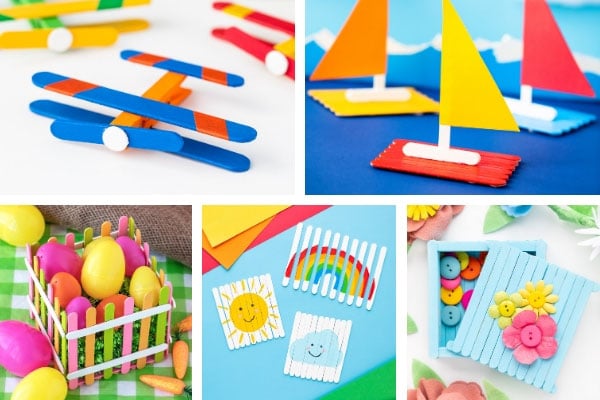 Ice Pop Sticks
Save those popsicle sticks because I'll show you how to make your own baskets, boxes and puzzles with them!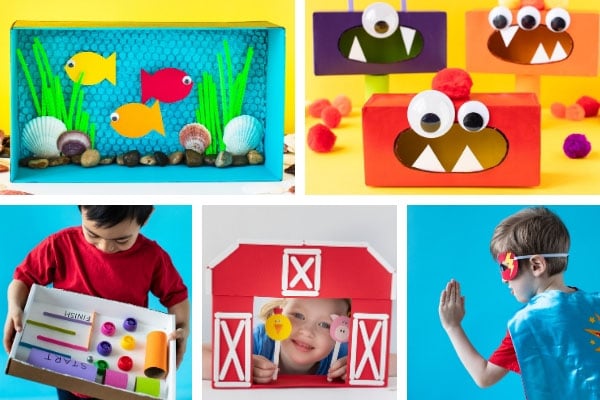 Cardboard
Transform shoe boxes, cereal boxes, and shipping boxes into aquariums, marble mazes and more!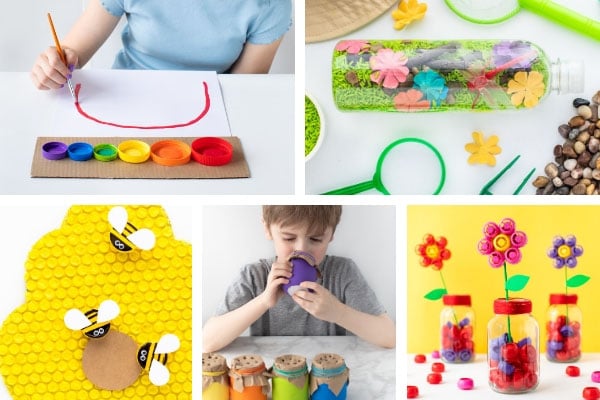 Jars, Bottle Caps and More!
Save your caps and jars and make wonderful creations like flowers and discovery bottles.
There is truly something for everyone in this book! From simple crafts to fun activities too!
Editorial Reviews
Read some of the reviews by other authors and creators of kids activities!
"Kimberly is simply the BEST at creating simple, colorful crafts from materials you already have around the house! I'm always amazed at how simple the projects are to make and how beautiful the results are."
―Andrea Scalzo Yi, author of 100 Easy STEAM Activities and creator of Raising Dragons
"Kim's book is packed with creative, colorful and easy crafts that your kids will enjoy making. Start saving egg cartons and boxes now!"
―Melissa Lennig, author of Sticks and Stones and founder of Fireflies and Mud Pies
"Who says crafting has to be hard? Raid your kitchen cabinets, common household items and recycling bins to make these imaginative recycled crafts."
―Agnes Hsu, creator of hello, Wonderful
Also Available At