These free printable Spring Color By Number pages are a fun and easy activity to do on a rainy day. Choose between flowers, butterflies, watering cans, birds and more!
RELATED: Spring Coloring Pages
Free Printable Spring Color By Number Pages
These color by number sheets are an easy activity with no prep involved. These are perfect for a rainy day during spring time! If you need more indoor activity ideas, see our 100+ indoor activities for kids.
We also have a set of regular coloring pages for Spring. See our Spring Coloring Pages.
Grab the free printable color by number pages at the bottom of the post.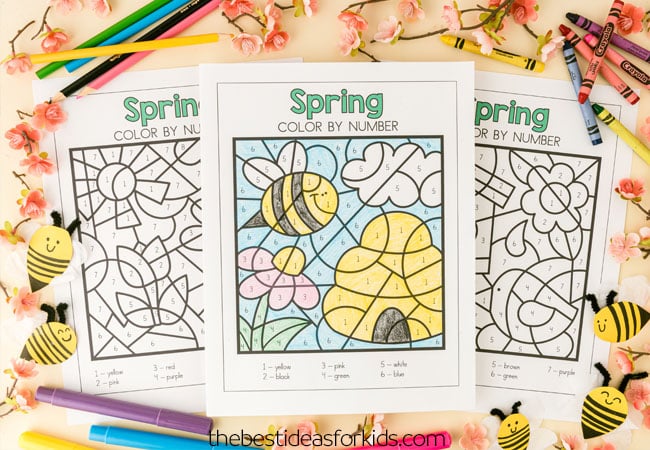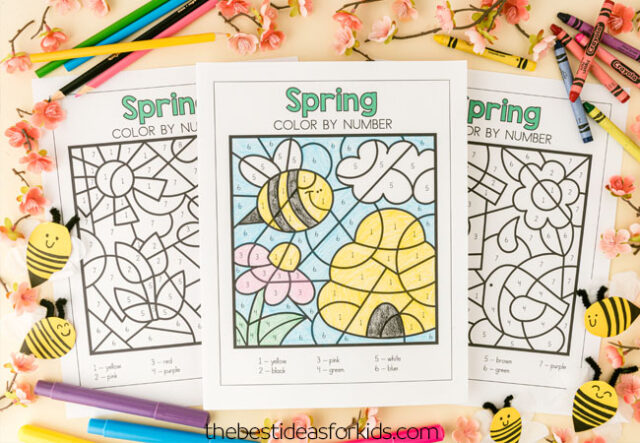 Not only are these coloring pages an easy art activity, but they are a fun way for kids to learn their colors too!
For younger kids that can't read the colors, you can color beside the color name with the color that it matches. It is also great practice for them to try to read the word while recognizing the color beside it!
Try this if you want to reuse the sheets: place the pages inside a laminating sheet or laminate them and then use washable paint or markers to color. Then kids can color them over and over. You could also use them as placemats!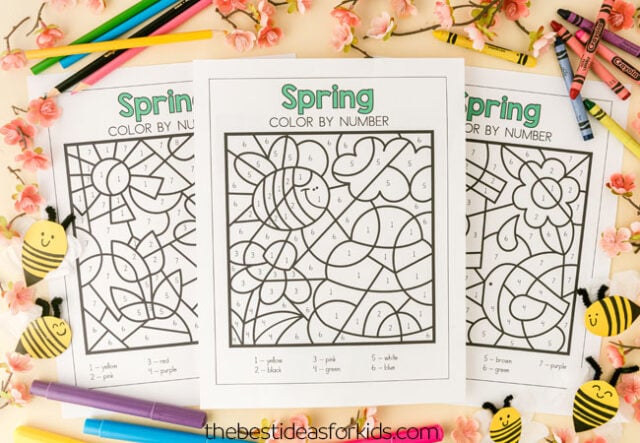 There are 6 designs in total. Here are a few of our favorite printable sheets from the set. You can use crayons, paint, markers or colored pencils!
Crayons are our favorite material to use for this activity because they are easy for kids of all ages!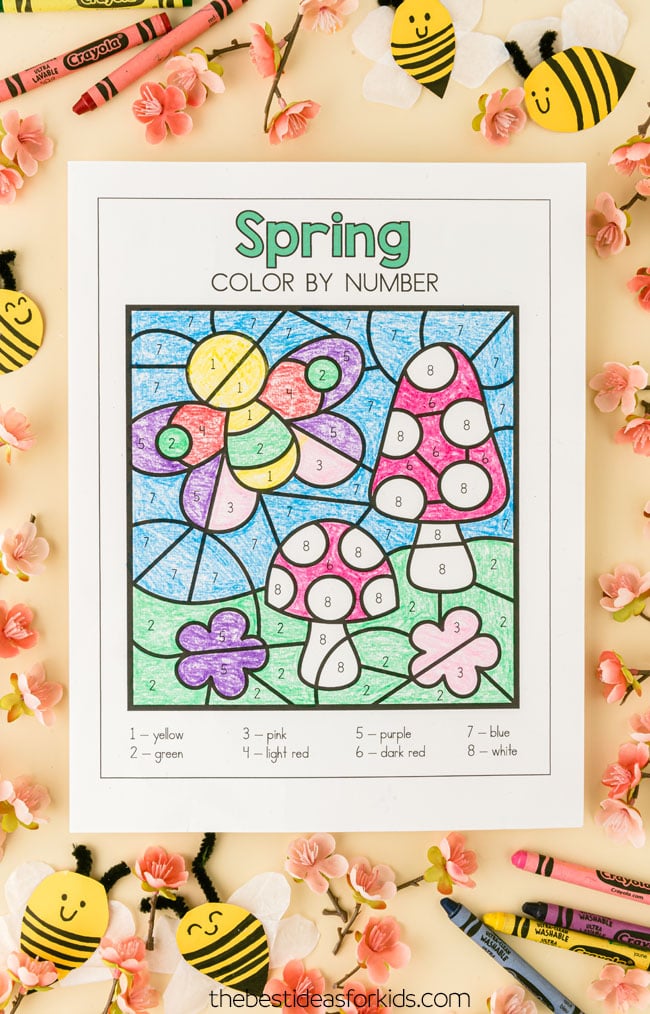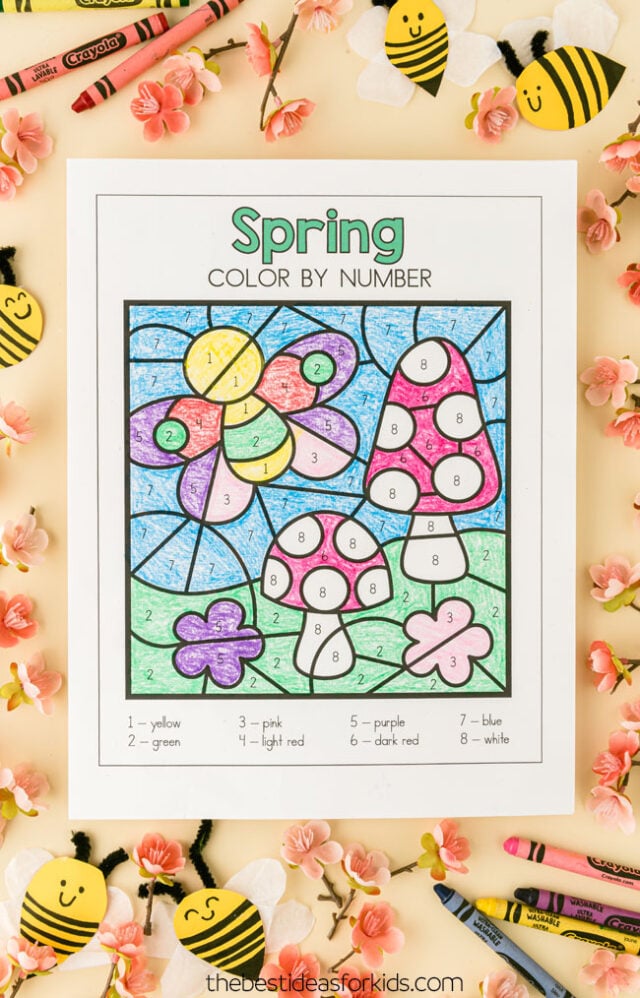 Markers are also great and really make the coloring page picture pop!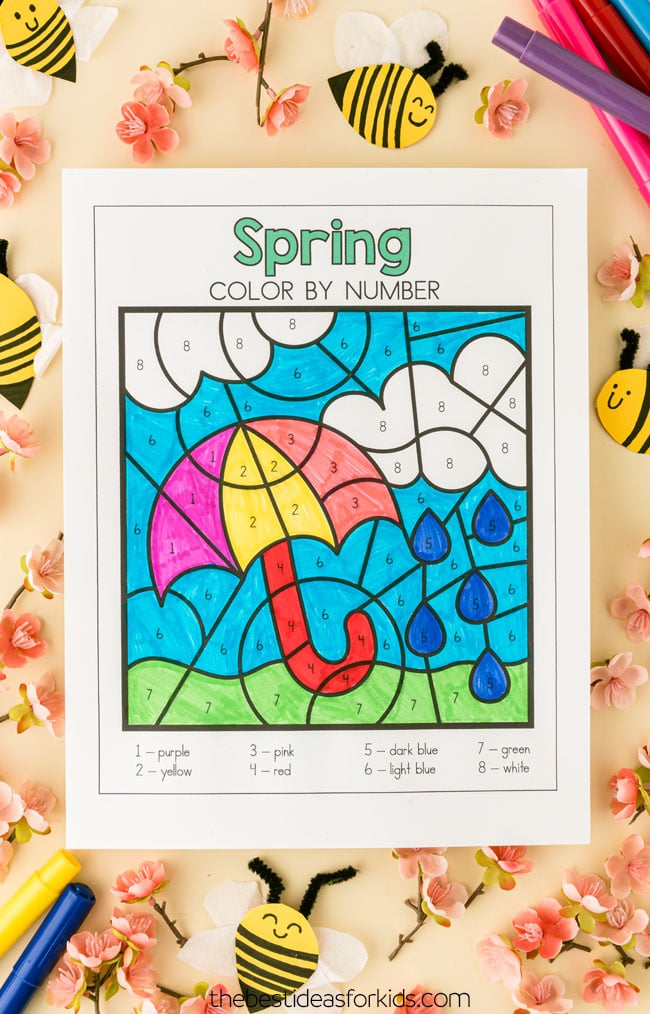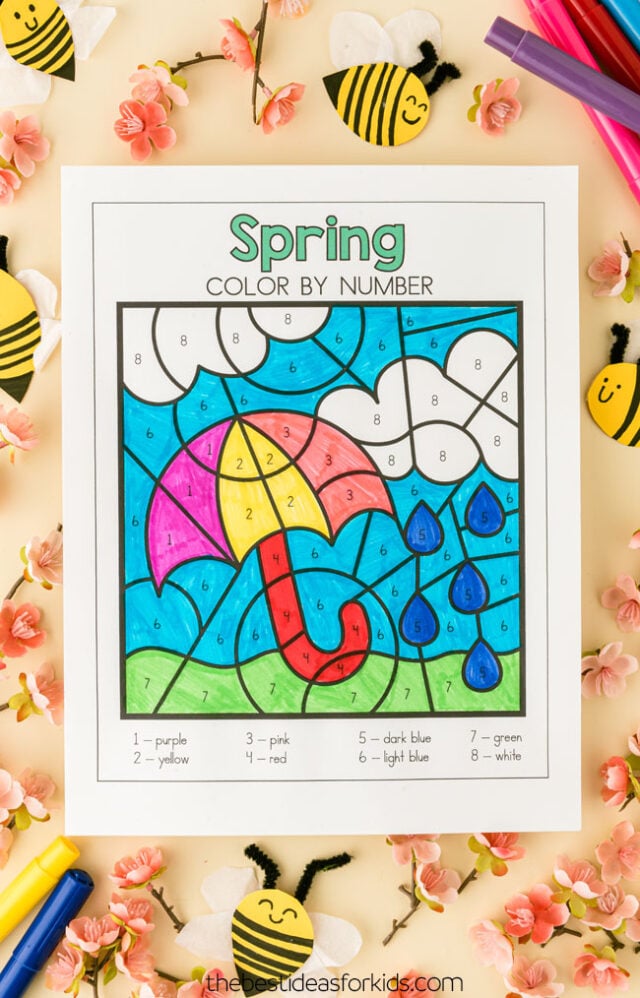 Colored pencils are also fun to try: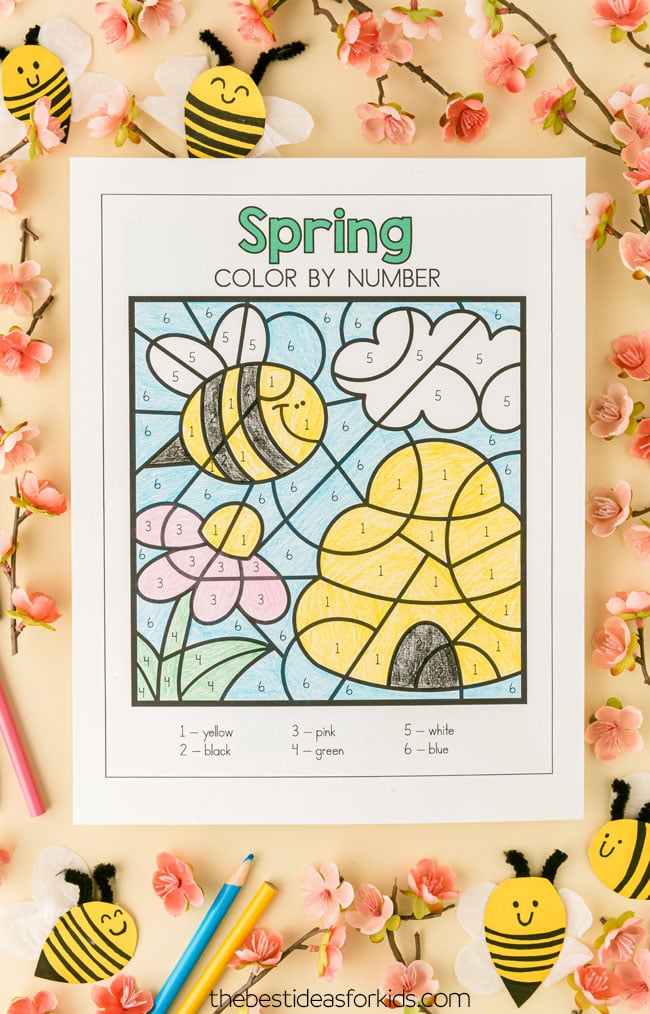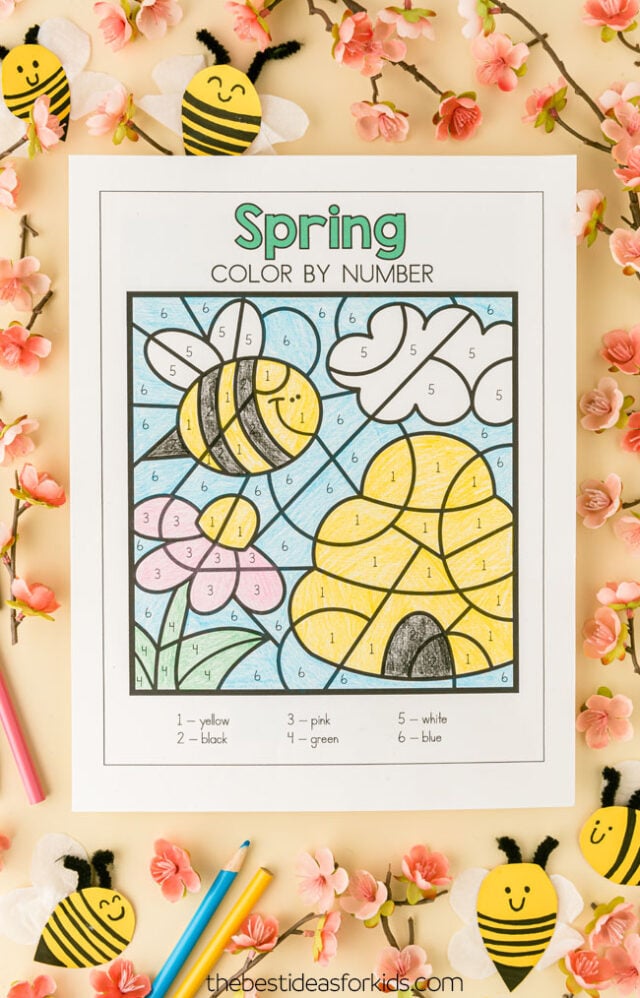 How To Print The Spring Coloring Pages
Make sure you review the Print Preview before printing. Every printer is different so make sure you select "Print to Fit to Size" or look at the printer Scale Features (you can print at 90% scale) in your printer settings so that it does not print cut off if you are having issues.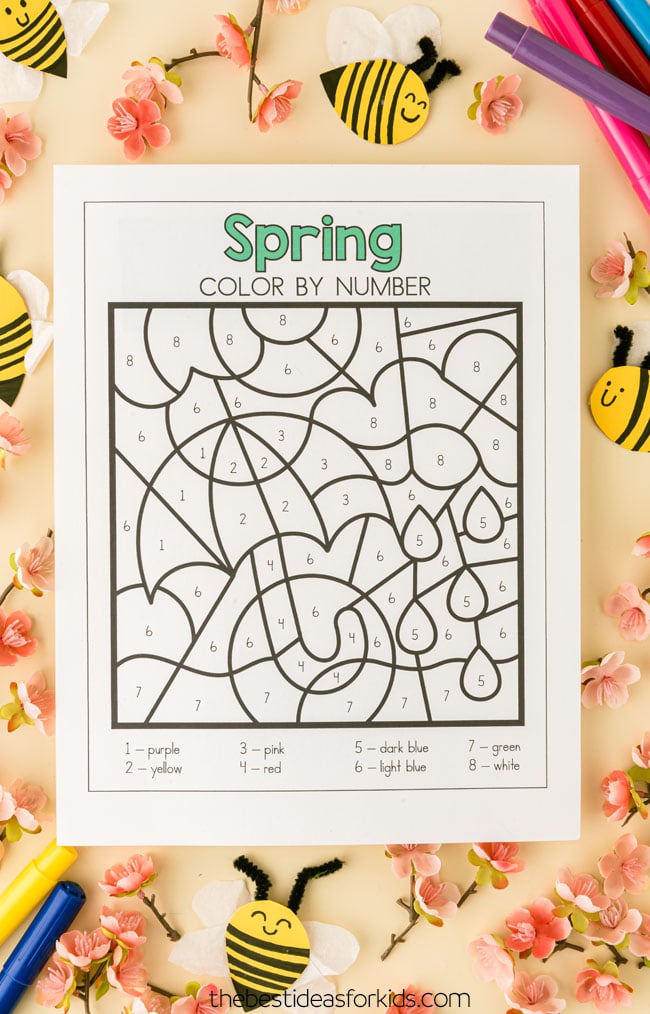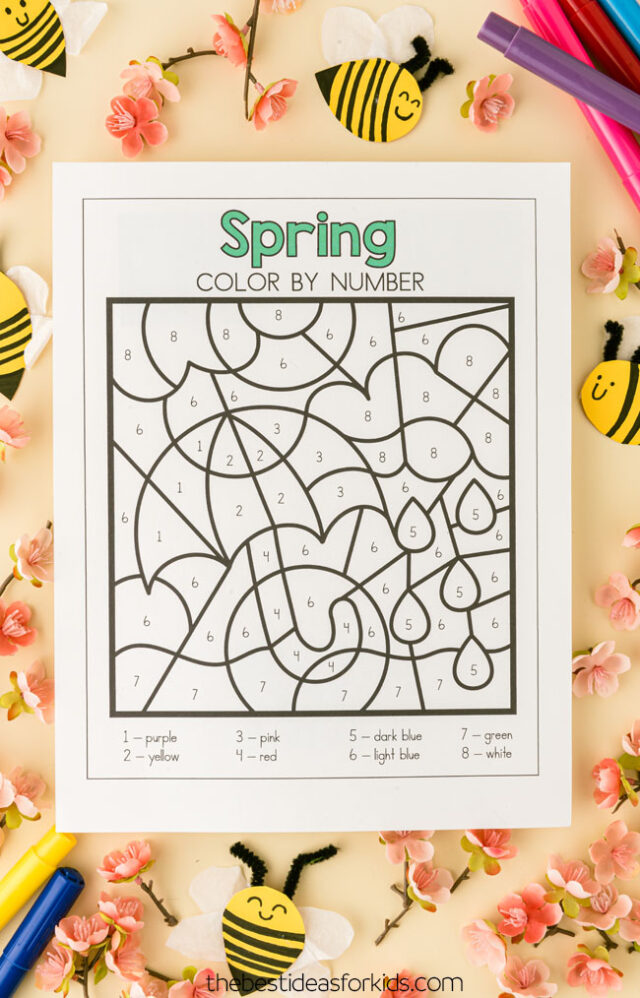 Choose between an umbrella, watering can, bumblebee and more! Or print off all 6 and complete them all!
Get the free printable pages here!
See more of our favorite color by number pages below!