Summer is finally here and already after a few weeks in, are you hearing "Mom, I'm bored"? We already shared some fun and engaging sidewalk chalk ideas for kids. Beyond sidewalk chalk activities, what are some other must do activities this summer? Well here is a summer bucket list for kids with over 100 ideas to get you started!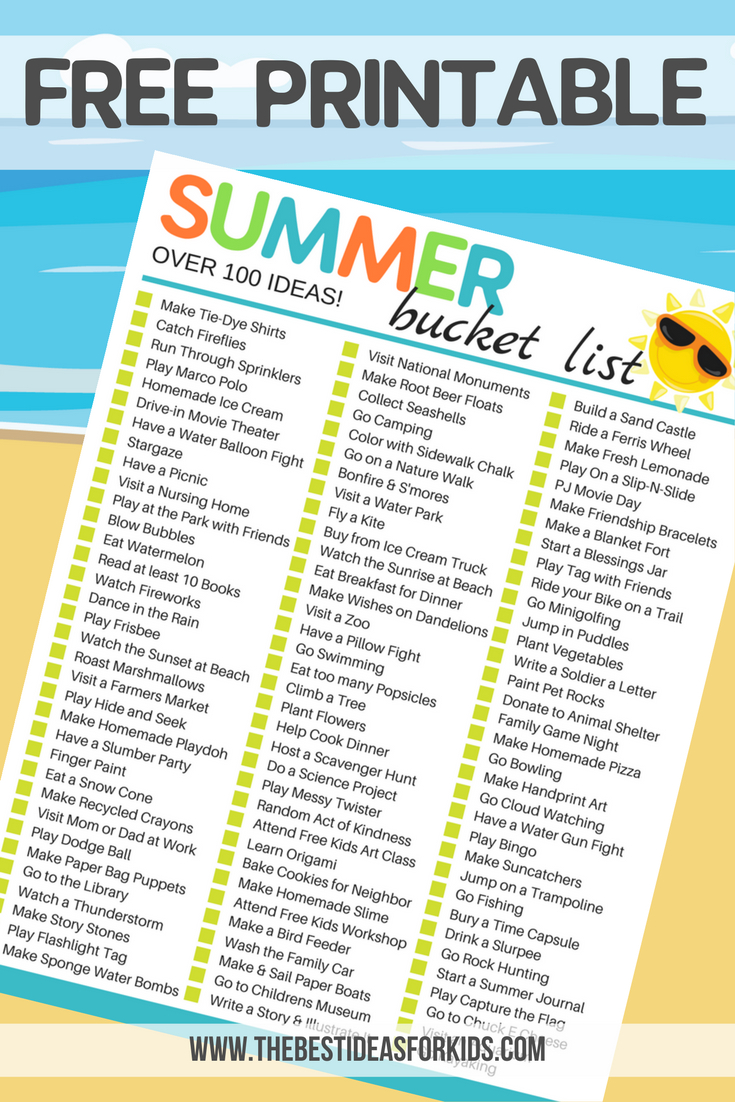 A lot of these bucket list ideas are great for getting kids outdoors! Some of our favorite outdoor activities include:
There are also so many arts and crafts ideas including:
Make story stones
Make suncatchers
There are also plenty of excursion ideas for trips outside the home too, including:
Drive-in Movie Theatre
Visit an aquarium
Go to a children's museum
Go to a water park
Visit national monuments
Over 100 ideas are included in this summer bucket list for kids free printable. Just simply download it in pdf format here, or print from the picture below. We hope you have fun checking off these fun summer bucket list ideas! We'd love to know after the summer is over, which one was your favorite?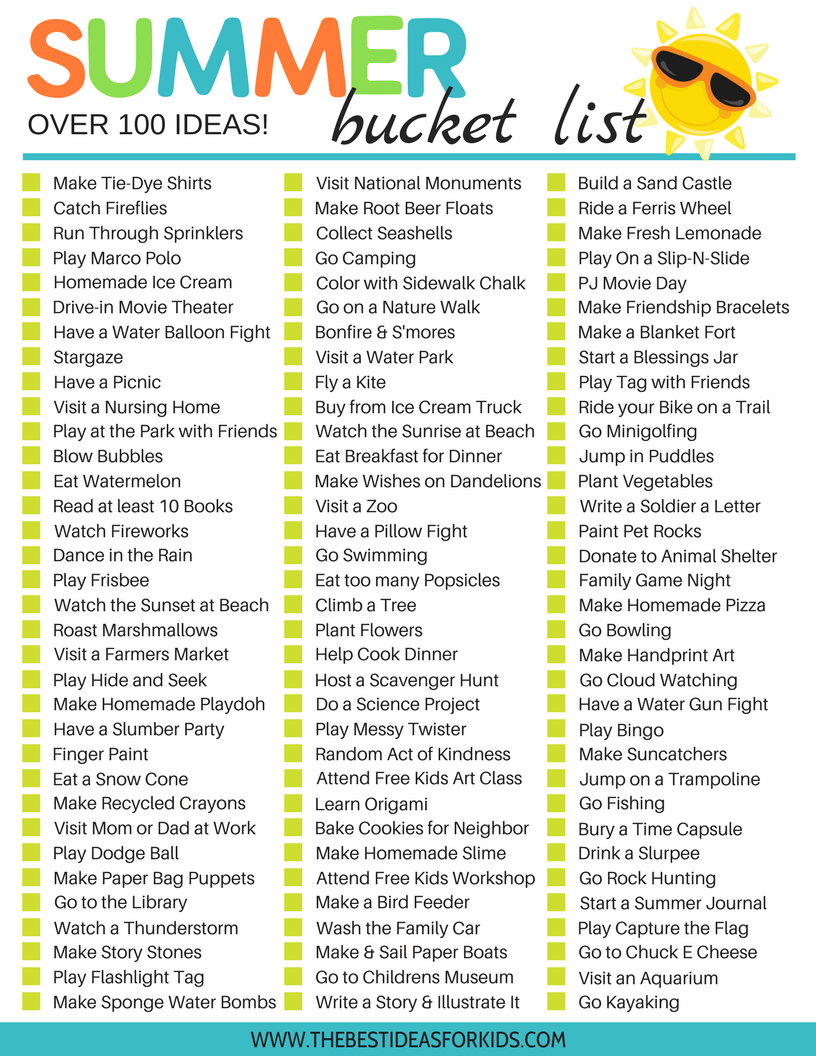 Looking for more fun summer ideas with the kids? 
Try these simple and fun sidewalk chalk ideas. Just grab some sidewalk chalk and head outside to do these games!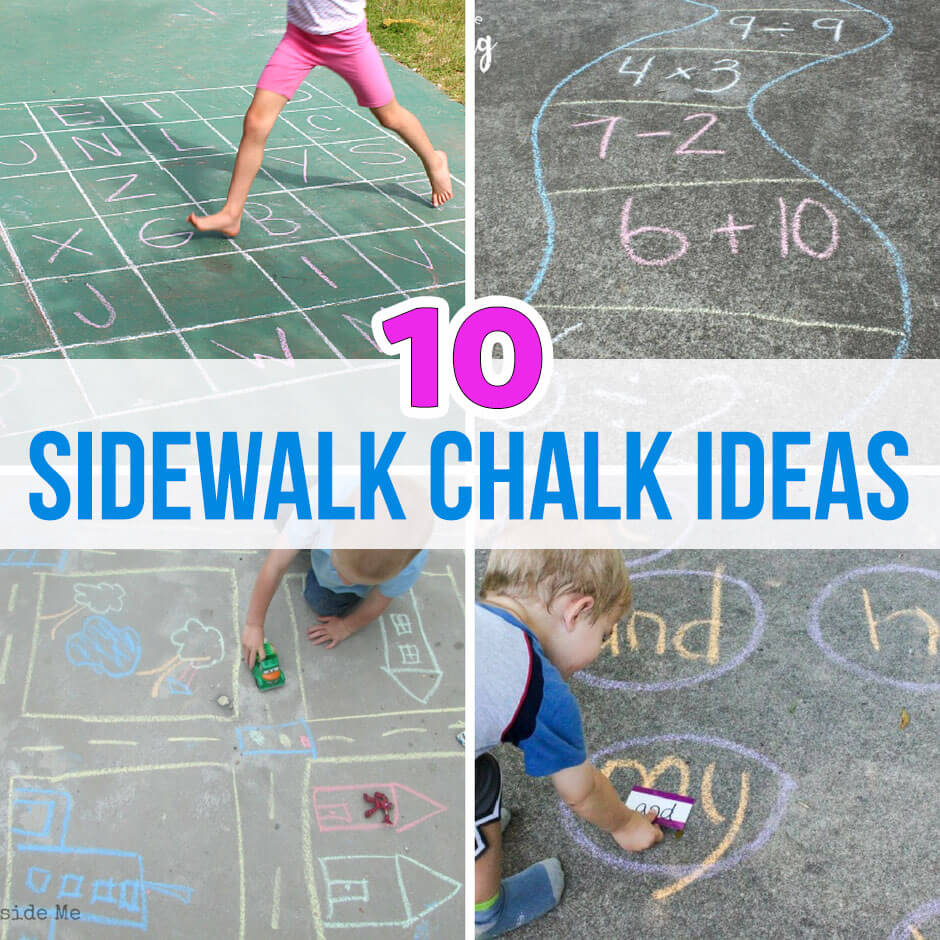 Want to get messy? Try this play mud. You can do this in an outdoor sensory table and make a large mud pit for dinosaurs!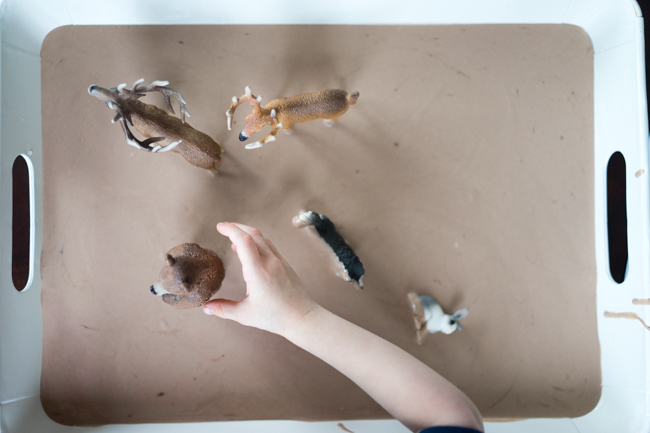 This bug sensory bin is a great way to introduce kids to different bugs! Then take them outside and see which ones you can find in your own backyard! Bring the magnifying glass along with you too!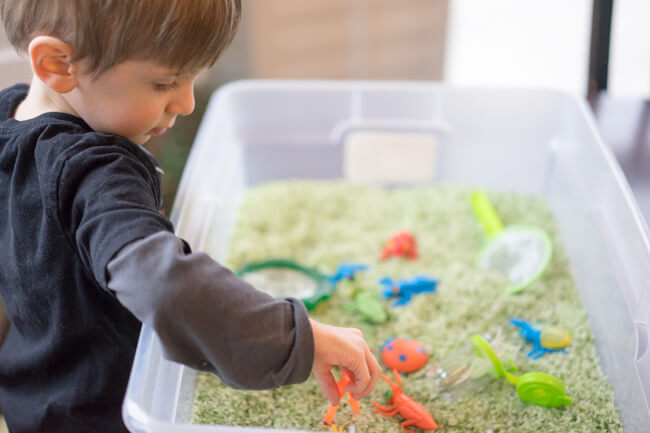 Let's get social! Follow The Best Ideas for Kids on Facebook, Pinterest or Instagram
This post may contain affiliate links, read our Disclosure Policy for more information.
All activities should be supervised by an adult. Please read our Site Terms for more information.