Create your own egg carton garden craft with paper, popsicle sticks and an egg carton! Make different kinds of flowers on your own or use the templates in our book to trace the designs. Brighten up your room or family kitchen with your own garden that will bloom year-round!
RELATED: Tissue Box Monsters
Egg Carton Garden Craft for Kids
Our book – Fun and Easy Crafting with Recycled Materials is bursting with egg carton crafts like this one. It has a whole chapter of egg carton crafts. But not only that, there are other recycled crafts for kids too – paper rolls, cardboard, newspaper, popsicle sticks, jars and more!
This egg carton project is in our book and includes the flower templates.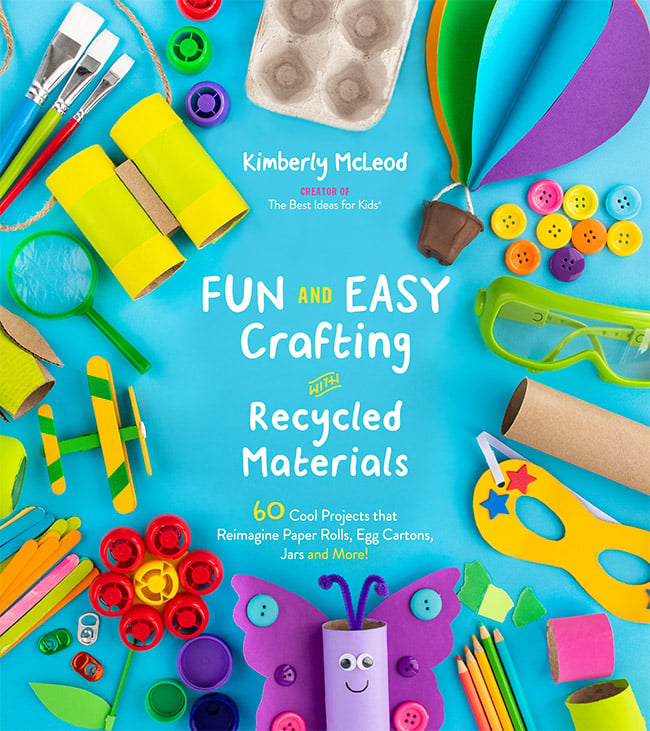 Watch the full tutorial video here!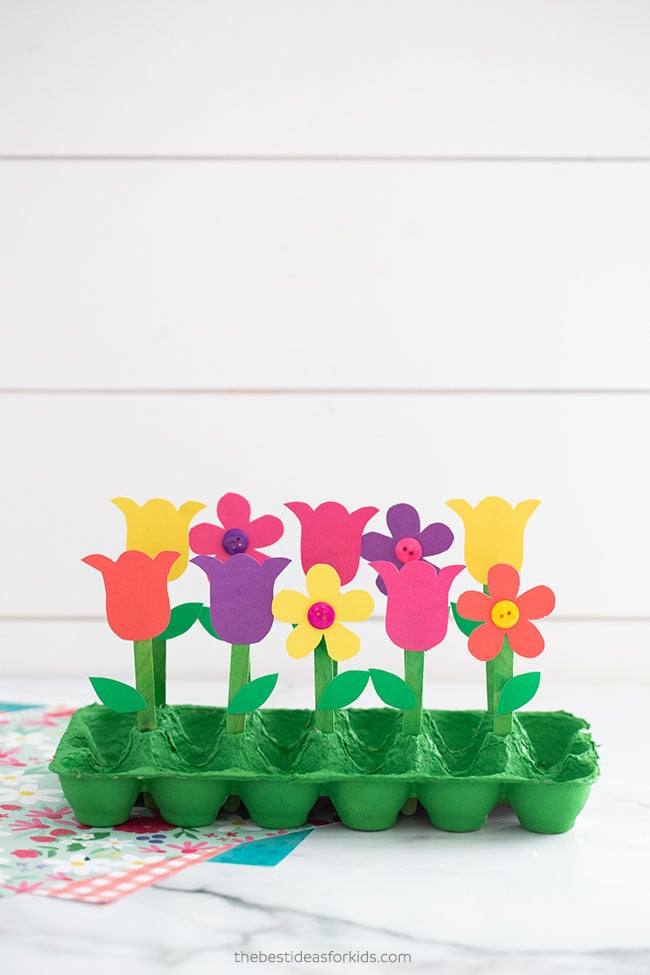 Supplies to Make a Mini Egg Carton Garden
– 18 count or 12 count egg carton (the 18 count will allow you to make 2 rows of flowers)
– Cardstock – we used green, pink, purple, red and yellow
– Acrylic paint – we used green for the popsicle sticks and egg carton
– 10 popsicle sticks
– Extra strong glue – we like this glue for gluing on buttons
– Flower templates – Note: To get the flower templates, ORDER our book.
Steps to Make a Mini Egg Carton Garden
1. Cut off the top of the egg carton.
Paint the egg carton green. You may need a few coats to fully cover the carton. Let it dry.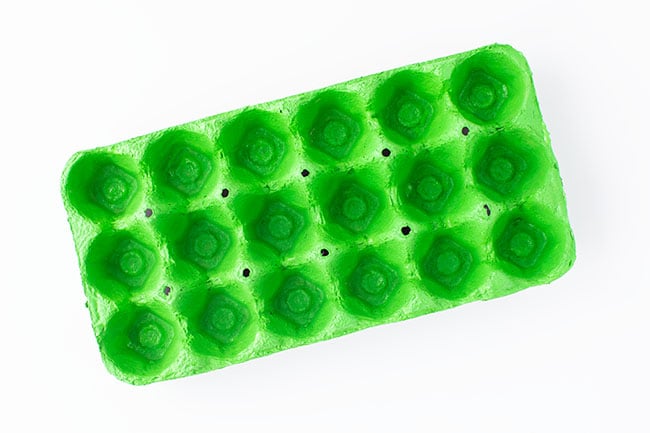 2. Paint the popsicle sticks green. Let them dry.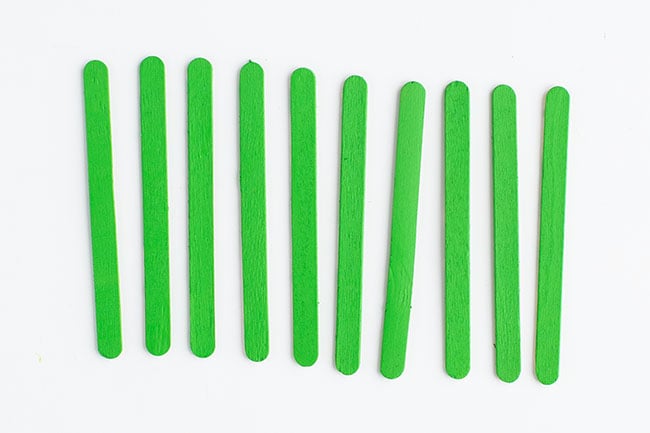 3. To make the flowers, trace the templates on page 151 of our book on colored cardstock. Cut out the flowers.
You can also draw and cut out your own flower shapes.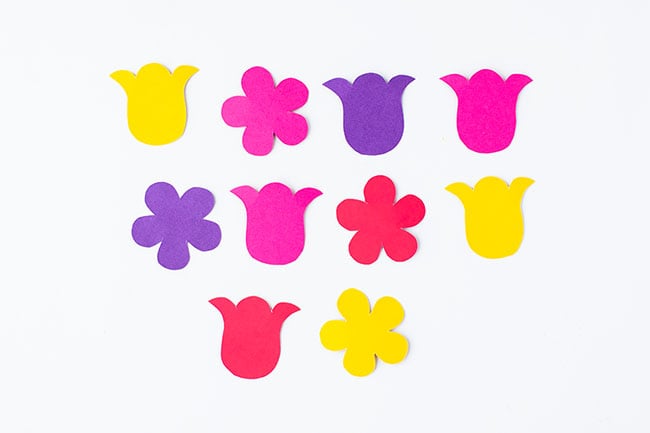 4. Glue the buttons to the center of the 5 petal flowers.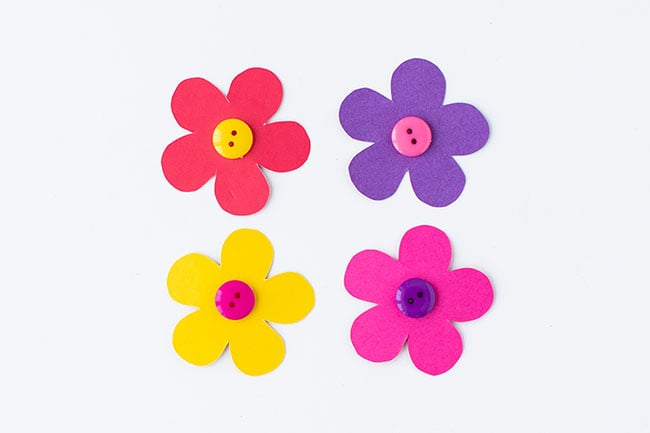 5. Glue the flowers to the top of the popsicle sticks.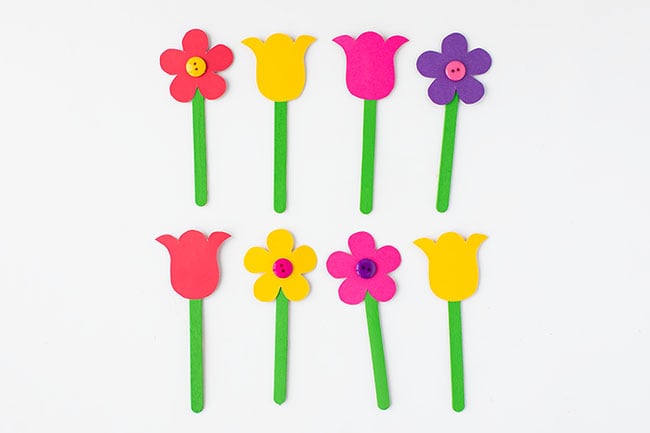 6. Draw some leaves on green cardstock and cut them out. Glue the leaves to each flower.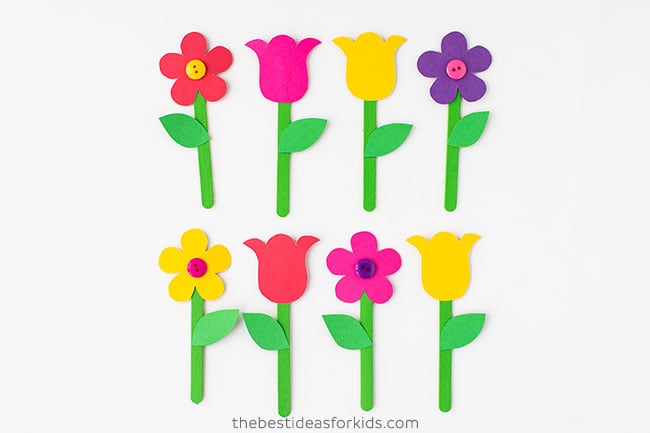 7. With a pencil, poke small holes at the top of each egg carton cone.
Push the flowers into the holes. If they don't stand up on their own, use some glue to keep them in place.
Now your egg carton garden is complete! Arrange your flowers in any order you'd like! You can even try to make your own vegetable patch garden!
More Recycled Crafts
See more of our favorite recycled crafts from our book, like these toilet paper roll butterflies! The book also comes with the butterfly wing templates to make these.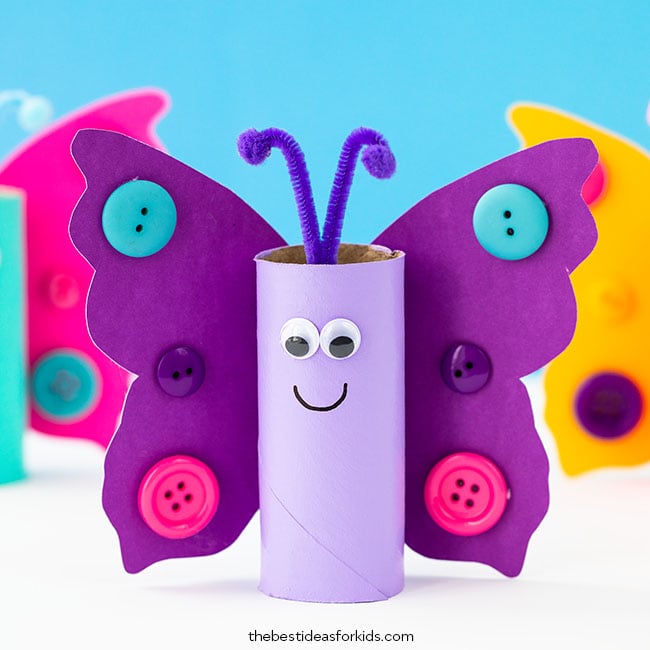 Or make this adorable snail craft and use the snail template in the book too!