This color changing flowers experiment is a great way to learn about capillary action. Capillary action is the ability for liquid to flow upward, against gravity. The dyed water flows upward through the flower's stem and travels to the flower's petals.
RELATED: Walking Water Experiment
What is the Science Behind This Experiment?
This science experiment is a great example of capillary action.
Capillary action is what makes the dye move up the flower stem.  The water moves upward through the stem, lifting the food dye molecules with it. This same phenomenon is what allows trees to get water from the ground with their roots.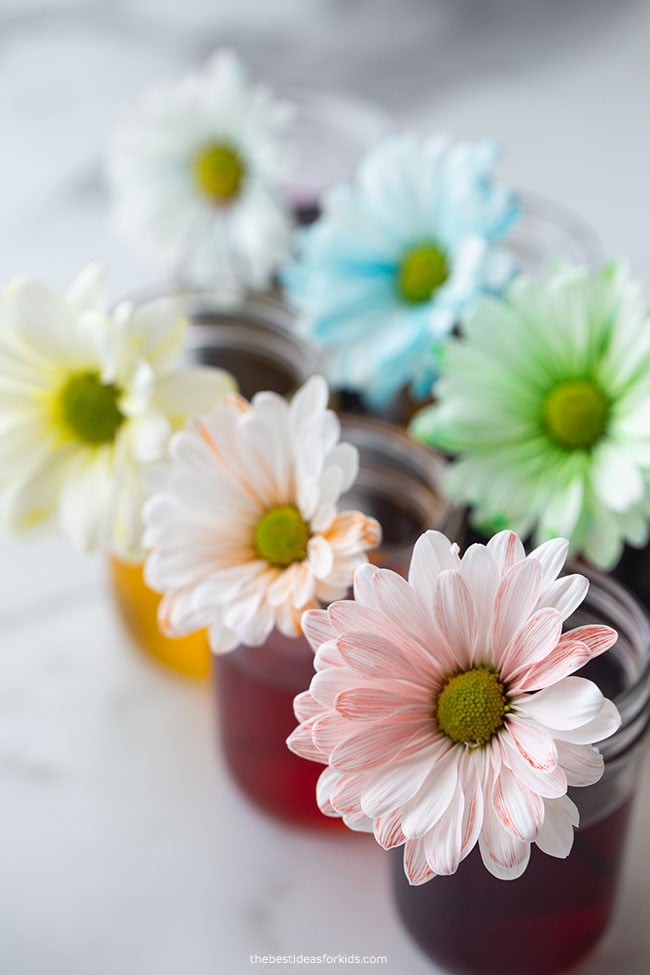 Follow Up Experiments: 
Try this experiment with different types of flowers. Try a flower with larger stems and some with more narrow stems and see if the vibrancy of the colors change.
You can also try splitting a a flower with a thicker stem into 2 pieces. Place each piece in a different colored cup to see what happens with the dye. This will create different colors on different petals of the flower.
Gerbera daisies are a great flower to use for this experiment because their stems are thicker than regular daisies. They are also easier to cut the stem to experiment with 2 different colors. In order to do this, carefully cut the stem halfway down the middle and place each half into a cup with different colored dye.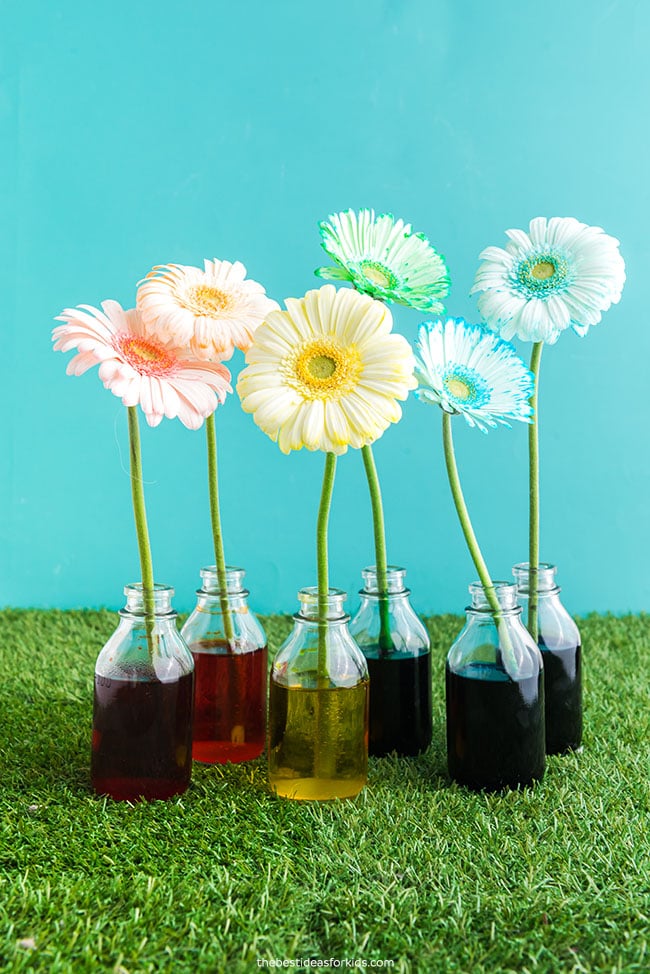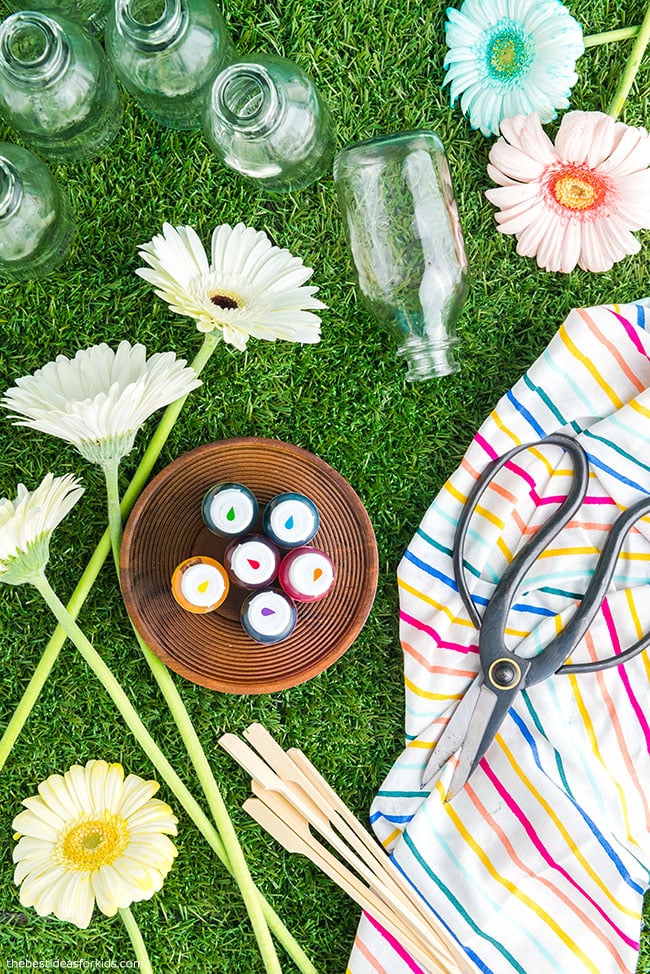 Supplies Needed to Make Color Changing Flowers
White Daisies (florist bought as wild daisy stems are too thin and the flowers are more prone to wilting) – you can also use Gerbera daisies or another variety of white flower
Mini Jars or small mason jars
1/2 Cup Of Water For Each Jar
Food Coloring – we like to use concentrated food coloring because it will give you more vibrant colors.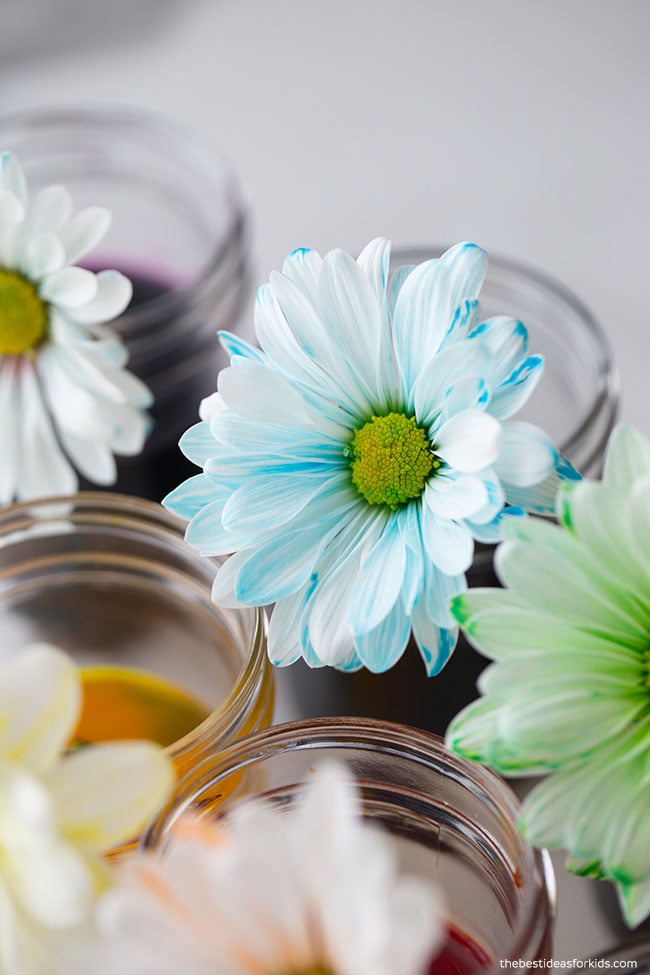 Watch the Video Tutorial Here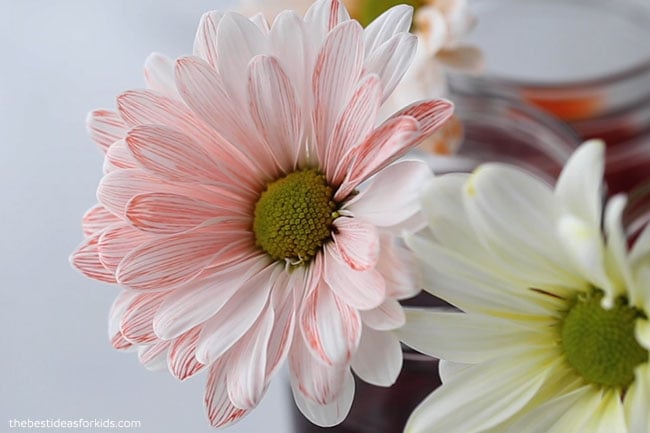 Steps to Make Color Changing Flowers
1. Start with at least 6 white flowers (if you want to do each color). Use fresh florist bought daisies, gerbera daisies, chrysanthemums or roses.
Wild flowers will still work but you won't get the same effect of color and they are more prone to wilt because their stems are not as hardy.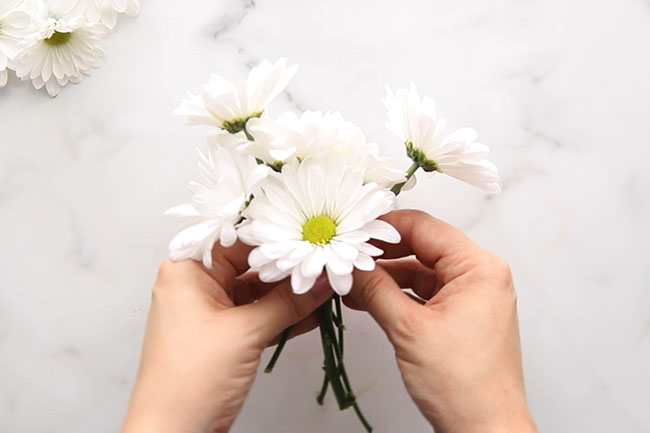 2.  Trim the stem off of the flower on an angle so that it can "drink" the water more easily and quickly. Fresh flowers are best.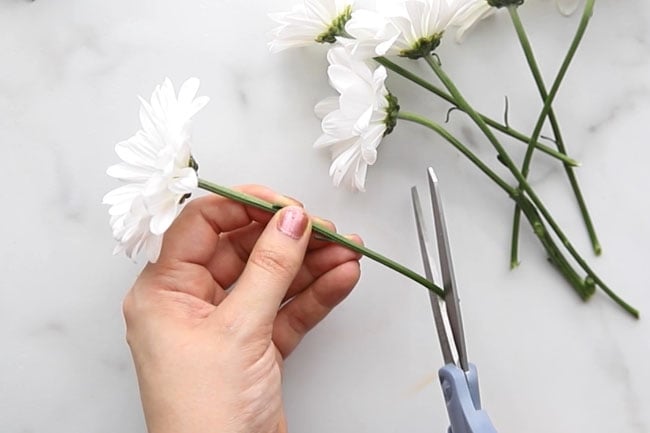 3. Add 1/2 cup of water to each jar.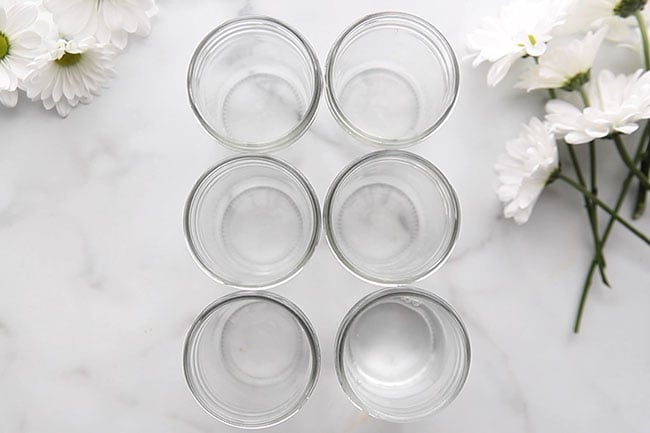 4. Add around 10 drops of food coloring to each jar and stir. We experimented with red, orange, yellow, green, blue and purple food coloring.
Concentrated food coloring will give you a more vibrant flower result.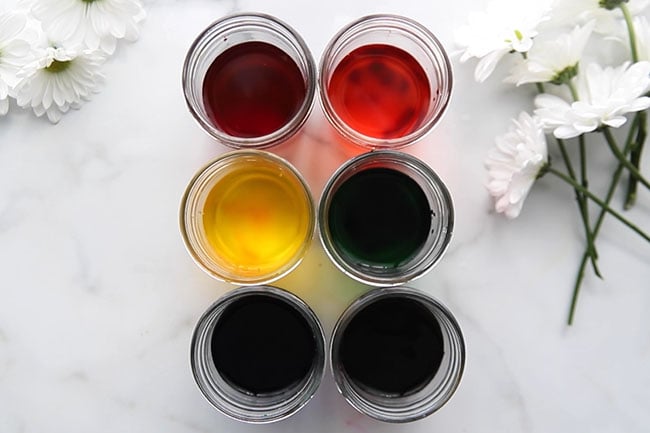 5. Add at least one white flower to each jar of colored water.

6. The flowers should start changing within one hour. Leave overnight or even for a few days to get the most color.
Note: purple is a color that will not transfer well. It will be very faint or it may end up looking more red or blue.
After your flowers have changed colors, put them on display in a vase or make a flower bouquet and give them as a gift!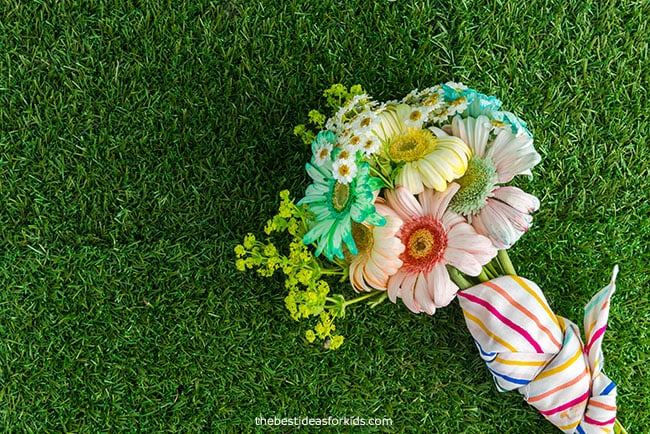 More Science Experiments for Kids
This walking water science experiment is another great example of capillary action!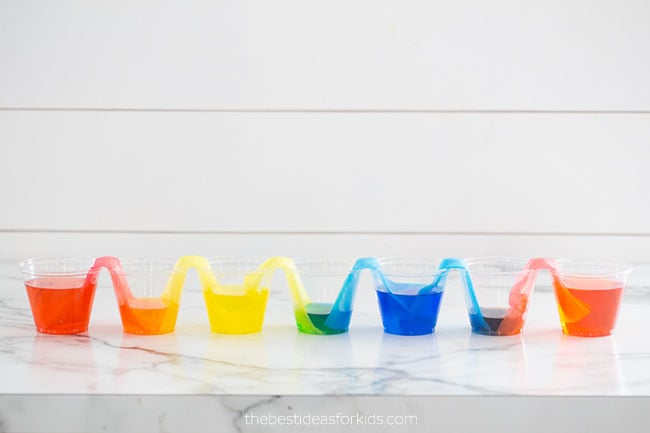 Try this fun and easy Grow a Rainbow Experiment. You only need washable markers and paper towel!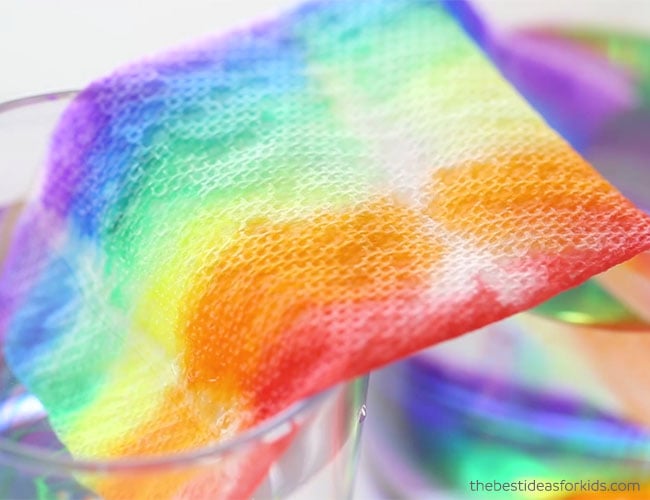 For another fun experiment, make some oobleck!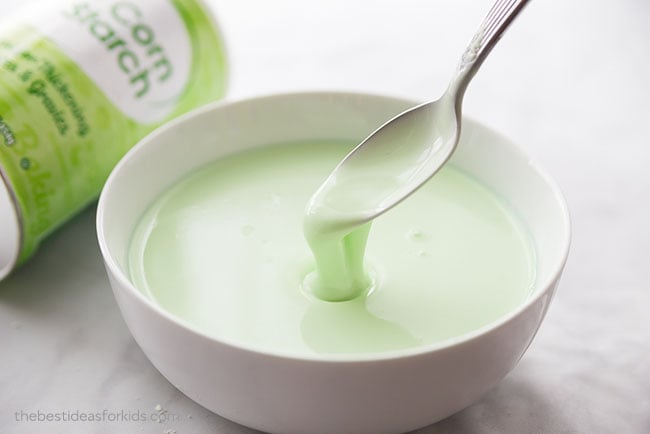 Try a rainbow rain cloud in the jar experiment!