This handprint flower bouquet is such a simple and beautiful craft for Mother's Day! And kids will love getting their hands traced to make this bouquet for Mom or Grandma!
RELATED: Mother's Day Crafts for Kids 
Handprint Flower Bouquet for Mother's Day
If you're looking for an easy Mother's Day craft that will be cherished for many years – this is definitely one to add to your list! It's mess free with only glue sticks and paper required.
Kids can easily trace their handprints and glue their bouquet together. For younger kids, they may need help cutting them out.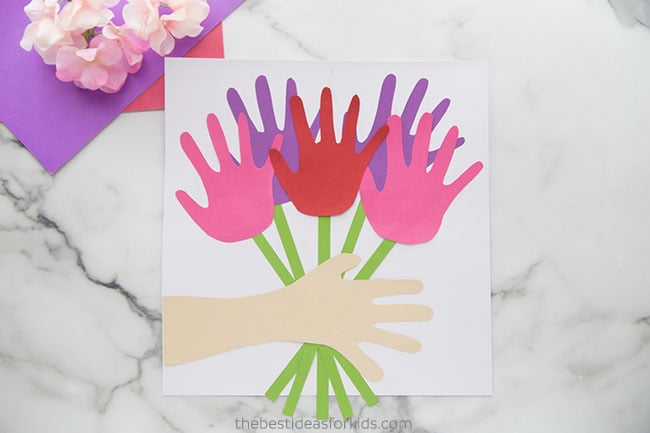 Supplies Needed to Make a Handprint Flower Bouquet
– Glue Stick
Watch the video tutorial here!
Directions to Make a Handprint Flower Bouquet
1. First trance the hand and part of the arm for the hand that will hold the bouquet around colored cardstock.
2. Then trace one regular handprint in 5 different colors. You can do one handprint and use it to trace the others or you can trace all 5 separately. We did 2 purple, 2 pink and 1 red.
3. Cut 5 long strips of green cardstock for the flower stems.
4. Glue the flower stems to the white cardstock first. We used a 12×12 piece of cardstock to be able to fit all of the flowers.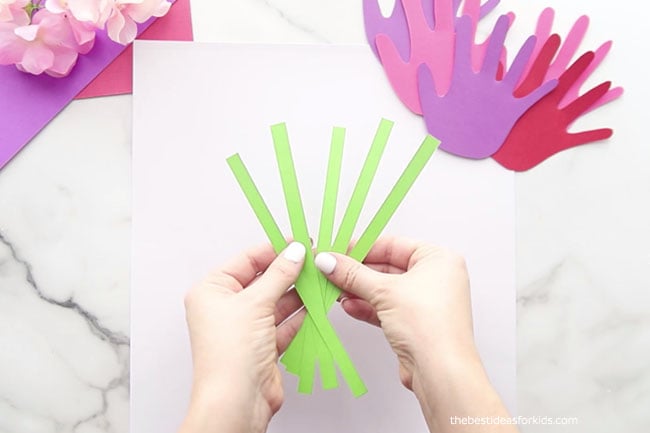 5. Glue the stems down, and then glue the handprint holding the flowers on top.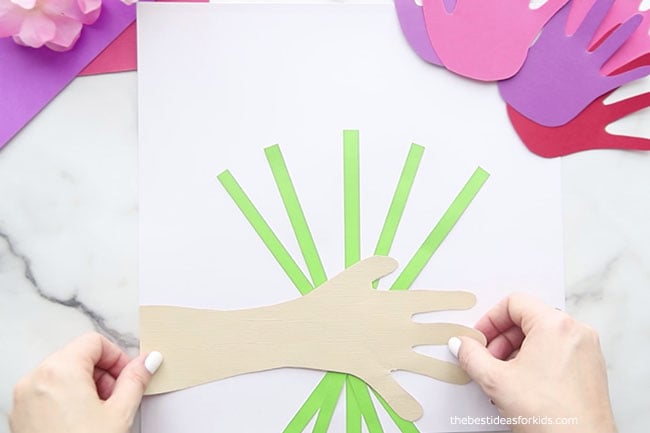 6. Glue the handprints to the top of the stems. We started with the two purple in the back and then glued the red and pink flowers on top.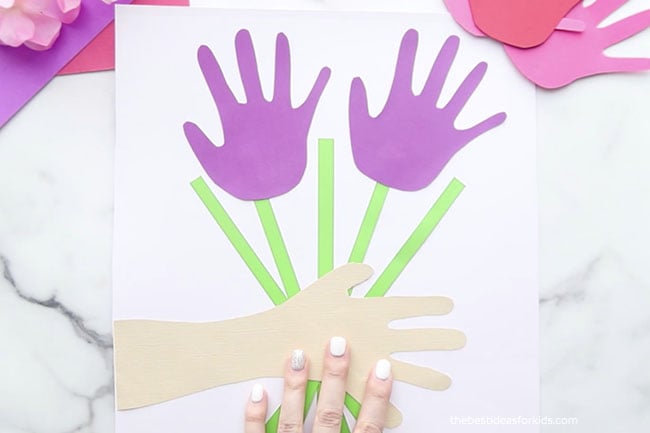 7. Now your handprint bouquet is finished! Once Mom's bouquet is done, make one for Grandma too!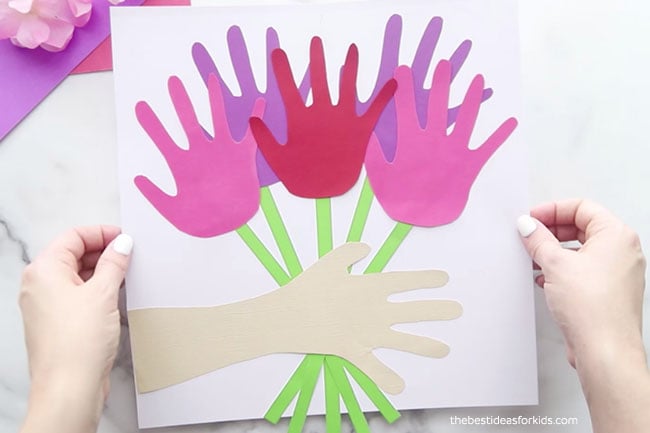 If you'd like to make a handprint bouquet you can place in a mason jar, see our handprint flowers craft.
Mother's Day Handprint Ideas
Here are a few more of our favorite Mother's Day Handprint ideas. Or see 20+ Mother's Day Crafts for Kids.
These butterfly handprint cards are really easy and fun to make! Kids will love decorating them.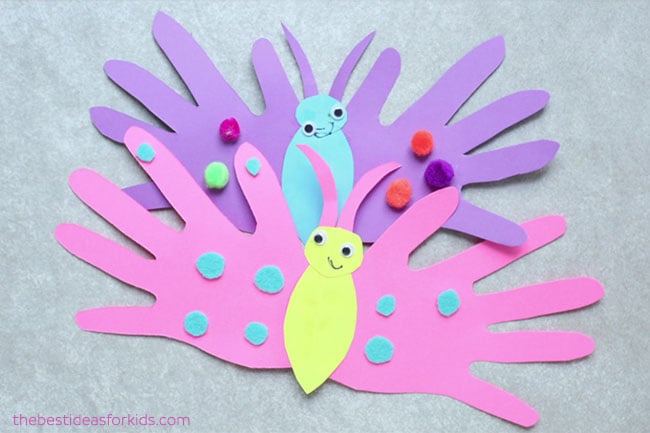 These handprint suncatchers make a beautiful addition to any window! Mom will love to hang these up!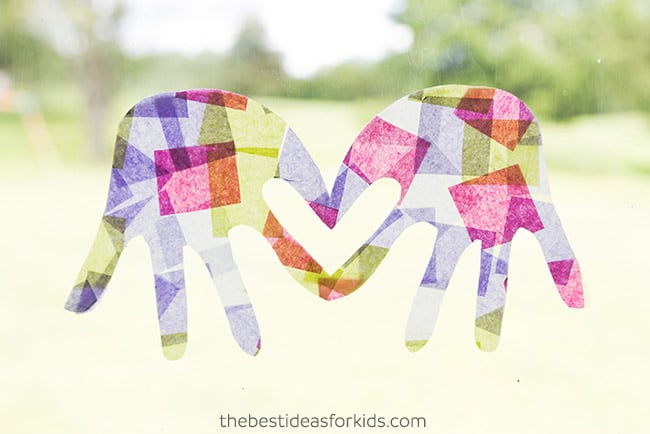 You can even make a handprint flower bouquet! These look so lovely placed in mason jars.