If you're looking for easy and fun craft ideas for kids – you've definitely come to the right place! We've included our best and most popular crafts for kids on this page for you. Kids will love making these simple crafts – and the best part is the preparation for you will always be easy too!
Need inspiration for an upcoming holiday? We've got almost every holiday covered with so many easy craft ideas! If there is anything we're missing you'd like to see, leave a comment and let us know what you're looking for!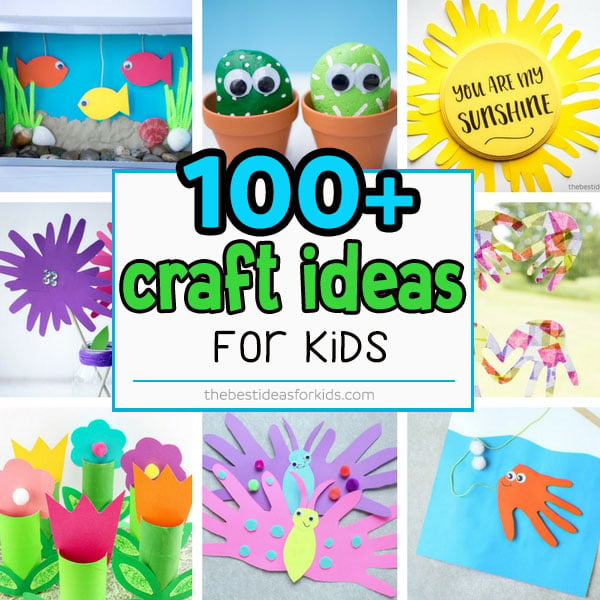 100+ Craft Ideas for Kids
For more easy craft ideas – check out our NEW craft kits for kids! Now Available at Michael's.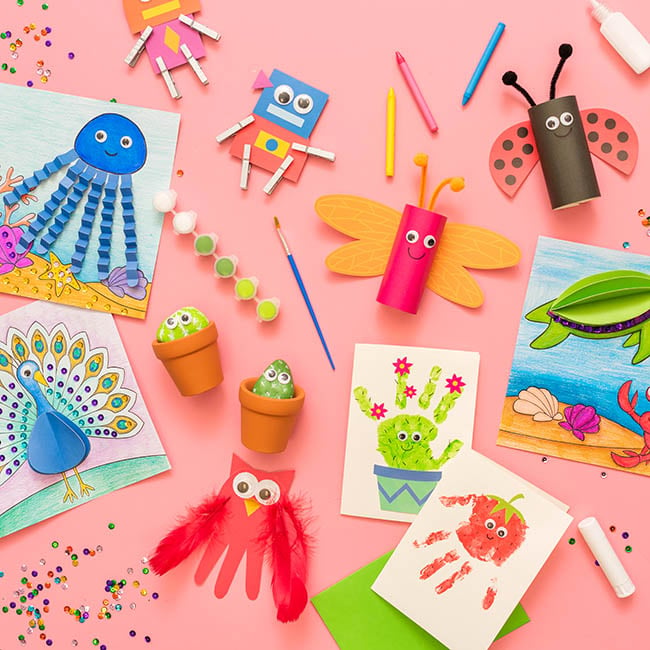 Since holidays are always popular for making crafts – here are some of our most popular crafts by holidays. Be sure to click through to see even more crafts on our holiday craft lists!
Valentine's Day Crafts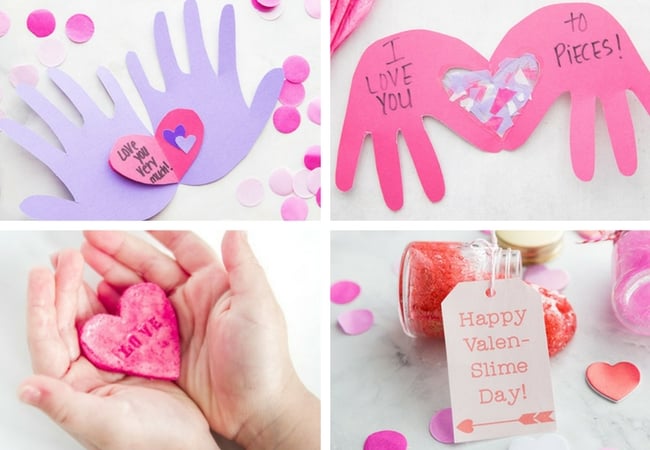 1. Hands Holding Hearts Valentine Card
Some other Valentine's Day Ideas:
Winter Craft Ideas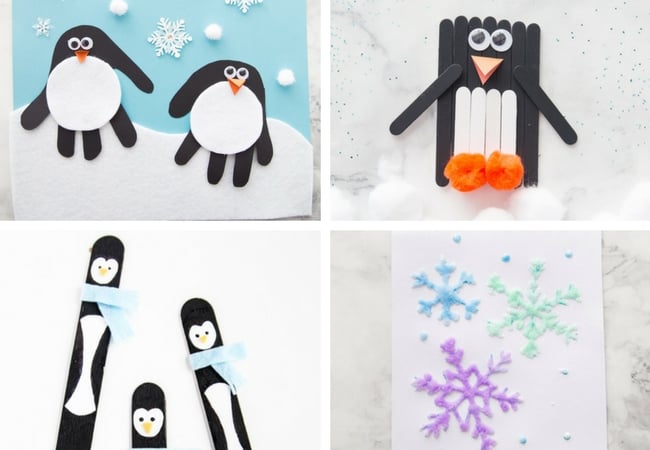 ALSO SEE: 15+ Penguin Crafts for Kids
Mother's Day Crafts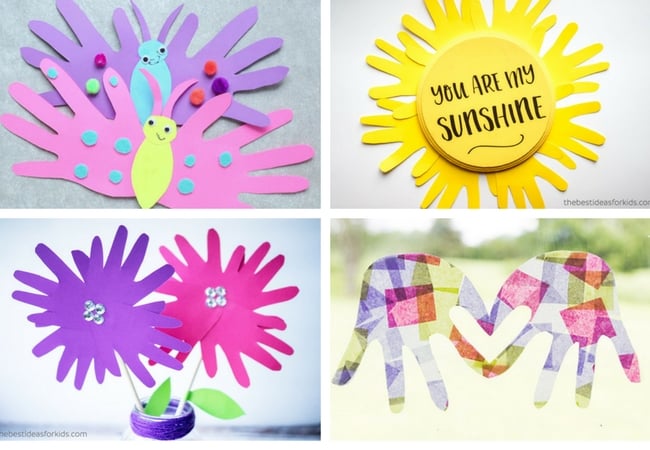 SEE ALSO: 20 Mother's Day Crafts for Kids
Spring Craft Ideas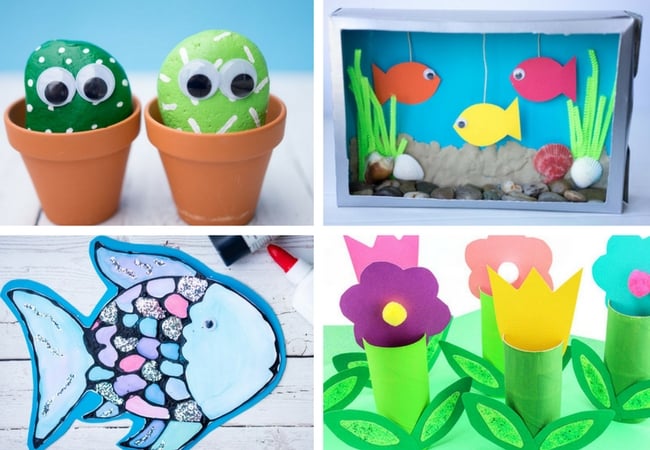 3. Black Glue Rainbow Fish Craft
SEE ALSO: 15+ Fish Crafts, 10+ Black Glue Crafts , 15+ Pet Rock Ideas
Christmas Craft Ideas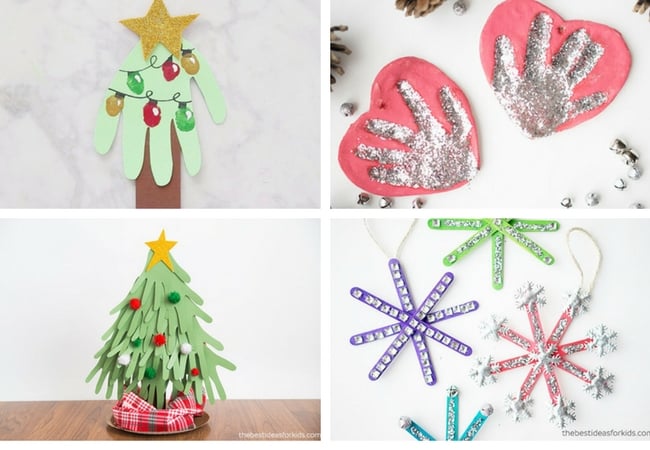 2. Salt Dough Handprint Ornament
SEE ALSO: 50+ Christmas Crafts for Kids 
Halloween Craft Ideas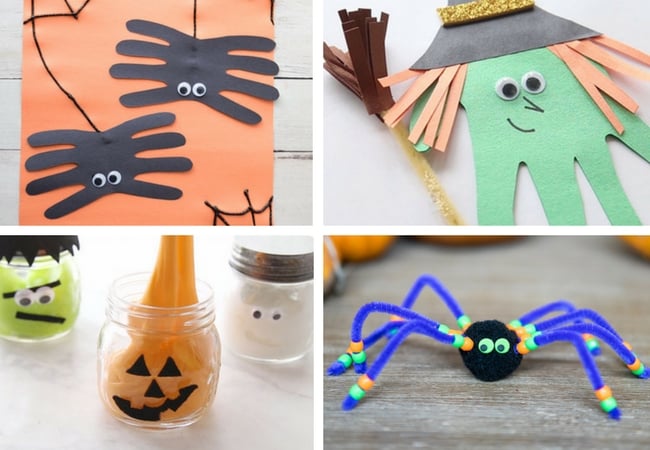 4. Spider Craft
SEE ALSO: 50+ Halloween Crafts for Kids 
St Patrick's Day, Easter and Thanksgiving Holiday Kids Crafts
Thanksgiving Crafts for Kids 
Looking for other kids crafts not listed here? You can search our website by typing in what you're looking for at the top of the page where the search icon is. You can also just browse our category pages. Our kids craft category lists all of our most recent posts.
Leave us a comment below if there's anything else you'd like to see! We'd love to hear from you!
Save this page for later! We'll be adding a lot more crafts and categories as new crafts get posted.