Valentine's Day is just around the corner, and what better way to say "I Love You" than to give a handprint Valentine? These handprint valentine cards are adorable! And we love that you can personalize them with your own messages on the hearts.
RELATED: I Love You to Pieces Card 
Handprint Valentine Card
This card is easy to make and can be used for Mother's Day or a birthday card also! You can choose whatever colors you like and it's easy enough that kids can do most of this card by themselves! Making the hearts is a good way to practice drawing shapes. And writing "love messages" inside the card will make this a keepsake to treasure for years!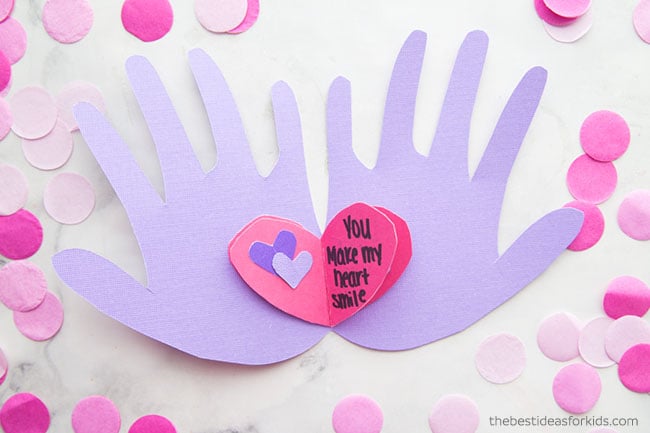 You only need paper and glue to make this card. It's easy to put together and  it will surely put a smile on the face of the recipient!
Supplies to Make a Handprint Valentine
Here are the supplies you'll need:
–Purple cardstock(we used two colors)
You can also choose different colors or use construction paper. We like to use cardstock since it's sturdier and will last longer for a card!
Watch the full tutorial video here before you get started!
Steps to Make your Handprint Valentine
1. Fold your paper over before tracing.
Then you need to trace your handprint so that the pinky finger is close to the folded part of your paper.
Then finish drawing the bottom of your handprint and cut it out.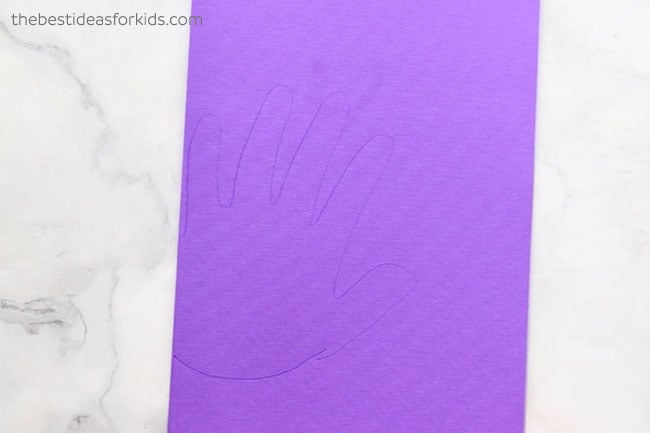 2. When you cut out your handprint, it should look close to this.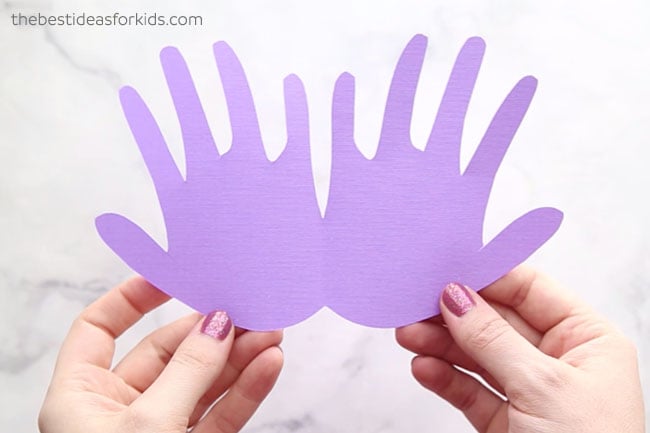 3. Cut out 3 hearts that are equally sized.
You can easily make a heart by folding over a piece of paper and drawing half of the heart.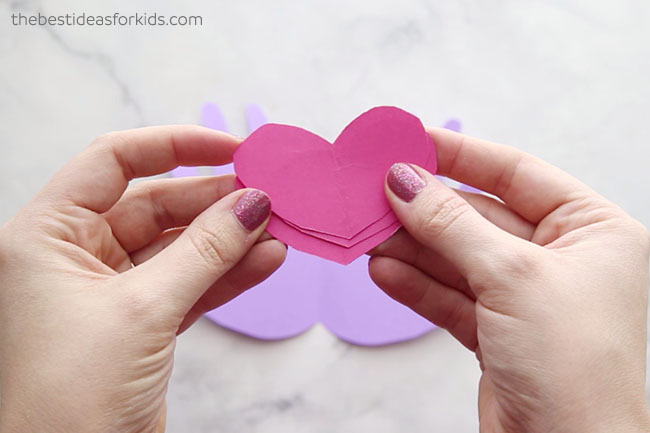 4. Now glue your hearts together and then glue the whole piece into the inside of your handprint card.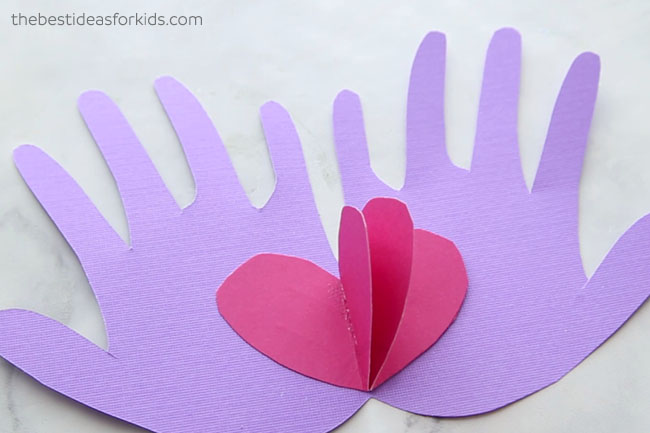 5. Add some embellishment to the inside of the card – you can add heart stickers, rhinestones or simply cut out smaller hearts and glue those in!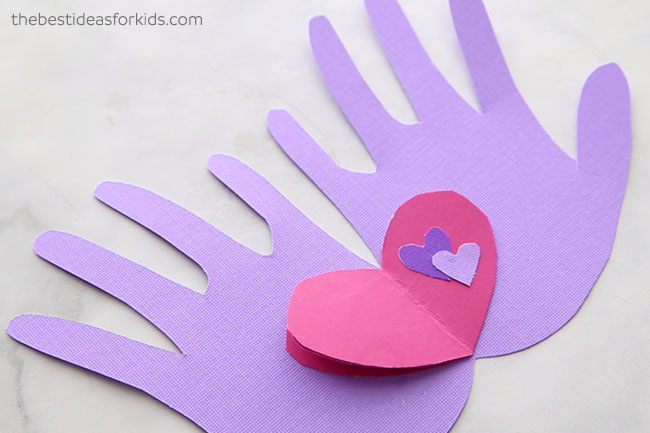 6. Now write your messages inside! If the child is too young to write, they can tell you what messages they want to put inside the card.
You can even write things that you love about the person you're giving it to.
Or you can add a photo inside one of the hearts!
And now your cute handprint card is done! This will surely be cherished for years to come!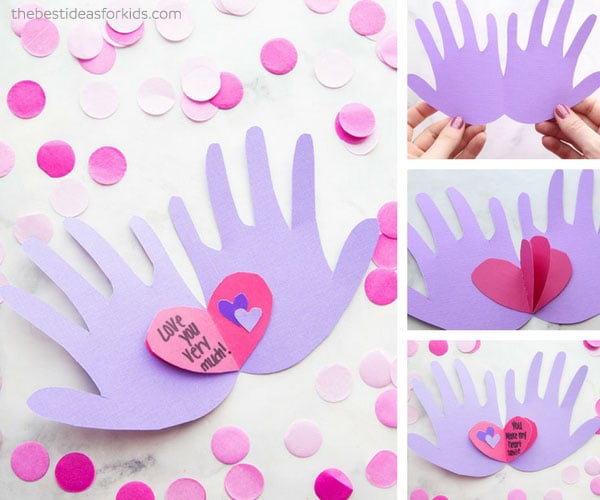 More Valentine's Day Craft Ideas
This I Love You to Pieces card is simple and fun to make! Kids will love adding the tissue paper inside the hidden heart suncatcher.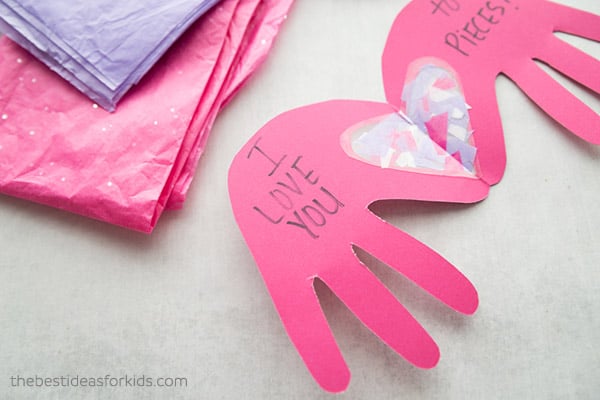 These handprint flowers are a perfect gift for Valentine's Day or Mother's Day! They make a beautiful centerpiece too.
This bee mine craft is so cute for Valentine's Day!