Footprint Heart Craft
All activities should be supervised by an adult. By using this site, you agree to our Terms of Use. This post may contain affiliate links. Read our disclosure policy here.
With all the crafts I have done on this blog and with my toddler, you would think I would have done a footprint craft by now. Well you're going to be shocked (I think) to find out this is my first. Yes my first footprint craft! I have no idea why I haven't done one before. I think it's because I thought it would be messy. And yep. It's messy. But in the end the messiness is definitely worth it for the adorable keepsake you have. And this footprint heart craft is no different. Someone special in your life will adore getting this footprint heart as a gift. It's just sooo cute!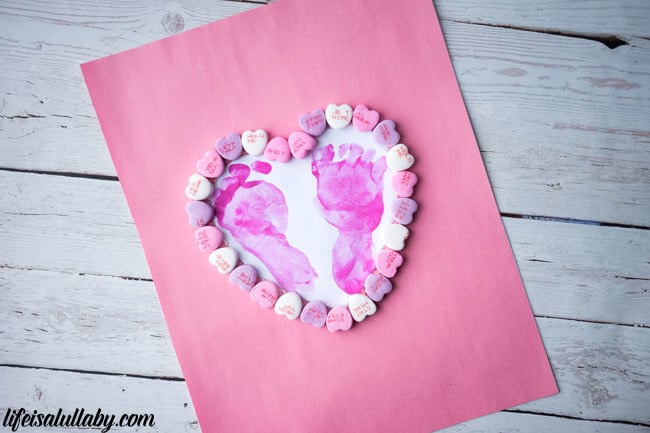 Here is what you'll need to make this adorable baby heart footprint craft:
-Conversation Hearts
-Construction paper
-Washable paint
-White Cardstock
-Hot glue & Hot glue gun
Here's what you do to make this beautiful footprint heart: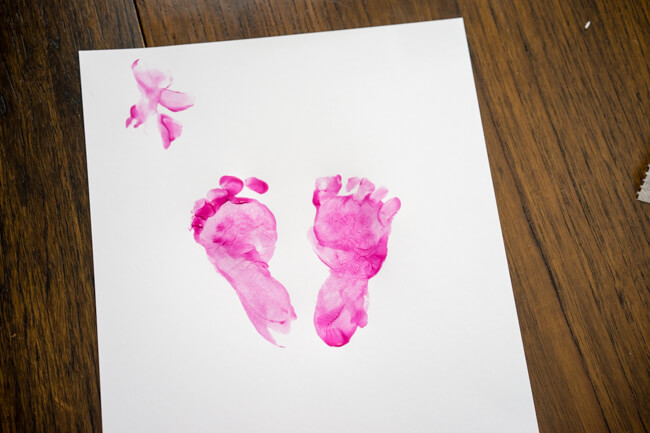 First you need to get your footprints! This is actually a lot harder than it looks. Here's what I did… I first painted a little bit of washable paint onto my baby's foot. By painting it on you can make sure you get all of the areas of the foot. If you try to dip in the paint, which I did at first, it is really messy and you may miss some toes!
Now try to carefully place the foot down on some cardstock paper.  I had to do this a couple times until I was happy with the way the footprint looked.
Now the tricky part! Once you have a footprint you like, you need to do the same on the other side. Slightly angle the second print so it can form the 2 bumps inside the heart.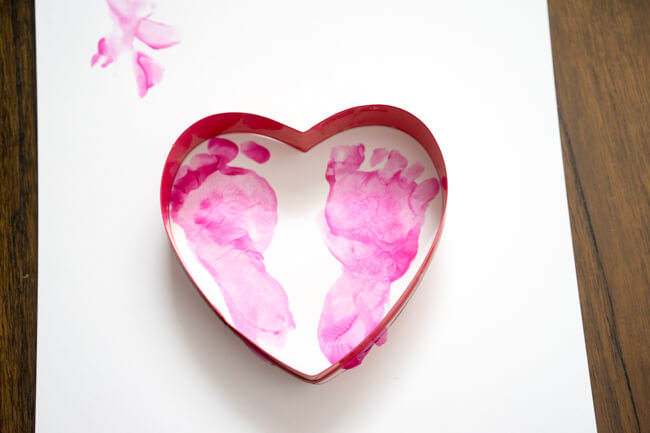 Next you need to trace out the heart around your footprints. I used a large heart cookie cutter shape to get a perfect heart. You could also find a heart template online and print it off and then trace around it. Or you can try and free-hand it too but I'm not that great at drawing so I opt for the stencil!
Once you've traced out your heart, cut it out and glue it to the background paper of your choosing. I chose just regular pink construction paper, but if you have some pretty scrapbook paper it would make a beautiful background also.
Now to make the heart border: here is what I did. I first selected the color scheme and pattern I wanted. I chose pink, purple and white conversation hearts. Then I just started to hot glue gun them down starting at the top and working my way around. For the very top part, notice that there are 2 conversation hearts but I inverted them to form the inside of the heart.
That's it! It's a pretty quick and simple craft but makes such a nice keepsake or gift! This would be a perfect gift for a grandparent or mother or father for Valentine's Day or Mother's day.
If you're looking for another fun Valentine craft gift idea, see our heart button card tutorial.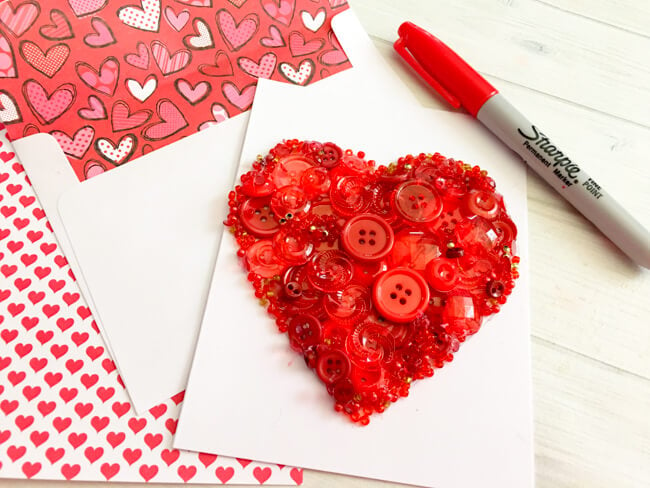 And these Cupid Arrow Candies are such a perfect treat idea to make with the kids for Valentine's Day!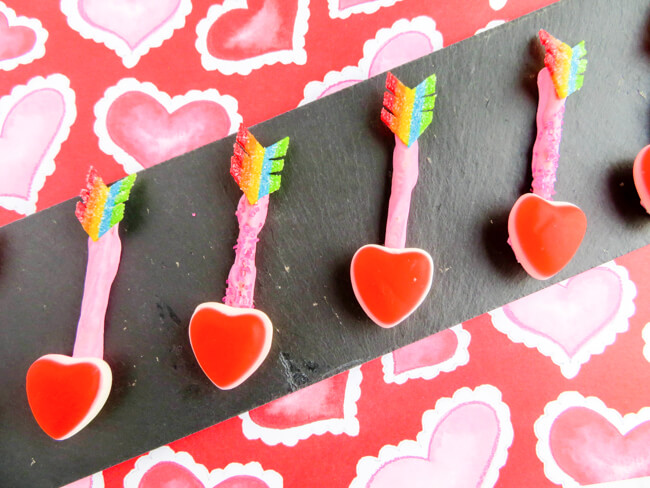 These heart pencil toppers are so cute and easy to make! You have to check them out!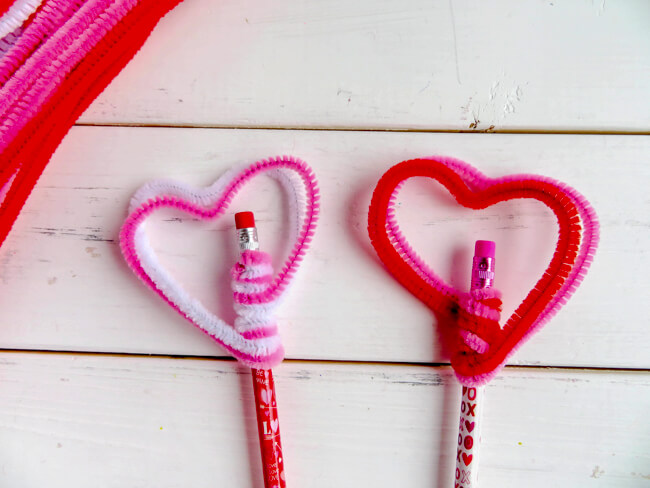 For more amazing kid's crafts ideas – be sure to follow our Kids Craft board on Pinterest!