Mess Free Painting with Babies or Toddlers
All activities should be supervised by an adult. As an Amazon Associate I earn from qualifying purchases. This post may contain affiliate links.
This is such a great idea to make a gift for a parent or grandparent for Mother's Day, Father's Day, Valentine's Day or Christmas. This Mess Free Painting  activity is also fun for your toddler or baby and the results look fantastic!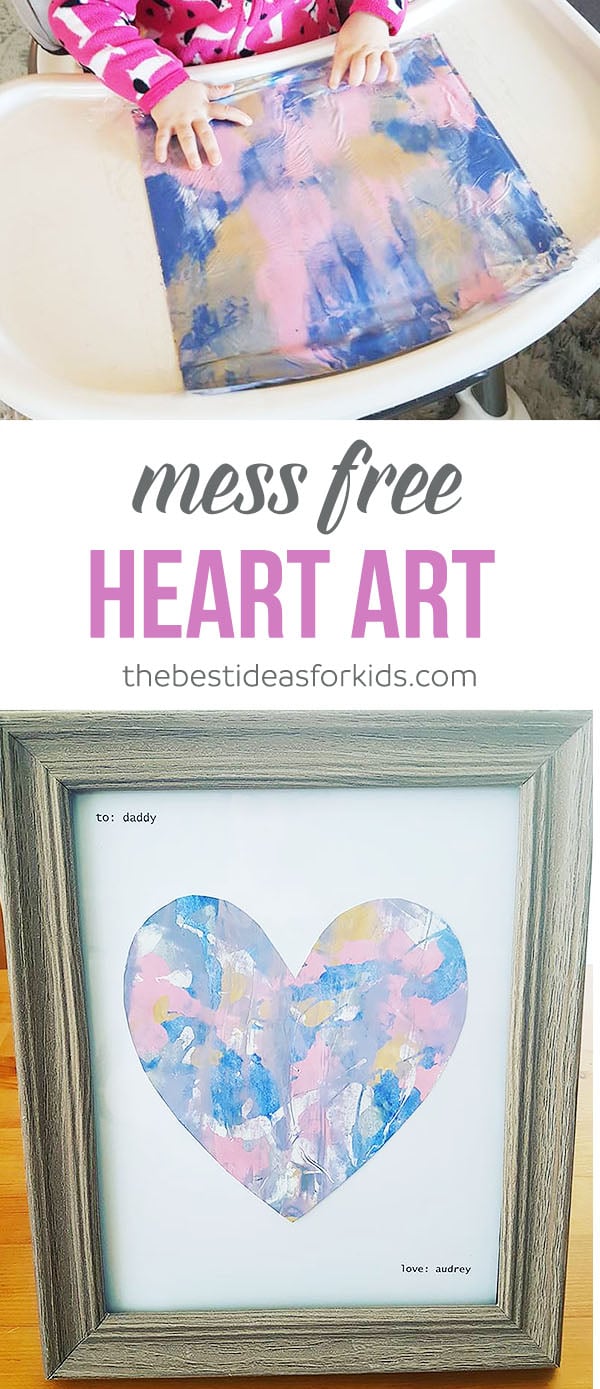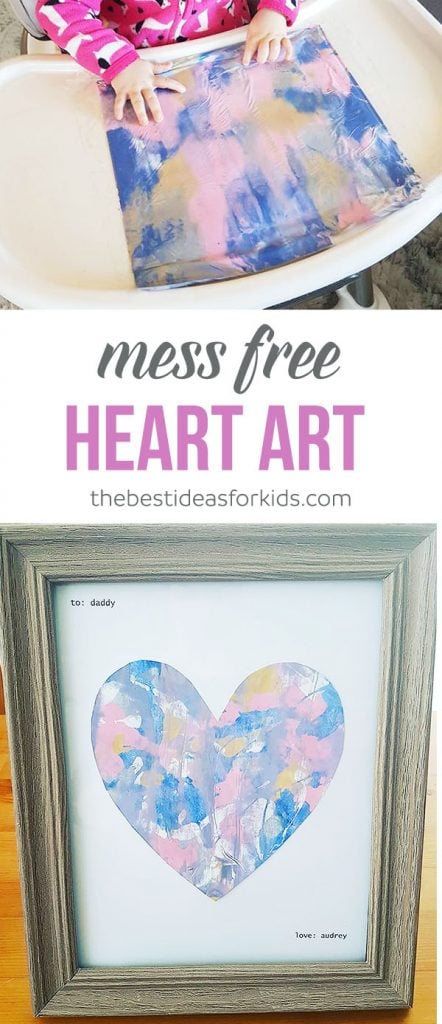 Mess Free Painting for Babies or Toddlers
This is a really easy (and as we said, mess free!) activity to create a nice little gift for Mother's Day or Father's Day.
Watch the full tutorial video here before you get started!
Here are the steps to make this mess free painting art! 
1.  First drop a few drops of paint on some cardstock in a large Ziploc bag. You can also tape down some paper on a high chair like shown below. Make sure to use washable paint if you do so that it will easily wash off your high chair! As always, supervise your baby during this activity and do not leave unattended with a bag. Taping the end of the bag will ensure it cannot be opened.
2.  Have your toddler press the paint around however they'd like! Just let them push the paint and mix it together.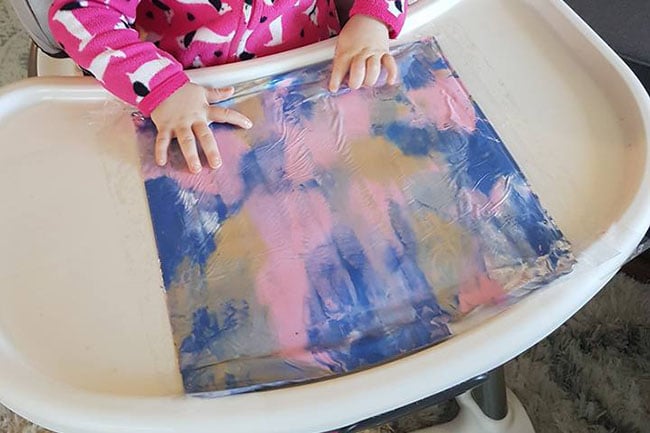 3. Once your toddler or baby is done "painting", take the page out and scrape off any excess paint that is too thick or clumpy. Now let your page dry completely.
4. Find a frame and cut out your painted paper to fit the frame.
5. Using another piece of paper or cardstock, write a message on the top and bottom of your art or print off from your computer.
7. Now find a heart outline online or use a heart cookie cutter to trace a large heart in the center. Cut the heart out.
8. Place the white paper over your mess free painted page and voila! Beautiful art you can gift for any occasion.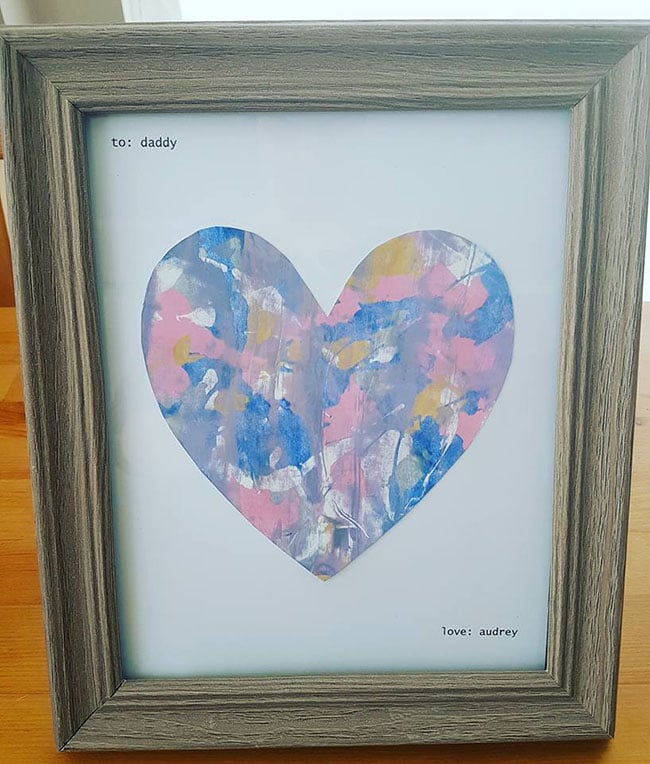 These butterfly handprint cards are also really easy to make and are perfect as a Mother's Day or Father's Day card! Simply just write your message or draw a picture on the inside of the card.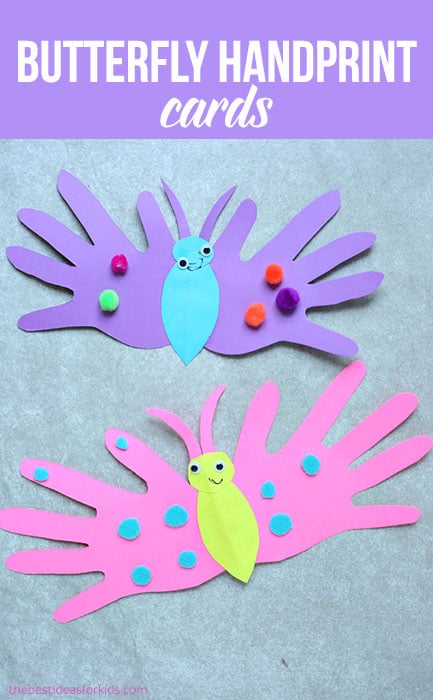 Looking for another Mother's Day or Father's day idea? Try these Footprint Butterfly Keychains! These are so perfect for a gift!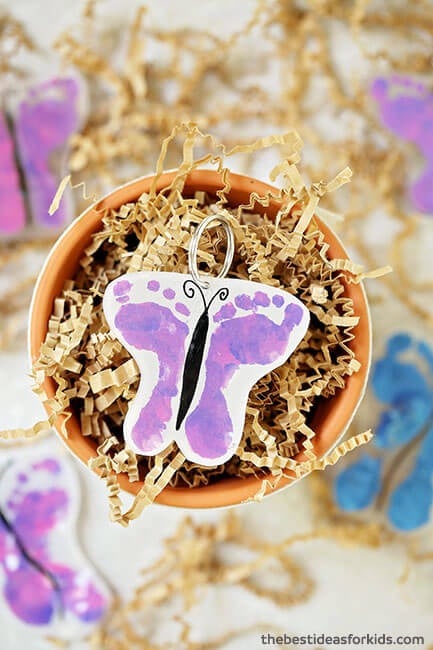 These handprint salt dough keepsakes are also an adorable craft and keepsake.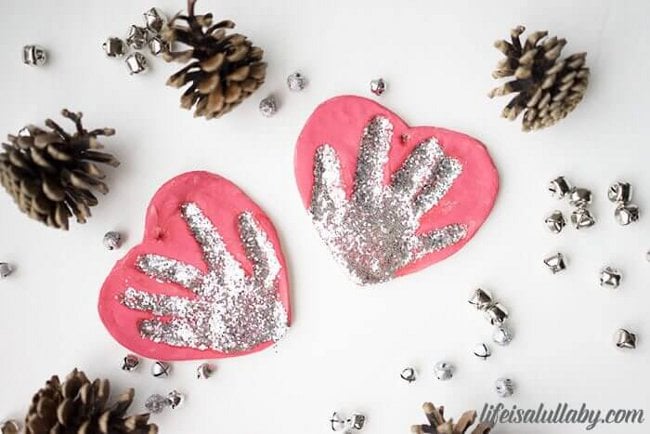 These toilet paper roll flowers are really easy to make and a perfect craft for Spring!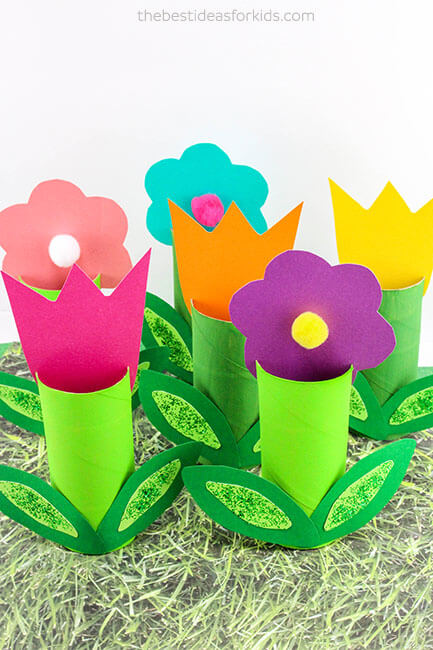 More from The Best Ideas for Kids