With cold or rainy temperatures in the winter we have the perfect indoor craft for you to try!   This handprint penguin is such a cute and fun winter craft! And we love that our handprint crafts double as keepsakes that you can gift or keep yourself!
RELATED: Footprint Penguin
If you're looking for more fun winter crafts to do with the kids – these Salt Painted Snowflakes are a fun process art activity! And if you want to make more snowflakes, try making your own paper snowflakes.
Handprint Penguin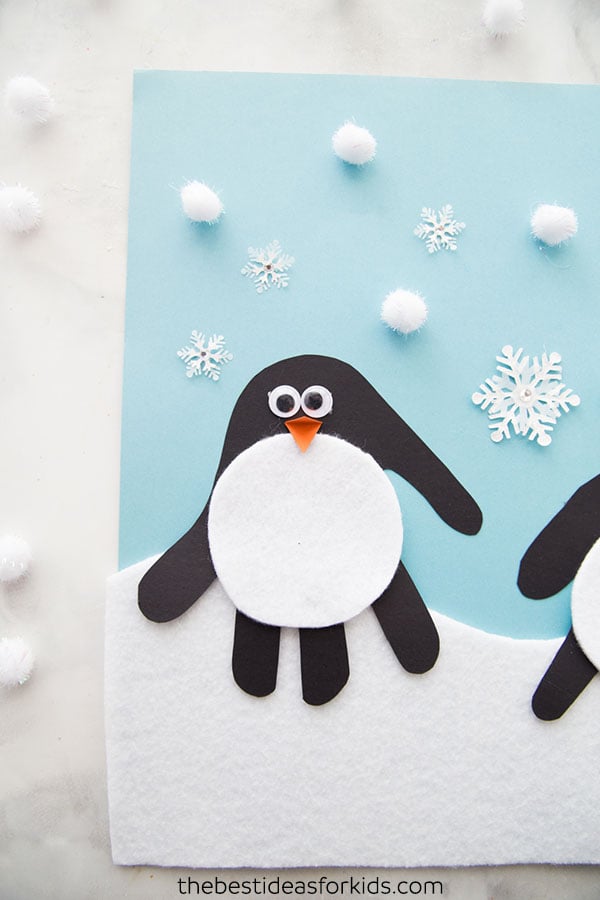 Supplies Needed to Make a Handprint Penguin Craft
– Black cardstock (or black construction paper)
– Orange cardstock or construction paper
– 12×12 light blue cardstock – I like to use 12×12 which gives a larger page size for 2 handprints – but you can use a regular 8.5×11 page size too and just fit 1 handprint on it
– Snowflake stickers or fabric embellishments – these ones are similar to the ones we used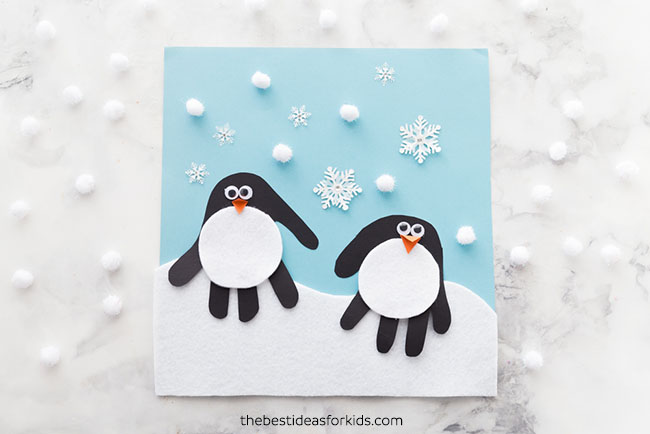 Watch the full tutorial video here before you get started!
How to Make a Handprint Penguin
1. First cut out some white felt to the size of your paper.
I like to use 12×12 cardstock paper for 2 handprints so they fit well on the page. If you have regular 8.5×11 paper you can put 1 handprint on instead.
Cut the white felt in a wave pattern to make it look like snow on the ground.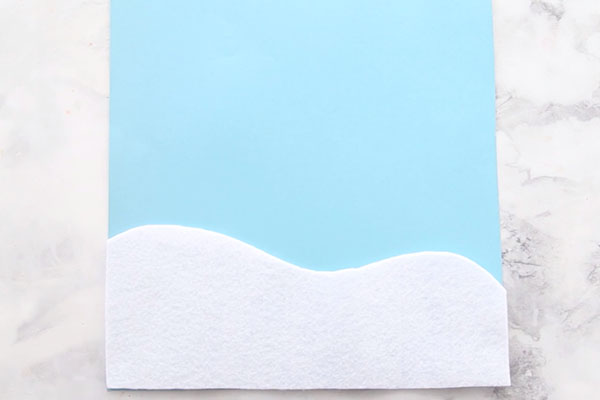 2. Trace and cut out your handprints.
Trace both hands or trace the same hand twice and round the bottom of the handprint which will make the top of the penguin head.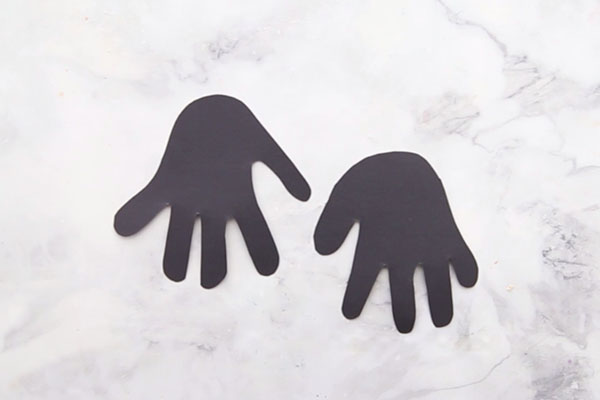 3. Now you can decorate your penguins!
We added a round piece of felt for the belly, googly eyes, and an orange beak.
To make your round felt bellies: simply trace around a round object you have (like a bottle).
To make the beak: cut out a diamond shape from orange paper and then fold it in half.
Now glue your two handprints to the blue cardstock.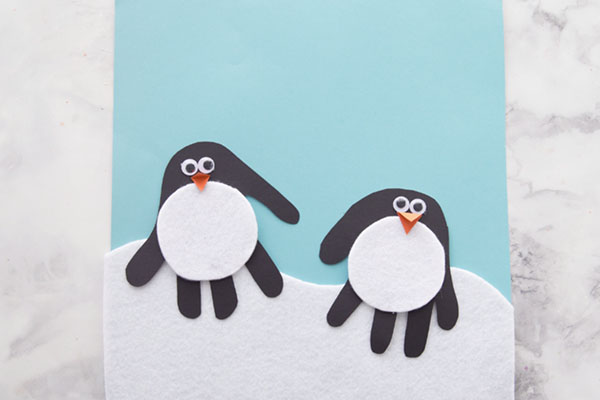 4. Now the final part is to decorate your sky with snowflakes!
We added white pom poms and sticker snowflakes to make the final touch with this penguin handprint art!
You can also paint some snowflakes on with white paint or add white sequins.
More Winter Crafts for Kids
If you're looking for more fun winter art activities, see these two snowflake crafts!
Salt Painting – this can be done to make any shape but we love the way the snowflakes turn out!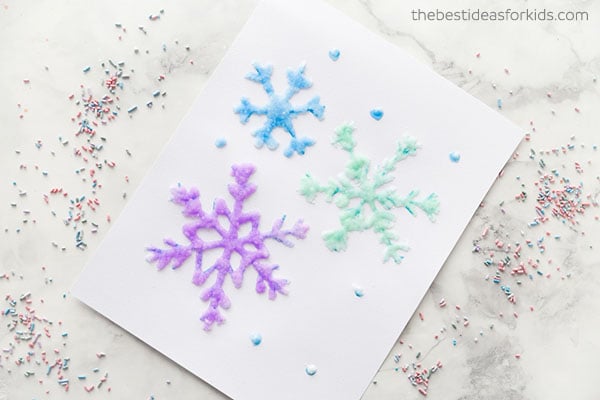 These popsicle stick snowflakes are a lot of fun to decorate! This is a great one to put out supplies and let the kids create their own snowflake!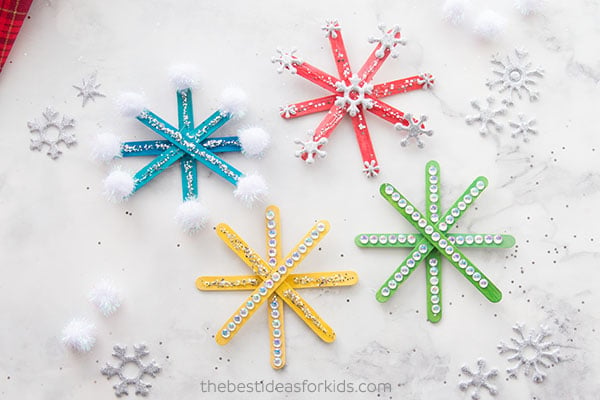 See these adorable free printable winter coloring pages for kids!