Spider Kids Craft
All activities should be supervised by an adult. By using this site, you agree to our Terms of Use. This post may contain affiliate links. Read our disclosure policy here.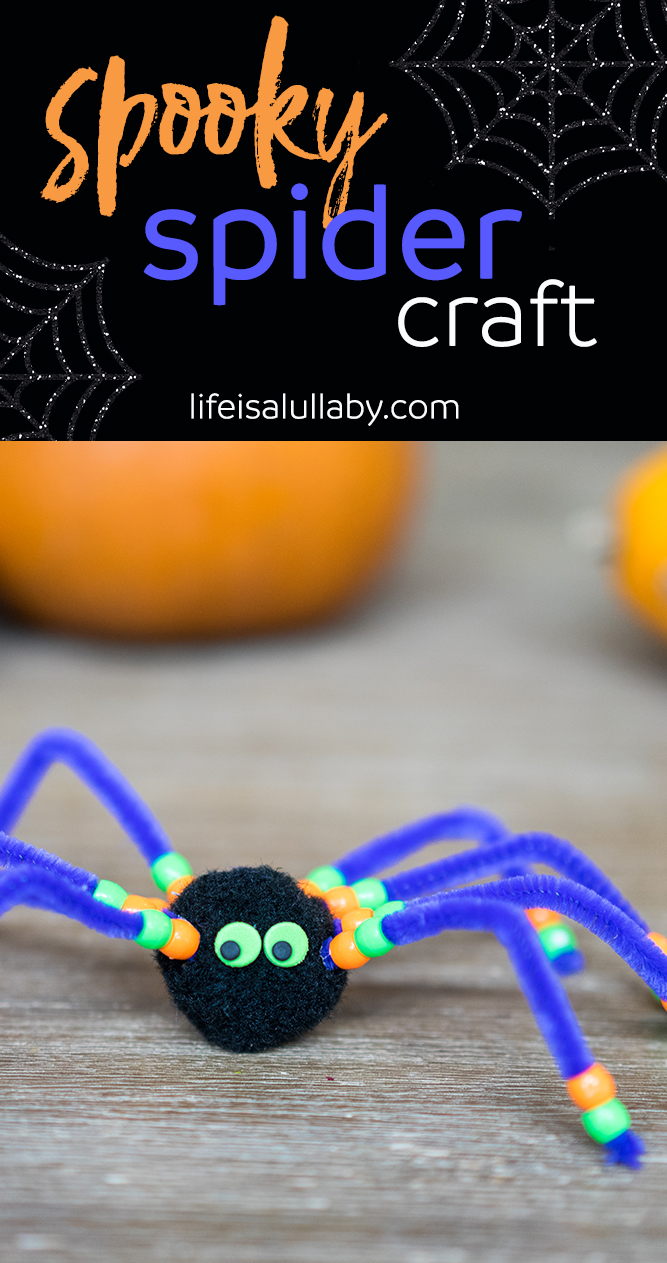 This will be the last Halloween post for the year as Halloween is only 4 days away! Here's a last minute halloween spider kids craft you can whip up easily with supplies you already have or ones you can easily find at the dollar store.
Yesterday we made this easy halloween spider kids craft.  My son LOVED playing with the spider afterward so this is actually an activity that will keep giving. If you're looking for fun halloween spider kids crafts, this one is sure to please the little ones. There's also the benefit of developing fine motor skills from placing the beads on the legs and the eyes on the face.
We actually found this as a set from the dollar store so it conveniently came with all the supplies to make this halloween spider kids craft. However, this is something you can easily buy all the supplies for separately to recreate.
Supplies: 
Instructions to Make:
1. Cut the pipe cleaners into 8 pieces that are the same length
2. Put the beads onto the legs. You can make a pattern out of them or just have fun putting on as many or as little as you like!
3. At the end of the leg, fold the bottom of the pipe cleaner over to create a small knot so the beads do not fall off
4. Glue each leg to the body (black pom pom) with the tacky glue.
5. Attach the googly eyes- add as many eyes as you'd like!
6. Let the glue dry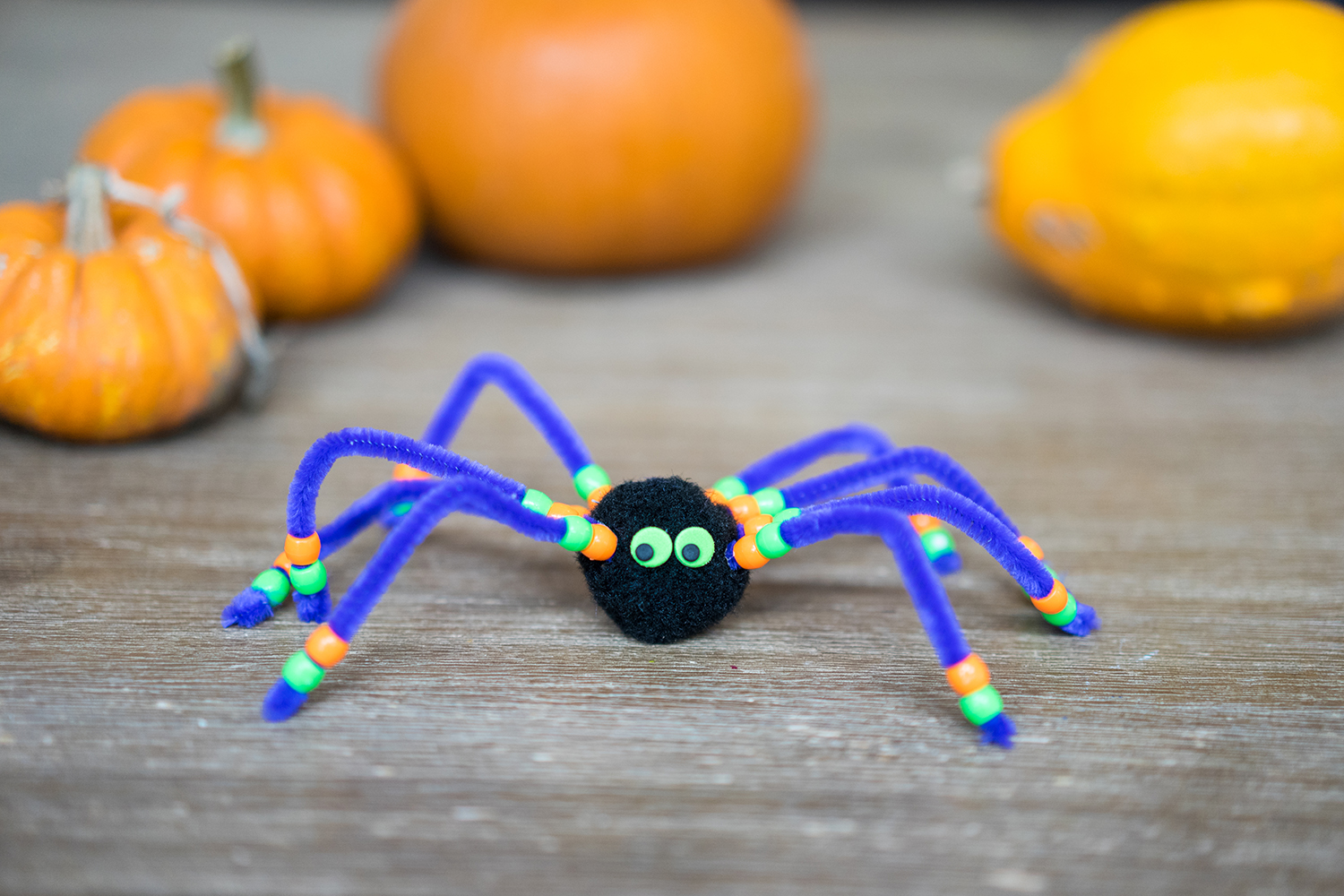 I hope you enjoy making this fun halloween spider kids craft as much as we did! Have a Happy Halloween!