With summer in full swing we have a fun summer craft for you today. This You are My Sunshine Craft is such a nice keepsake to put up on your wall! It would look perfect in a kid's bedroom or even hanging up in your living room or office.  The best part about it is that it will preserve those cute little handprints too.

Watch the full tutorial video here before you get started!
This may be one of our favorite handprint crafts yet. Our handprint suncatchers we posted last week have been one of our top posts too. And if you're looking for other handprint decorative ideas, these handprint flowers  are perfect to also brighten up a room.
Look how great this looks above a mantel or hung above a table.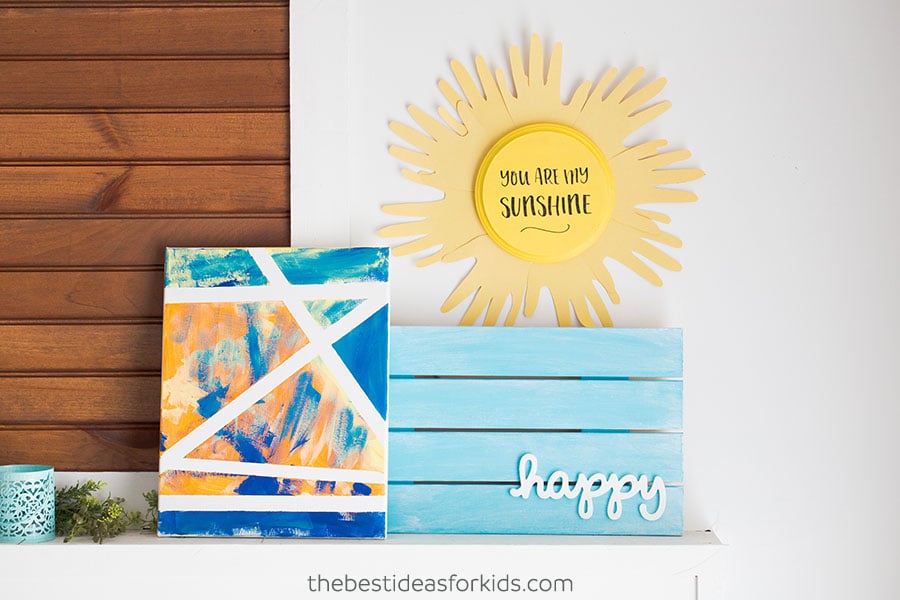 Supplies Needed to Make This You Are My Sunshine Craft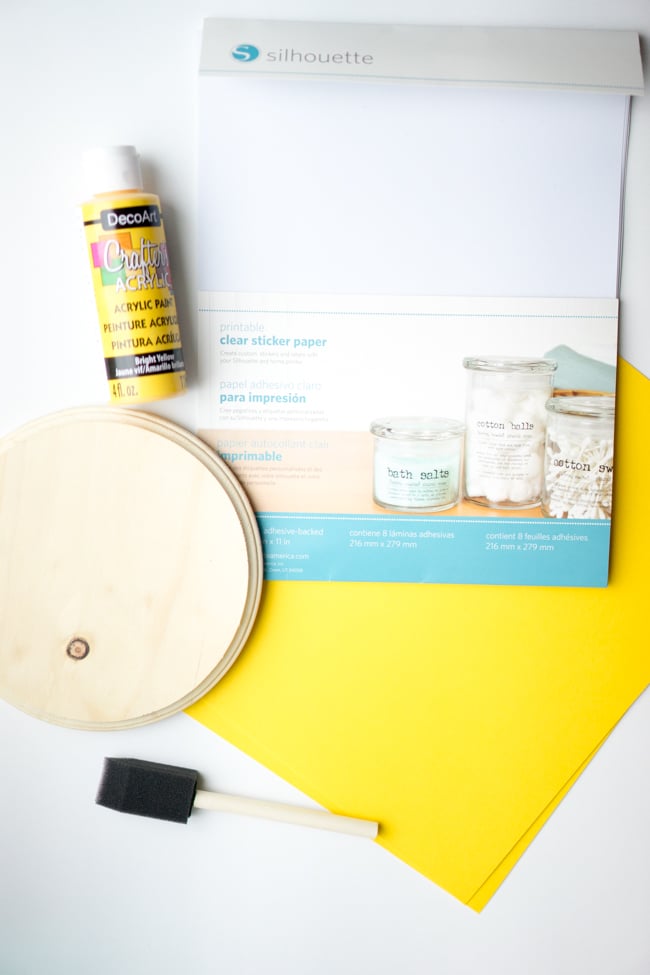 – You Are My Sunshine Printable – skip down below for how to download this free printable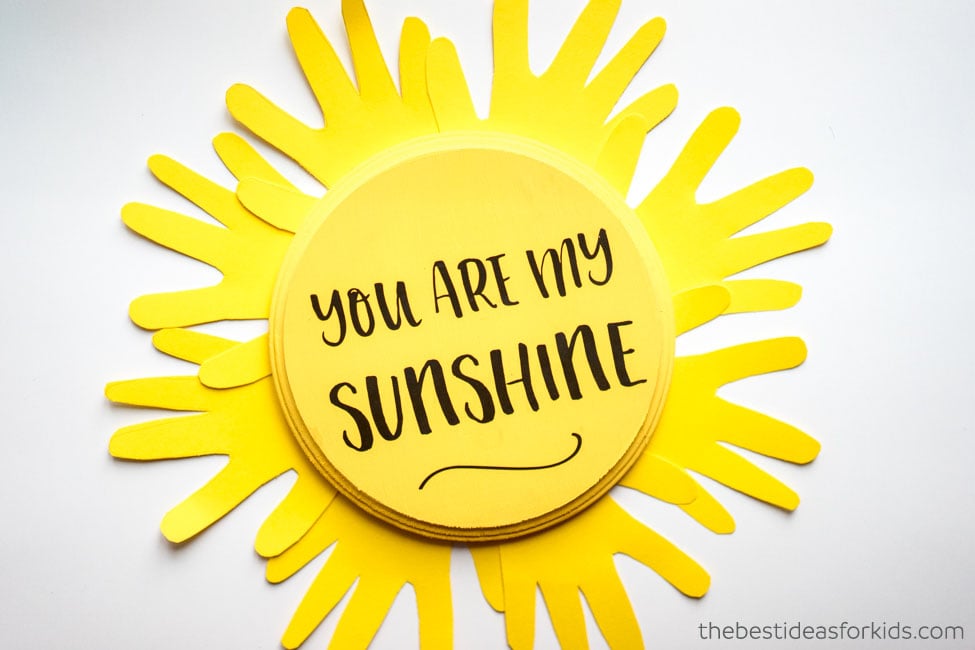 Steps to Make This You Are My Sunshine Craft
1. First paint your circle wooden plaque.  We did a few coats to ensure the knot on the wood was covered.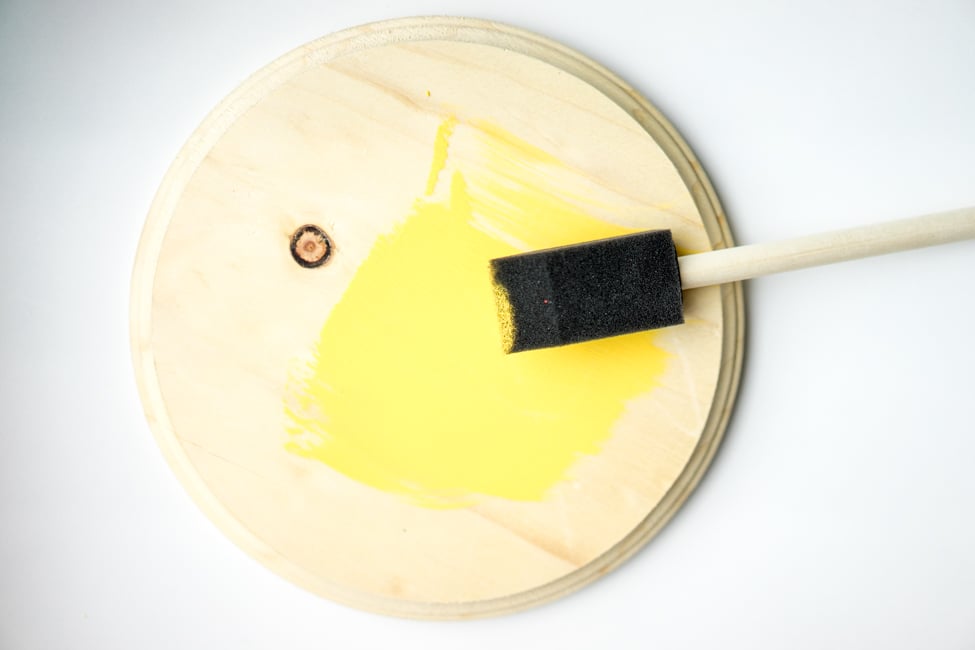 2. Next fold two pieces of your yellow cardstock into 4 similar folds. Trace your hand and cut out the handprints. You should now have 8 handprints in total (4 from each paper).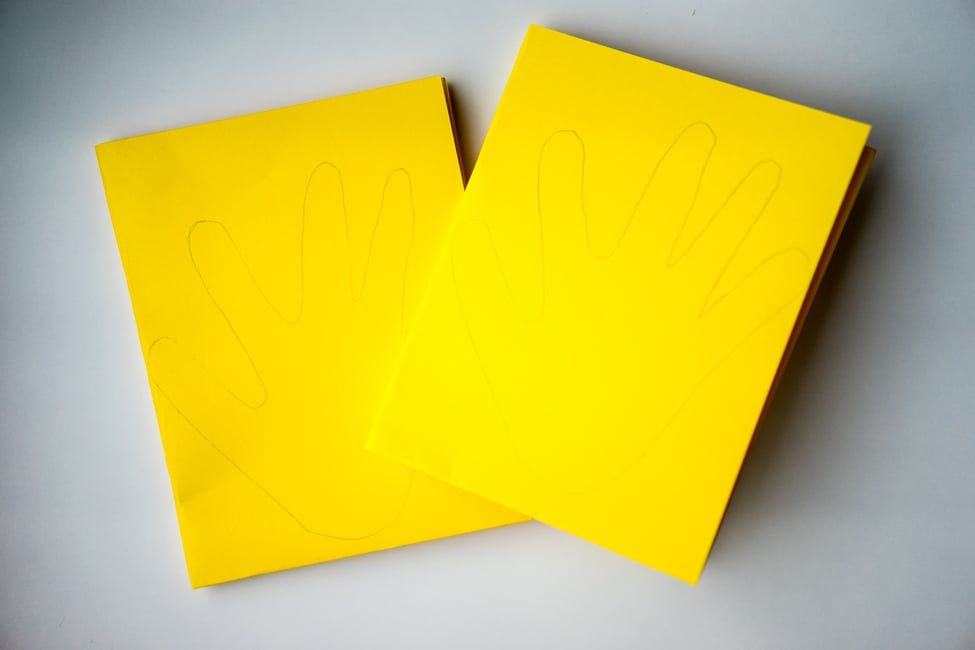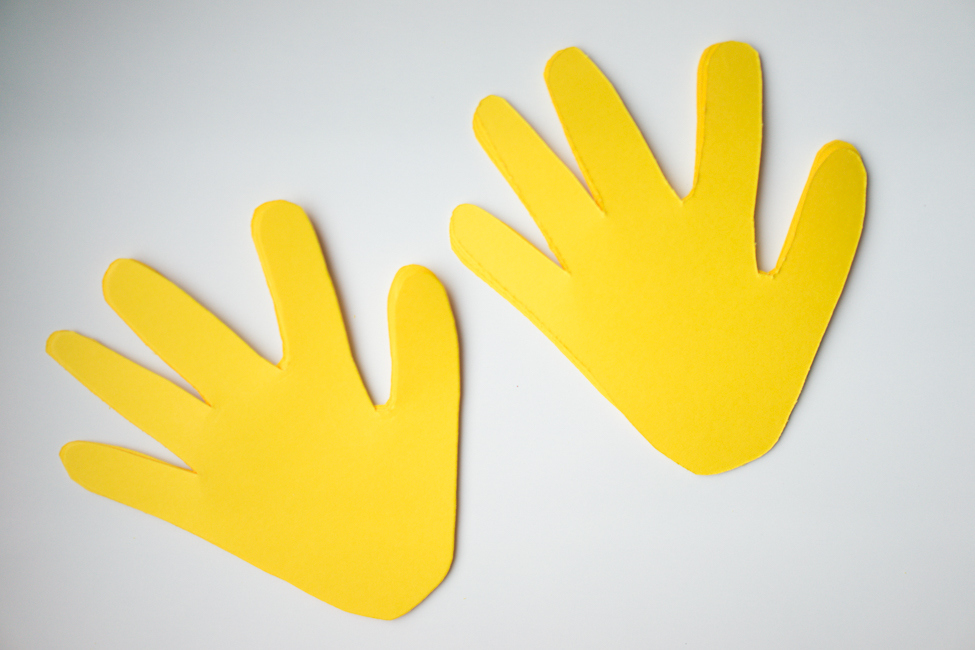 3. Now print off your template (grab the template at the end of the post) on regular paper. Print it also on your printable clear sticker paper.
4. Score the regular paper around your circle wooden plaque to get the exact size of the plaque (if your plaque doesn't have any ridges you can just trace the plaque onto your printable clear sticker paper for size).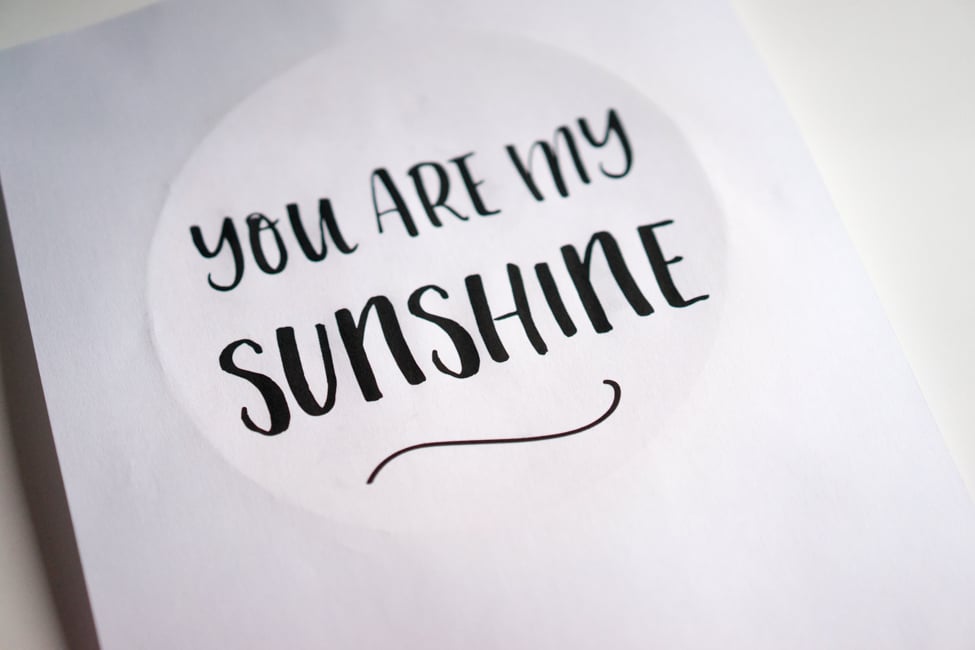 5. Cut out the template and use this to trace for size on your clear printable sticker paper. Now cut out your circle from the printable clear sticker paper.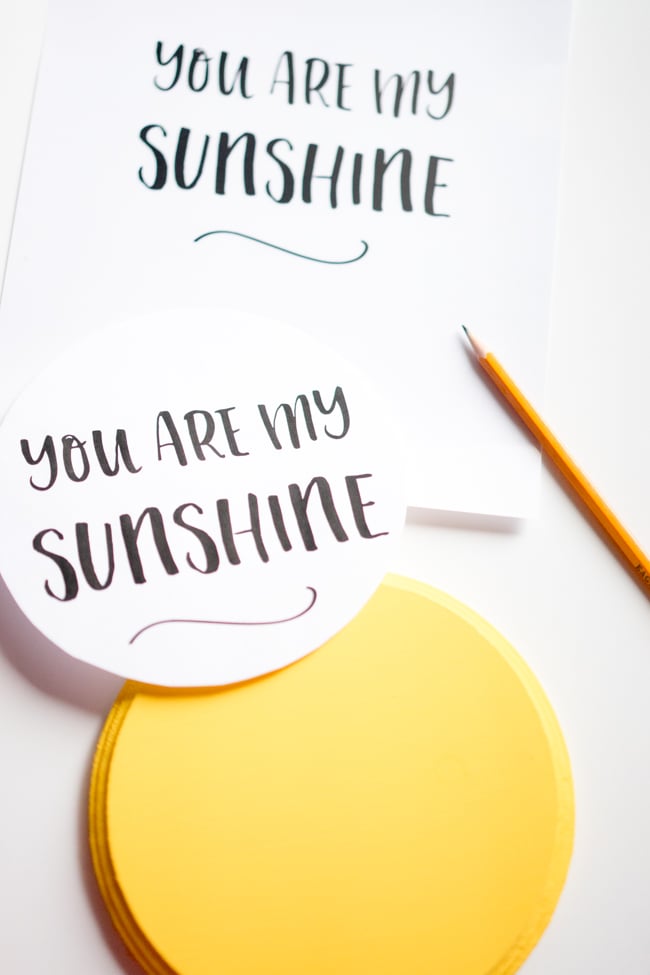 6. Carefully place on your plaque.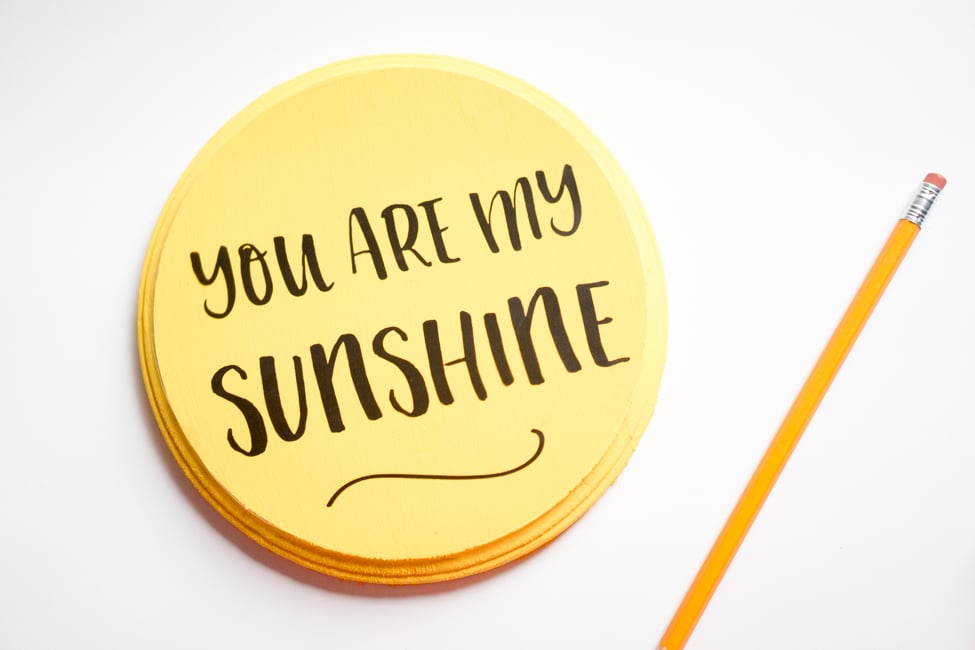 7. Now glue your handprints to the back. You can also use double-sided tape. For extra protection you can tape around the outside of the hands too.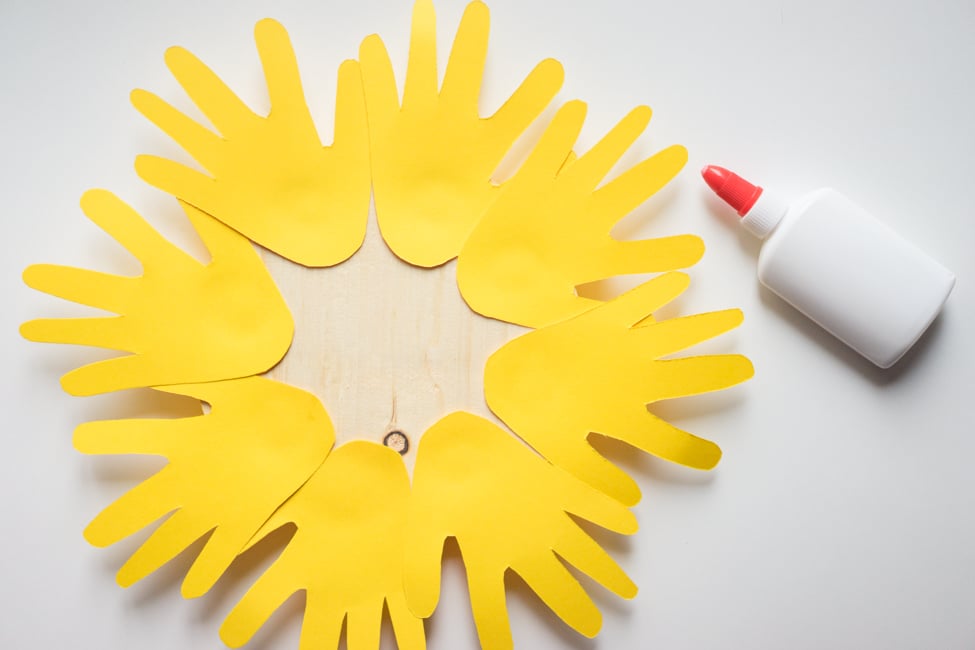 8. If your wooden plaque didn't come with a hanging mechanism, you can attach wire with some small nails or use your favorite mechanism for hanging on the wall.
Now you're done your You Are My Sunshine Craft! So easy and simple yet so beautiful! What do you think of the printable clear sticker paper? We loved using it and are already brainstorming other crafts to showcase with it.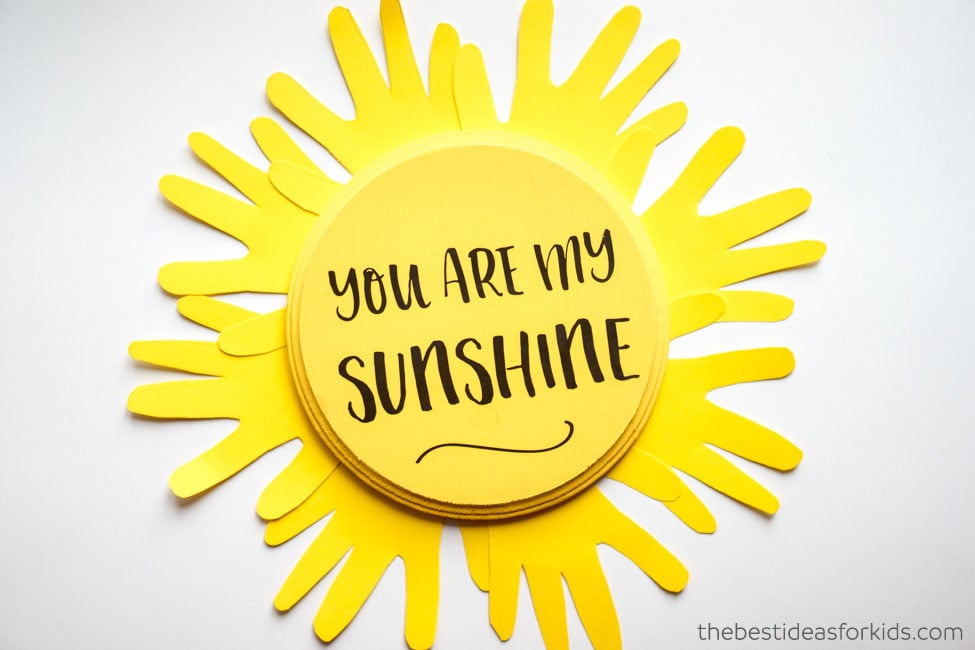 Get the FREE You are my Sunshine Printable HERE. 
Love this handprint craft? Also be sure to check out some of our other fun handprint crafts!
These handprint suncatchers are so pretty for an office or kitchen window! You can even make them into any shape.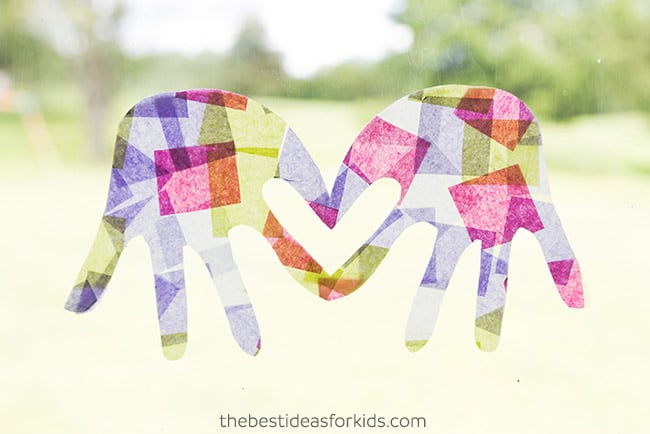 These glitter salt dough keepsakes are a perfect gift. You can turn these into ornaments or just make them to preserve those little handprints.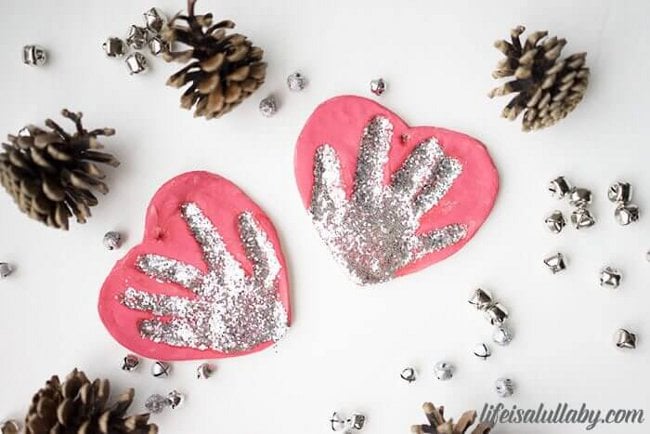 Finally, we love these handprint flowers. These are so great to keep in the kitchen or office in a mason jar.