We've received a lot of great feedback on our handprint spiders we shared for Halloween.  And since our butterfly handprint card and fish handprint cards were so popular, we wanted to create a Halloween handprint card. So not only is this handprint witch a simple and cute craft for kids, it doubles as a card. This craft is a perfect gift to give to someone with a special treat on Halloween!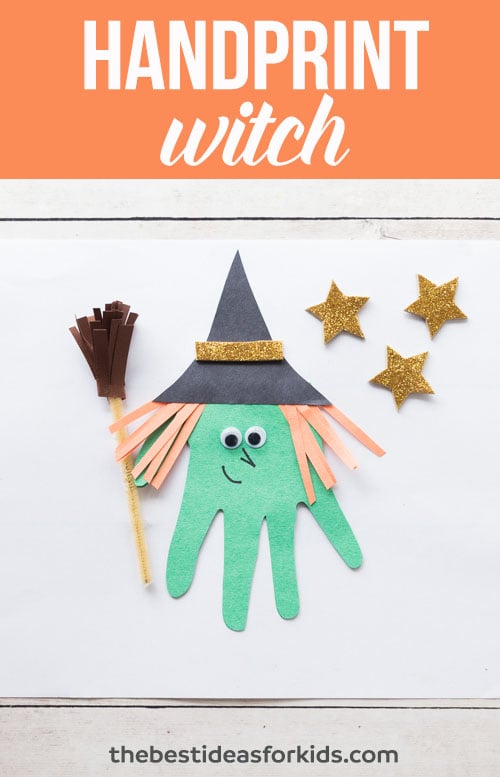 Watch the full tutorial video here before you get started!
Supplies You'll Need to Make the Handprint Witch
– Green, orange, brown and black construction paper
– Gold foam paper or gold glitter paper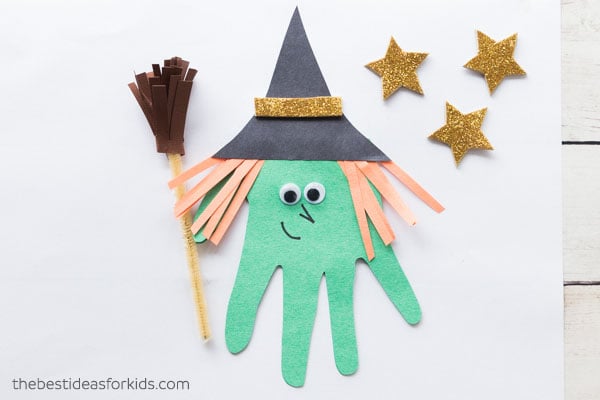 Steps to Make Your Handprint Witch
1. The first step is to fold over your green construction paper in half. Then trace your hand so that the wrist part of the hand comes over the folded part (so that when you open the card the fingers can be pulled apart).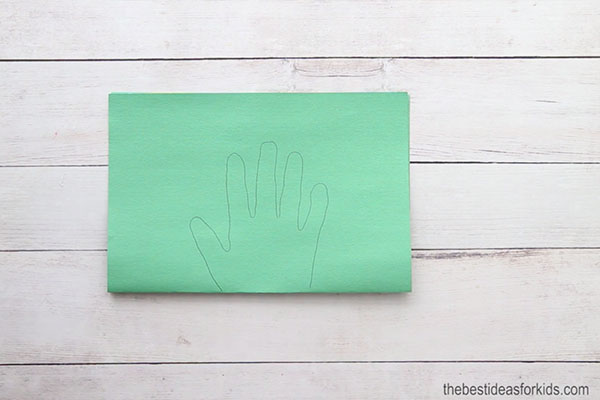 2. Cut out your handprint and glue to your white paper or cardstock.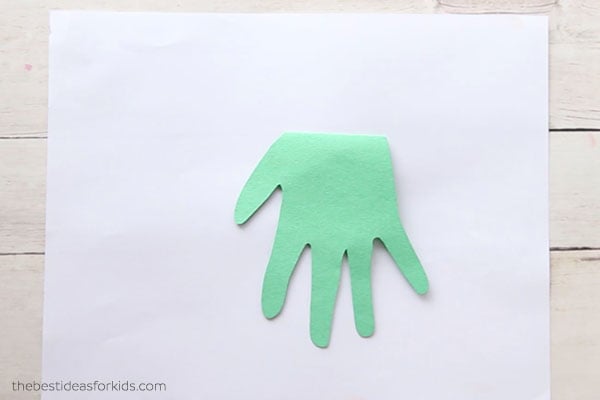 3. Now you can add your hair. Cut little strips of paper from your orange construction paper. You'll need to glue the hair on before you add the hat!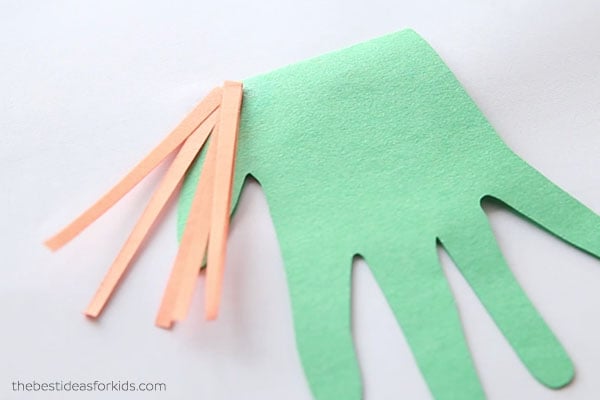 4. Now add your hat. Cut out a witch's hat from your black construction paper. Make it pointy at the top. Then cut a small strip of your gold foam paper and glue on top of the hat.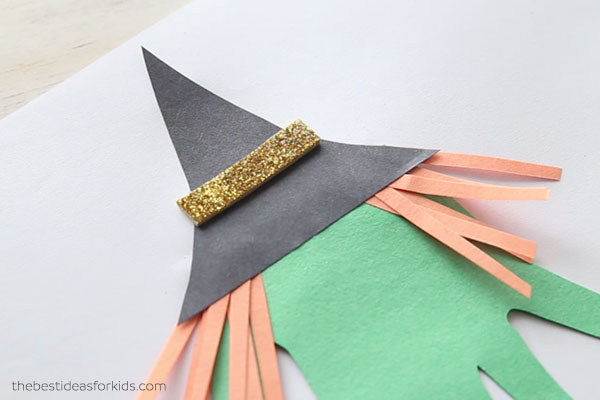 5. Glue on your googly eyes or use adhesive googly eyes. Then draw a pointy nose and a smile. We like having a friendly witch for Halloween!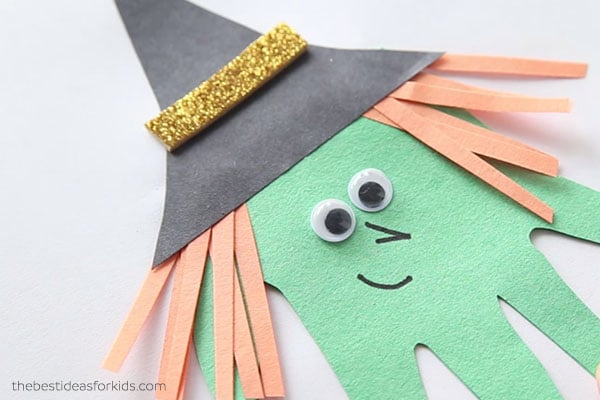 6. We're going to make the broom now. Take a strip of your brown paper and cut slits about three quarters of the way up the paper. Cut enough so you can wrap around your pipe cleaner. Then add some glue and wrap it around your pipe cleaner. You'll want to use a good quality tacky glue here to make sure it sticks and stays onto the pipe cleaner.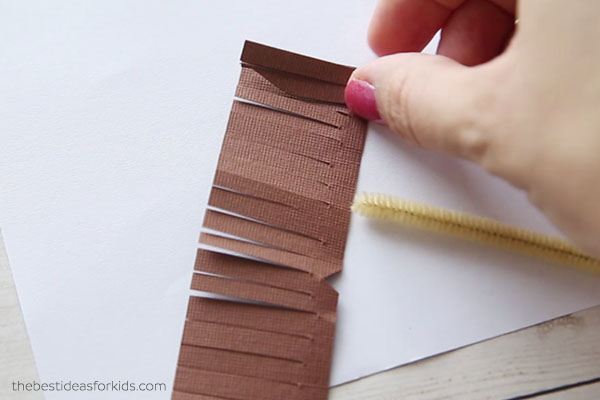 7. Glue your broom close to the thumb of your handprint witch so it looks like she is holding the broom. Again, you'll want to use a good quality tacky glue to make sure the pipe cleaner will stick and stay to your paper.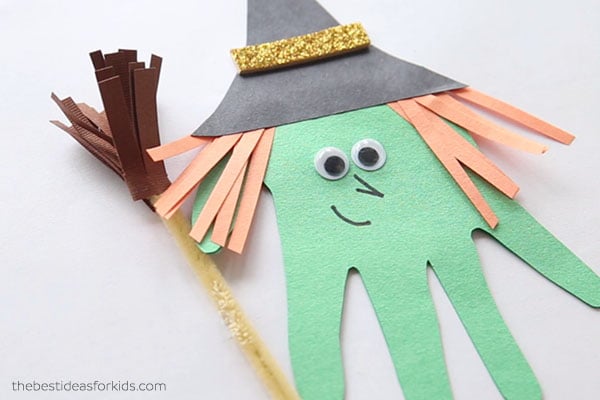 8. Now cut out some stars from your gold glitter foam paper and add them to your paper.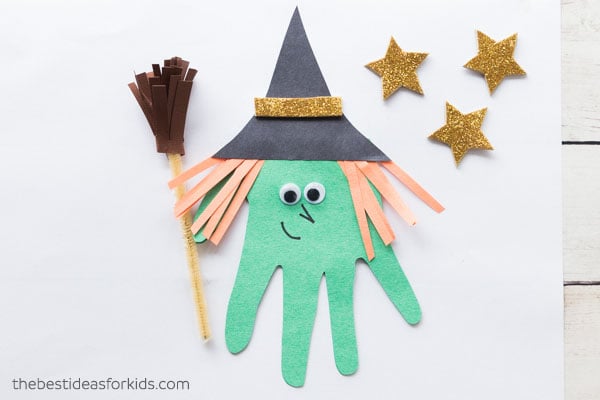 9. Lastly, write a Halloween message inside. Happy Halloween or Trick or Treat.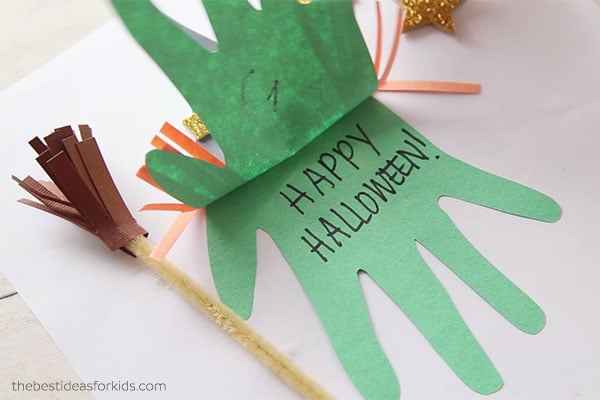 We can't get over how cute this Witch handprint craft is! Kids will love decorating their witch and who wouldn't love to receive this card along with some candy and treats for Halloween?
We hope you have as much fun making these as we did!
For more fun Halloween crafts, check out these adorable spider handprints.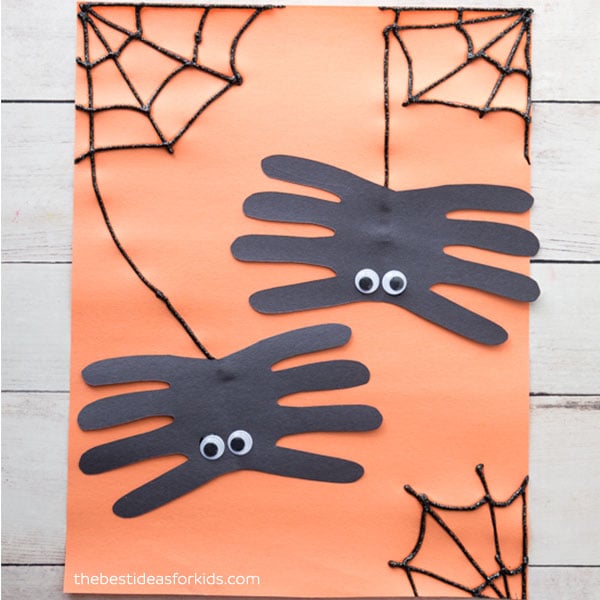 And to get a bit messy on Halloween or for a Halloween party – these Halloween Slime Mason Jars are so fun!