With Fall just around the corner, what better way to welcome the new season than with some Fall Crafts for Kids. We have so many fun fall inspired activities for kids you can do this year. Whether you want to get crafty with nature and leaves or just be inspired by the season, we have something for everyone in this list of fall crafts!
RELATED: Fall Bucket List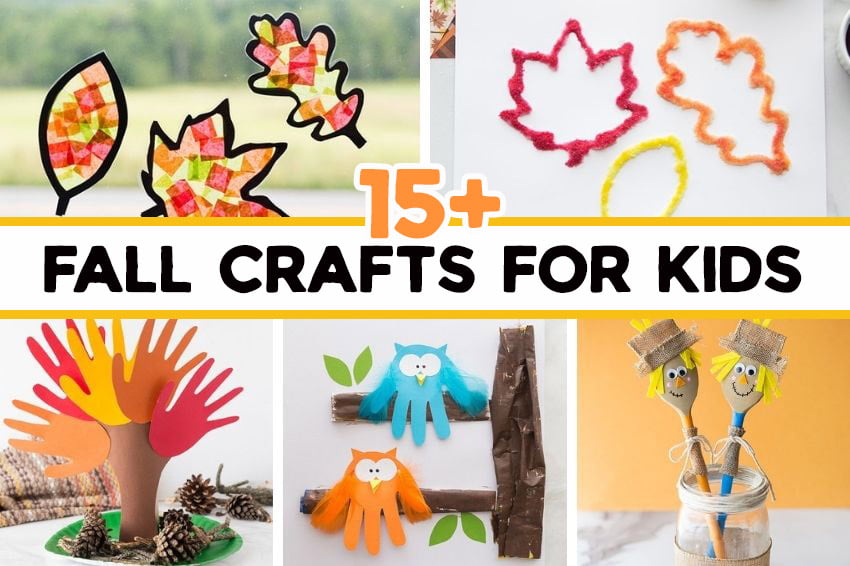 See 15+ Fall Crafts for Kids:
1. These leaf suncatchers are really fun to make! We love how they will brighten up your windows during the fall season.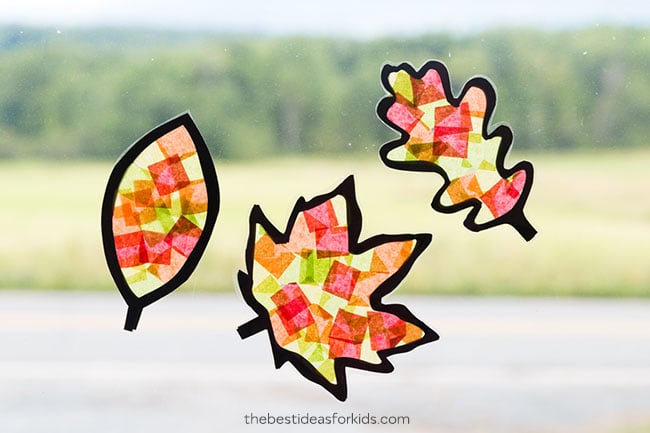 2.  For some Fall sensory play, make this scented fall playdough. Get the recipes for how to make apple pie playdough, pumpkin pie playdough, and maple playdough.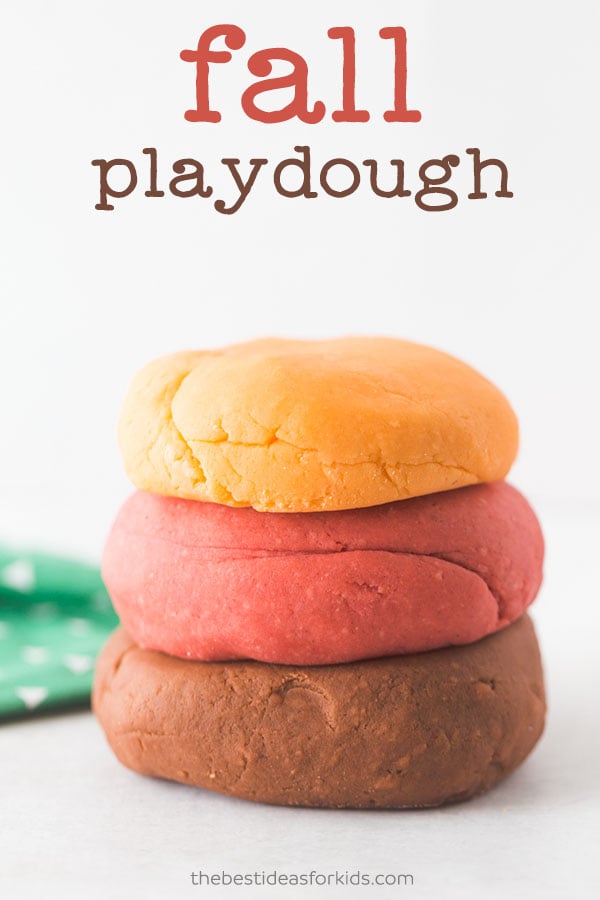 3. Potato stamping is such a classic craft activity. Give it a fall twist by using this simple technique to make fall leaf potato stamps.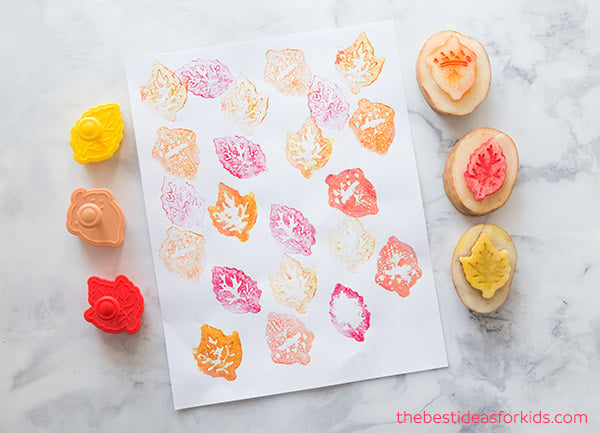 4. Make a beautiful fall handprint tree using the handprints of your little ones. This would look great as table decoration for Thanksgiving or just to brighten up your room in Autumn.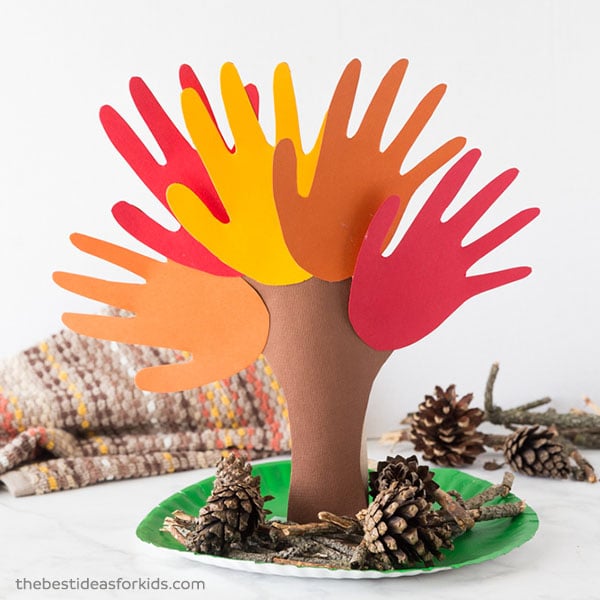 5. Make leaf silhouette art with these free leaf templates. We'll show you how to make leaf silhouettes done with yarn, washi tape, paint and paper.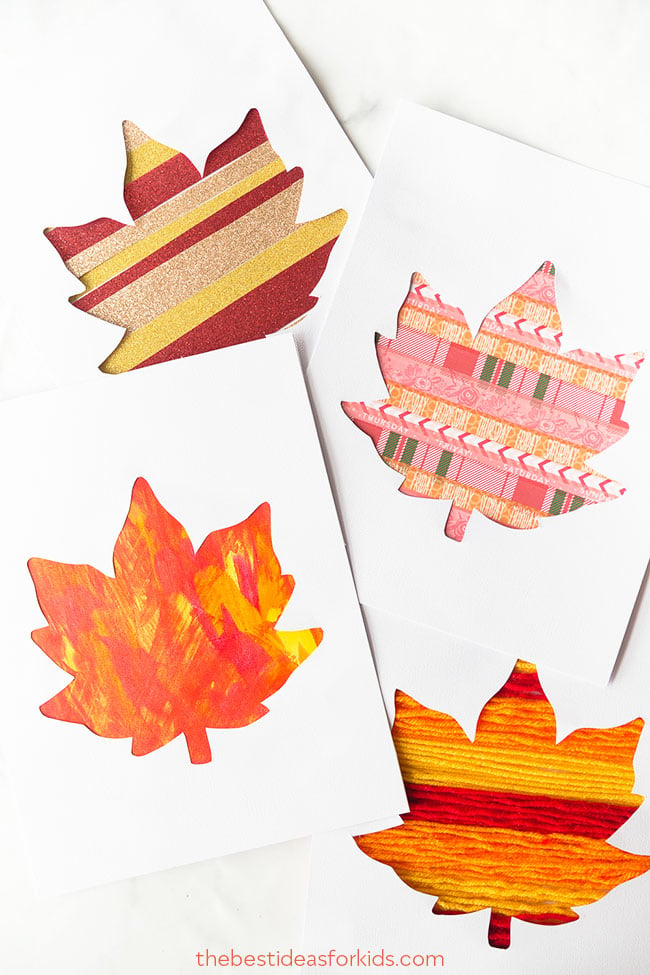 6. This leaf clay dish is the perfect fall craft to make for a gift! You can use this as a ring  or trinket dish. They are great for kids to make as Christmas gifts too.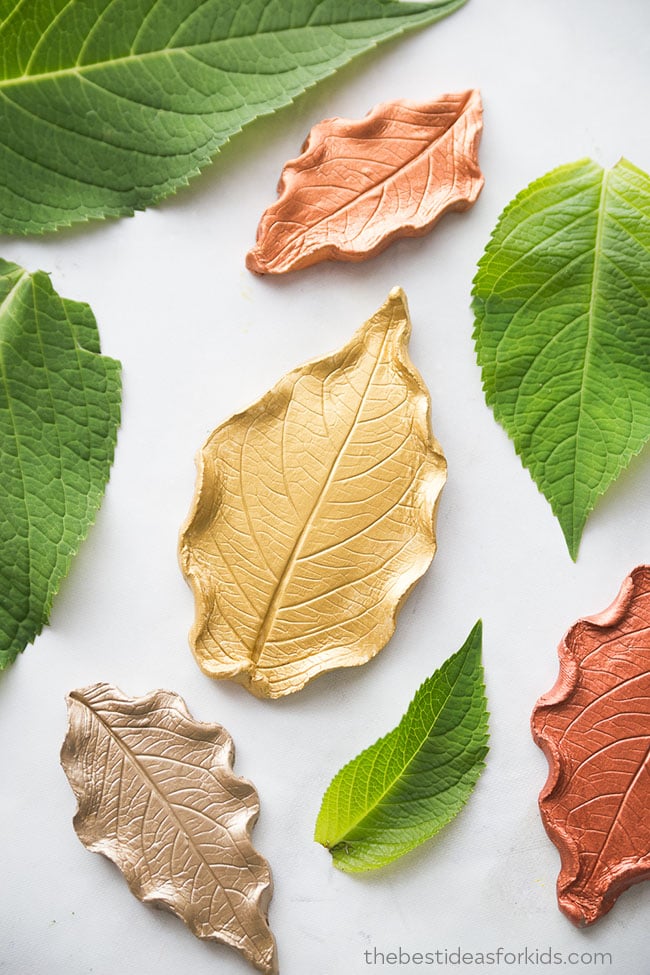 7. We love how cute this handprint owl is! Teachers can make this into a large bulletin board display. You can also make one for an owl-themed room or just for fun!
8. We'll show you how to make these puffy painted leaves. We love the 3D look of this paint and how you can create so many fun designs!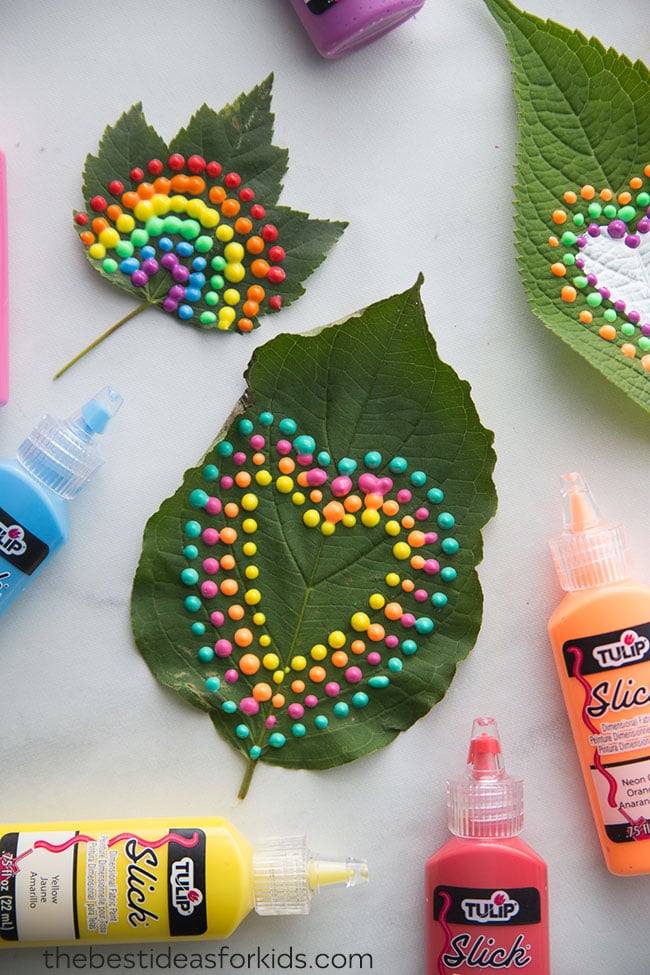 9. This watercolor silhouette art is also fun to make! Just grab some leaves and paint around with your watercolors. We love the way the leaves pop off the paper this way!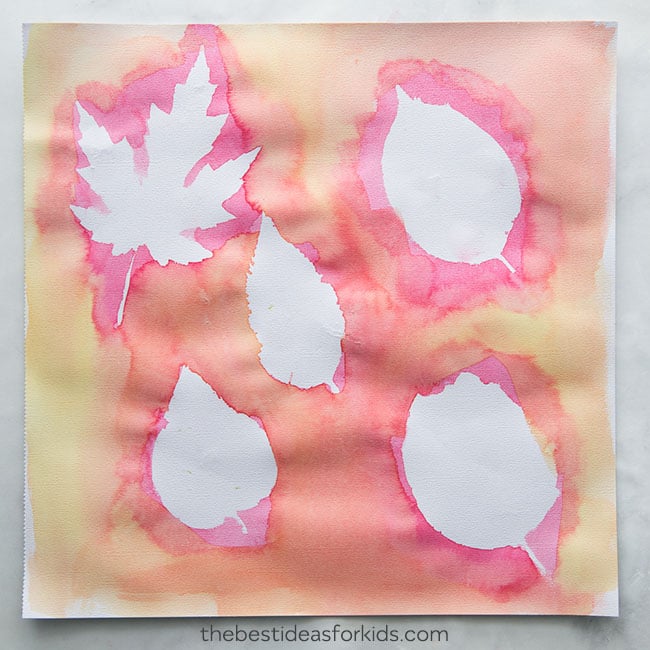 10. You can also use watercolors to do leaf printing. We love how the colors can blend together this way!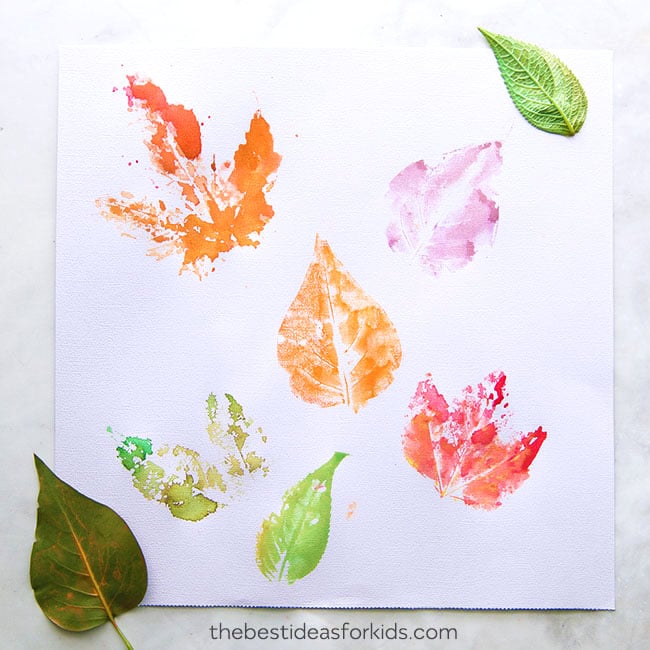 11. For another leaf painting idea, you can make your own leaf sponges!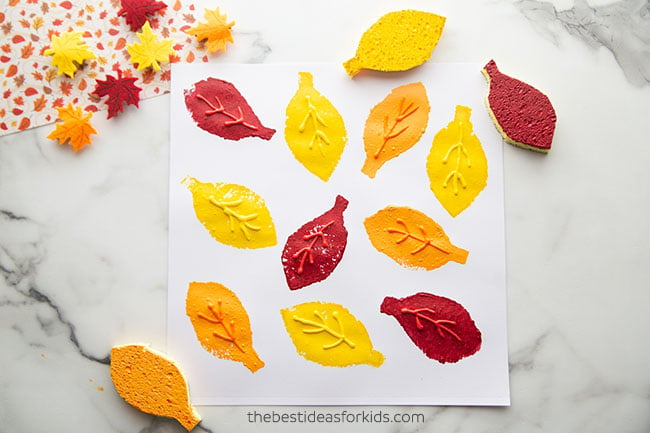 12. Another fun painting technique is salt painting. Get a free template to make these salt painted leaves.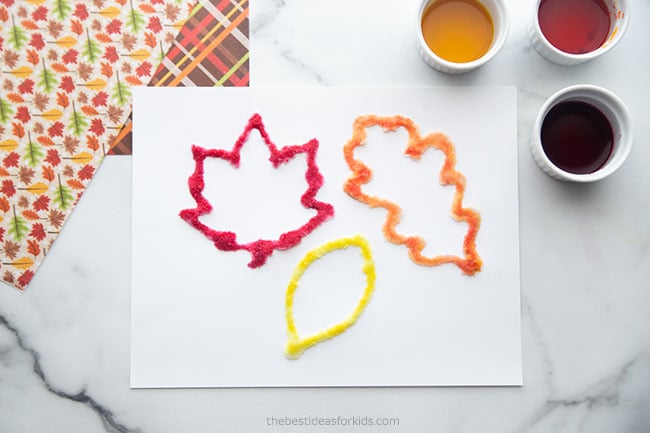 13. For some handprint art for fall – see these adorable fall handprint crafts.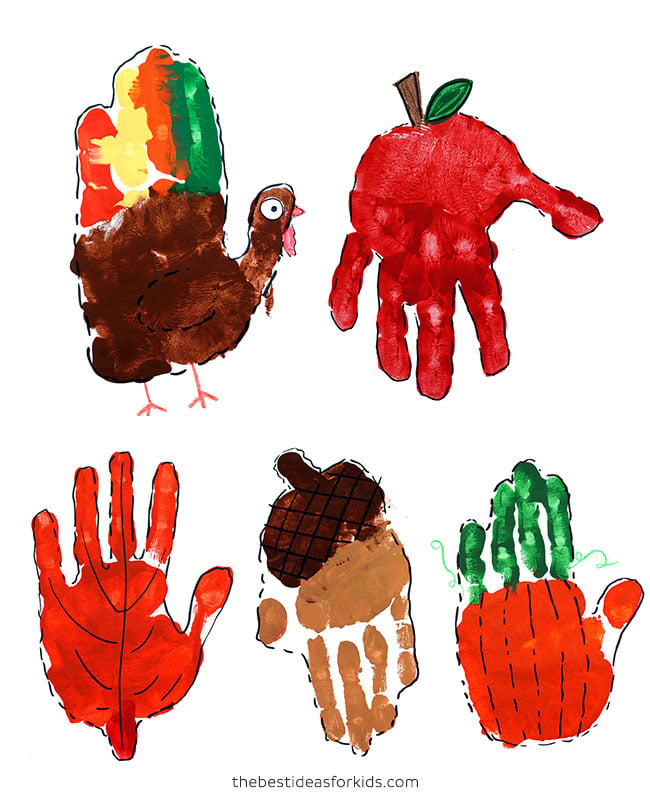 14. We've got a few scarecrow crafts for fall too! See these scarecrow clothespins which have a printable template to make them.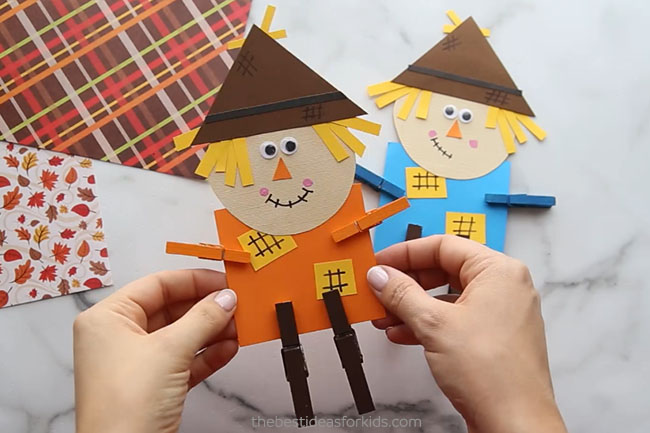 15. For another fun scarecrow craft with popsicle sticks – see this popsicle stick scarecrow craft!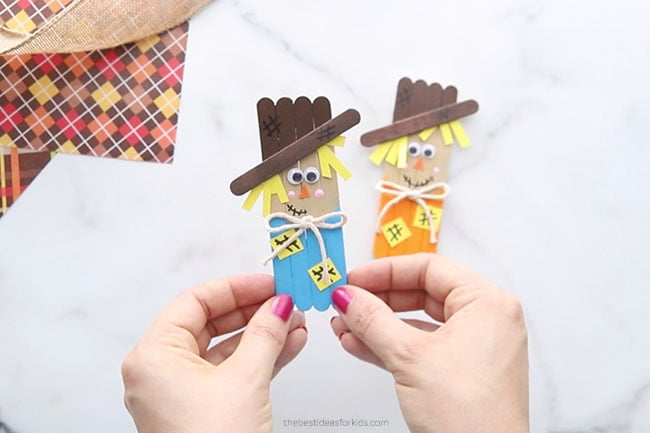 16. Finally, for some cute fall décor, make these scarecrow wooden spoons!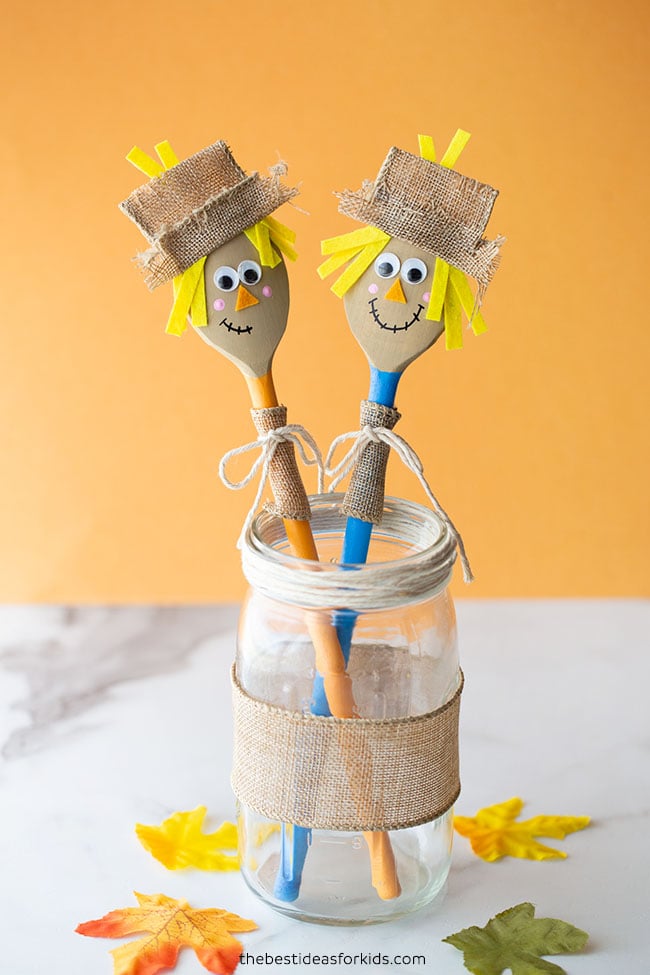 If you'd rather get creative on your own – see our free leaf templates and create your own fall leaf art!
We hope you enjoy all of these fall crafts for kids.
More Fall Ideas
For even more fall activity ideas, see 100+ fall things to do with kids.
If you're looking for Halloween ideas, we have over 50+ Halloween Crafts for Kids.