Make this adorable paper plate scarecrow craft for fall or Halloween! Hang on a door or use them to decorate a bulletin board. You can also turn them into masks by adding a large craft stick to them.
RELATED: Scarecrow Craft
Paper Plate Scarecrow Craft for Kids
Make this easy and fun scarecrow craft for kids! Kids will love making these for a fall activity, and you can even use them to decorate your home or classroom!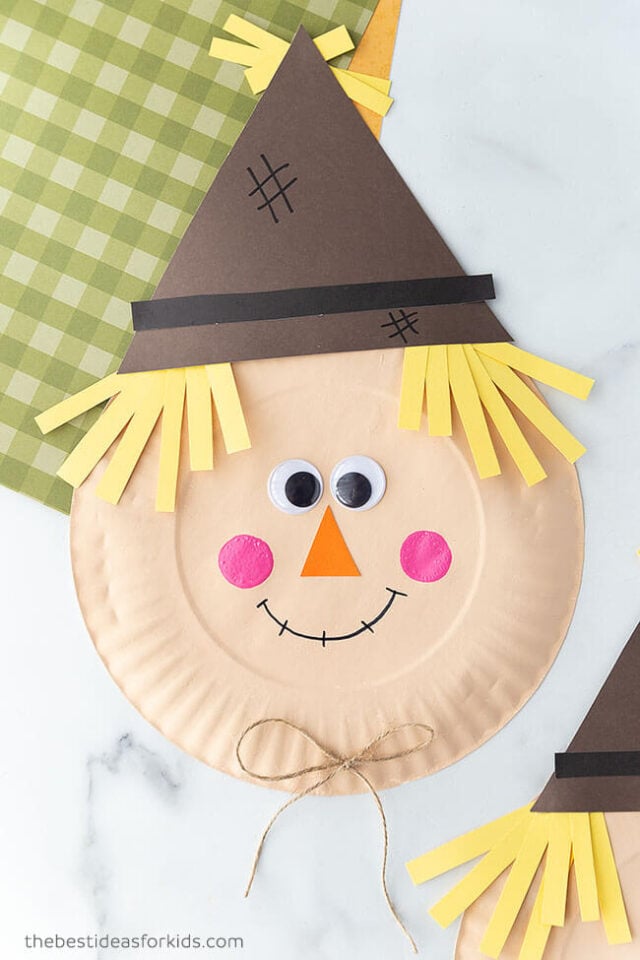 Supplies Needed to Make a Paper Plate Scarecrow
– Cardstock in Brown, Black, Orange & Yellow
– Black Marker
– Twine
If you currently don't have any cardstock on hand, this multi-pack is perfect as it comes in all of the colors you would need to make these scarecrows!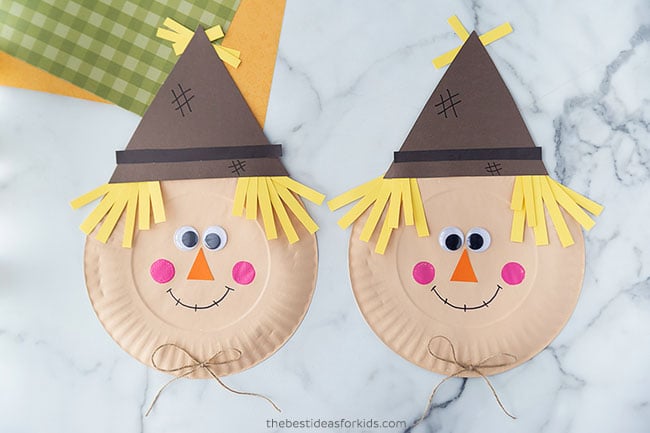 Watch the Video Tutorial Here!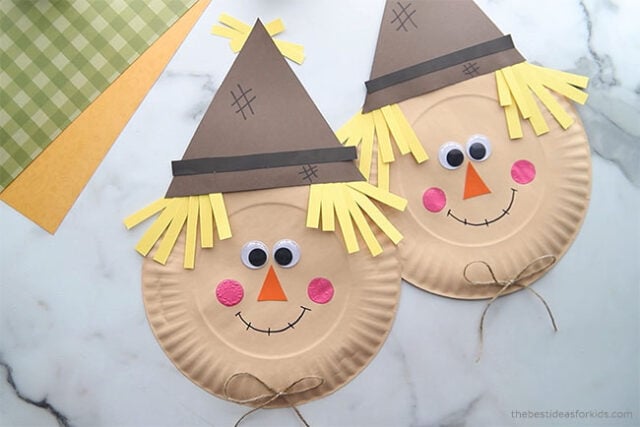 Directions to Make a Paper Plate Scarecrow
1. Paint the paper plates and let them dry. We used a light beige paint color.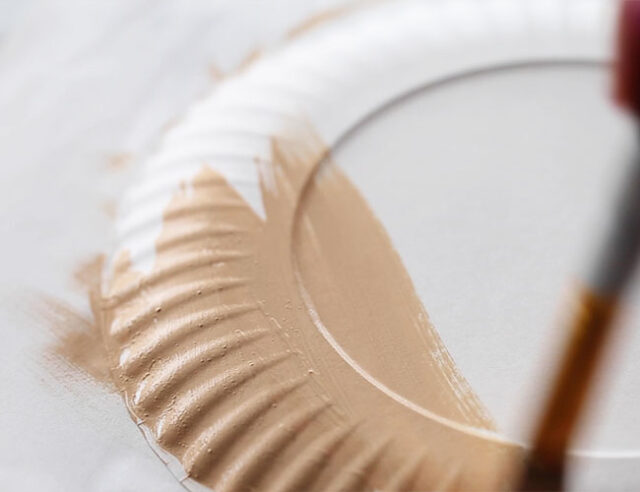 2. Cut out strips of yellow cardstock. If you have any scrap paper, this is a perfect use for it.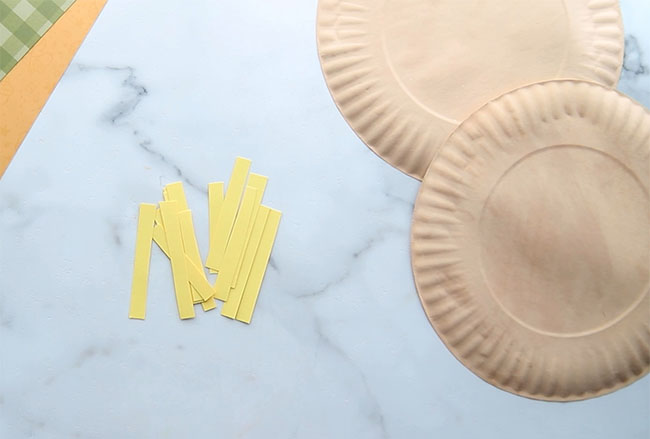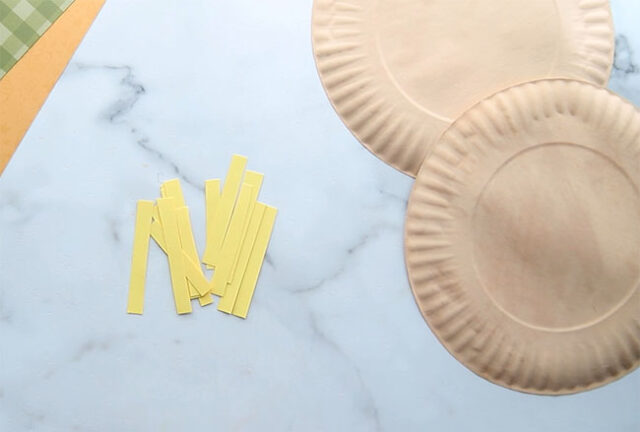 3. Glue the yellow strips to the sides of the paper plate to make the scarecrow's hair.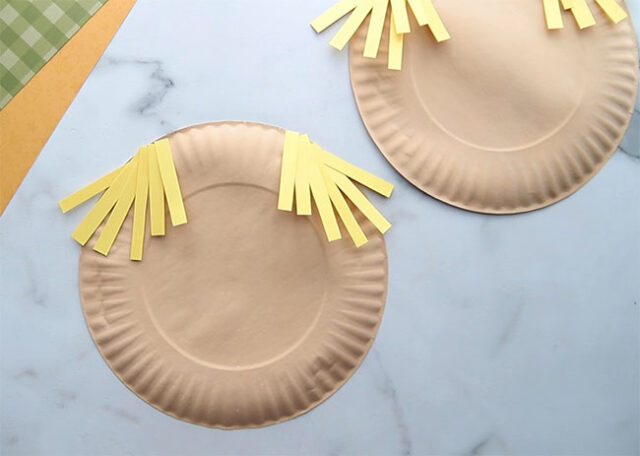 4. Make the scarecrow hat by cutting out a large triangle shape from the brown cardstock. Add a strip of black cardstock to the lower part of the triangle to make the hat's band.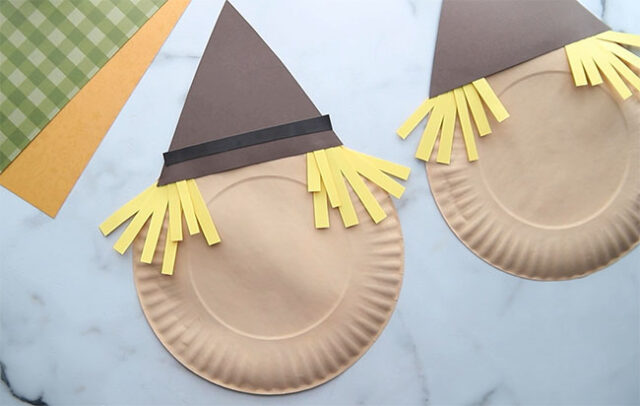 5. Glue a few yellow strips to the top of the hat.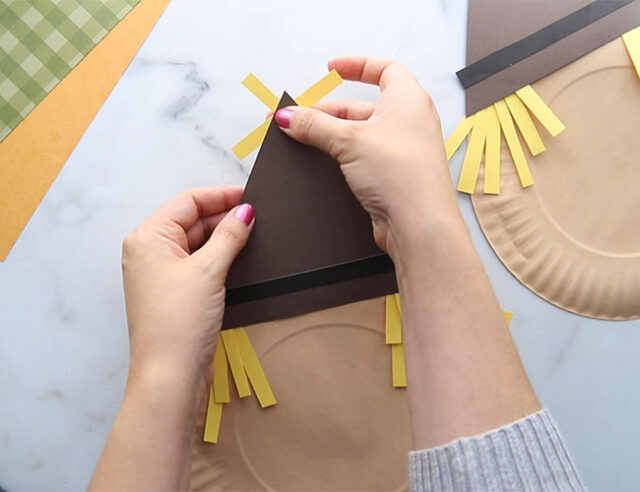 6. Add some line marks with a black marker to the hat.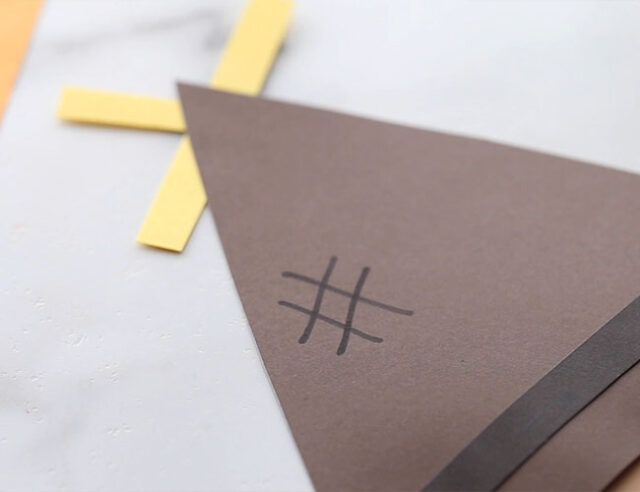 7. Glue on large googly eyes and a triangle-shaped nose from orange cardstock.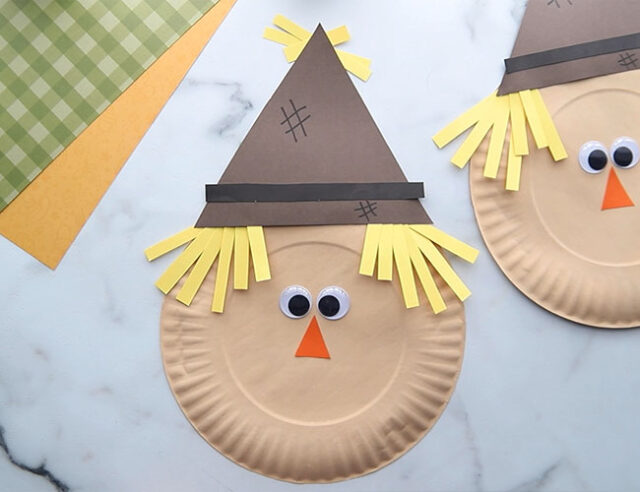 8. Draw on the mouth with a black marker.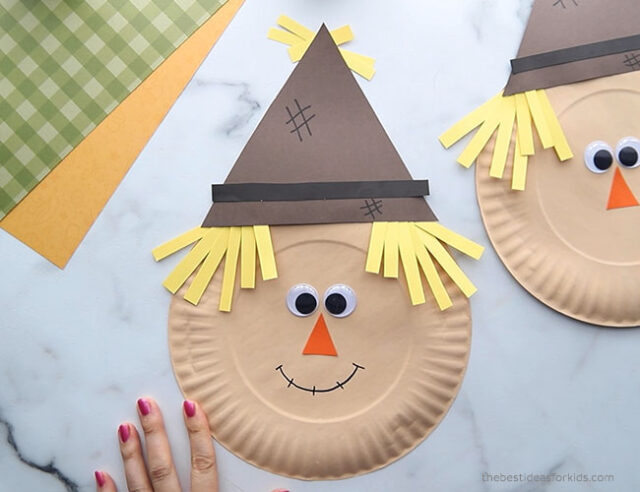 9. Add cheek marks with pink paint using a round sponge brush. You can also dip a small glue stick lid or other small cap into paint and dab onto the paper plate.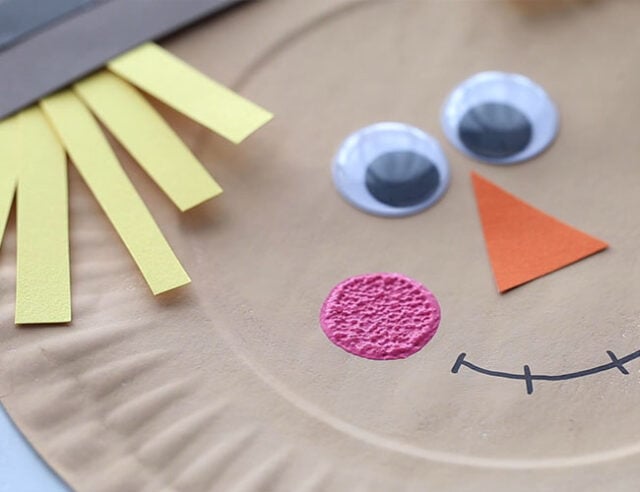 10. Tie a bow with twine and glue to the bottom of the paper plate.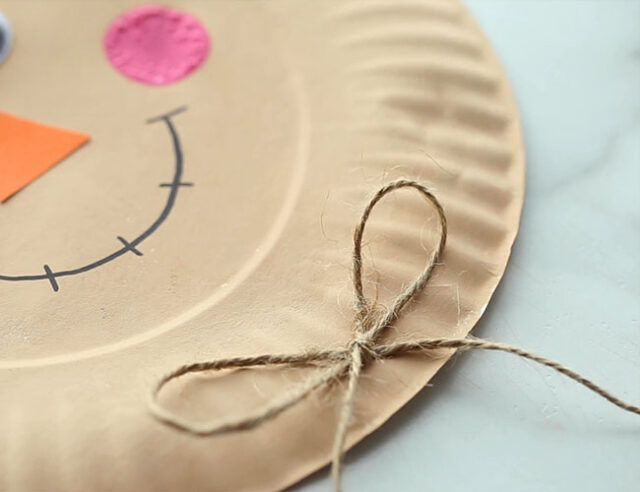 Your scarecrow is now complete! Hang them up to decorate a classroom or your home for fall or Halloween!