This yarn apple garland is so quick and easy to make. The yarn apples are adorable attached to twine to make a garland that can be hung up for fall decoration or given as a gift.
Related:  Apple handprint
DIY Yarn Apple Garland
You can also tie one of these yarn apples onto a teacher gift. Kids of all ages can help make this easy yarn craft. It's the perfect fall craft for kids of all ages.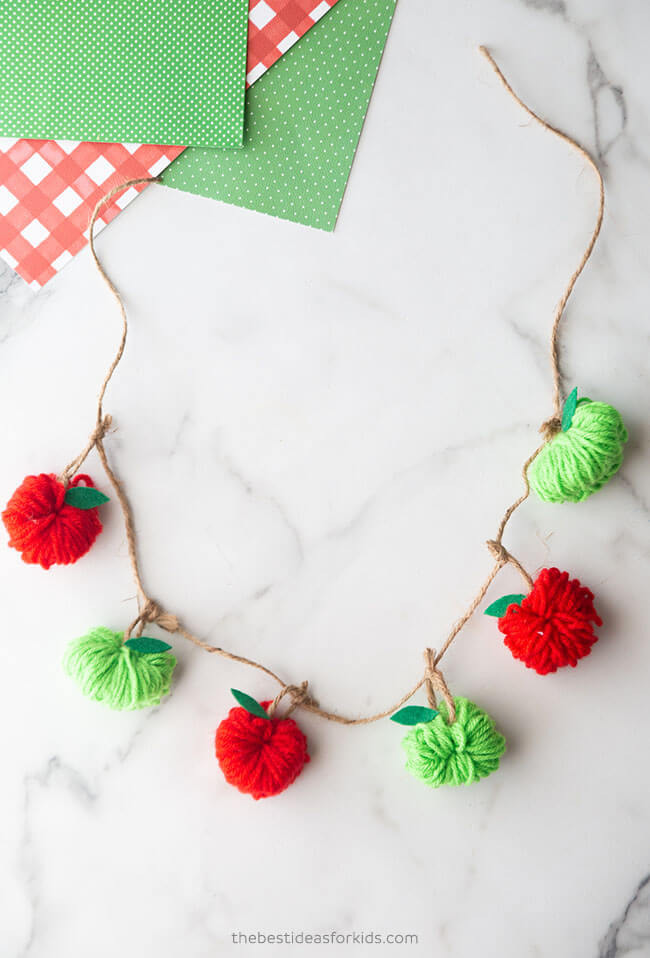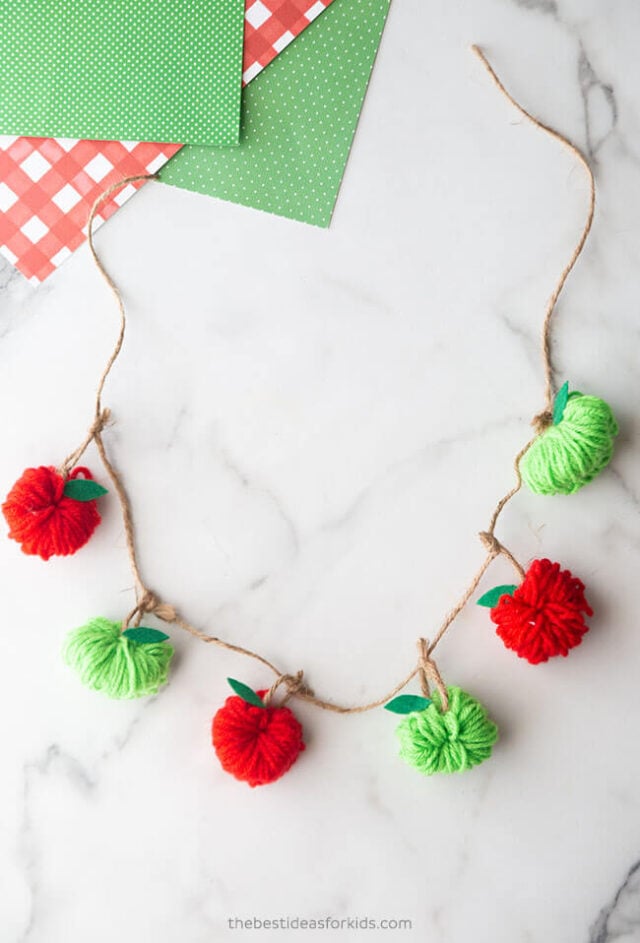 If you've ever made a DIY pom pom, you will know that it's pretty tricky to get the pom poms perfectly round.
These yarn apples are just like making pom poms, but without the cutting! They are perfect for kids to make because there is no trimming or cutting needed.
 Yarn Apple Garland Supplies
For this craft, you will need:
Scissors
Hot Glue (adult assistance required)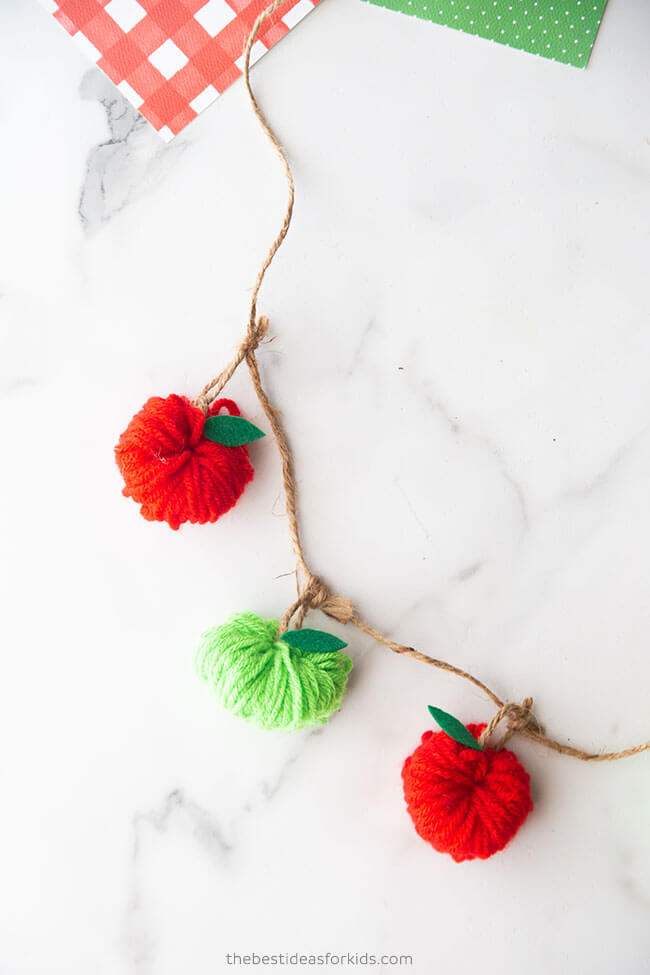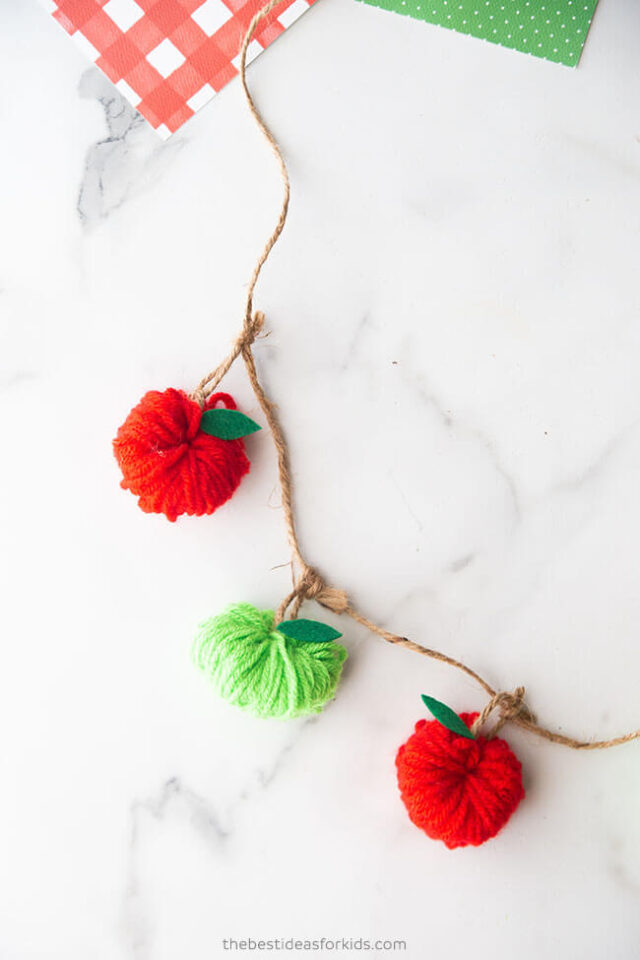 Watch the Video Tutorial Here
How to Make a Yarn Apple Garland
Begin by wrapping some yarn around two fingers.
Keep wrapping the yarn around your fingers, about 100 times. It sounds like a lot but it only takes a minute!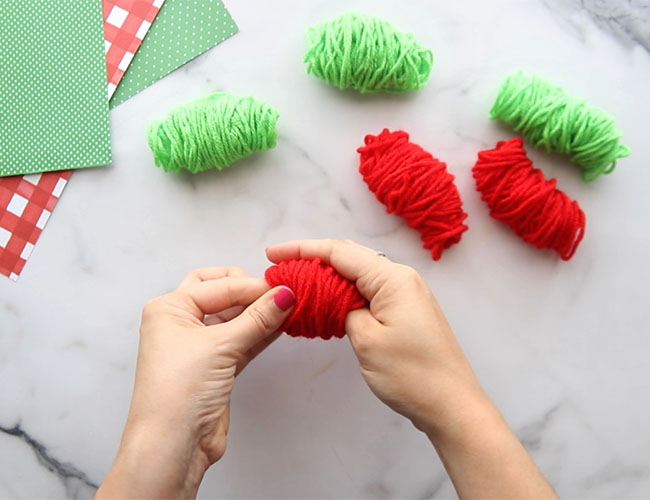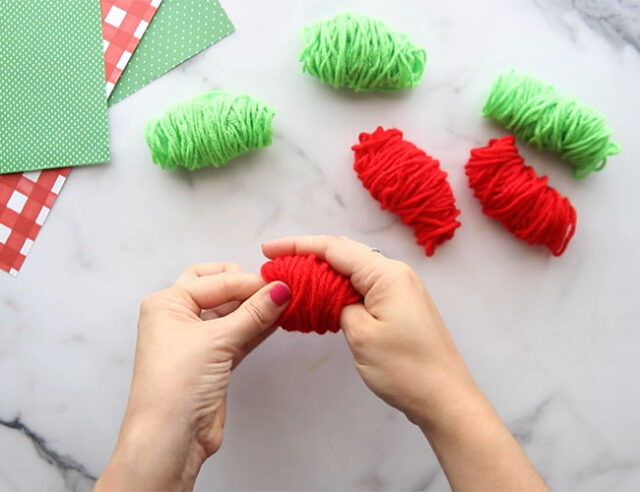 Carefully slip the looped yarn off your fingers and trim off the yarn end.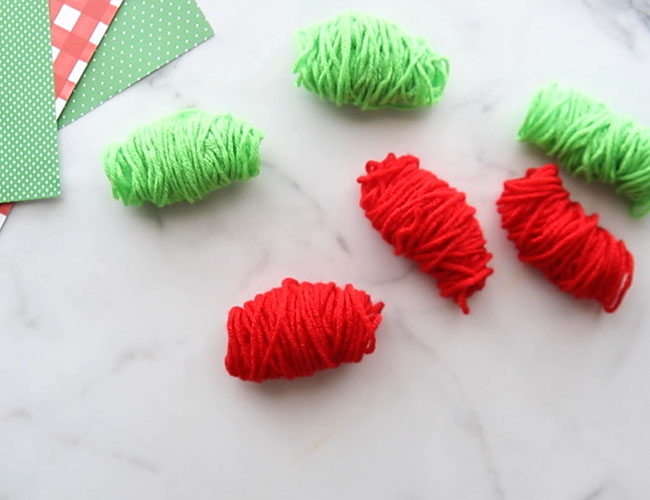 Tie a piece of twine (about 3 inches) around the center of the looped yarn.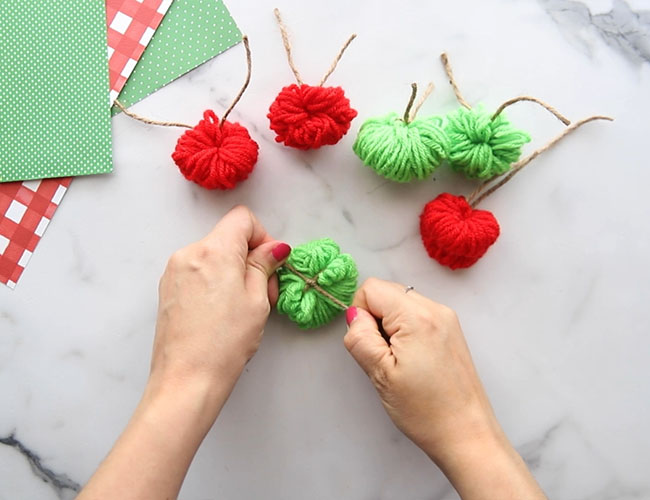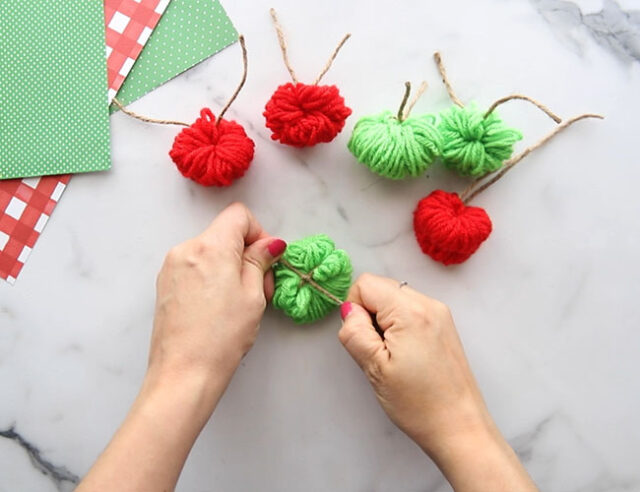 Fluff out the yarn to make it a round apple shape.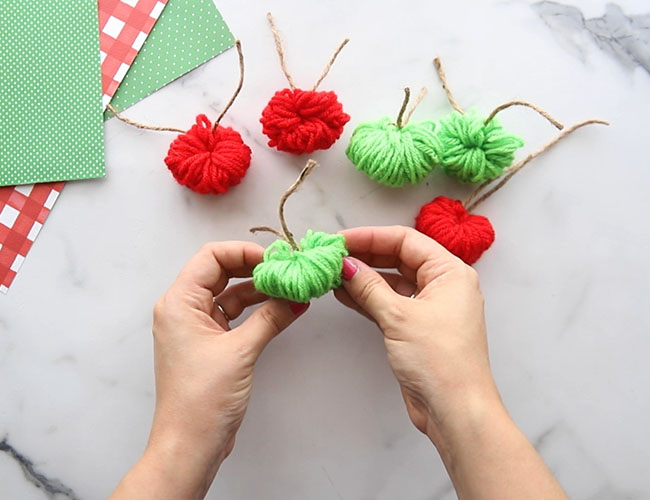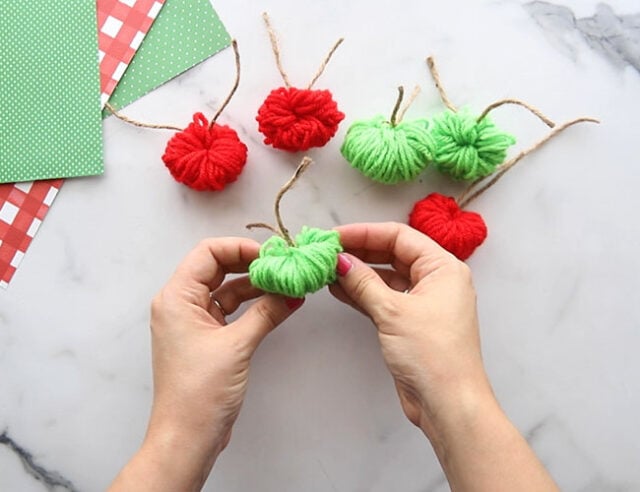 Next, cut some small leaves out of green felt.
Glue a leaf to the top of the apple with some hot glue (adult supervision required).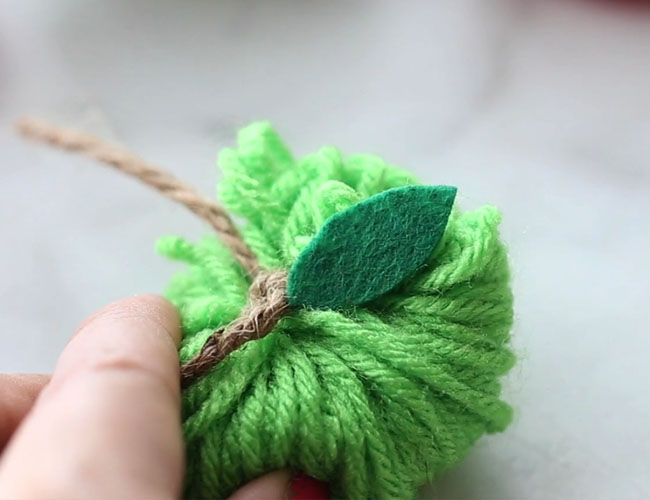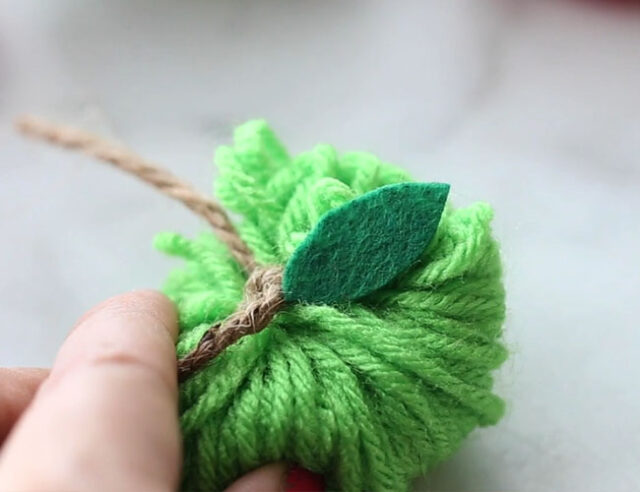 Cut out a long piece of twine for your garland. Make it as long as you'd like.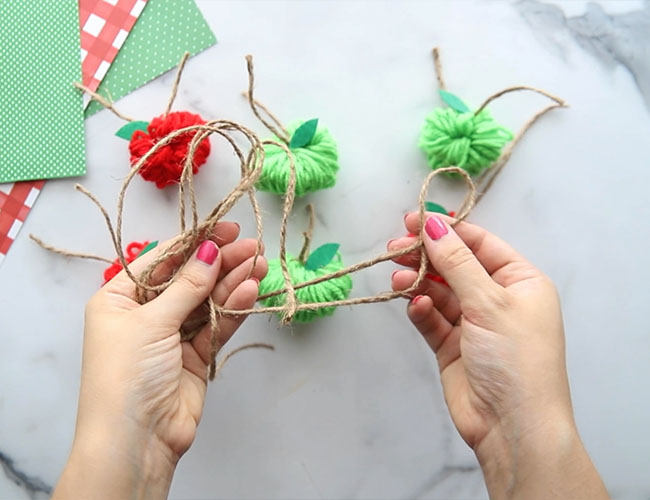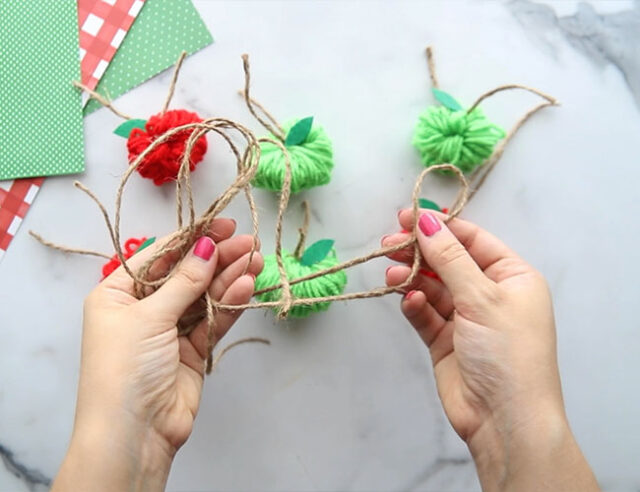 Tie the apples onto the piece of twine.
Trim off any excess twine.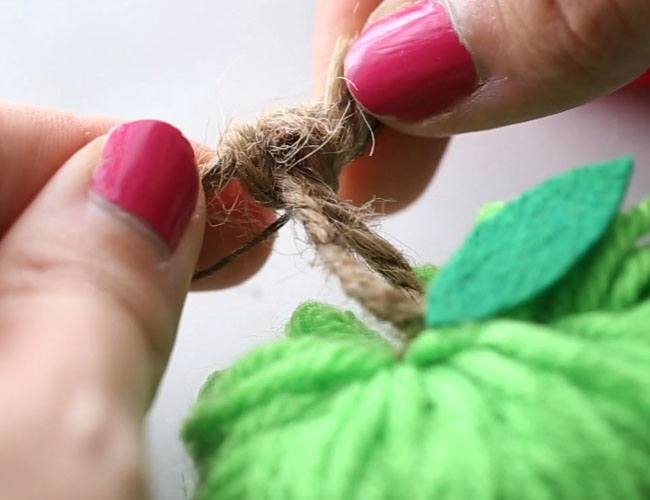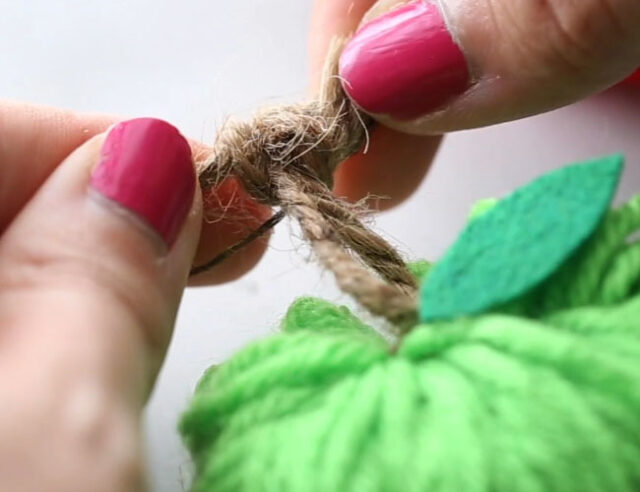 Keep adding the apples to the twine. You can use a measuring tape to evenly space them out.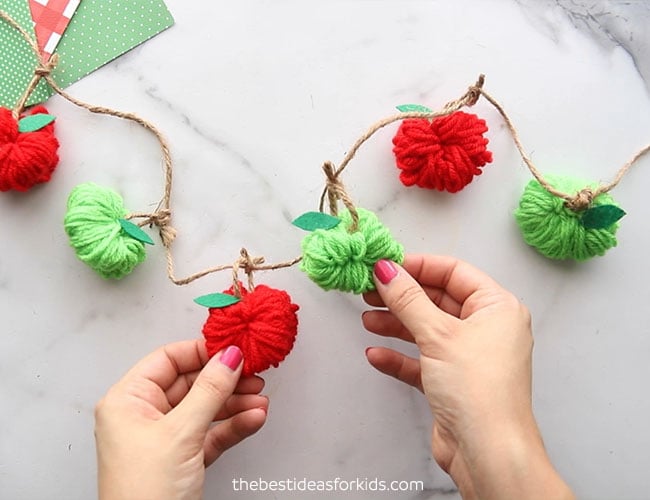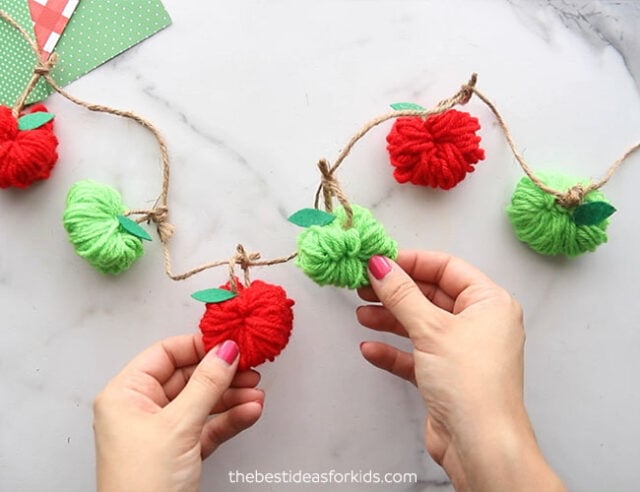 Once you have added all of your apples, you are ready to hang your adorable fall garland!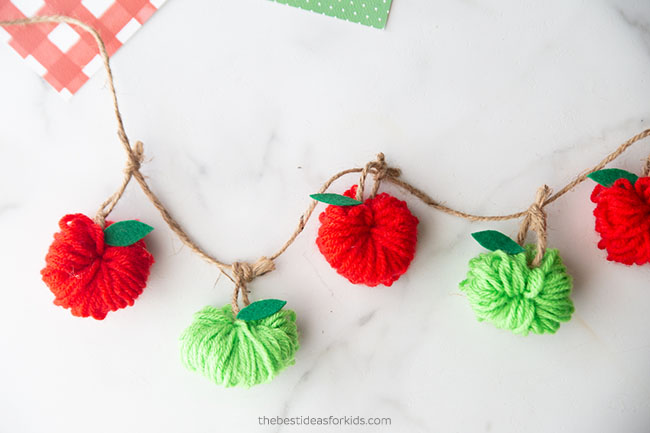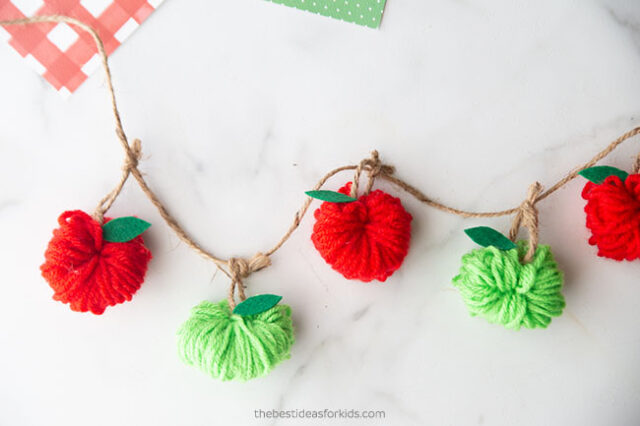 Attach some to a gift bag or tie around a cute mug and give it to the teacher on the first day of school!
You can even make the garland all one color – or change up the colors and make it orange for pumpkins!