Fall is the perfect time to do crafts with leaves and nature. This leaf clay dish is one for the older kids to make. It would make a beautiful gift they can personalize for a birthday or Christmas. It's a gorgeous piece that can be used as a ring dish or simply to hold items like keys and coins.
And if you love crafts with nature, be sure to see our post on painting with pinecones and how to make leaf potato stamps.

Supplies Needed to Make a Leaf Clay Dish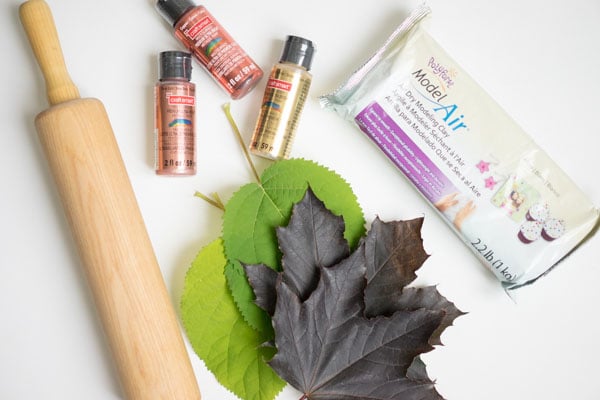 Leaves – we used the leaves from a hydrangea plant, preferably one similar as a maple leaf does not fold up as nicely to form a dish
Sealer – mod podge gloss
Knife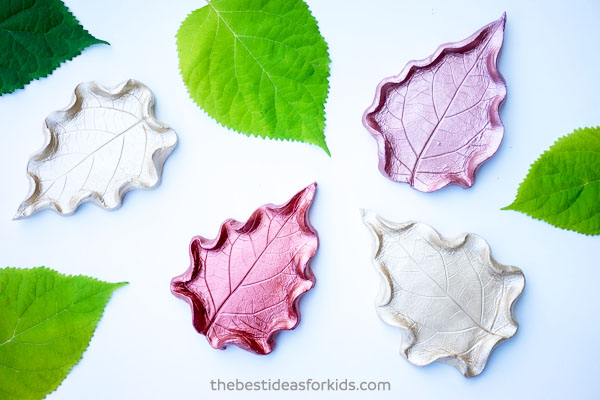 Aren't these clay dishes just so pretty? We are seriously in love with not only the final look, but the paint colors! We made these leaf dishes a bit more glam than kids would probably want to make, but older kids may also love these colors for a ring dish in their rooms. However, feel free to choose any color! These would also look great in a bright red, orange or yellow too for Fall.
How to Make a DIY Clay Dish
1. First gather your leaves. We used hydrangea leaves which is recommended for their shape. We did try a maple leaf and due to the shape of the leaf, it did not roll up well (feel free to try different leaf shapes as it is easy to roll out and start over if you do not like the way it looks).
2. Cut out a piece of your air dry clay. Roll it out and then stamp your leaf onto it. Press firmly and make sure to press on all parts of the leaf to get a complete imprint.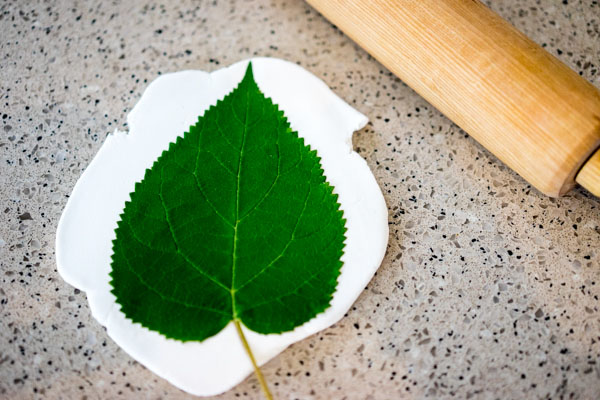 3. Take off your leaf and cut around the outline of the leaf with a knife (have adults do this part).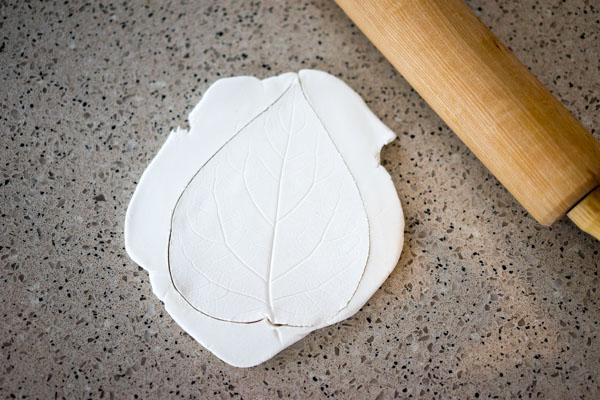 4. Now remove the excess air dry clay from around your imprint.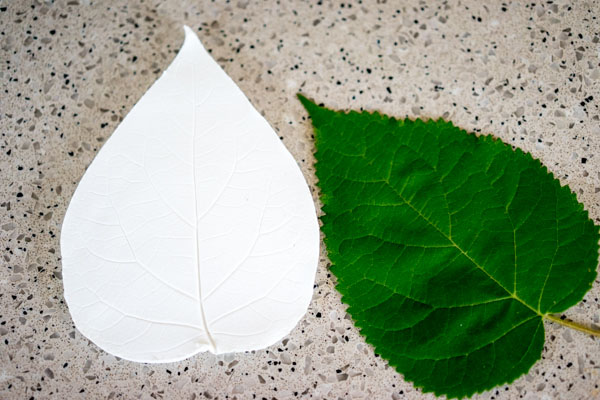 5. Gently start to roll up sections of your clay. There is no specific pattern required, just leave a bit of space in between the rolls. Leave the tip of the leaf intact and the bottom also not rolled. If any portions of the clay are not smooth, dip a sponge in a bit of water and use it to smooth out portions of the clay.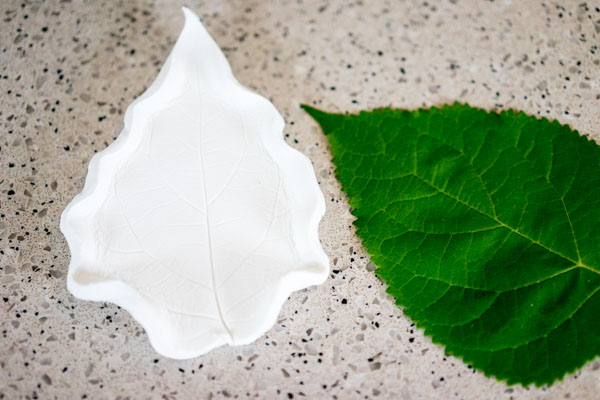 6.  Allow the clay to dry and harden. After 24 hours check if the top of the clay is hardened. If it is, flip it over to allow the bottom to air dry. If not, let it dry for another 24 hours and then flip it the next day.
7. Once your clay dishes are dry and hardened, you can now paint them! We did 2 coats but if you really want to ensure coverage for gold, it may require 3 coats. Darker colors would be fine with 2 coats, while lighter colors like gold and yellow may need 3.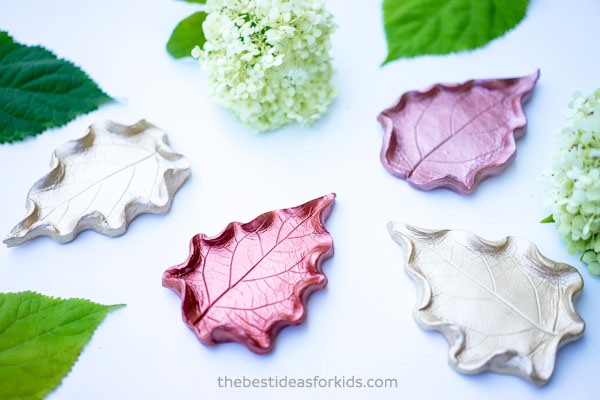 8. Seal them with mod podge gloss or a more heavy duty sealer if desired.
Note: if you would like to use these leaf clay dishes as soap dishes, you will need a heavy duty waterproof sealer.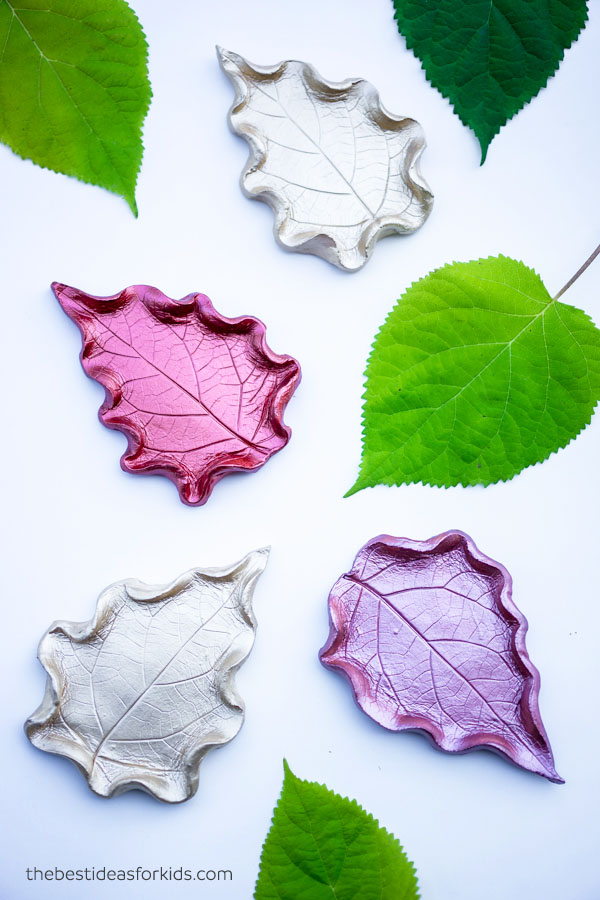 Now you can enjoy these beautiful keepsakes for years to come!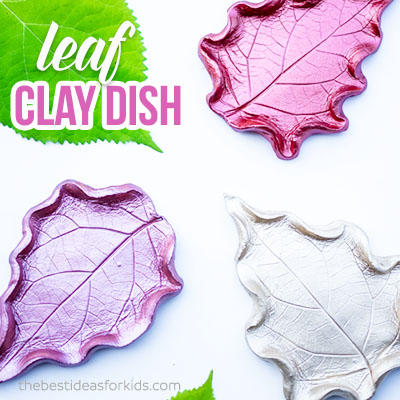 For more fun fall crafts, check out our fall potato stamping quick and easy tutorial for making potato stamps!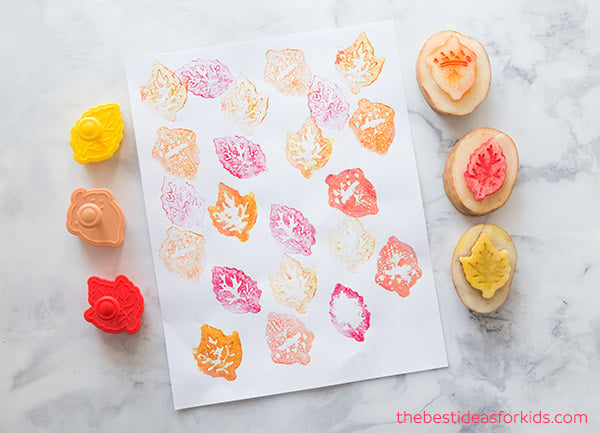 And if you love homemade playdough, you'll love these Fall scented homemade playdoughs!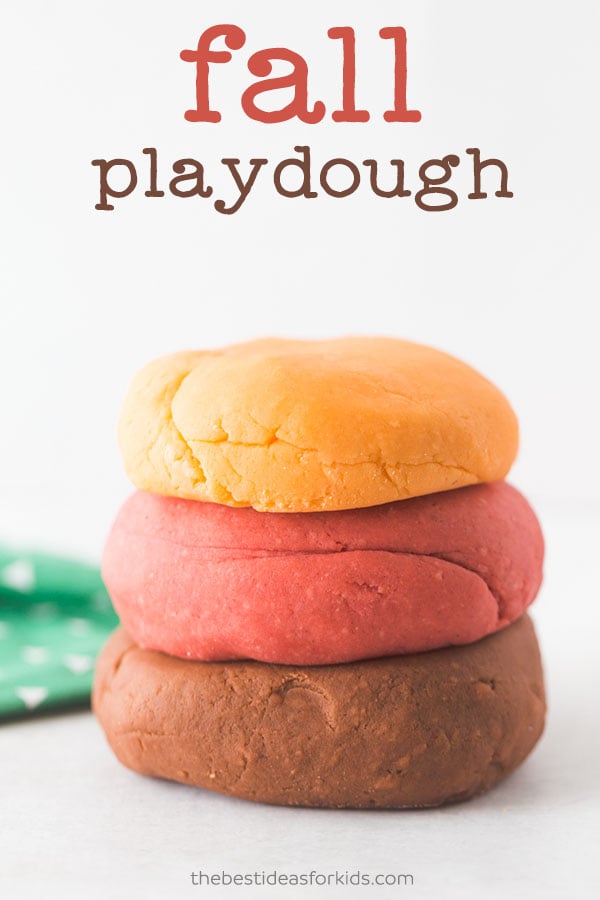 Let's get social! Follow The Best Ideas for Kids on Facebook, Pinterest or Instagram
This post may contain affiliate links, read our Disclosure Policy for more information.
All activities should be supervised by an adult. Please read our Site Terms for more information.