Save all of your scrap paper because you can reuse it for this simple project! See how to make this colorful paper hedgehog craft! This is a cute craft for fall or simply to make on a rainy day.
RELATED: Fall Crafts for Kids
Paper Hedgehog Craft
Save your scrap paper from all your craft projects because you can use the little paper pieces to build this adorable hedgehog! Glue the pieces down or create folded pieces for a more 3-D effect.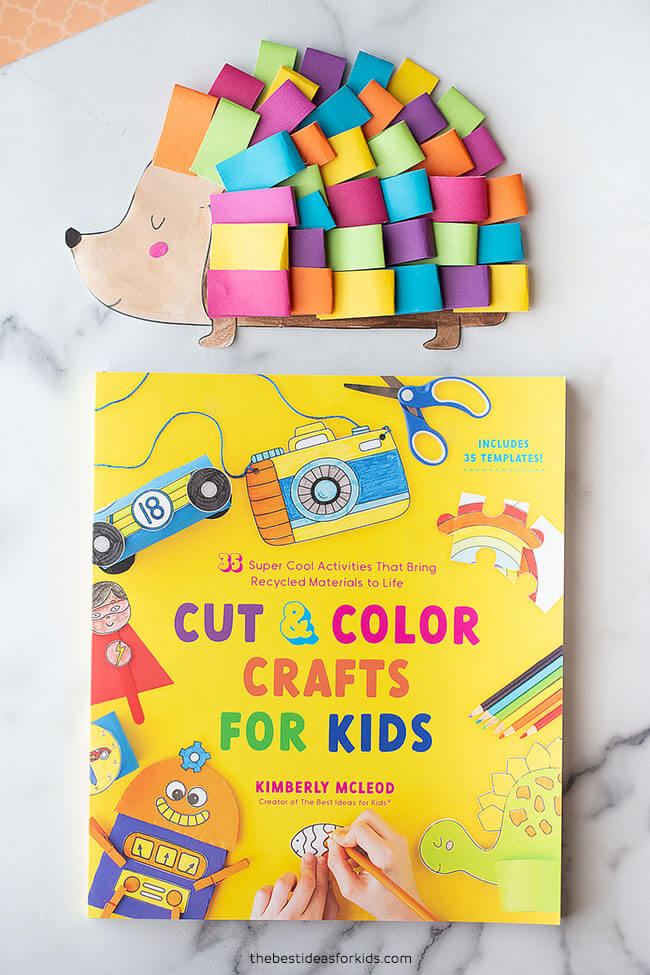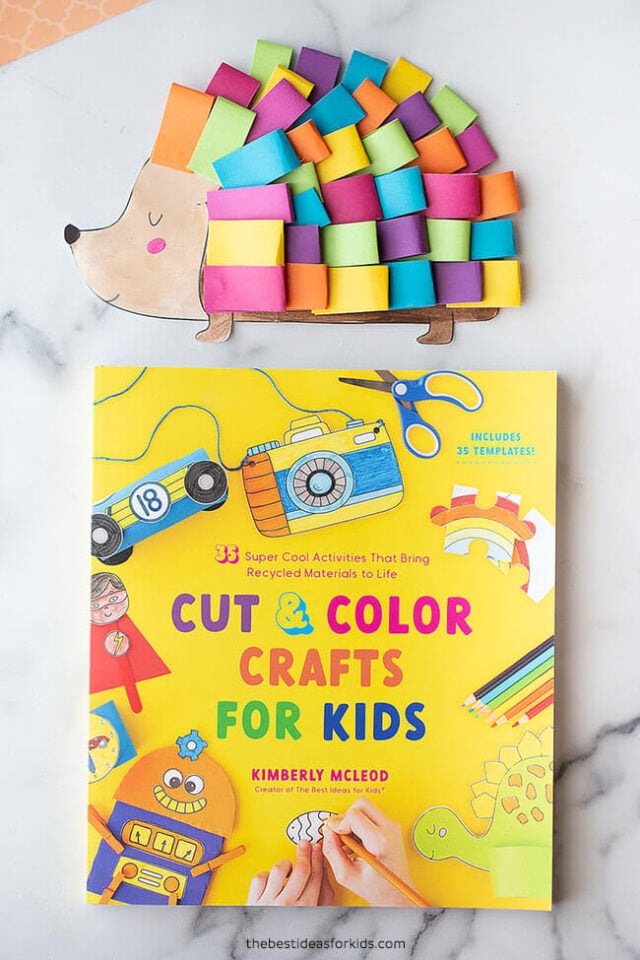 My book – Cut & Color Crafts for Kids: 35 Super Cool Activities That Bring Recycled Materials to Life is bursting with easy crafts and activities like this one. You get all of the templates in the back of the book. You just need to cut, color and create with everyday objects that you have at home!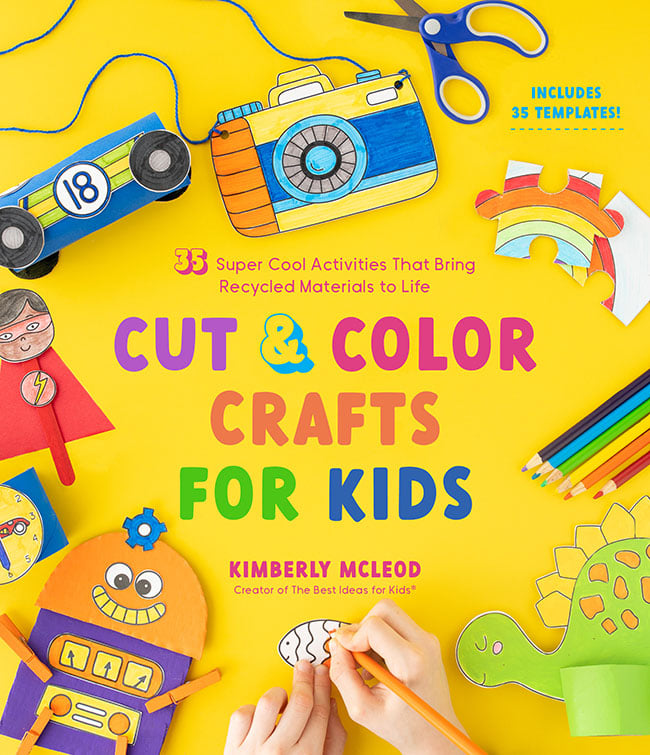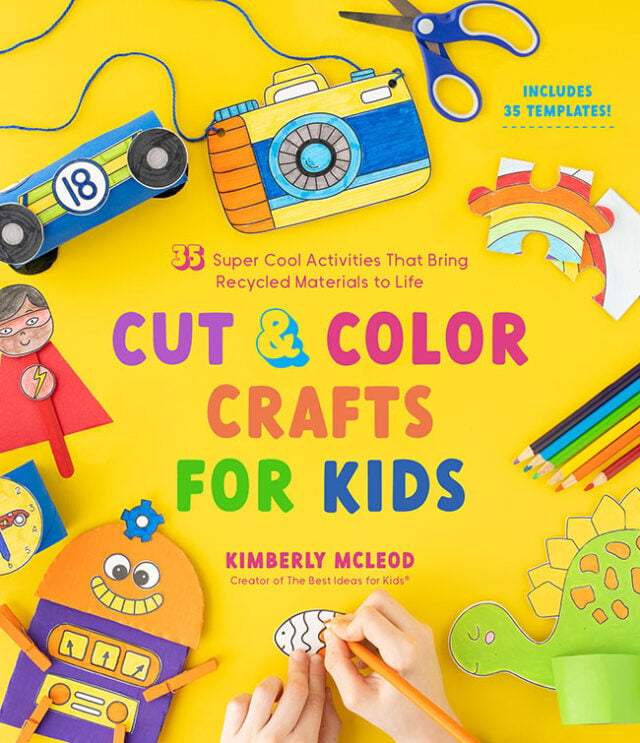 Supplies to Make a Paper Hedgehog
– Hedgehog cut-out (from the book Cut & Color Crafts for Kids)

– Scissors

– Coloring supplies, such as markers, paints, colored pencils or crayons

– Optional: thin cardboard (from a cereal box or snack box)

– Glue stick

– Scrap paper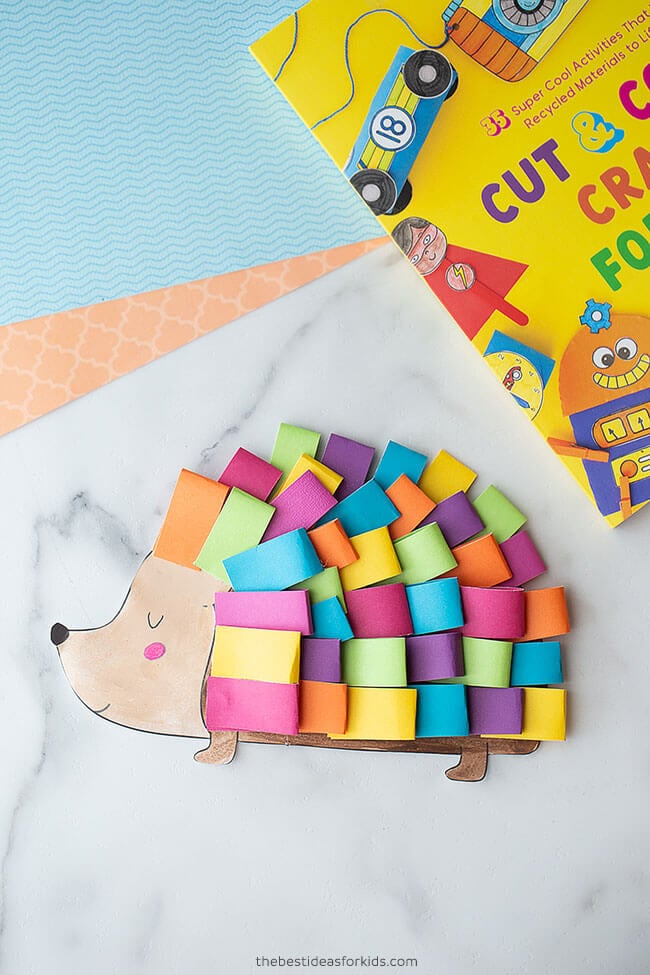 Watch the Video Tutorial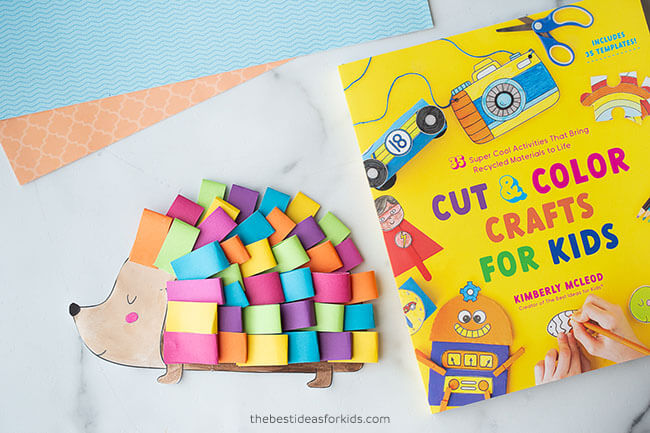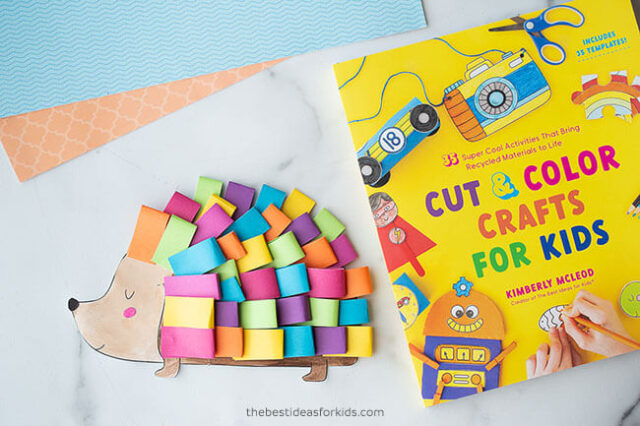 Steps to Make a Paper Hedgehog
1. Cut out and color the hedgehog cut-out from Cut & Color Crafts for Kids. This sample project was painted.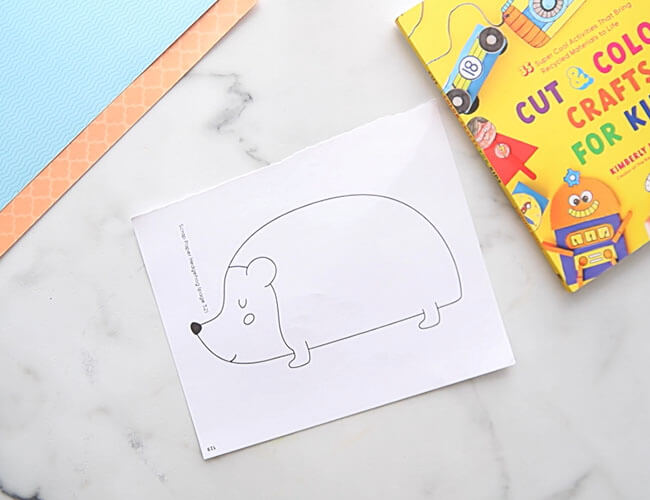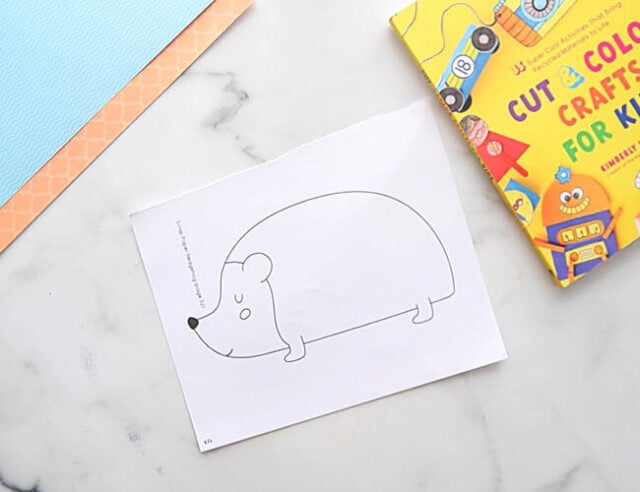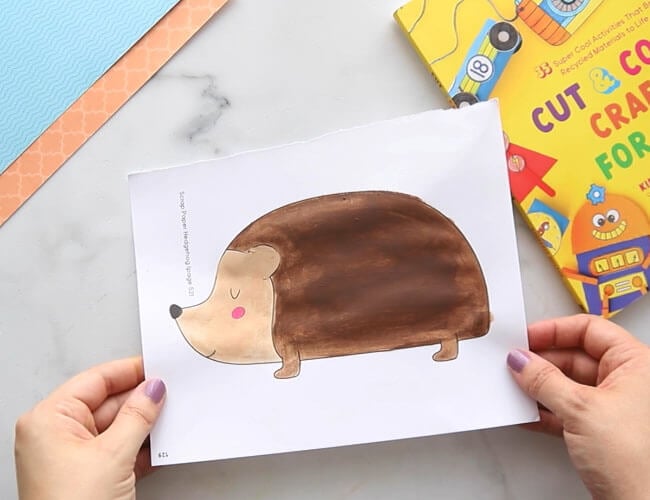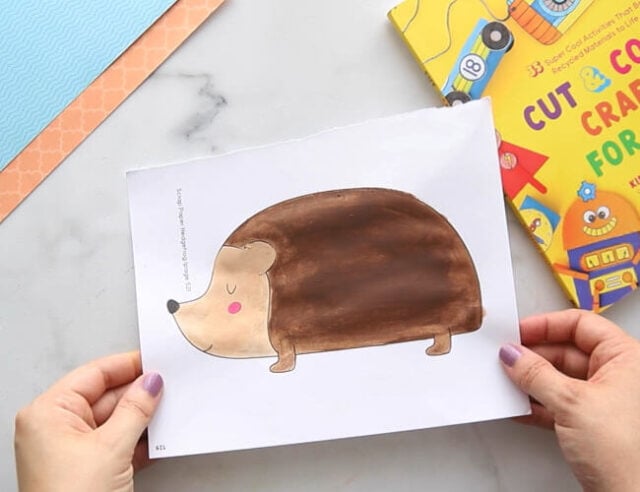 2. Optional: Glue the hedgehog to thin cardboard and cut it out. This is to make it a bit more sturdy.
3. Cut the scrap paper into approximately the same size strips.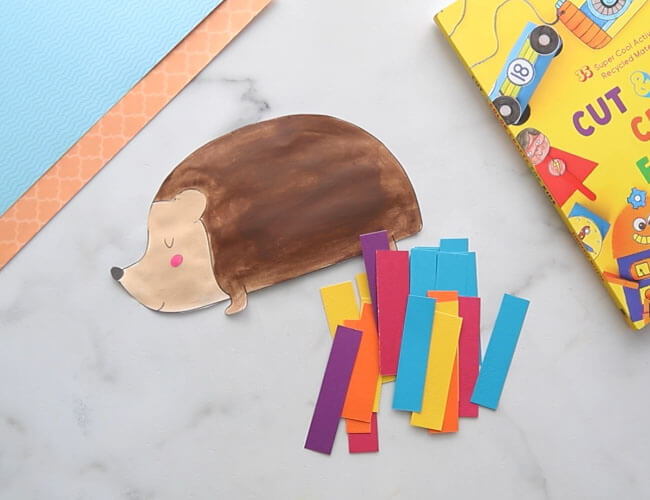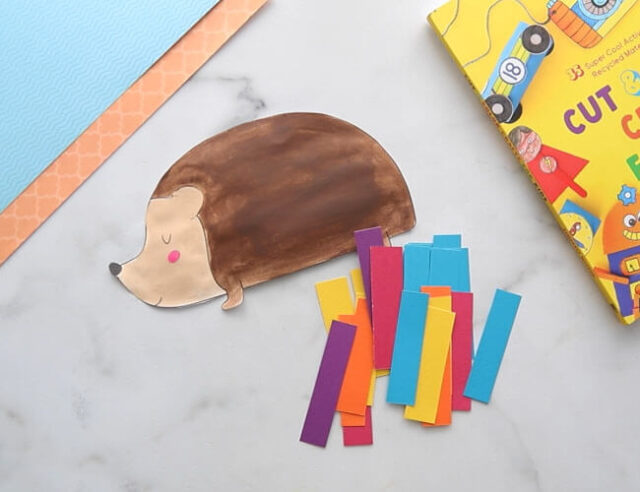 4. Fold over each strip and glue the ends together.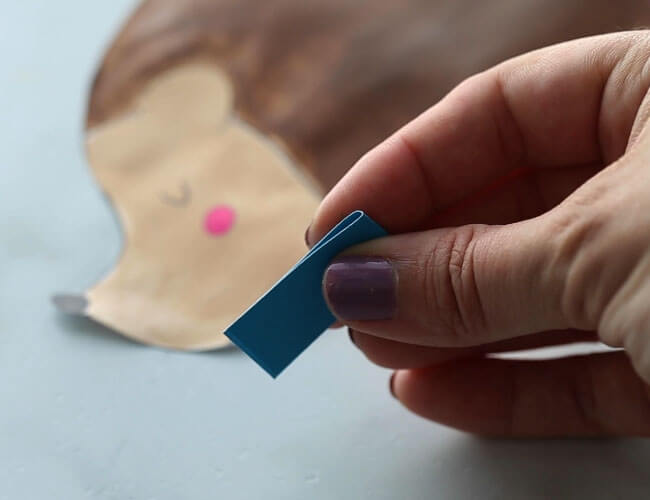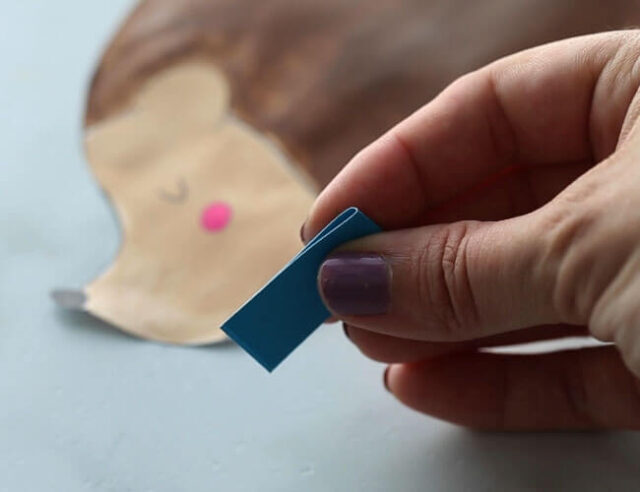 5. Glue these folded pieces to the hedgehog.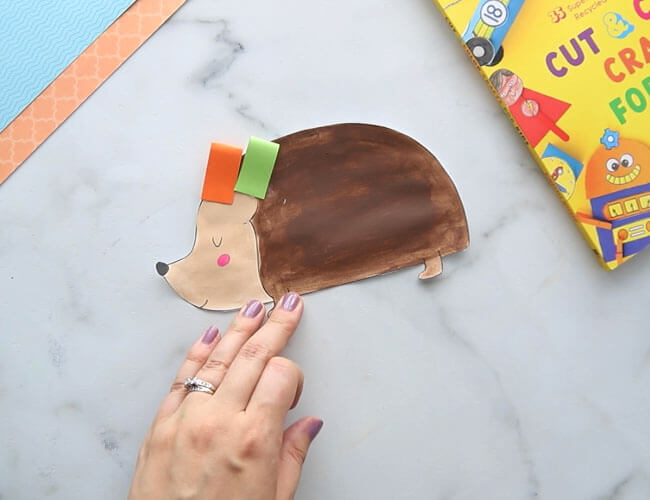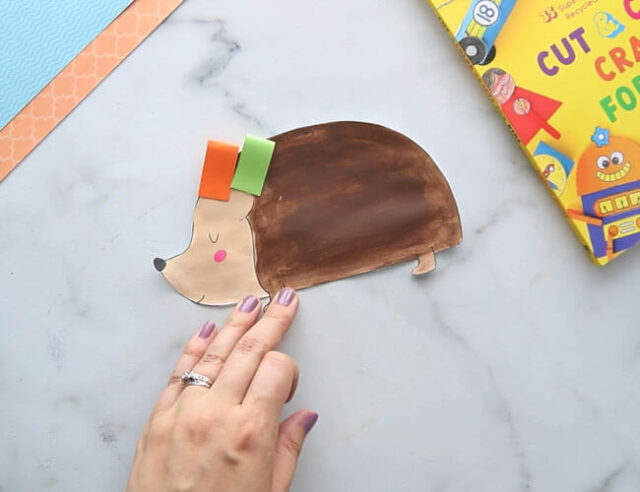 6. Fold and glue until your hedgehog body is filled.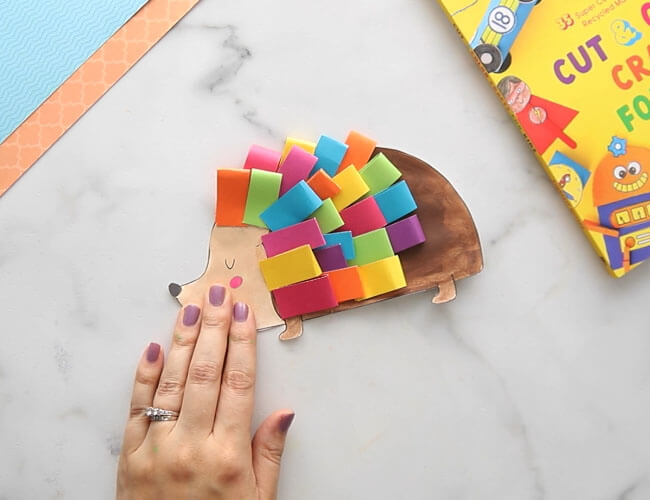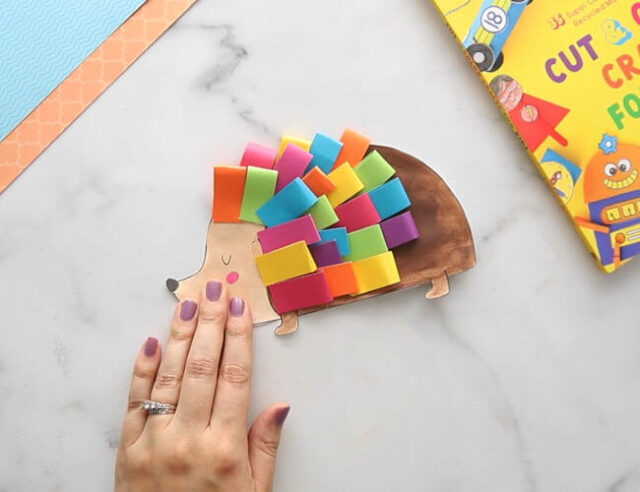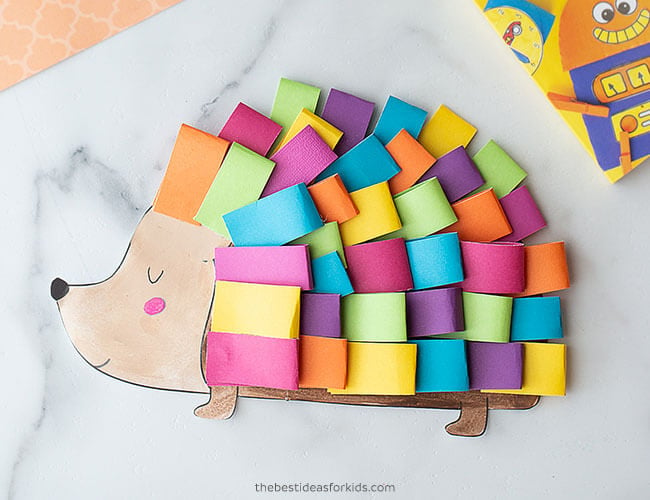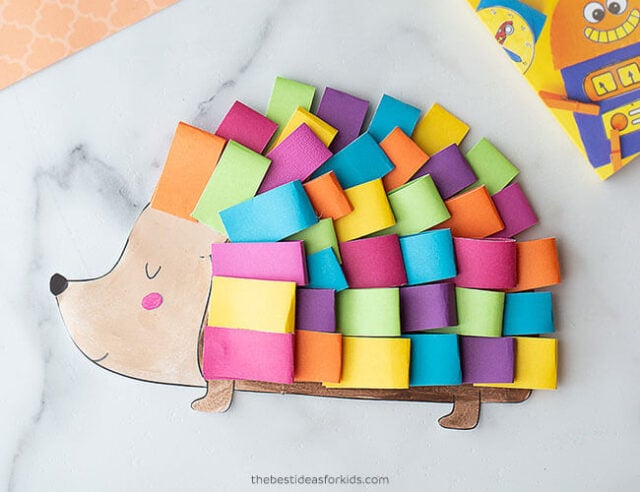 For more recycled craft ideas for kids – see both of my recycled craft for kids books!