Make this cute apple handprint card for someone this fall or back to school season! This would make the cutest teacher card. You can even just make this for someone to let them know you care about them!
RELATED: Strawberry Handprint
Apple Handprint Craft
This easy apple handprint craft only requires a few supplies. Follow the instructions below to turn it into a card and add a cute saying inside!
Here are some cute apple-themed sayings you can use:
You're awesome to the core!
You're the apple of my eye
I couldn't have picked a better teacher!
You can also make this same craft using paint. Paint a hand with red, yellow or green paint and then stamp onto white paper and cut it out. Then follow the same steps.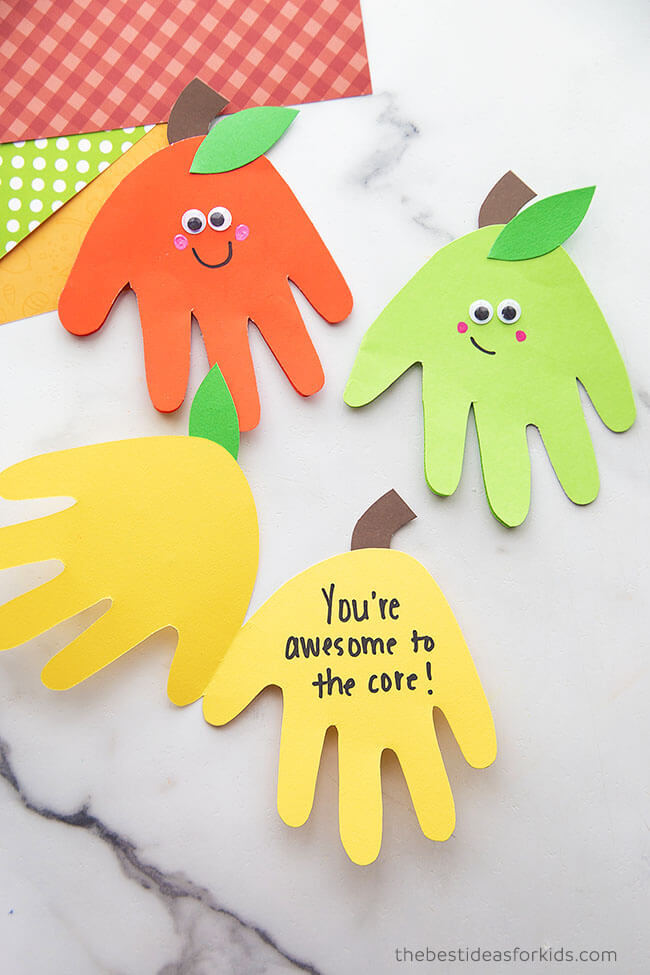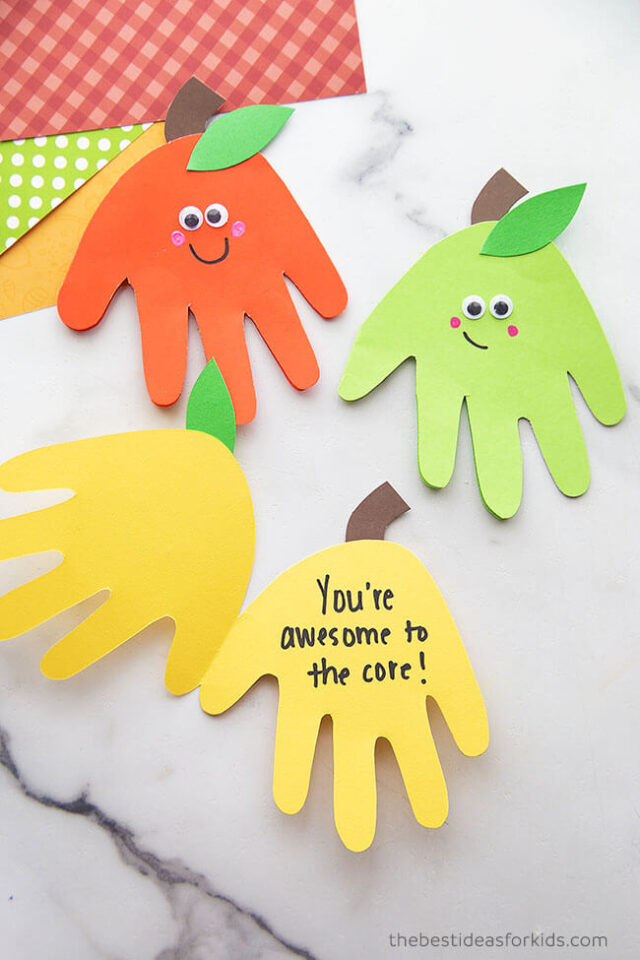 Supplies Needed to Make a Handprint Apple
– Colored cardstock – we used red, yellow and green for the apple. Then you'll need green and brown for the stem and leaf.
– Pink paint
– Glue – Regular washable white glue or a glue stick is great for this project.
– Black Marker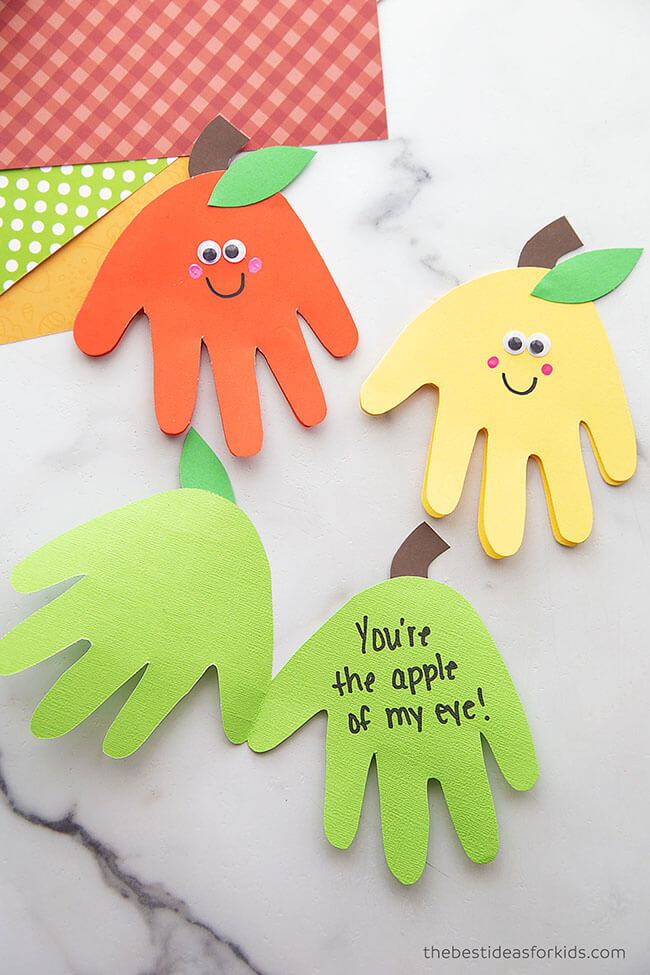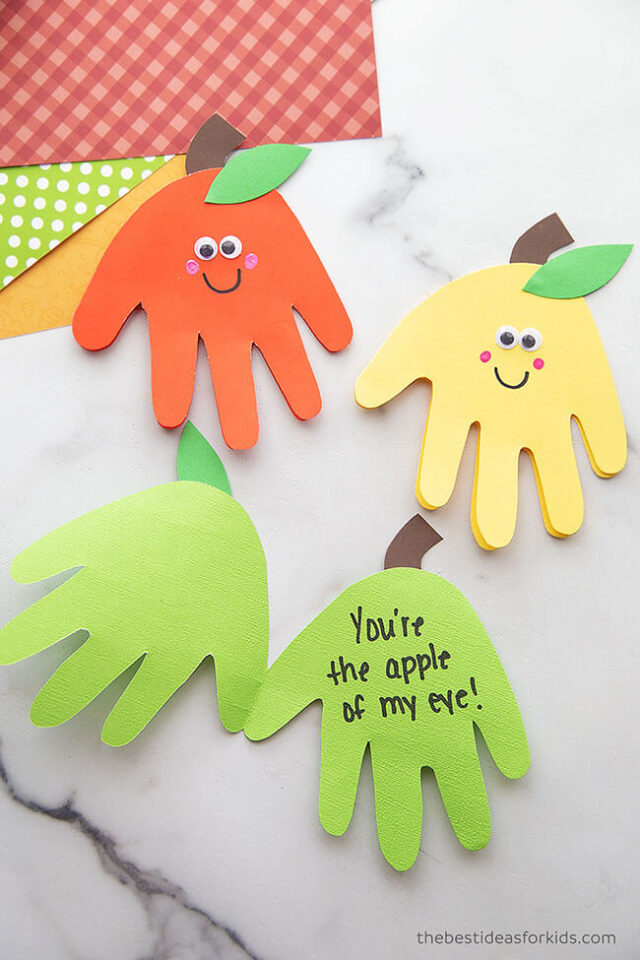 Watch the Video Tutorial Here!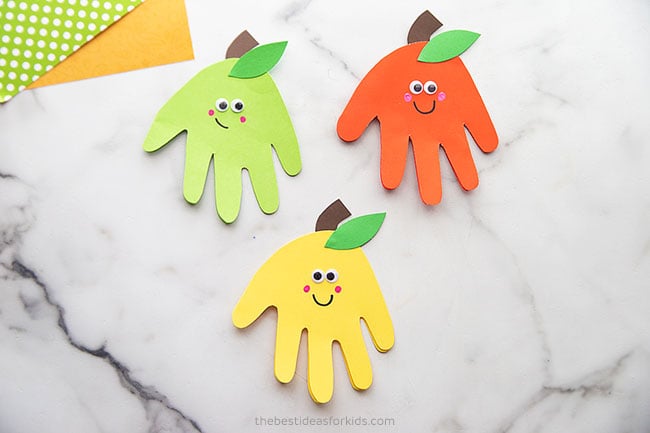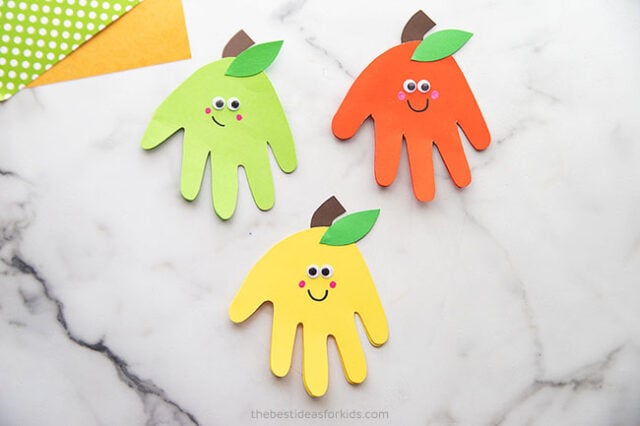 How to Make an Apple Handprint Card
1. Start by folding over a piece of red, yellow or green cardstock.
Trace the handprint so that the thumb is along the folded part. Cut it out.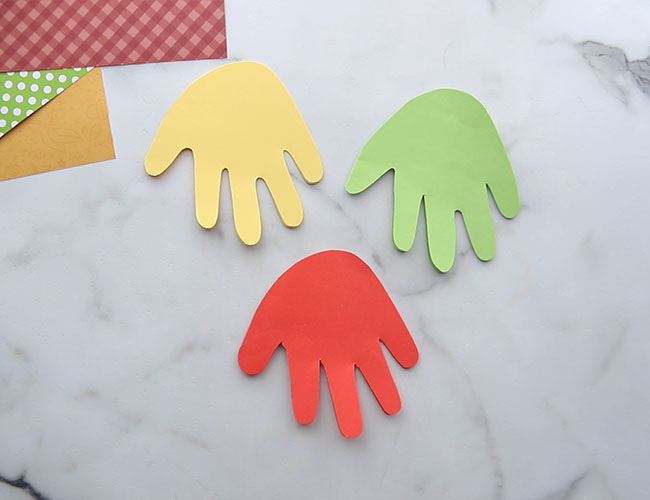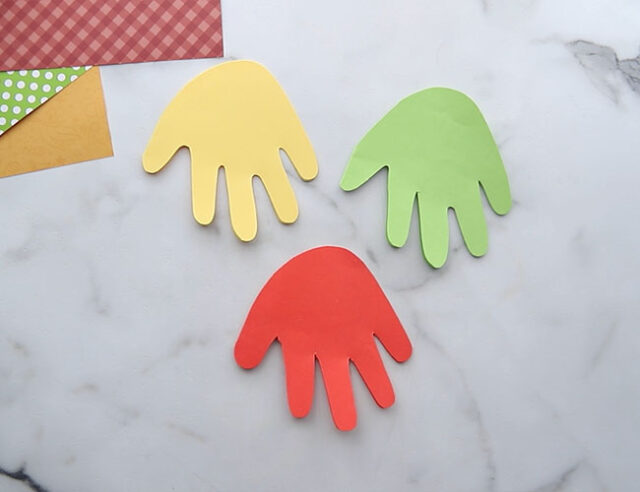 It should now open up like a card: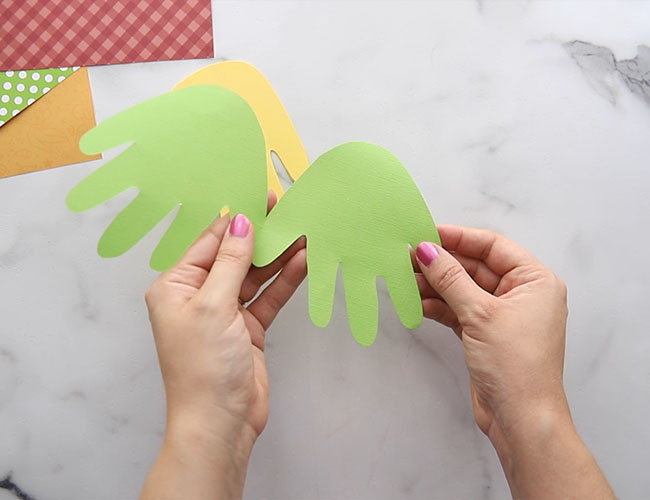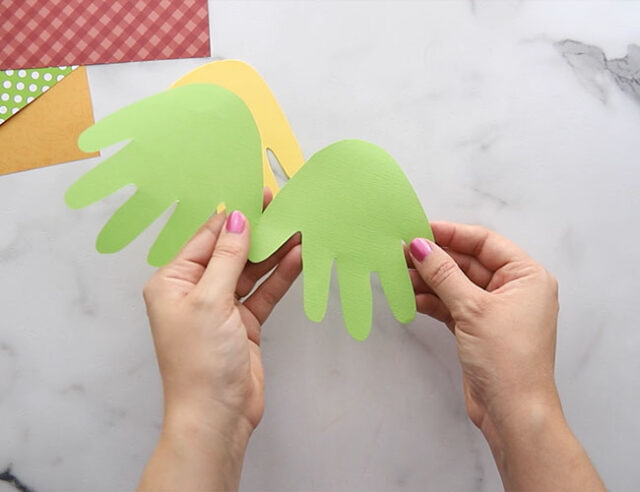 2. Cut out a stem from brown cardstock.
Glue the stem to the back of the apple handprint.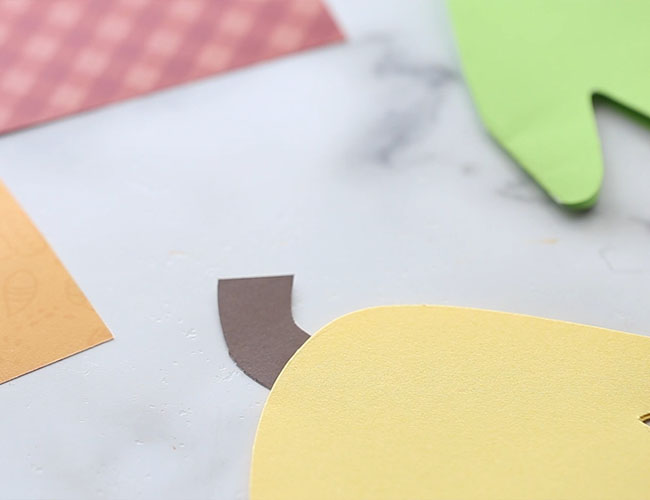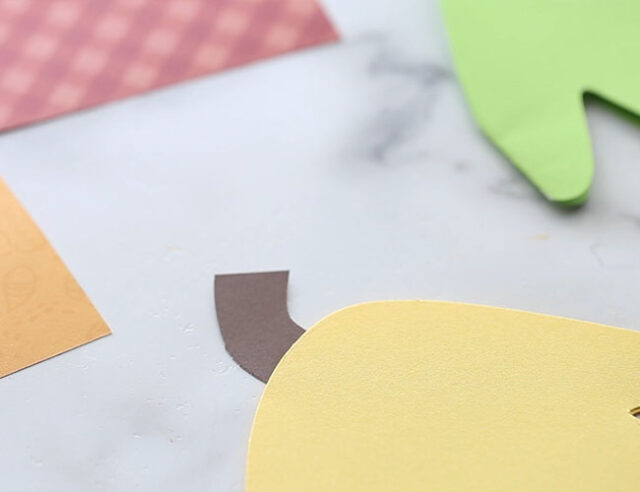 3. Cut out a leaf from green cardstock.
Glue the leaf to the top of the apple handprint.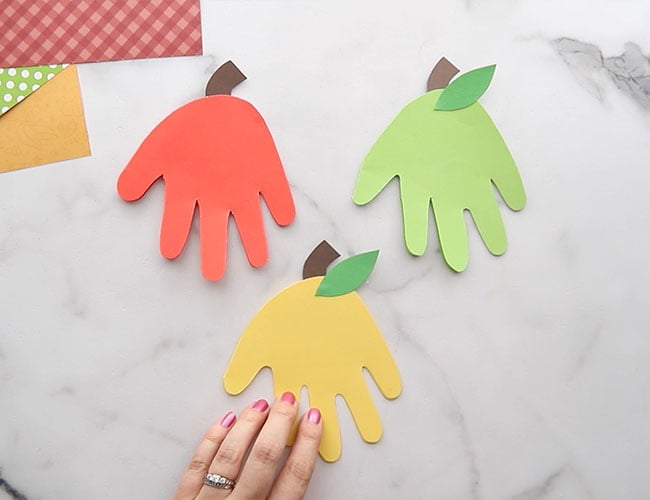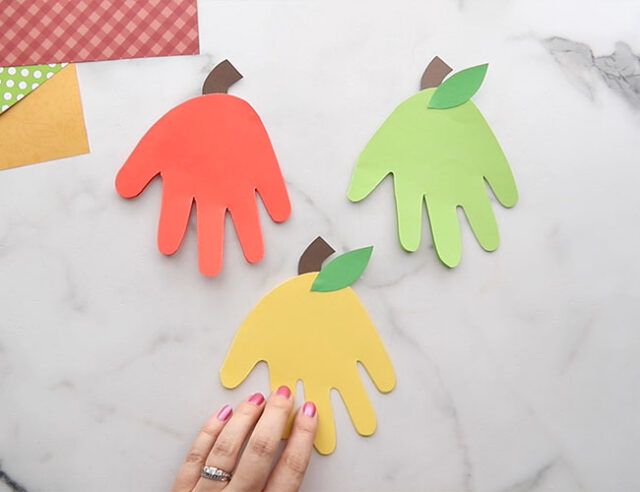 4. Glue on 2 googly eyes.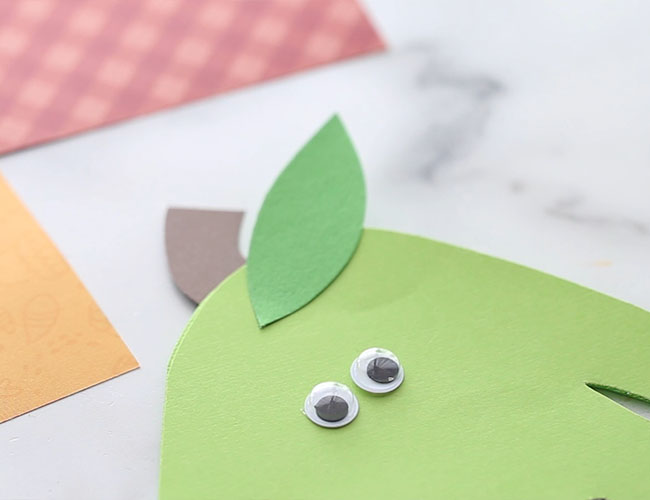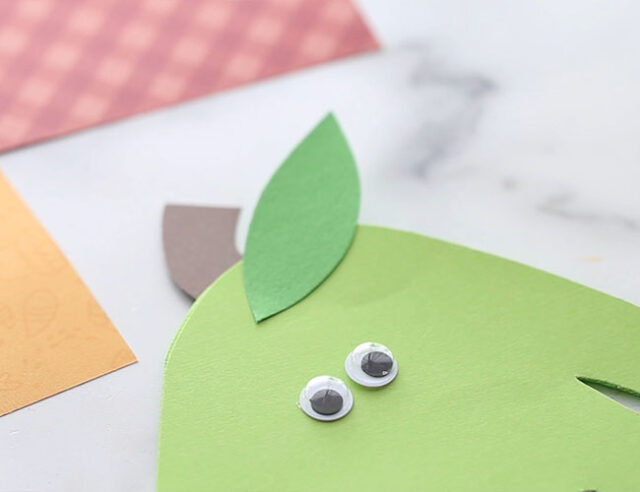 5. Draw on a smile with a black marker.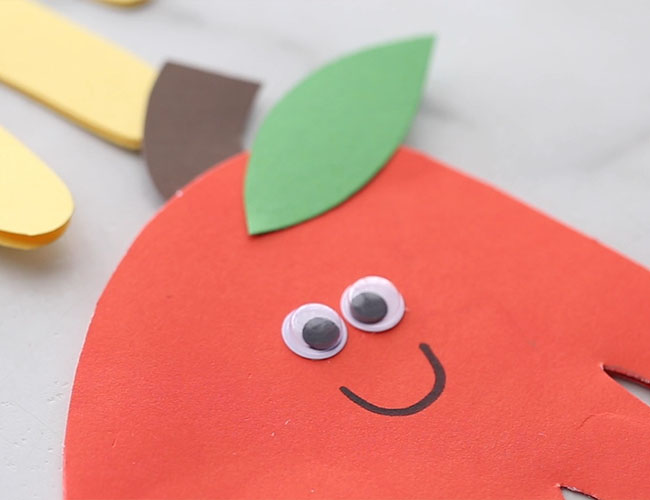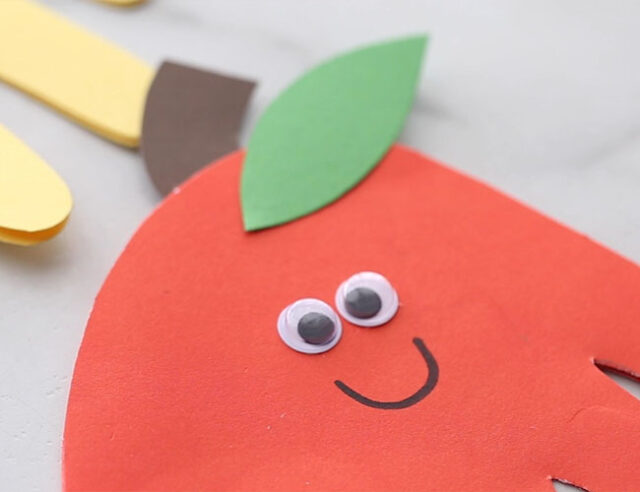 6. Add 2 cheek marks with pink paint.
Dip the back of a pencil or paintbrush into pink paint and then dab onto the sides of the mouth.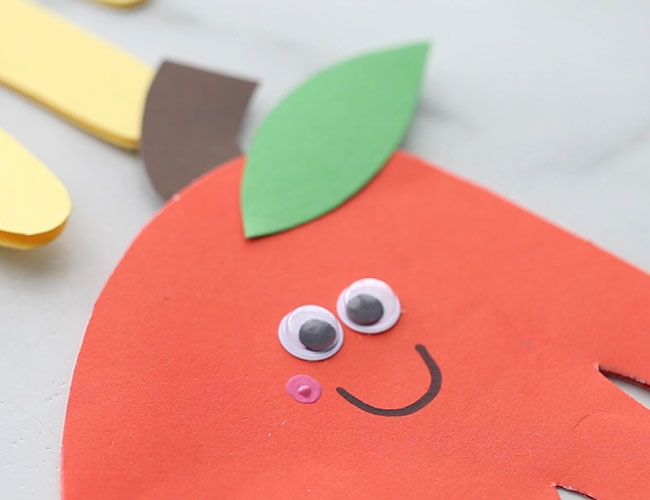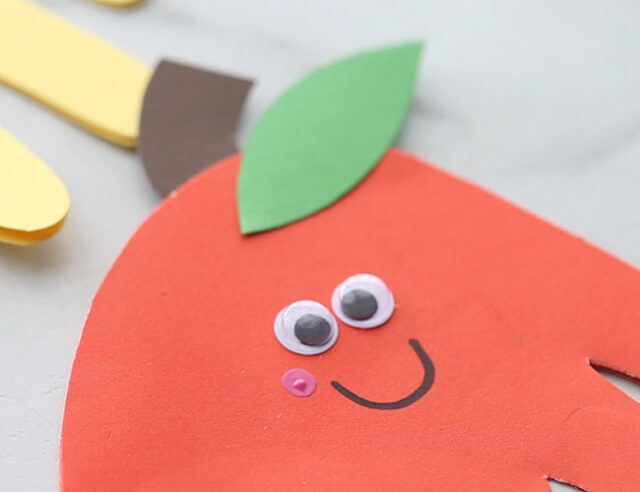 7. Write a message inside your card.
Use one of our apple-themed suggestions above or create your own cute message!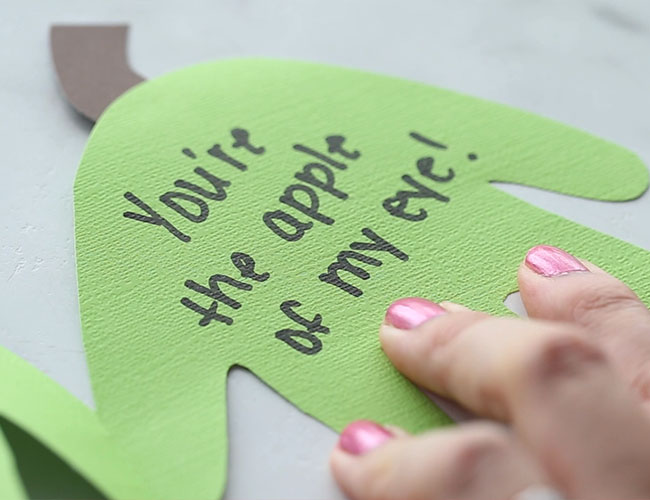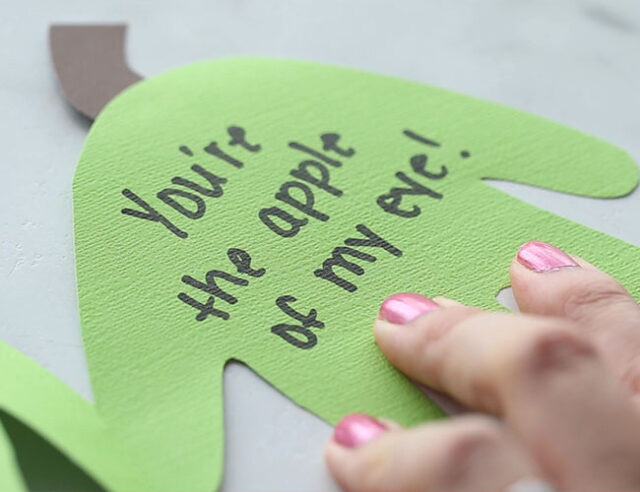 This would also make a cute Mother's Day or Father's Day card. You can even make this for a birthday!