Father's Day is another favorite holiday of ours to make handprint crafts. One of our first handprint crafts, this fish handprint card has been one of our most popular Father's Day Crafts. But beyond handprint crafts we have lots of Fathers Day Crafts for Kids here and we're sure you'll love these ideas!
RELATED:  Handmade Father's Day Gifts from Kids
See all of our favorite Father's Day Craft videos here: 
Fathers Day Crafts
These Superhero cards are perfect to make for Dad for Father's Day! You can write, "You're my Super Dad" inside. Click the link to see a video tutorial on how they are made.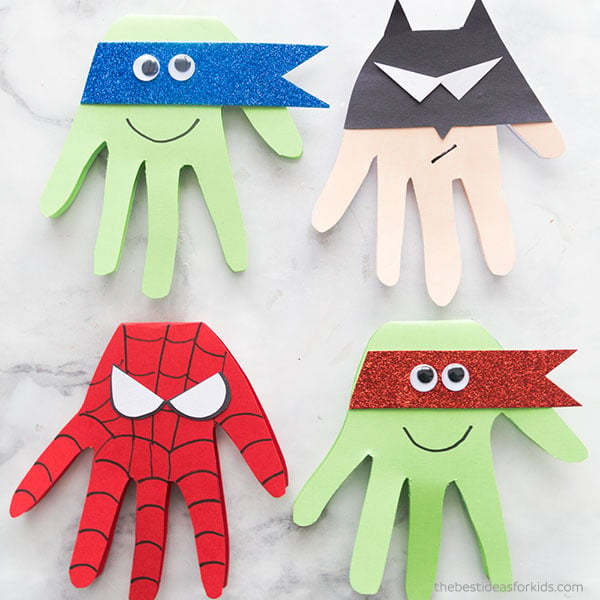 2. This Papa Bear card is so cute! Perfect if you call Dad "Papa Bear" or "Daddy Bear". We make this Father's Day craft really easy with a free printable template you can get to complete the craft.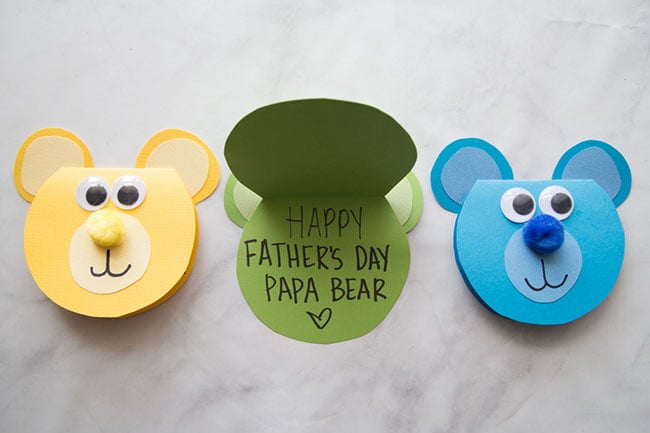 3. Do you love to say "I Love You to the Moon and Back"? It's one of our favorite sayings. You can also make this, "Dad you're out of this world!". Dad will love getting this adorable rocket footprint craft and you can even frame it.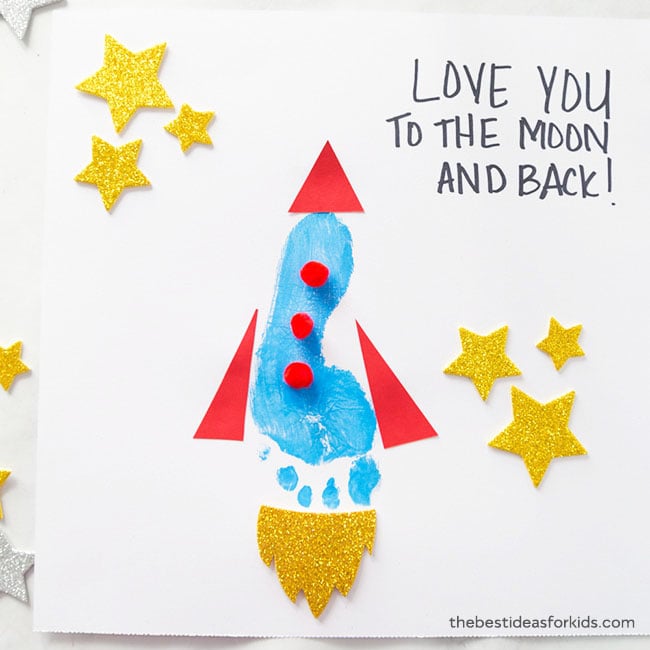 4. When we think of Father's Day we always think of ties and shirts. That's what makes this Shirt & Tie Card perfect to make for Dad! You can write a little message under the tie. Grab your free tie template here.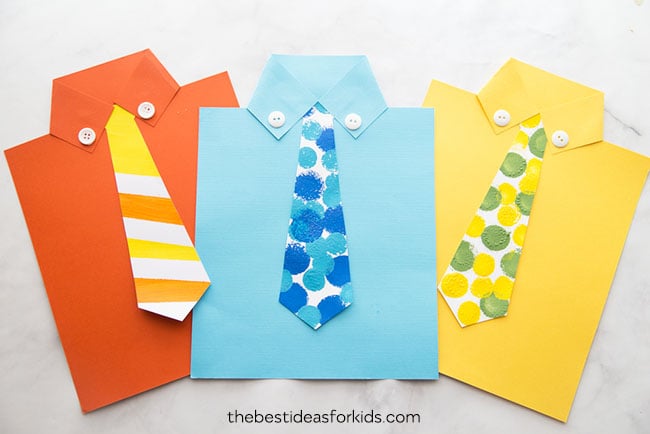 5. If Dad loves to fish or you just think a little fish handprint is too cute to pass up, then you'll love this fish handprint card! Write the message "Hooked on Daddy" on top and a Father's Day message inside the fish handprint.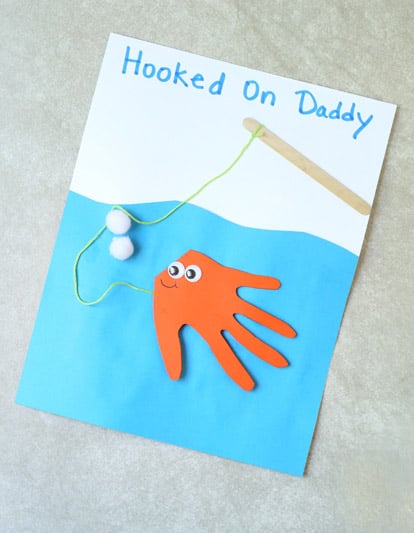 6. If you like to call your little ones "little monsters" then they may like making their very own Monster Handprint Cards. We love how easy and simple this Father's Day card idea is!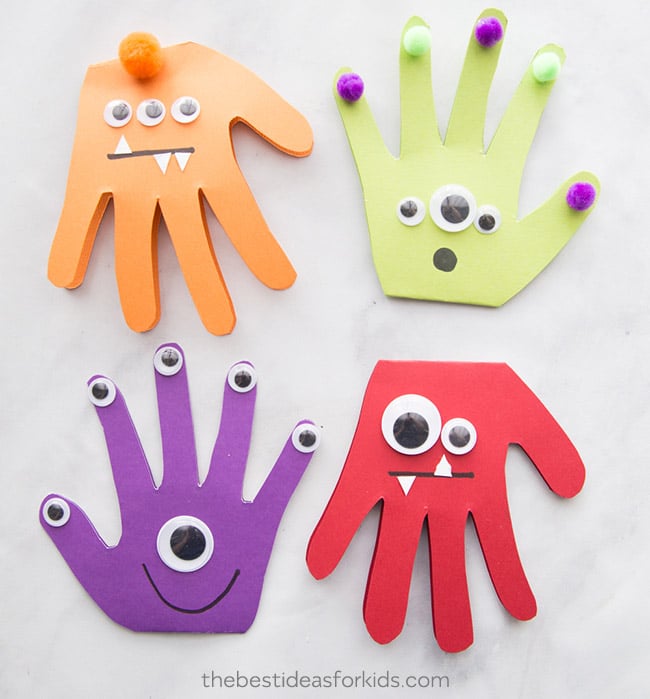 7. If you have a toddler, this Father's Day craft for toddlers is perfect! This mess free painting idea is especially great for toddlers that don't like to get their hands messy with paint.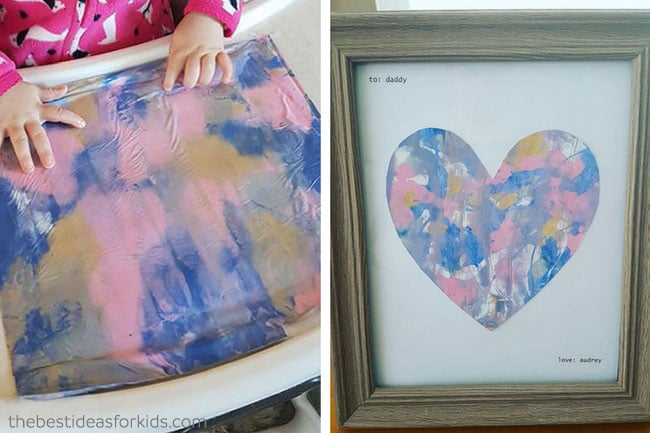 8. These shrinky dink footprint keychains are simply the best keepsake! You can make this for Dad or follow the directions and make a simple footprint or handprint. But be sure to see our tips for what type of paint you'll need!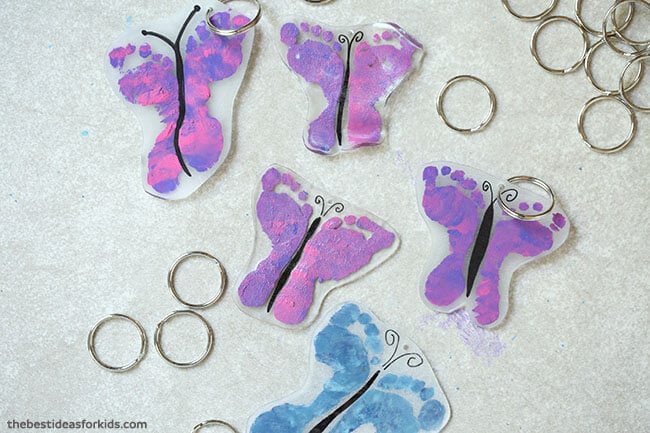 9. If Dad loves to fish then this card would be perfect for him! This fish craft card also includes a free template to make it easy to put together.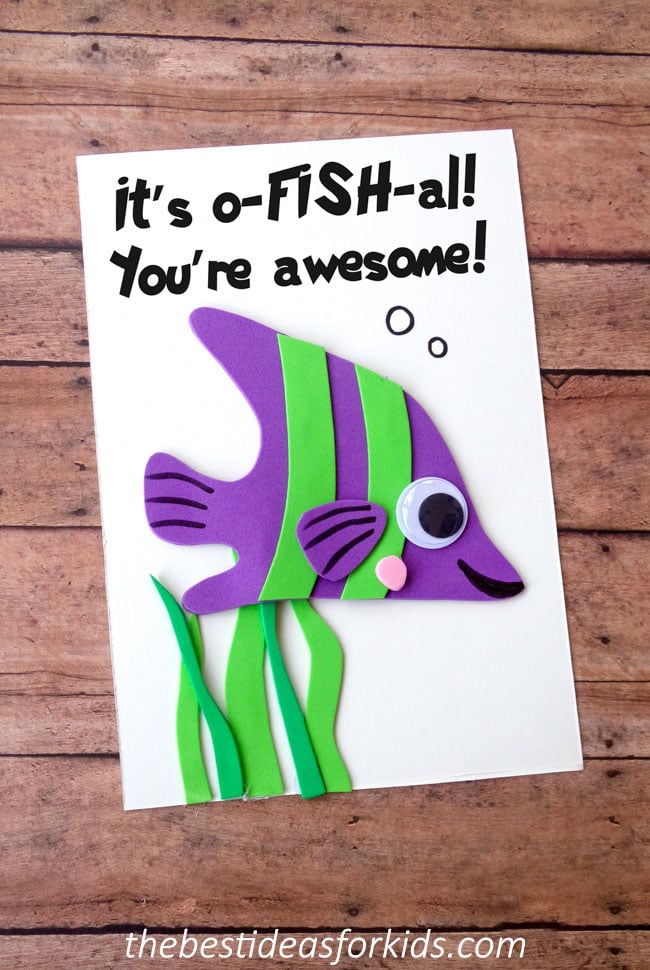 10. Finally, this is a really easy handprint card you can make for Dad with the saying, "I Love You to Pieces". Kids can help cut up little pieces of tissue paper to add into the center of the card. Dad will love this handprint keepsake!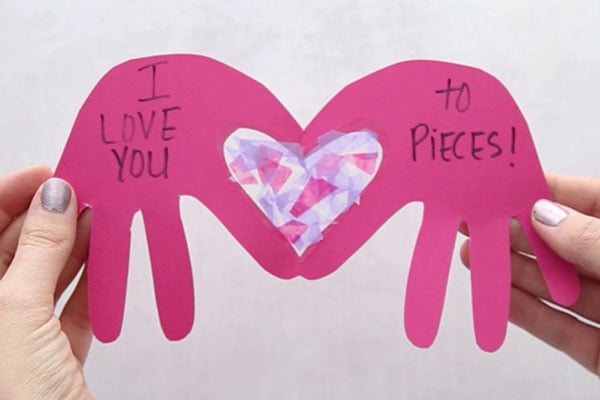 Which one of these Fathers Day Crafts is your favorite?
For even more Father's Day ideas, see these other Handmade Father's Day Ideas.