We've been featuring quite a few under the sea theme activities this month. If you haven't seen these adorable Hooked on Daddy Father's Day cards, you have to check them out. They are just too cute not to make for Dad this year! We also shared this fun way to upcycle a cereal box with these cereal box aquariums. So to keep with these fun fish craft ideas, we're sharing this adorable fish craft for kids. This one is really simple and fun and you could turn it into a thank you card, birthday card or even just make it for fun!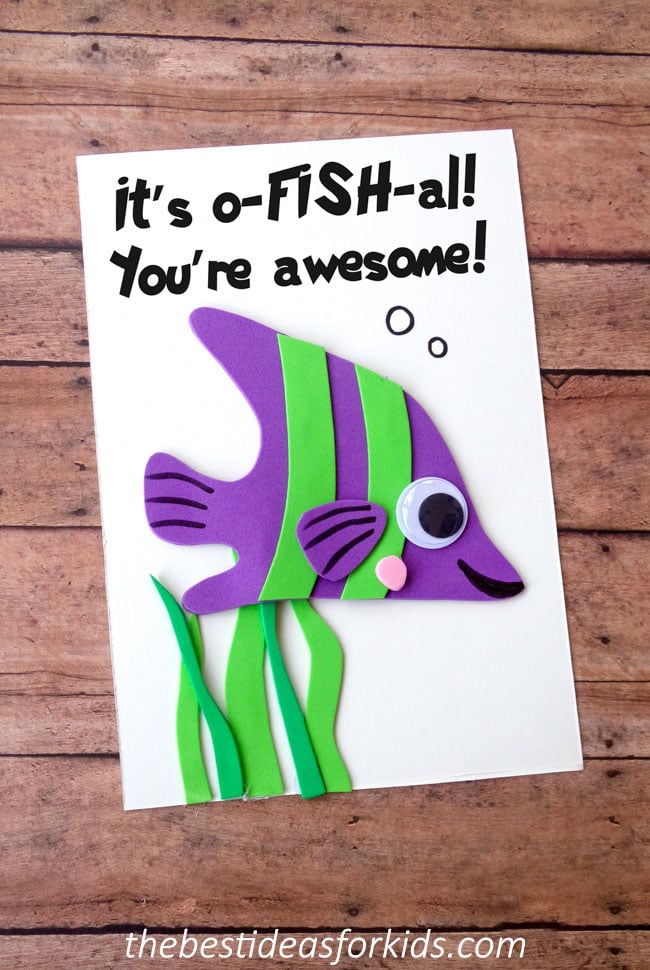 Here are the supplies you'll need to make this fun fish craft for kids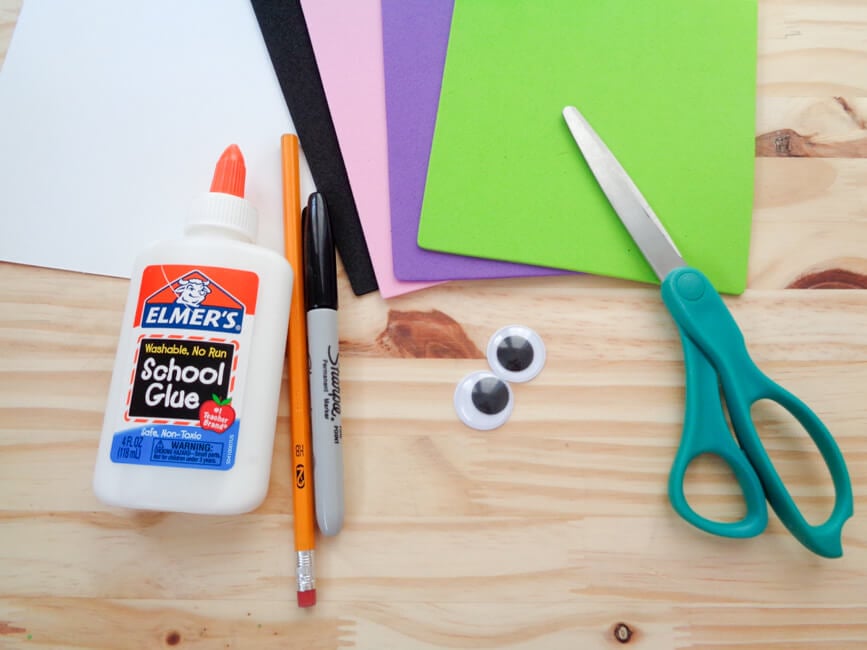 White Poster Board or Cardstock
Scissors
Black Marker & Pencil
FREE FISH template
Steps to Make this Foam Fish Craft with Free Fish Craft Template
1. Begin by downloading and printing the FISH template and cut out the template elements.
2. Trace the body of the fish and fin onto purple craft foam and set aside.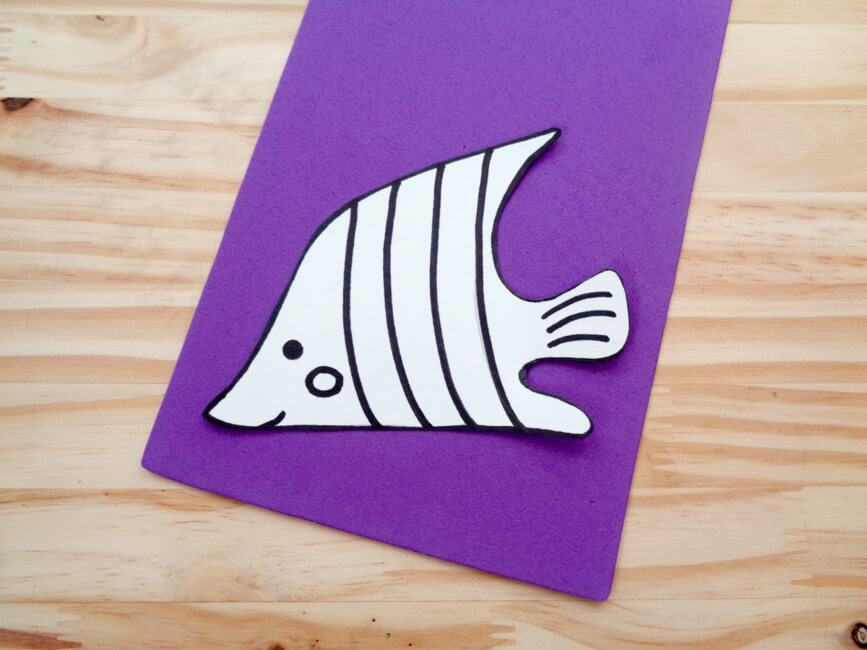 3. Cut the stripes off the fish template. Trace stripes onto green craft foam and cut out. Set aside.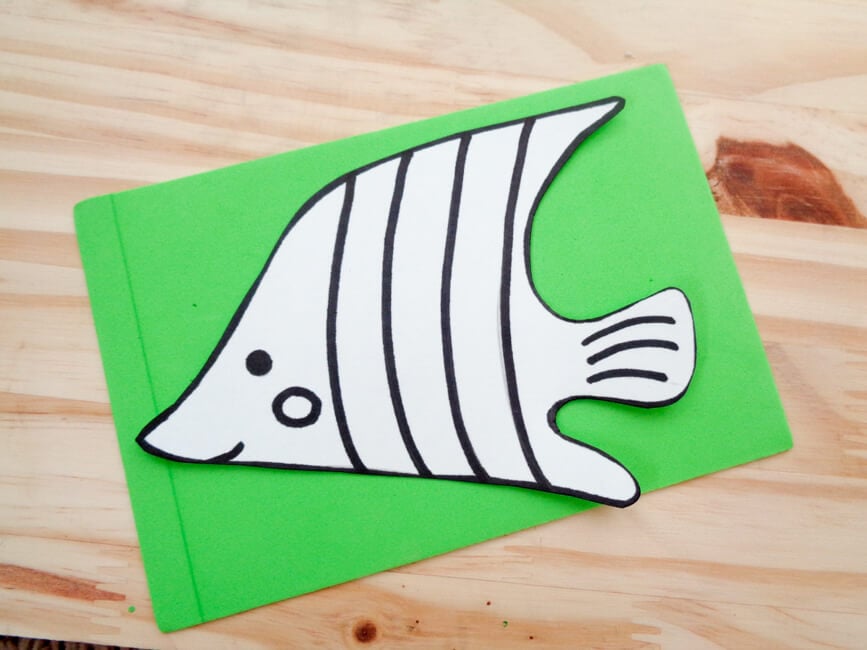 4. Trace the seaweed onto green craft foam. Cut seaweed out and set aside.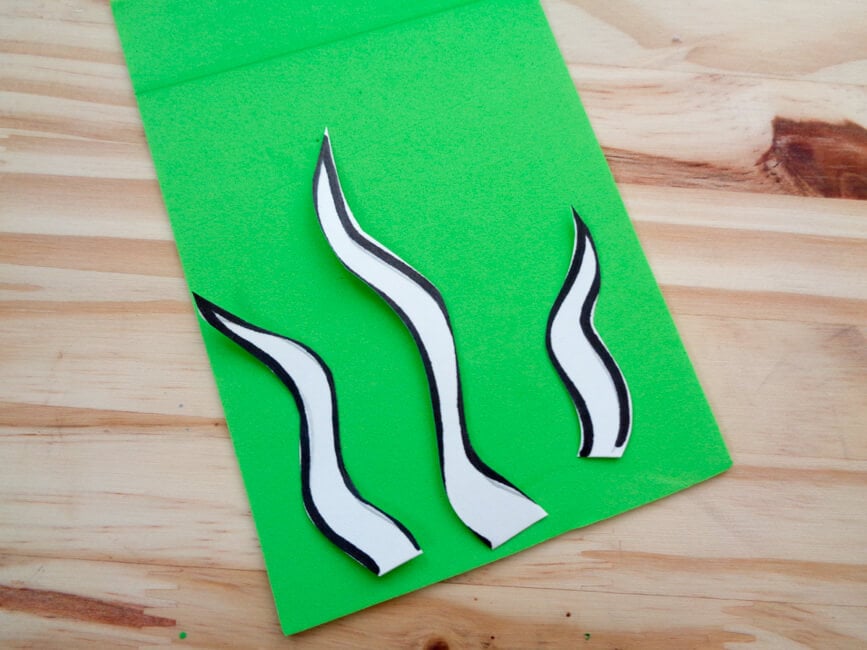 5. Glue seaweed onto white poster board or cardstock. Glue the body of the fish in the middle of the card slightly overlapping the seaweed.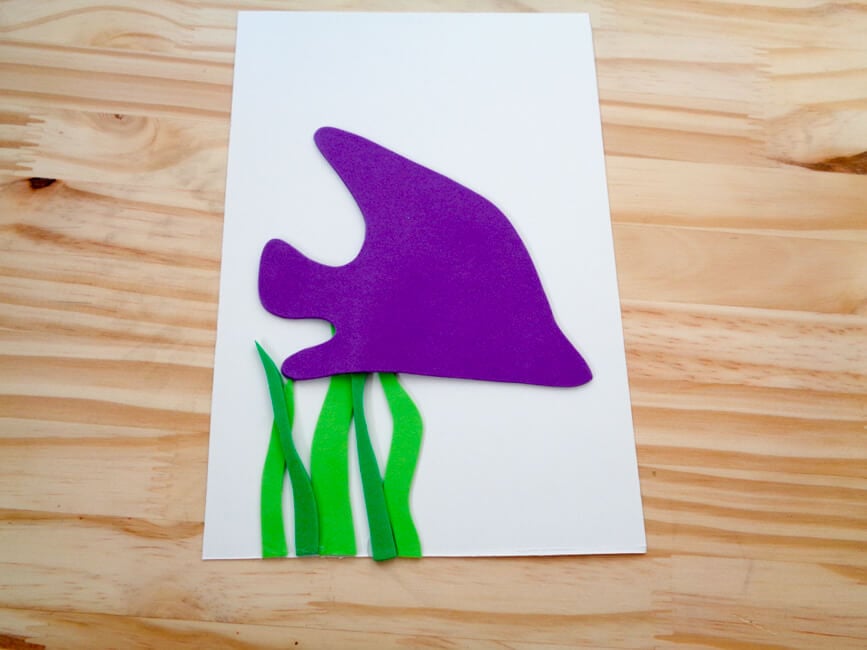 6. Add the green stripes to the body of the fish.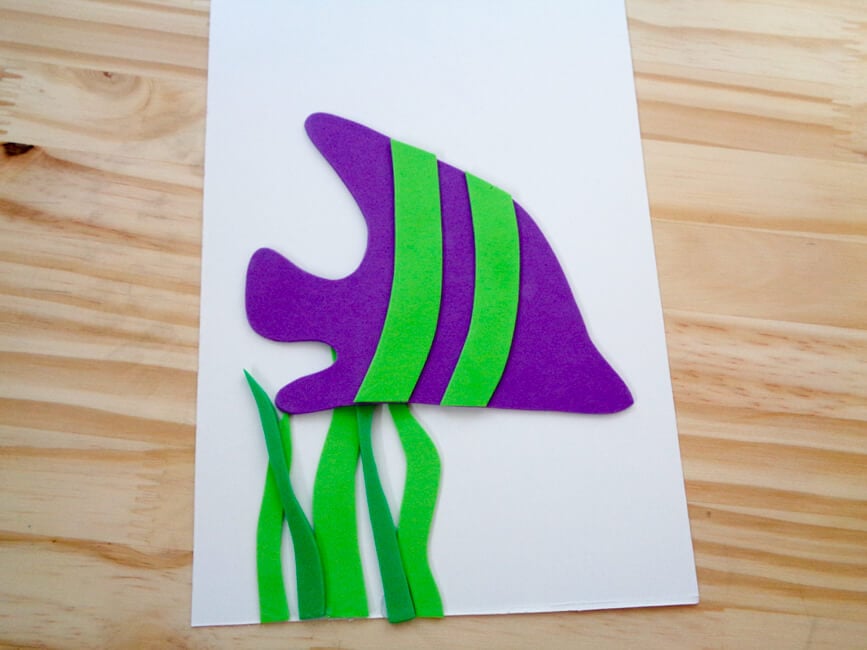 7. Glue the fin onto your fish.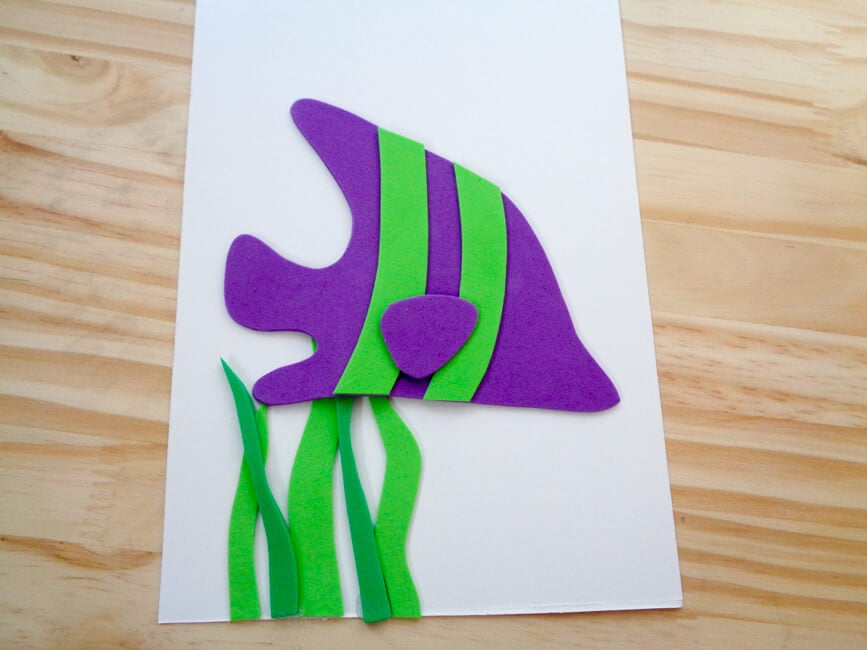 8. Use a black marker to add detail to the fins.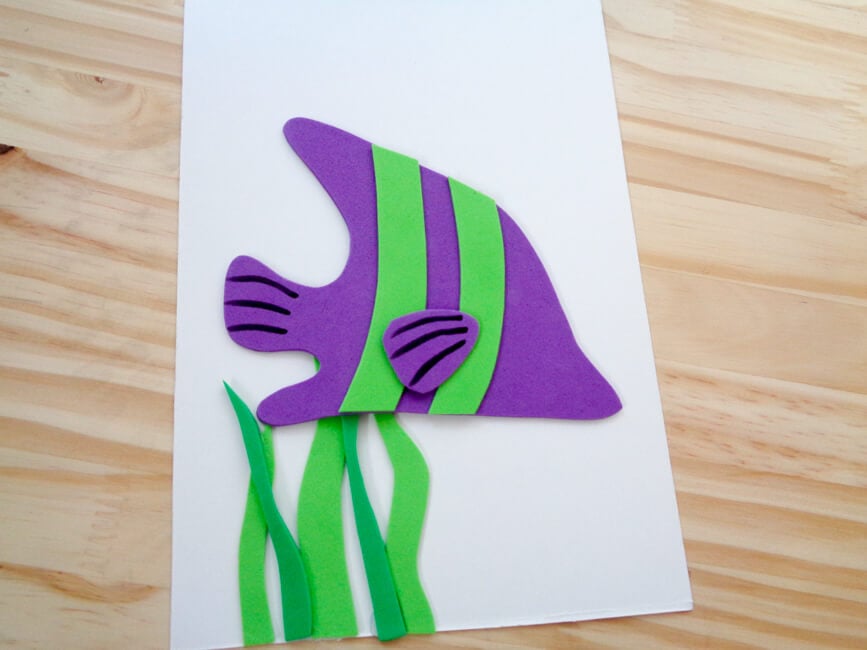 9. Add a few more details:
Add a googly eye
Cut a small rosy cheek from pink craft foam and glue in place
Draw on a black smile or cut one from black craft foam and glue in place
Draw bubbles above your fish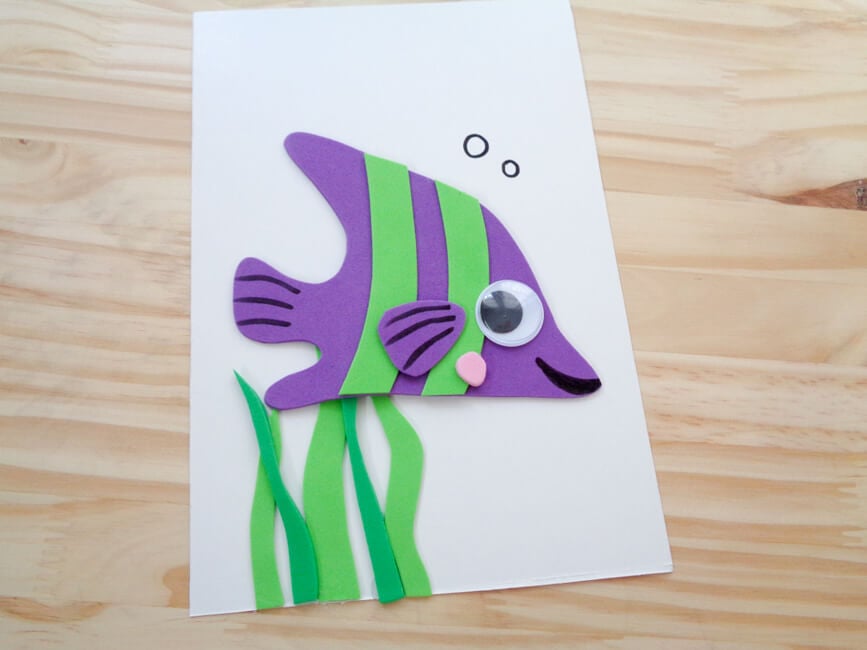 10.  Now the fun part! Add a message with marker or print a message and glue onto your card.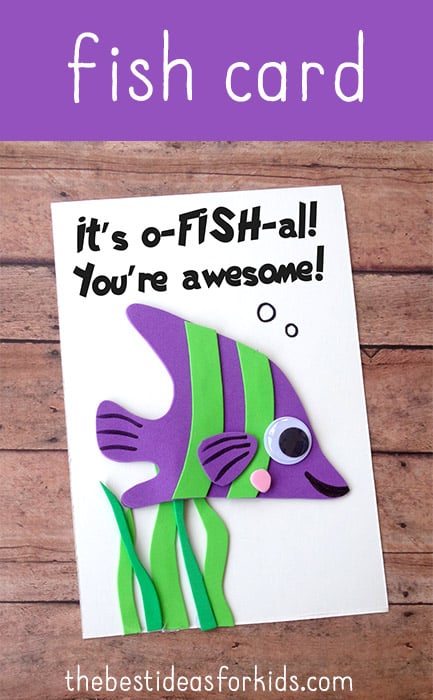 Want more fun fish crafts? Check out these other fun fish crafts for kids!
This cereal box aquarium is such a fun way to transform a cereal box!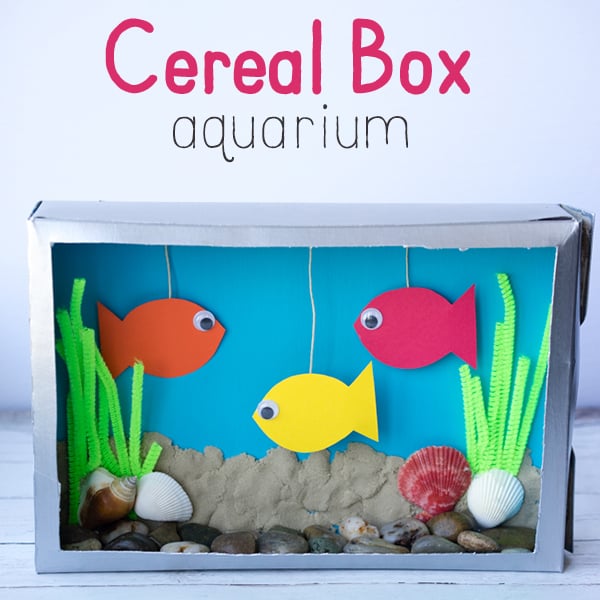 This Hooked on Daddy fish handprint card is too cute! It's such a nice keepsake for Father's Day or even for a birthday card.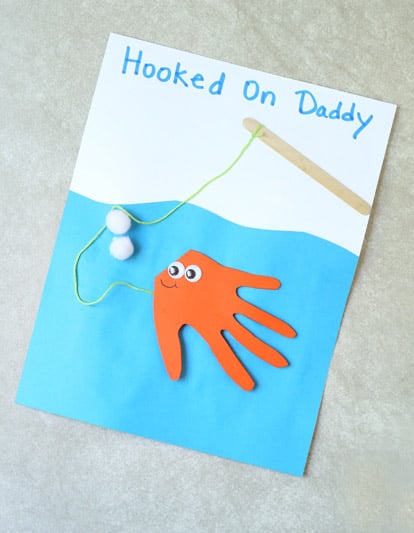 And for a really creative activity, try this complete the animals fish craft! You can complete the fish using different materials like tin foil and paint.