This frankenstein handprint craft is super cute to make for Halloween! You only need a few supplies like paper, paint, googly eyes and a marker to make this Halloween craft. This is easy for kids of all ages to do too!
RELATED: Halloween Handprint Art
Frankenstein Handprint Craft
Looking for a cute Halloween craft? You can make this as a fun Halloween craft or turn it into a handprint card to gift to someone!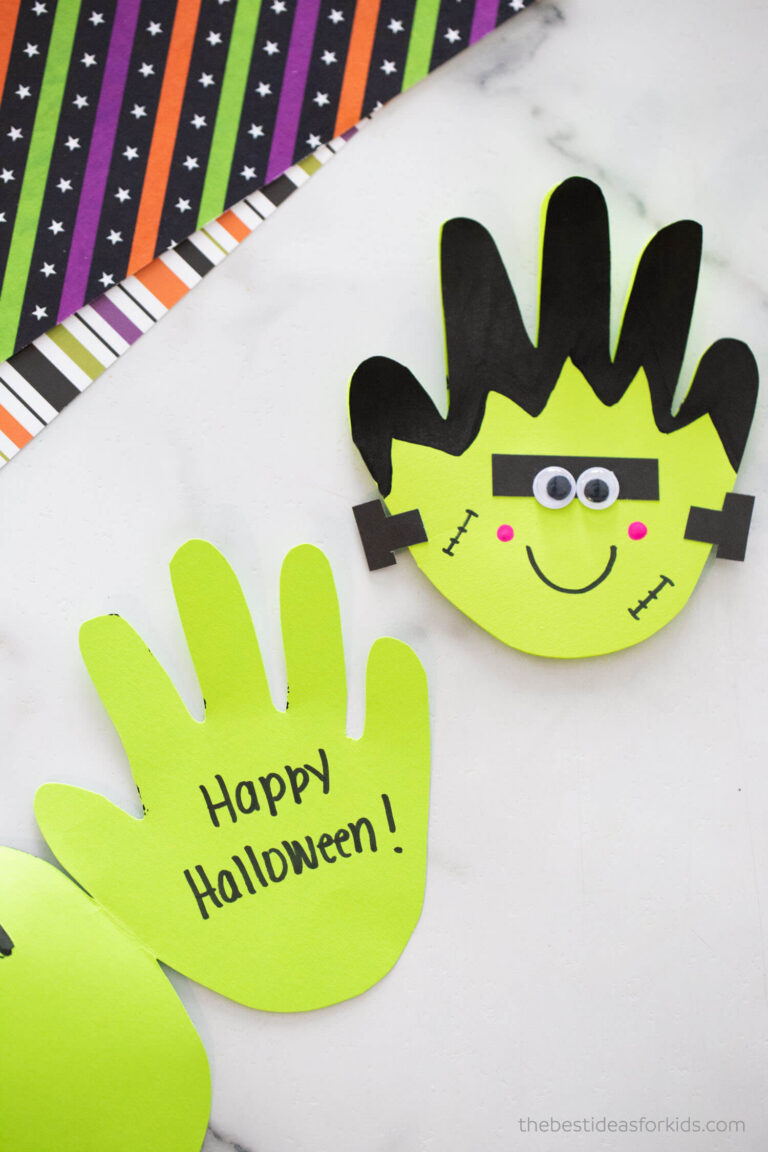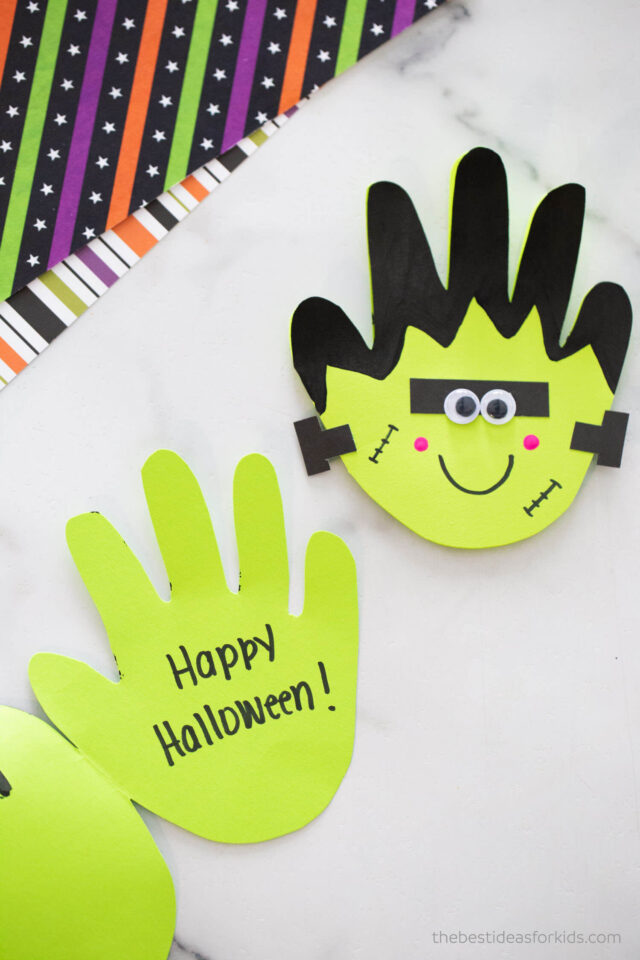 Supplies to Make a Handprint Frankenstein
– Lime green and black cardstock
– Black marker
You can also make this using all paint. Paint the child's hand green and press the handprint onto white cardstock. Cut it out and follow the same steps.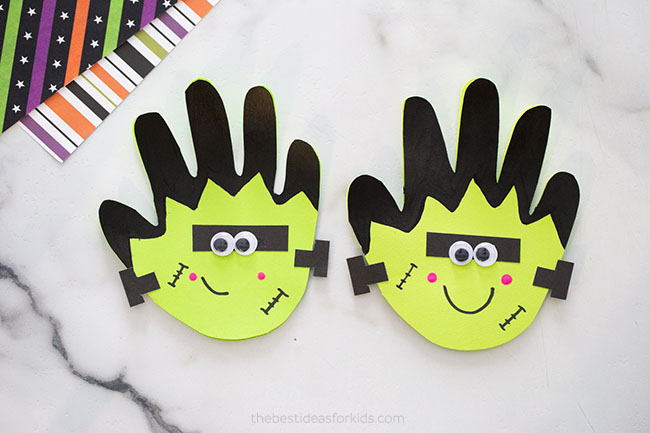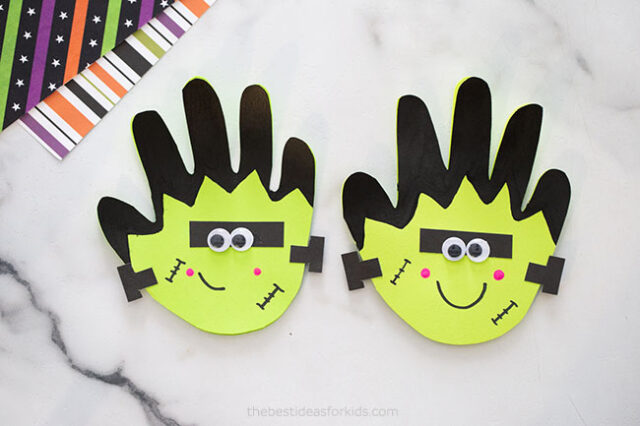 Watch the Video Tutorial
How to Make a Frankenstein Handprint
1. Fold over a piece of lime green or neon green paper.
Start by tracing the handprint so that the thumb is along the folded part of the paper.
You can also paint the hand green and stamp onto white cardstock.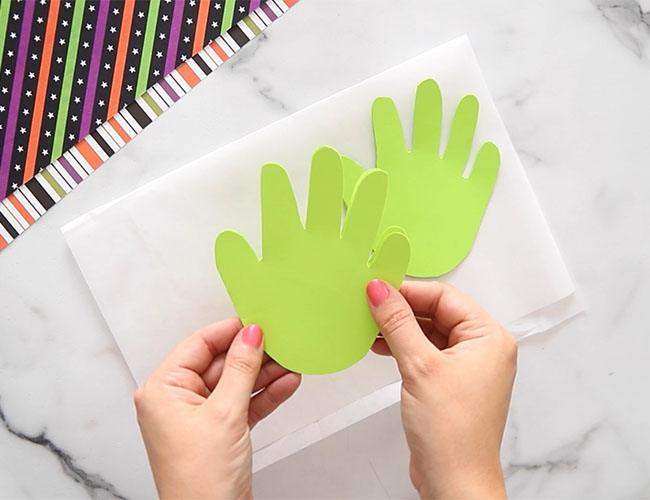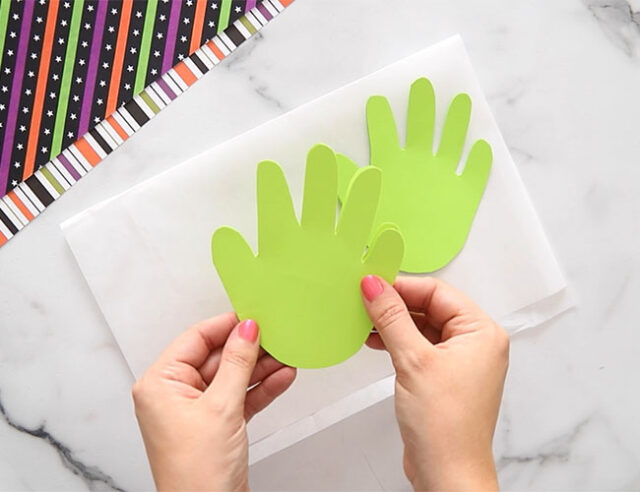 2. Paint the top of the handprint with black paint.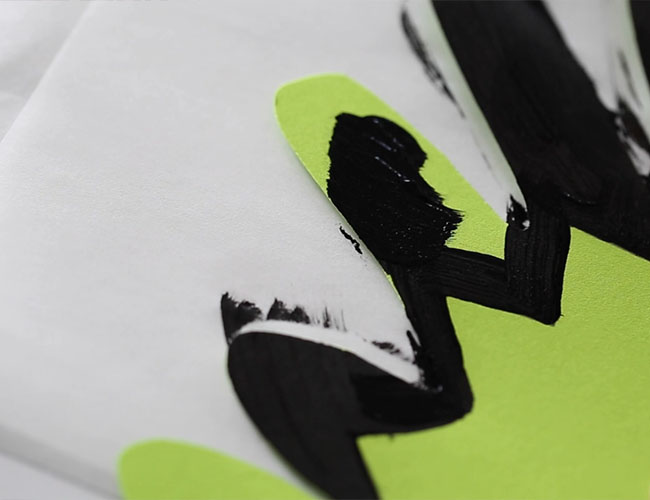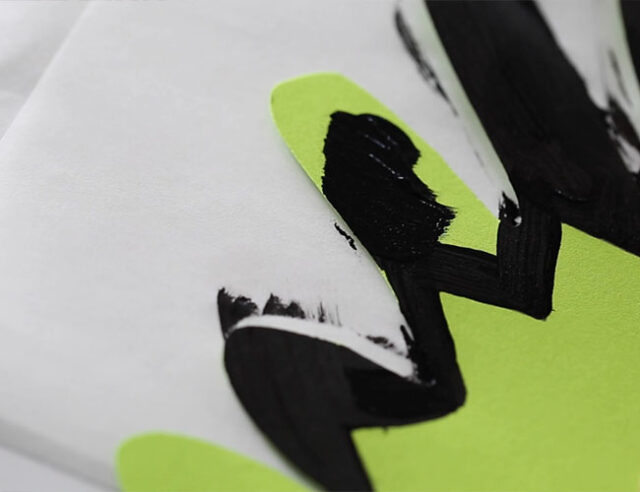 3. Cut out a rectangle strip of black cardstock and glue to the handprint to make the eyebrows.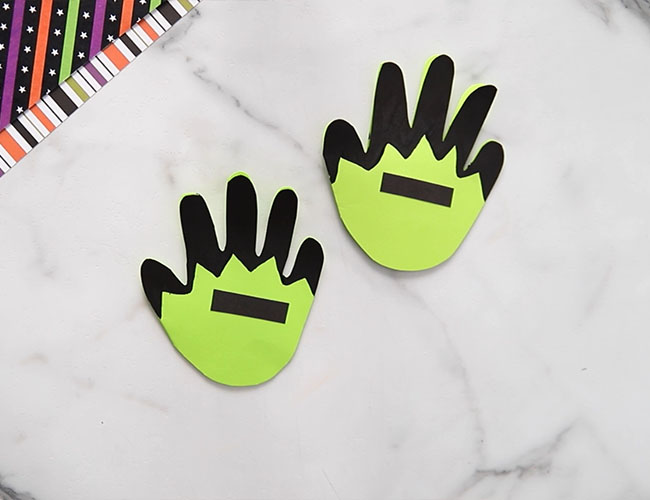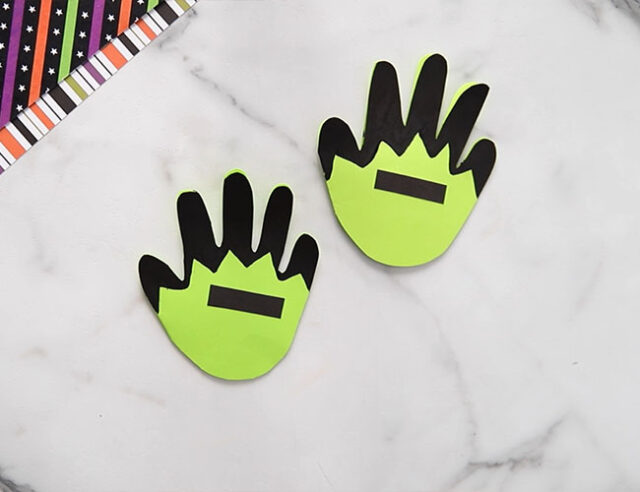 4. Glue on googly eyes on top of the black eyebrows.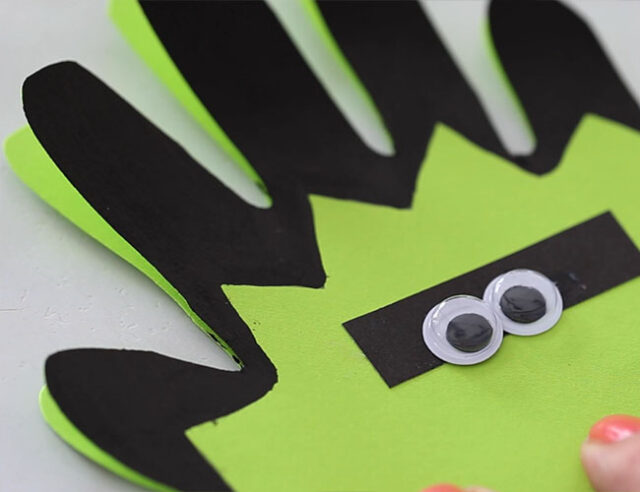 5. Cut out 2 paper bolts. You can draw one and then use it to cut out the other one.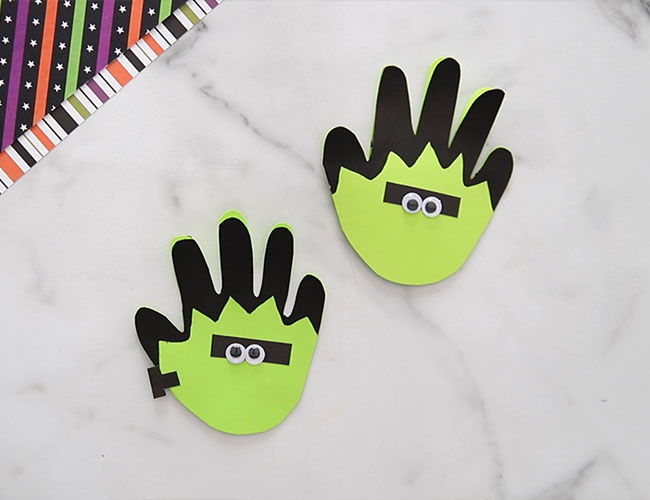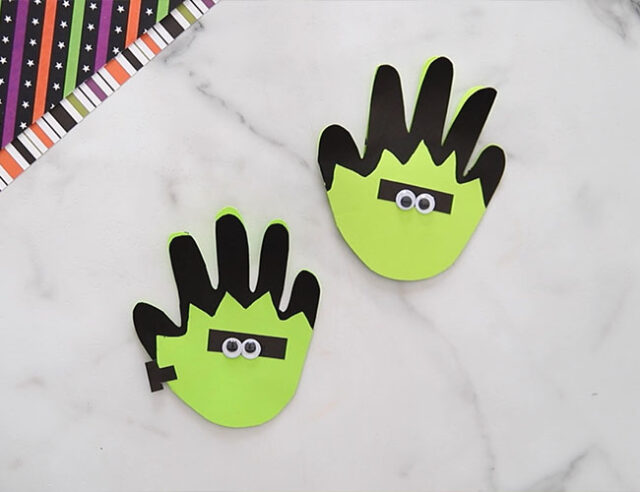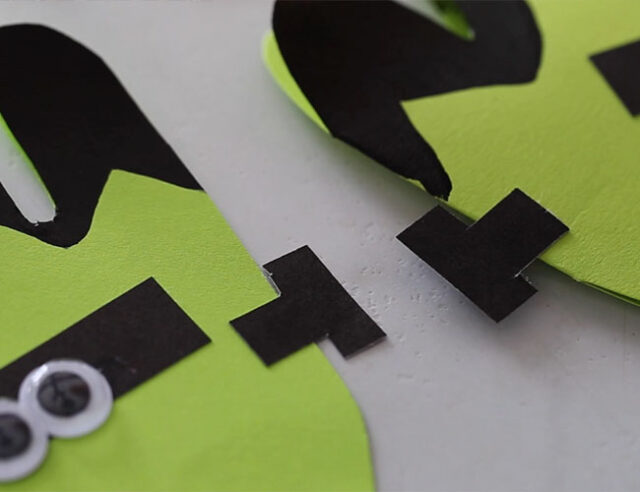 6. Draw on stitches with a black marker.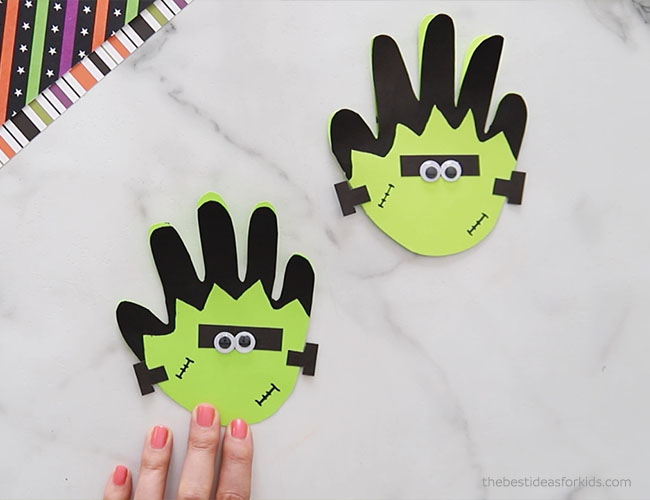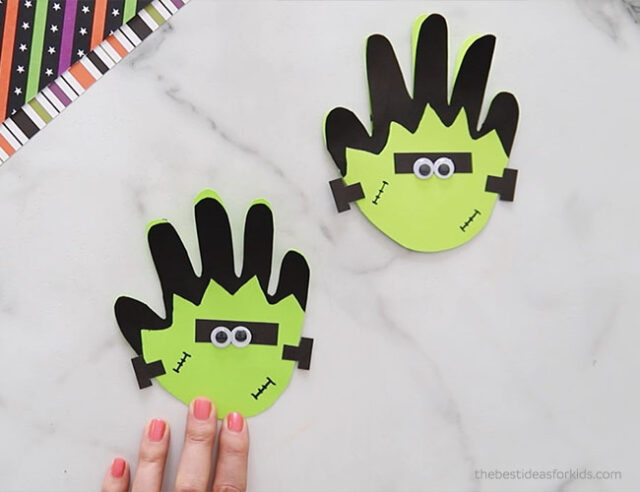 7. Draw on a smile with a black marker.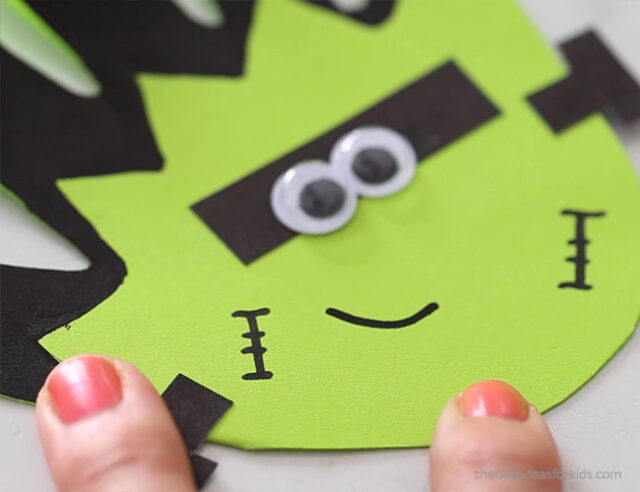 8. Add two pink cheek mark.
You can dip the back of a paintbrush or pencil into the paint and then dab onto the paper.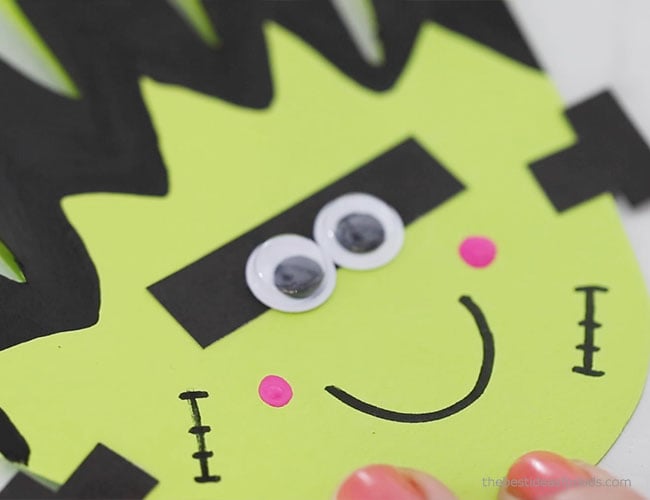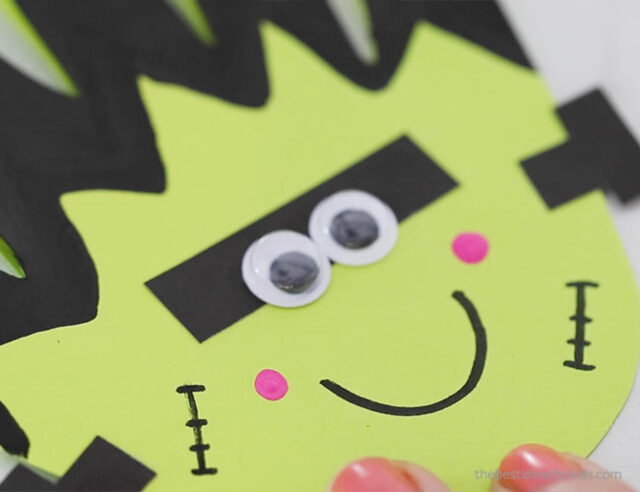 9. Write a Halloween message inside the card.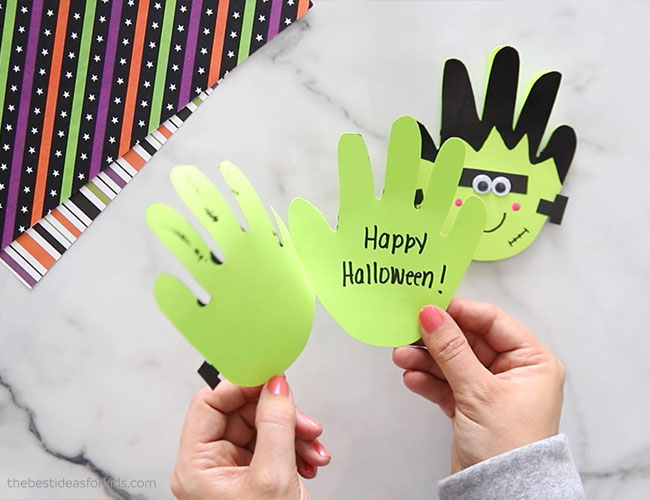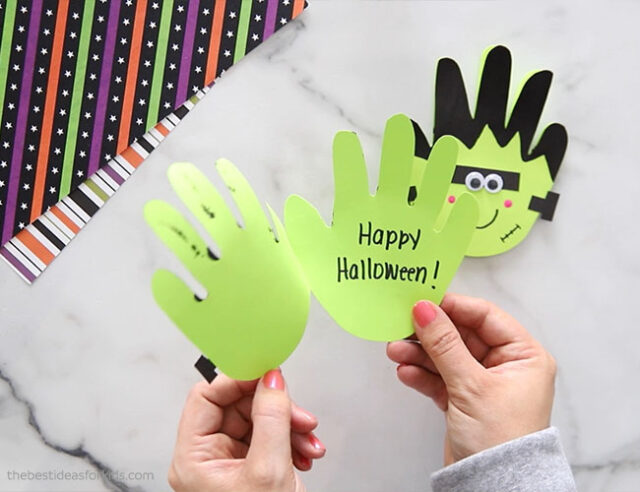 This handprint card is such a cute and easy Halloween craft! See more Halloween handprint cards here.
Give this card to a friend or teacher for Halloween! You can even add these cards to Halloween gifts or treat bags.
See more of our favorite Halloween crafts for kids.