Have any scrap paper? This is a really great way to turn scrap paper into recycled art for Easter! Kids can create their own torn paper Easter eggs with scrap paper and our free printable templates. And the best part is that it's mess free too!
RELATED: Paper Plate Snail
Torn Paper Easter Craft for Kids
Save up your scrap paper from other craft projects because you can turn the extra paper pieces into torn paper art! This craft is perfect for using up any little odds and ends from leftover paper.
We also have a paper plate snail and a torn paper rainbow you can try using the same technique! And if you love recycled projects, check out my book – Fun and Easy Crafting with Recycled Materials.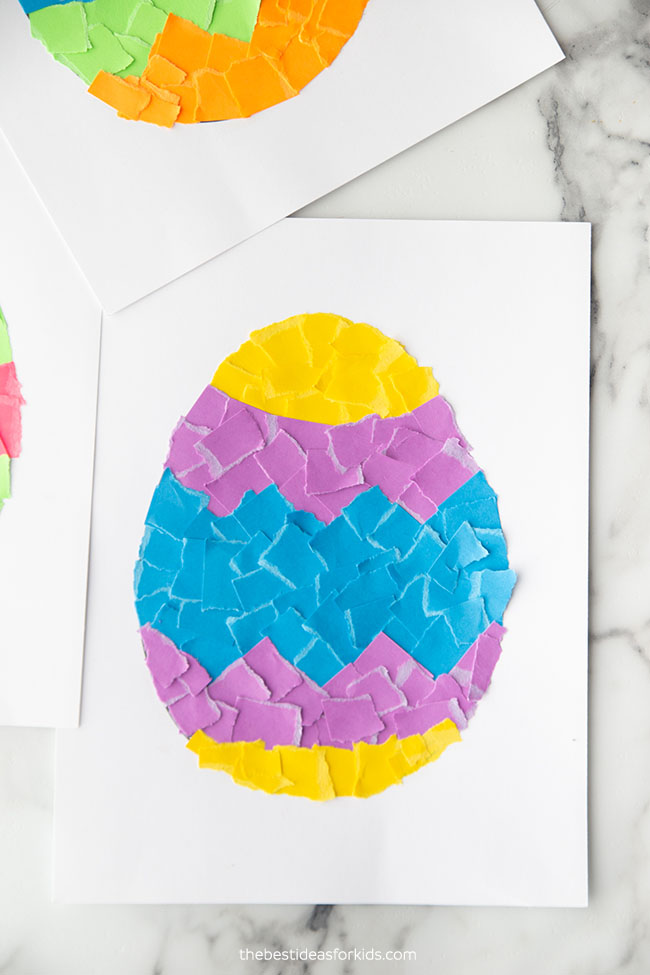 We absolutely love this craft for a number of reasons – building fine motor skills, reusing scrap paper and it's mess free!
As an alternative to torn paper you can also have kids decorate the Easter egg templates with crayons, paint or puffy paint!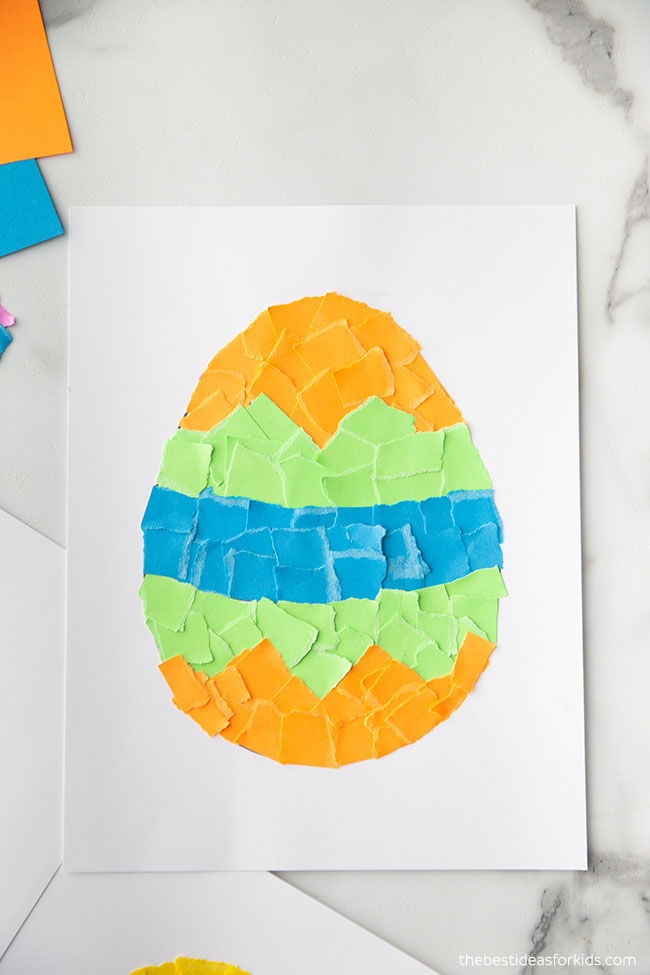 Supplies Needed
White Cardstock 
Scrap Paper – we used pink, purple, lime green, blue, orange and yellow
Glue – a glue stick works well with paper or you can put some white glue in a dish and have kids use a paint brush to paint the glue on – which makes it a lot easier for younger kids.
Easter Egg Templates – you can get the free templates at the bottom of the post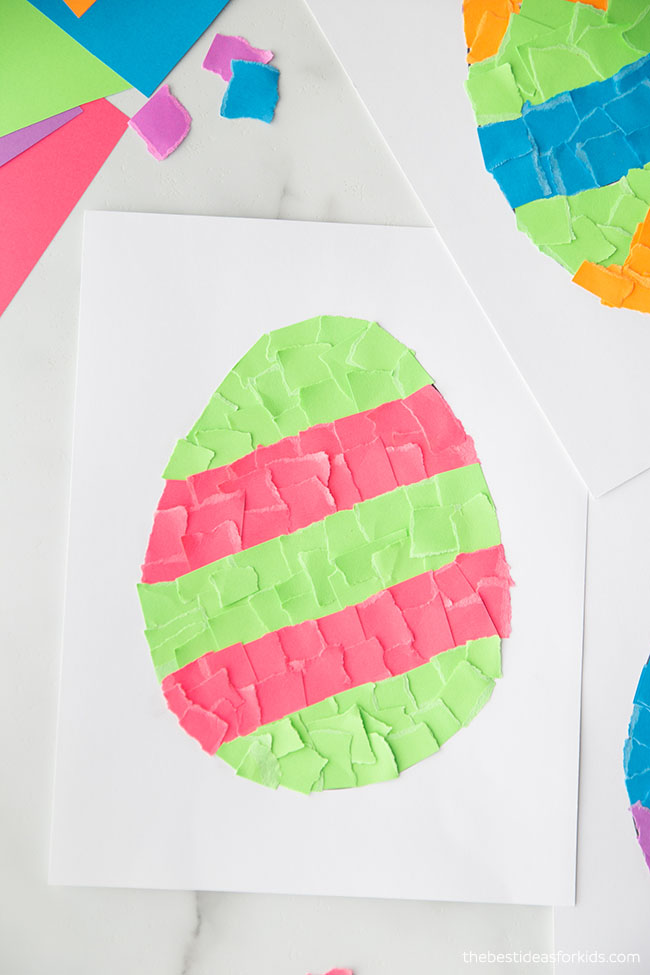 Watch the Video Tutorial Here
How to Make Torn Paper Easter Eggs
1. Print off the free Easter egg templates. We printed on white cardstock.
You can get the free templates at the bottom of the post.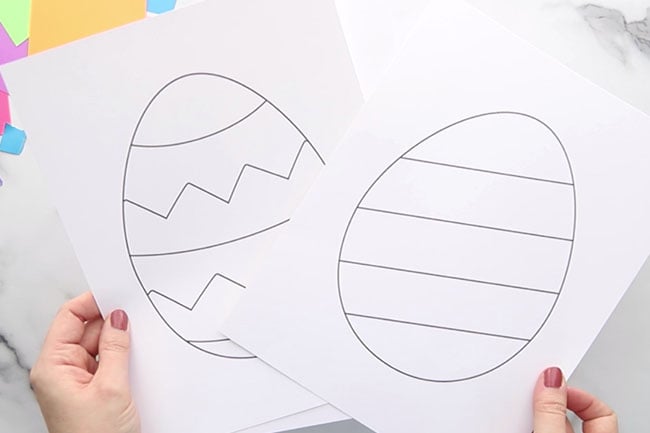 2. Gather all of your scrap paper or cut small pieces up to work with.
Have kids tear the scrap paper into smaller square pieces. The pieces don't have to be perfect and if you have some non-square pieces that's ok too. Once you glue them together you won't notice the difference in shapes.
If you have younger kids, they may need some help with this step.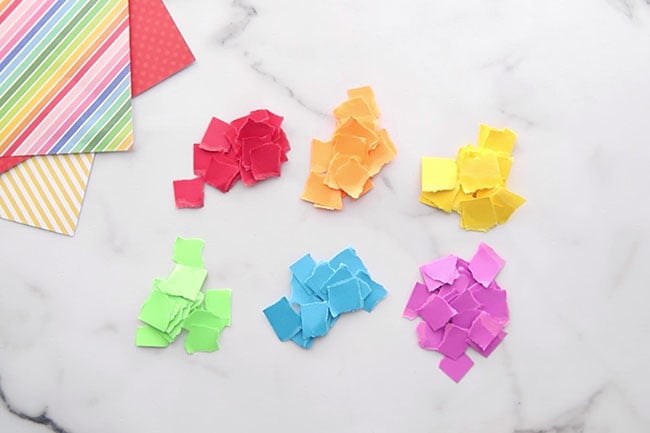 3. Have kids glue the torn paper pieces to the template.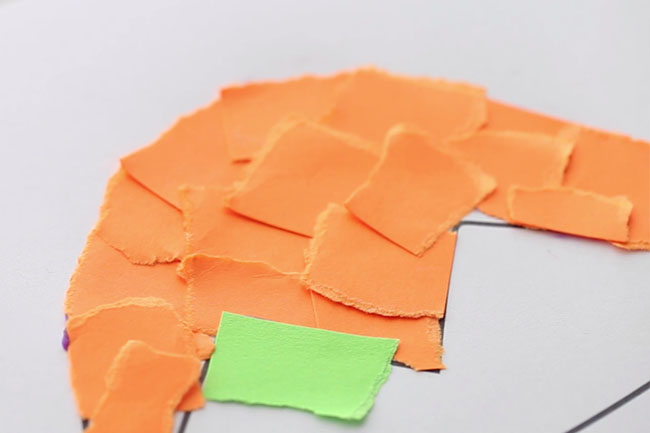 Keep gluing until you have your whole egg covered.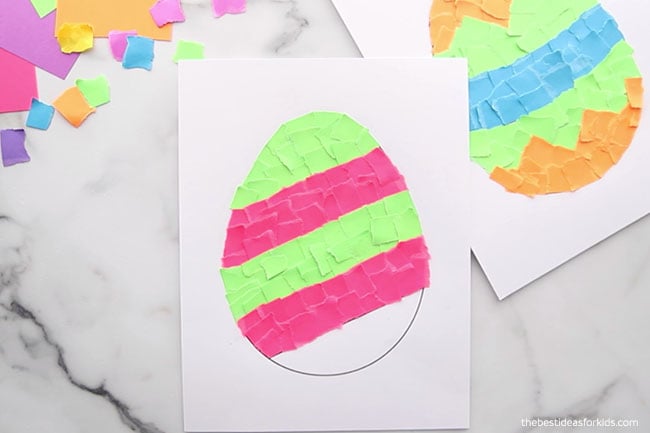 For younger kids, I would recommend the simpler diagonal design. If it's too much to glue, they can color the egg first with crayons or paint and then add the paper on top.
To make it easier for younger kids, add some white glue into a dish and have them paint the glue on with a paintbrush.
For older kids, they can try the more complicated Easter egg designs.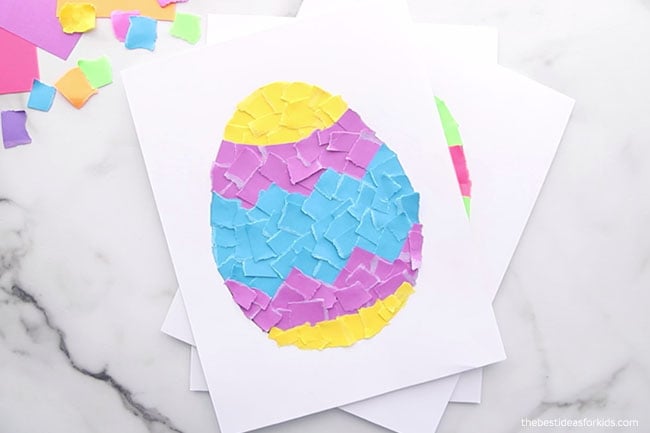 We love how this craft can be adapted for kids of all ages! Older kids will have fun creating more complicated Easter designs, while younger kids can work on fine motor skills gluing and placing the small paper pieces.
Free Easter Egg Templates
Get the Free Printable Easter Egg Templates Here
More Easter Crafts for Kids
See over 25+ easy Easter Craft Ideas for Kids.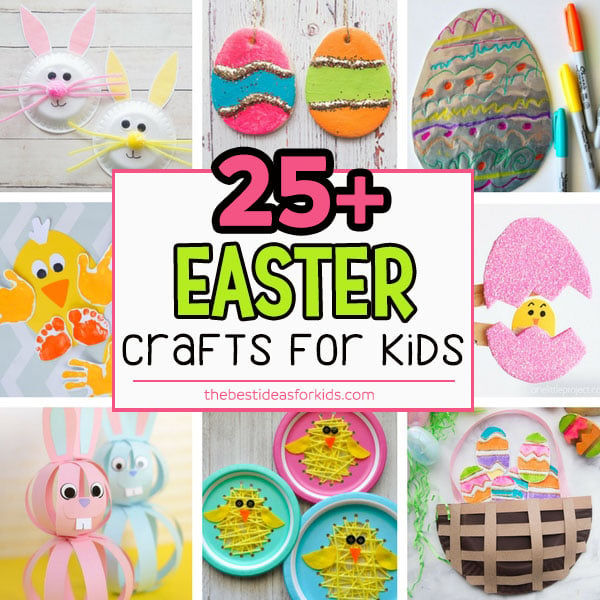 See these adorable Easter Bunny Paper Plates – these are so easy and fun to make!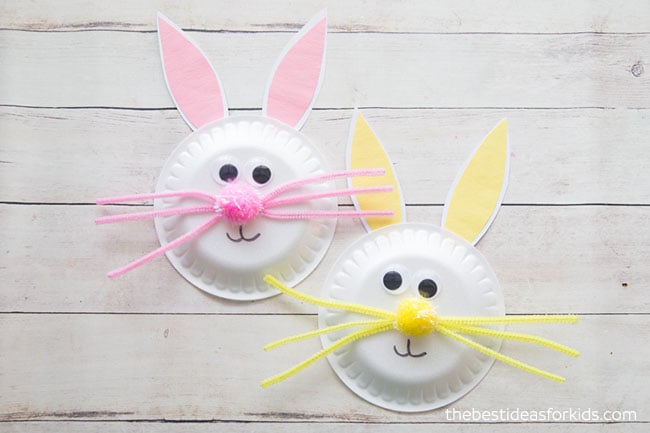 See how to make matching paper Easter bunny and carrot cards!