This paper roll stamped snowflake art is a fun winter art process for kids. Kids will love using paper rolls as stamps to create their own unique snowflakes.
RELATED: Christmas Crafts for Kids
Stamped Paper Roll Snowflake
All you need are paper rolls (toilet paper rolls or kitchen rolls), paint and glitter to make these beautiful snowflakes.
Kids will love coming up with their own unique snowflake designs! You can put your finished snowflake art in a frame or hang it up for decoration. You could even stamp snowflakes on brown paper to create your own gift wrap!
See more snowflake crafts in our Christmas crafts for kids post.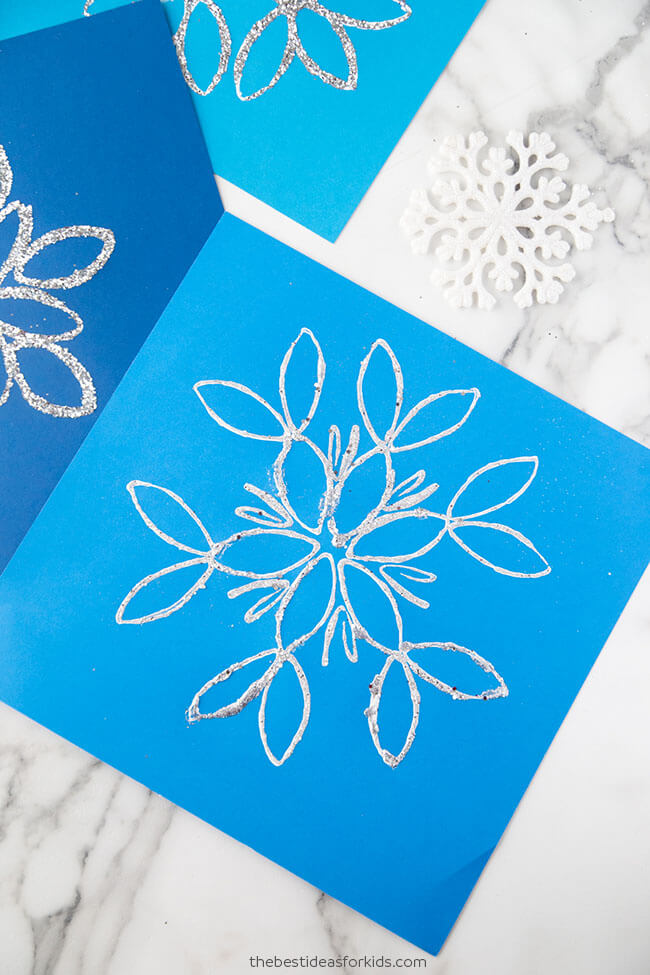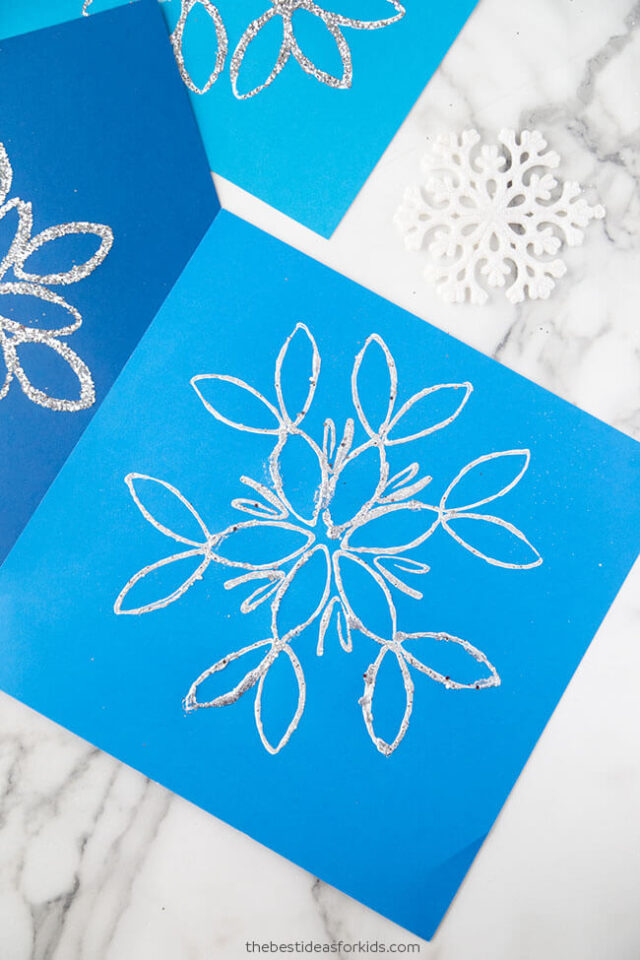 If you love this snowflake craft, then also be sure to check out our snowflake suncatchers and pipe cleaner snowflake crafts.
Supplies to Make Paper Roll Snowflakes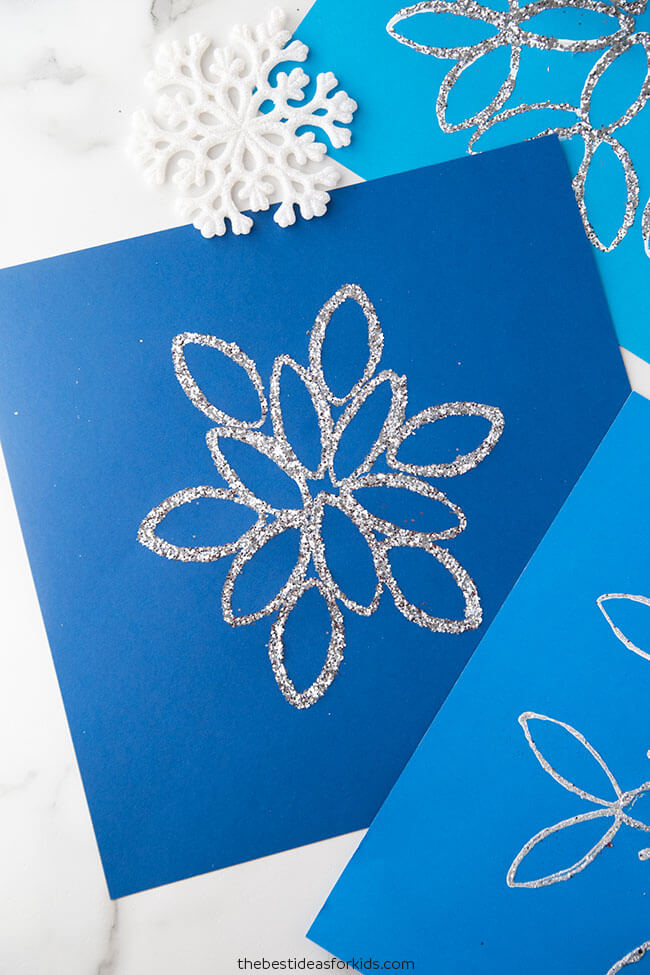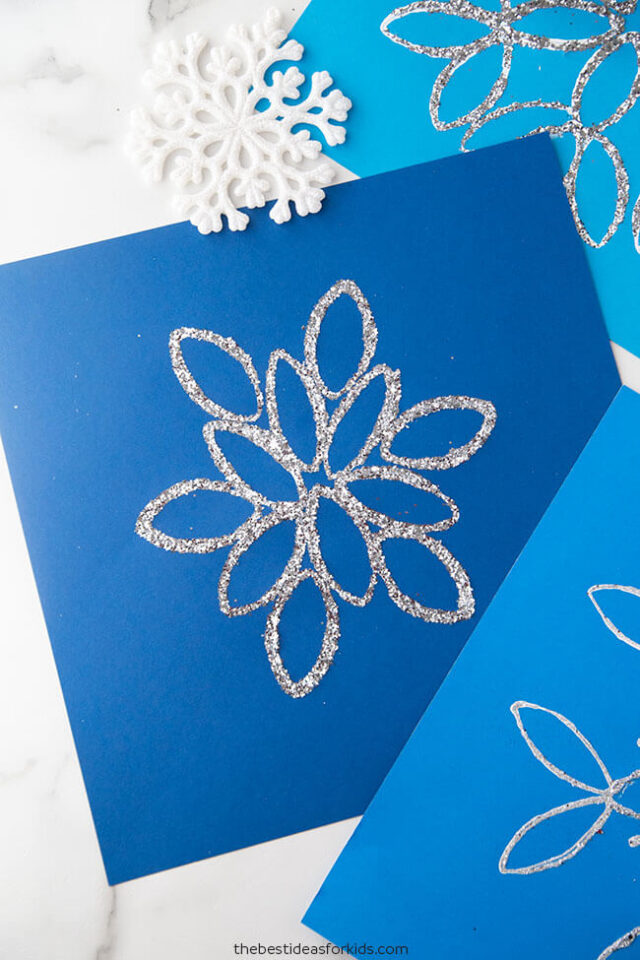 Watch the Video Tutorial Here
How to Make Toilet Paper Roll Snowflakes
1. Fold your paper roll down the center lengthwise so that it forms a pointed oval shape.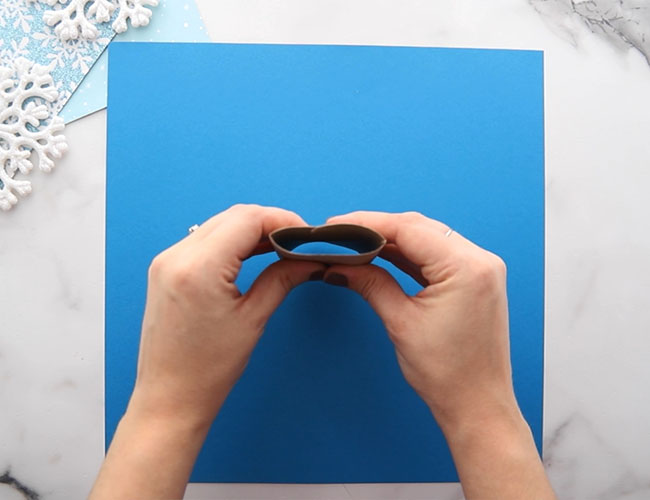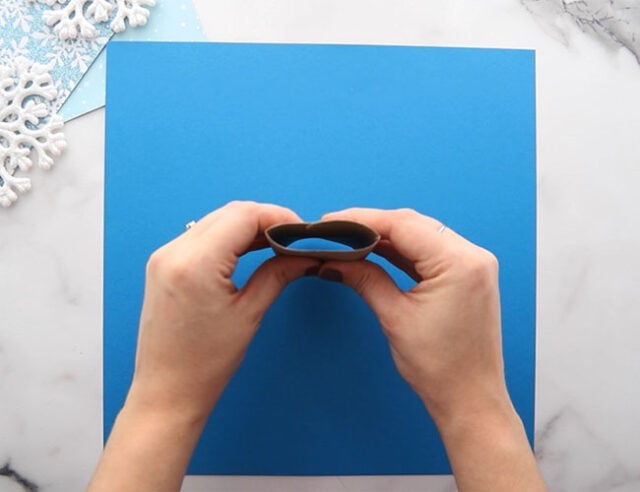 2. Dip the end of your paper roll in white paint.
You can use a small paper plate or tray. Stamp the paper roll into the paint and then stamp onto the paper.
Make sure the paper roll is flush with the paper or it won't stamp evenly.
Use the side of the paper roll you do not cut for the stamping.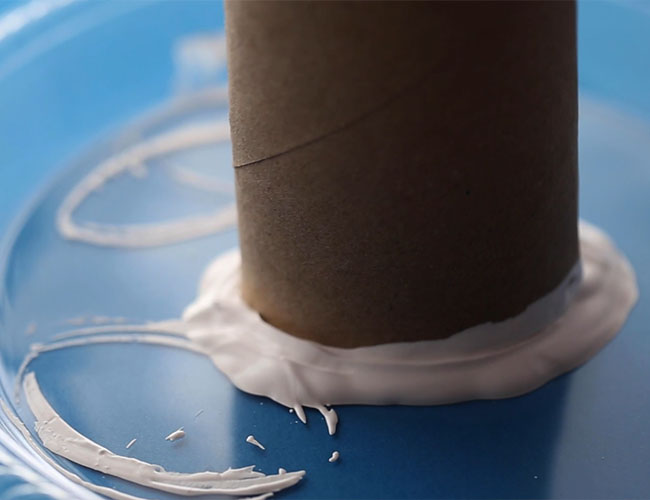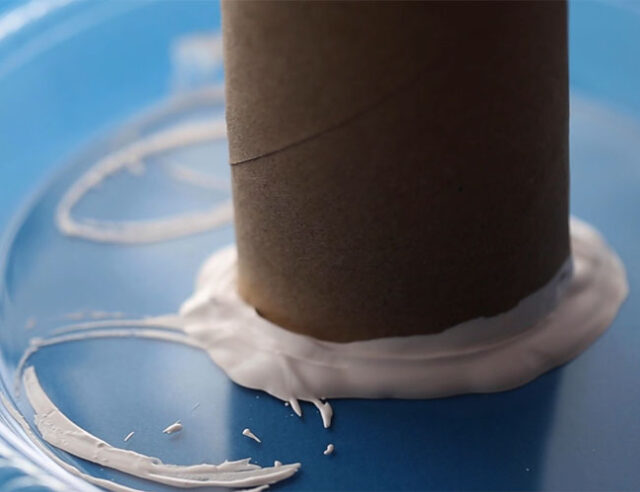 3. Keep stamping until you have a snowflake design.
You can print off some snowflake designs as inspiration or follow the designs we made.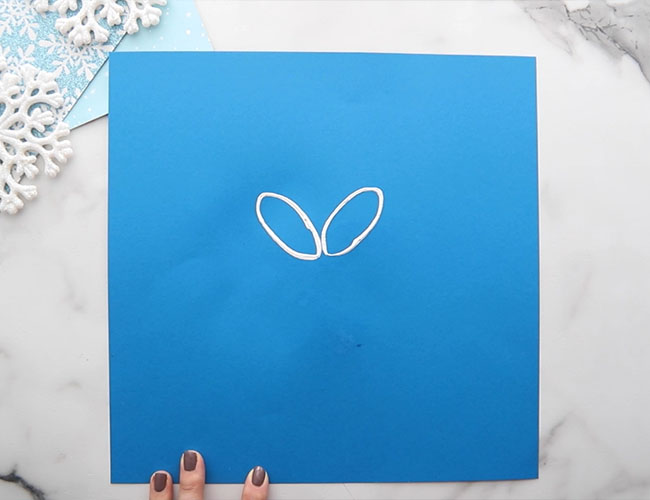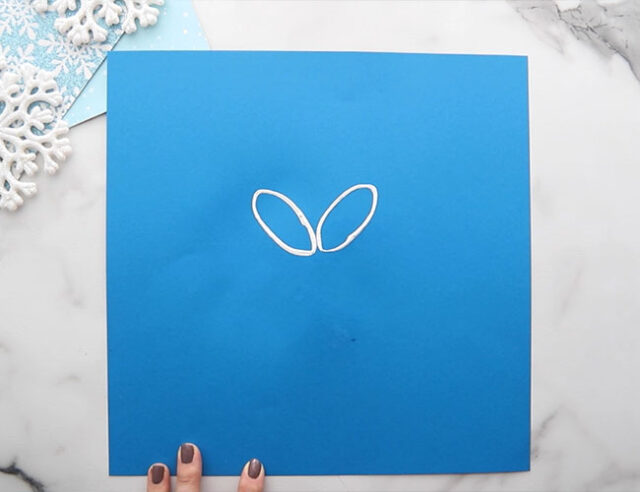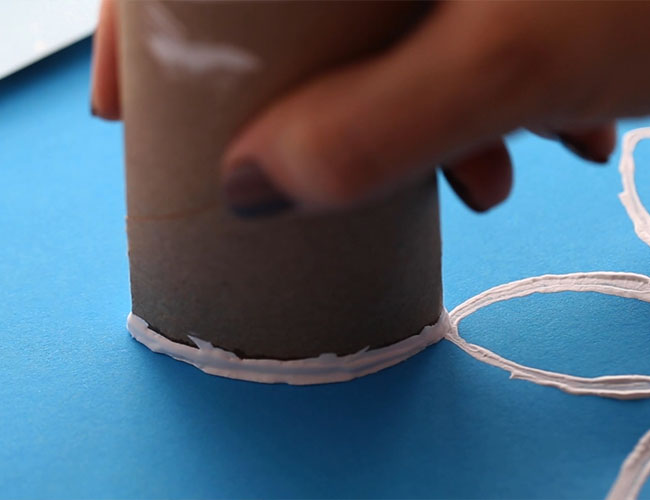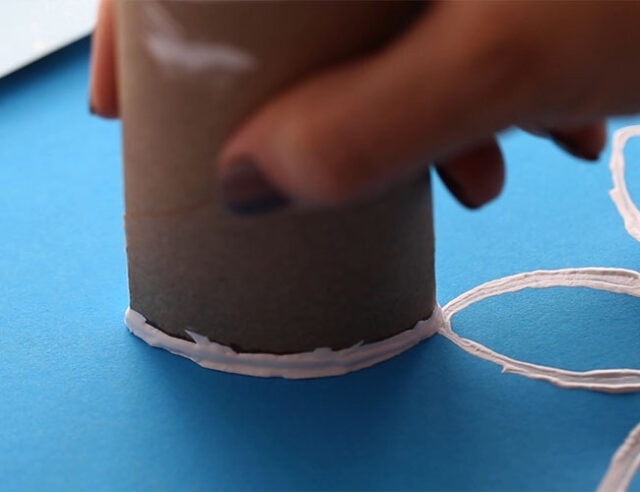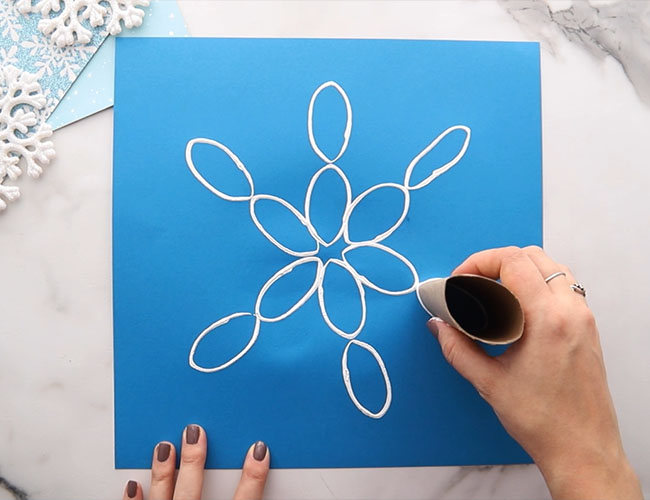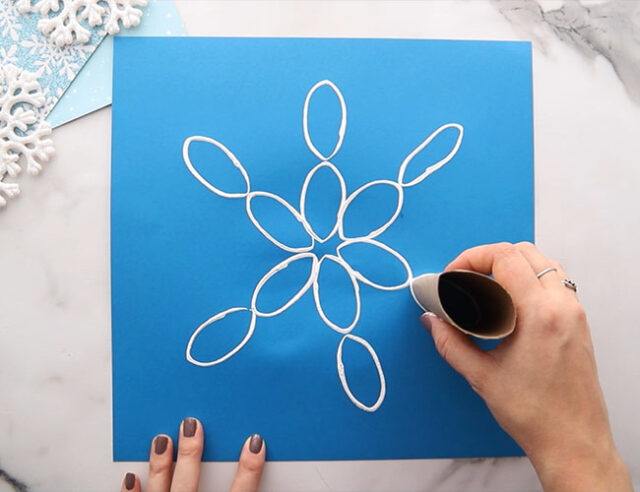 You can also try folding the paper roll in different ways to create more unique shapes for your snowflake.
We folded the paper roll in half and then stamped in this shape for one of the snowflakes: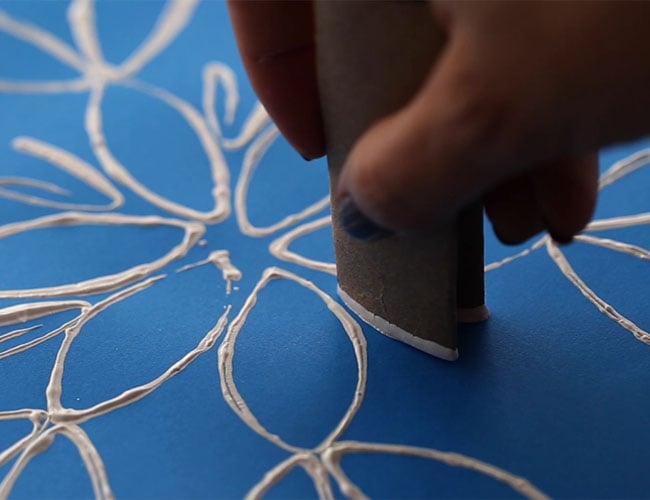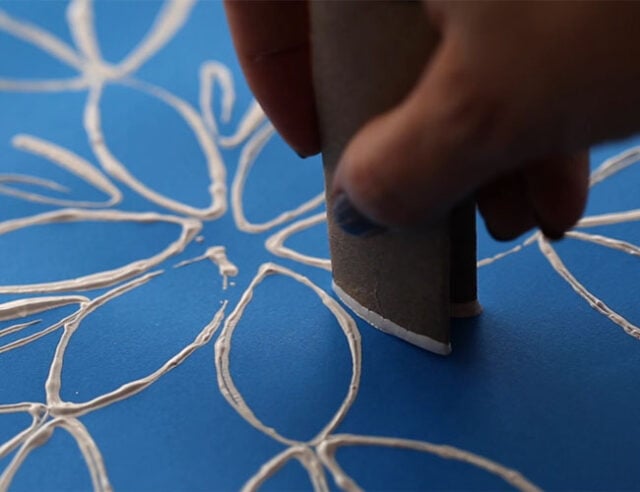 4. While the paint is still wet, sprinkle glitter onto your snowflake.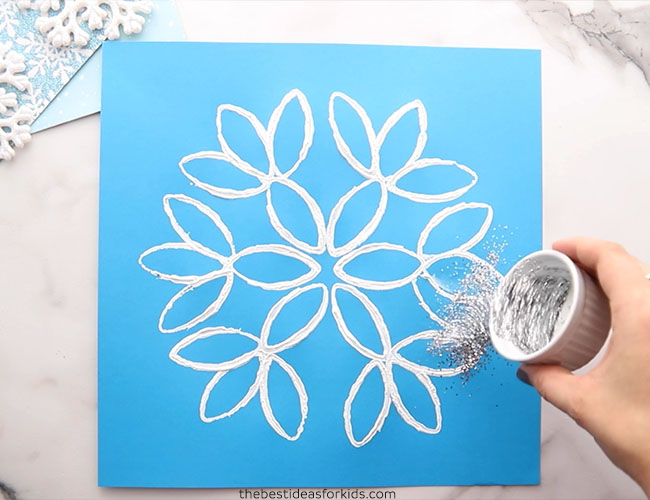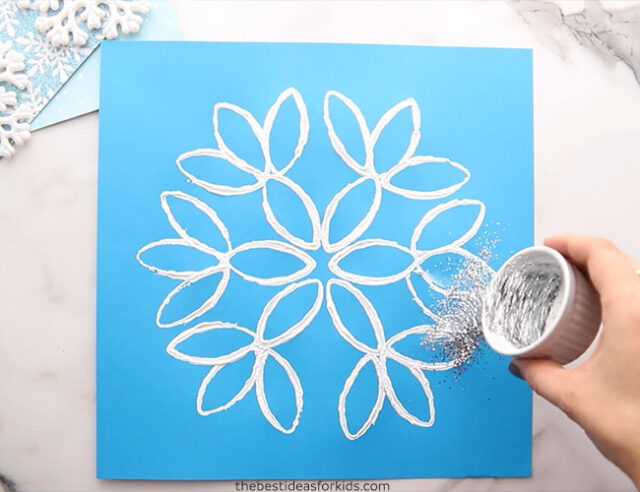 Shake off any excess glitter.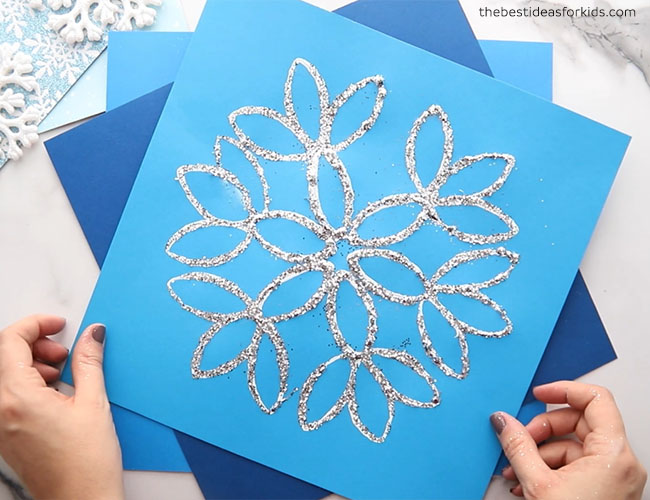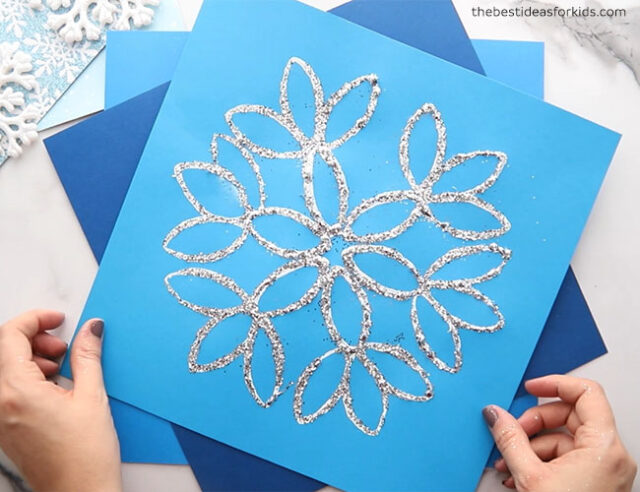 Try to see how many unique snowflake designs you can come up with!
For another fun snowflake activity, see this salt painting activity.