Making paper snowflakes is the perfect winter activity for a cold day indoors. All you need is paper and these snowflake templates to make them! And the designs are optional – you can draw your own too!
RELATED: How to Make Paper Snowflakes
Free Printable Paper Snowflake Templates
We love the colorful snowflakes you can make by using colored paper. The larger the paper you use – the bigger you can make your snowflake! So if you can find thin, large colored paper you can make even bigger snowflakes than these.
These cut-out snowflake templates are so easy to use too! Just print and cut!
There are 5 paper snowflake pattern templates to choose from.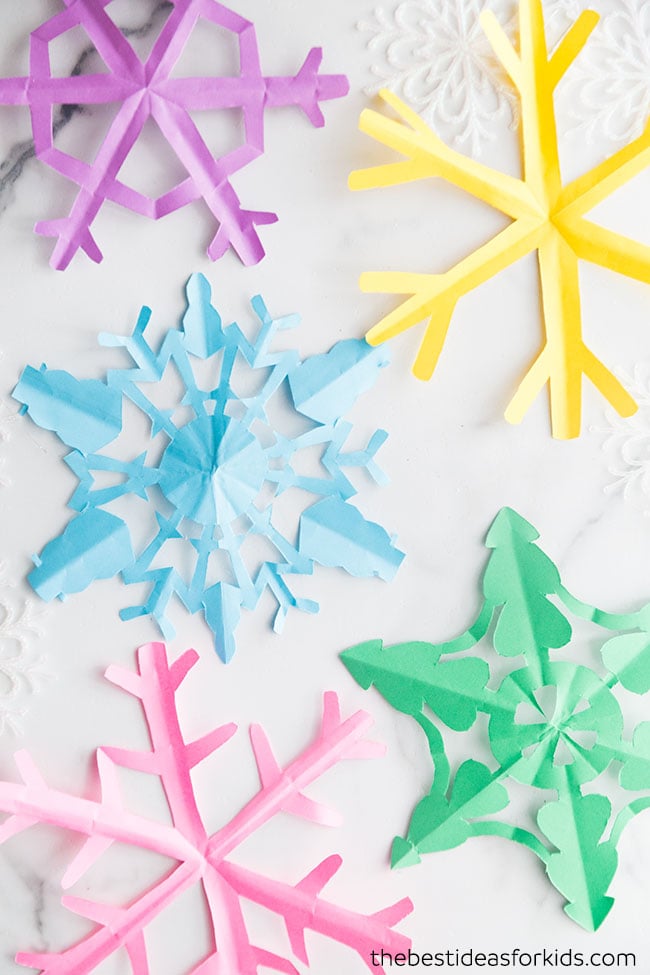 Once you know how to fold the paper to make a snowflake, you can make any design!
Watch the Video on How to Fold the Paper
What kind of paper should I use?
In order to easily cut out the snowflakes, you must only use regular paper. Any kind of thick paper that is more like cardstock will be really hard to cut.
We used this colored paper pack.
If you want to make extra large snowflakes, you can use easel paper and follow the same instructions.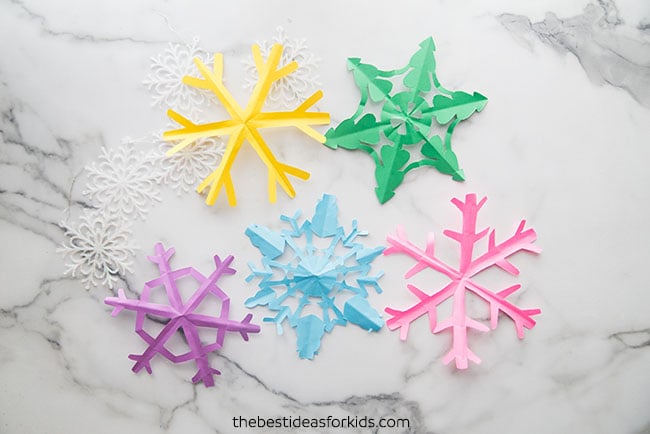 How to Cut the Snowflake Template
1. First print off the templates below.
Or follow along and draw your own.
Then cut out the square part of the template.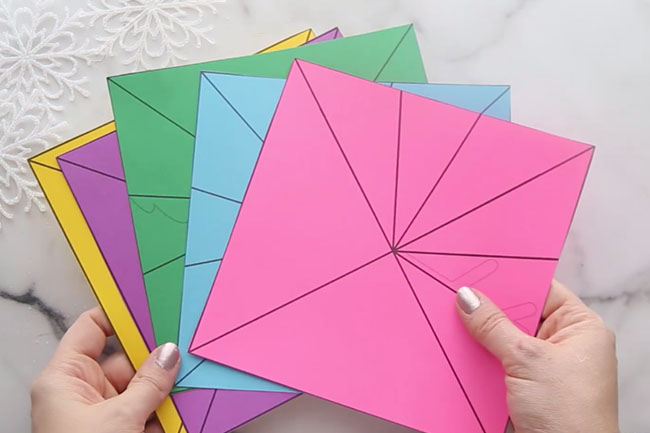 2. Fold the template along the diagonal line once.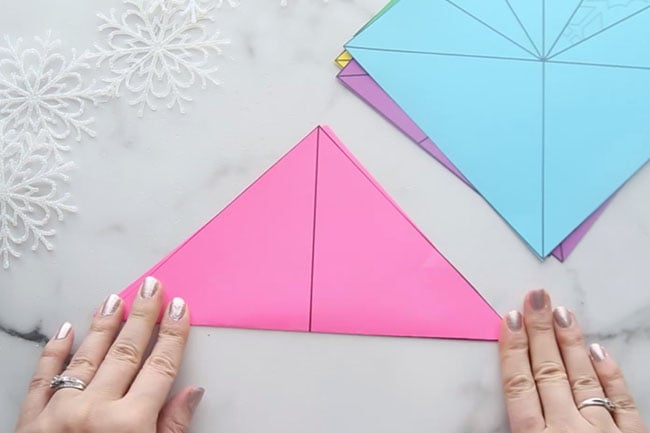 3. Fold along the diagonal again, leaving the part exposed which has the design.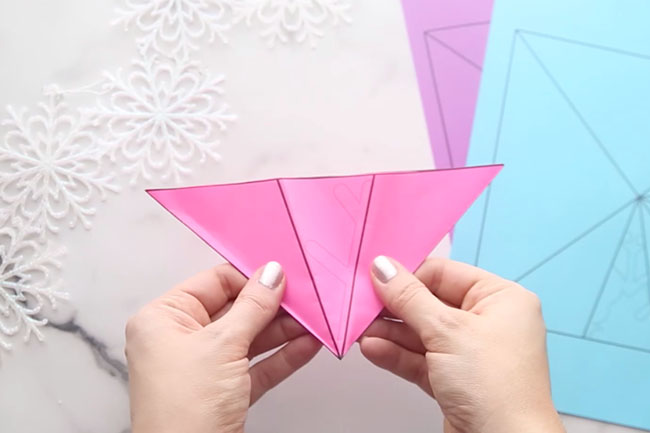 4. Fold the two side pieces behind the triangle with the design. Then trim off the top.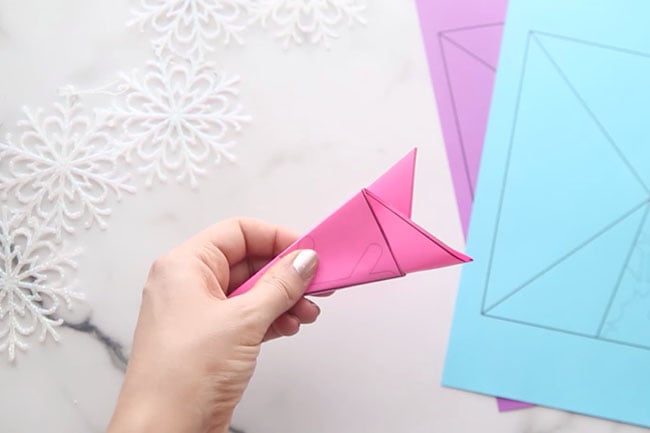 5. Now cut out your design!
This is also where you can draw your own design if making your own.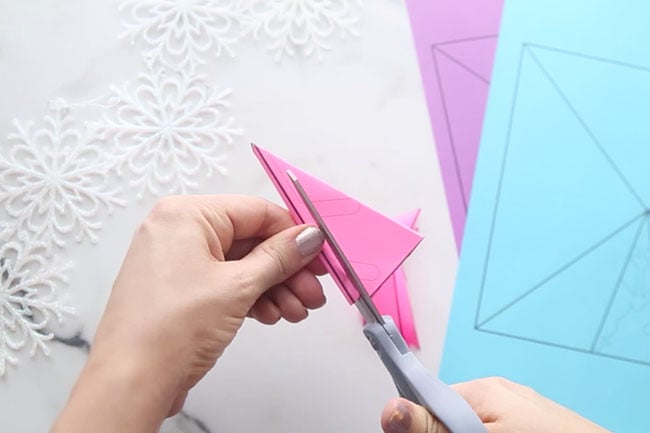 Free Printable Paper Snowflake Templates
Here are 5 designs you can choose from!
Click the link under each design to get the PDF printable.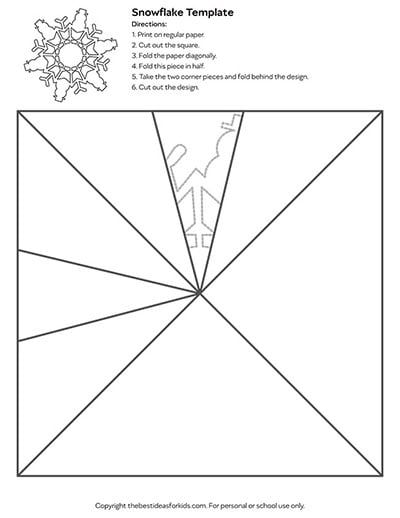 Get the snowman template here.
Get the Christmas Tree Snowflake Template.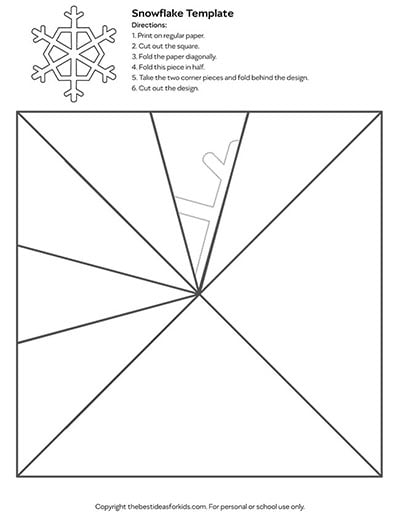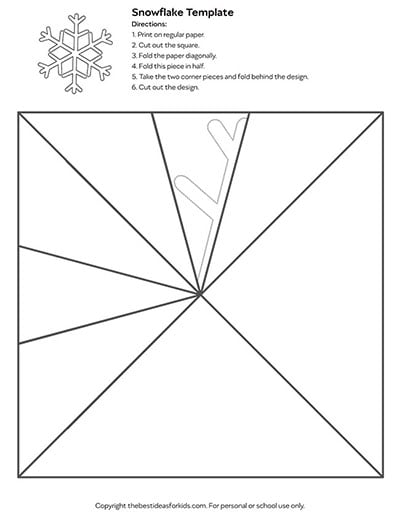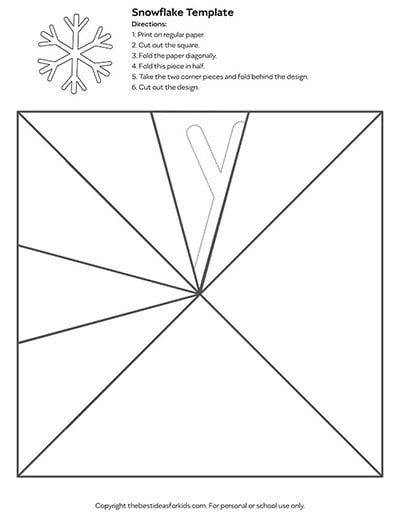 More Snowflake Activities
For more snowflake designs, see our other post on paper snowflakes which has a few more designs you can make.