Make a festive Yarn Christmas Tree this holiday season! This Christmas tree craft could be turned into an ornament or used for decoration. We love that you only need a few simple supplies to make this cute Christmas craft!
RELATED: Christmas Crafts for Kids
Yarn Wrapped Christmas Tree Craft
These yarn wrapped Christmas trees are a great way for kids to work on fine motor skills while creating something festive! Use these trees to decorate for the holiday season or turn it into an ornament!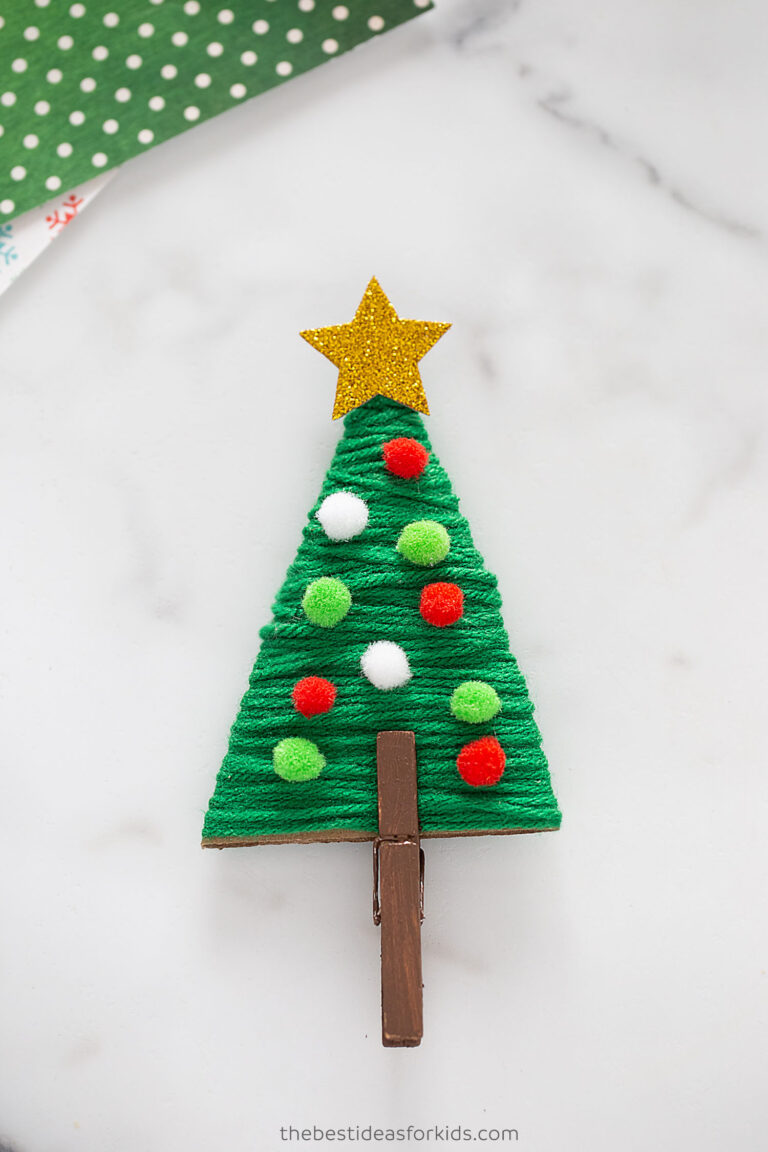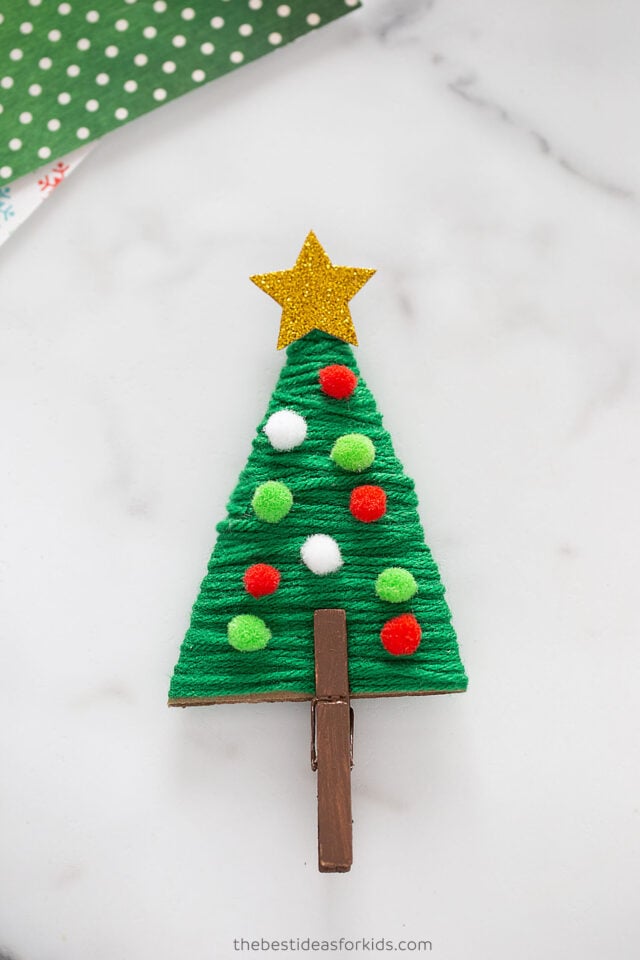 Have any extra yarn? You can use any color of yarn for this craft! Even try making all different colors of trees.
Supplies Needed
– Cardboard
– Hot glue (adult assistance needed)
Watch the Video Tutorial Here!
How to Make a Yarn Christmas Tree
1. Start by cutting a triangle shape out of cardboard.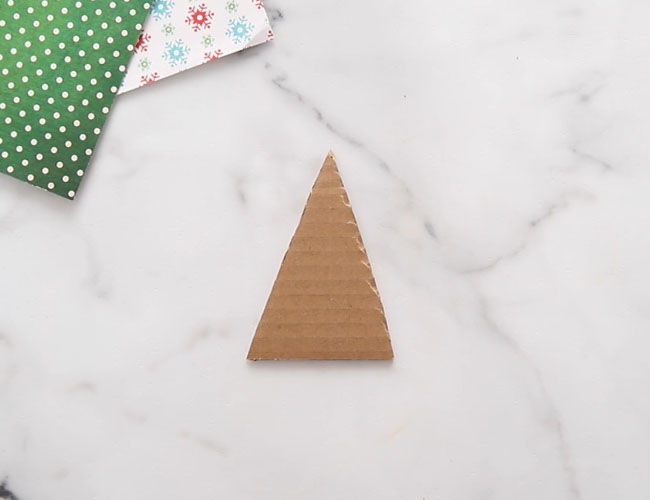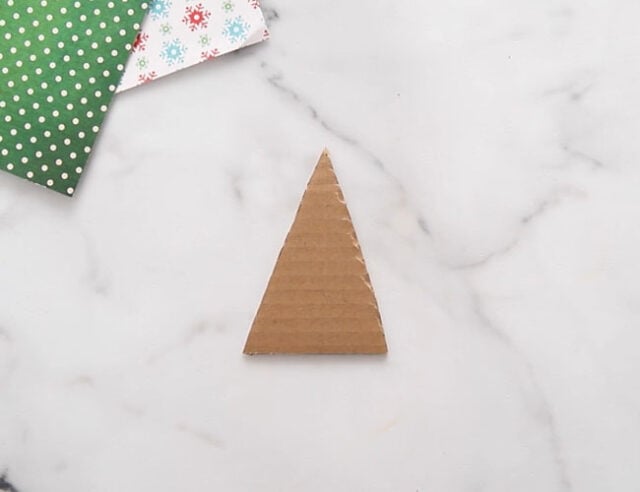 2. Wrap the yarn around the triangle.
Keep wrapping and overlapping it until it is completely covered in yarn.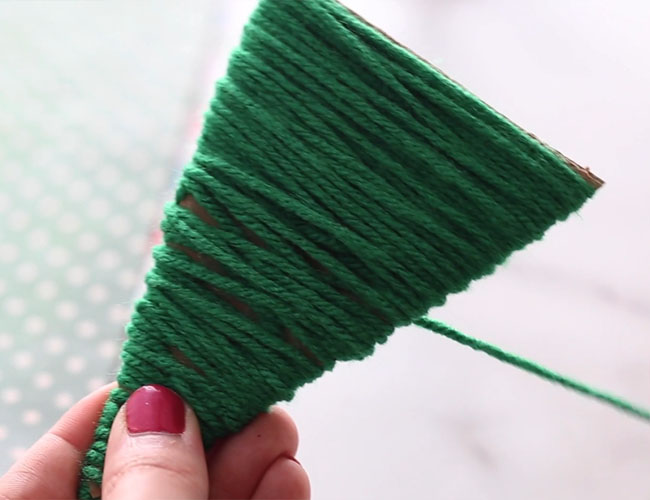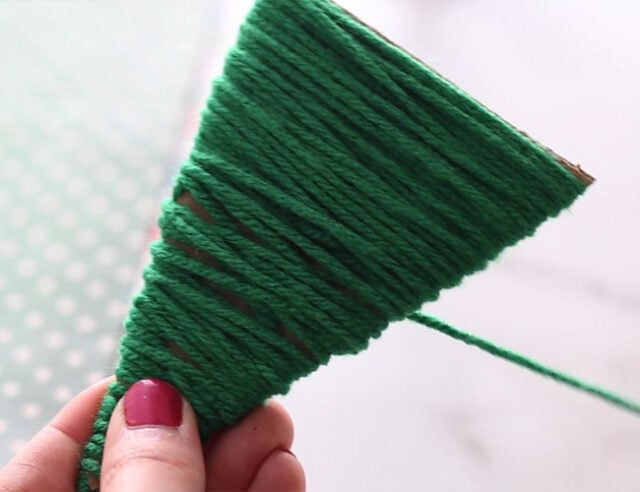 Secure the end of the yarn to the back of the tree with hot glue. Adult assistance required for this part.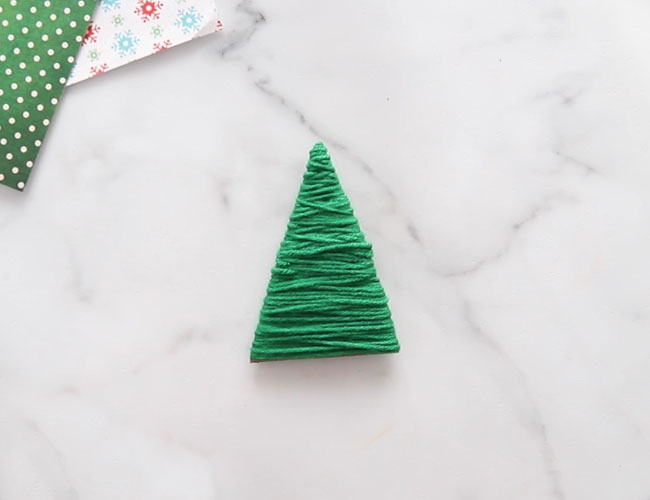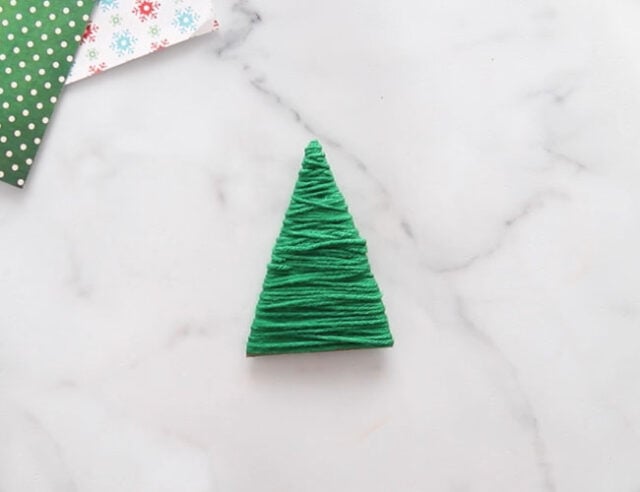 3. Attach pom pom ornaments to the tree with glue.
Add a star to the top and attach it with glue.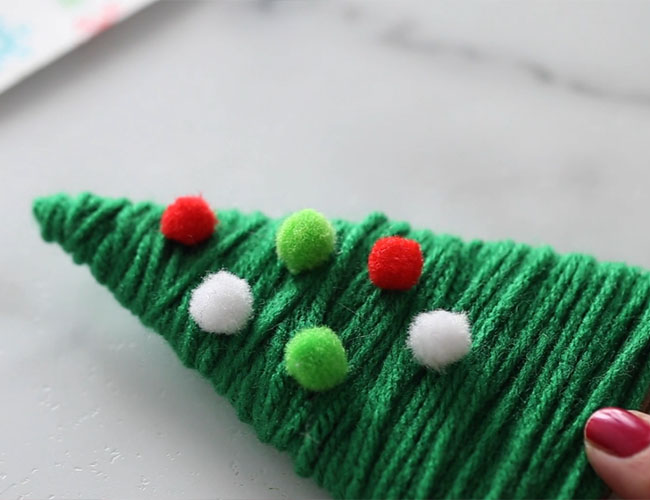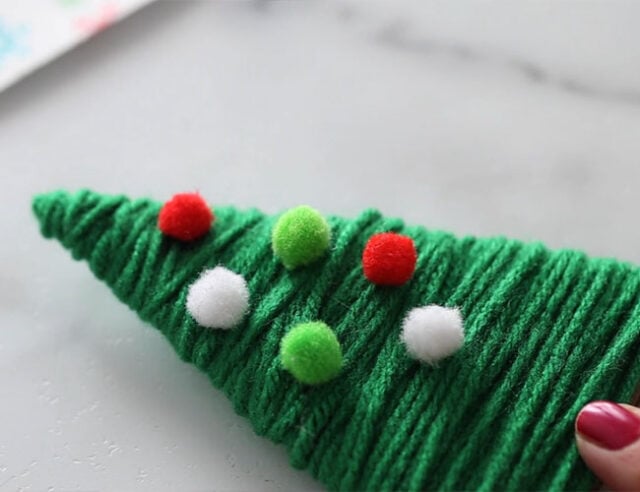 4. Paint a clothespin with brown paint and allow it to dry.
Clip the clothespin to the bottom of the tree.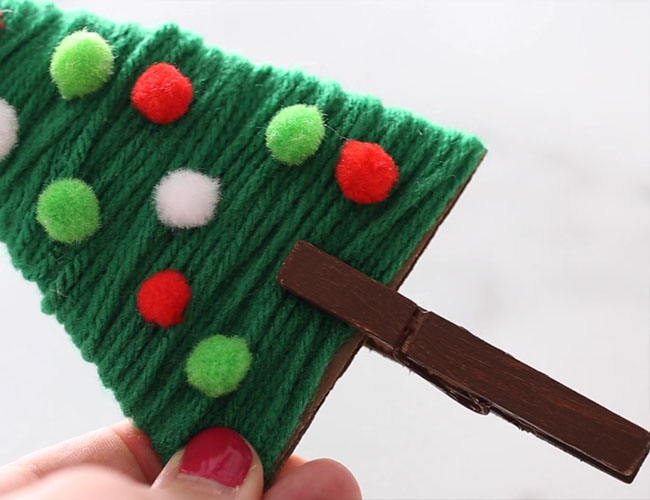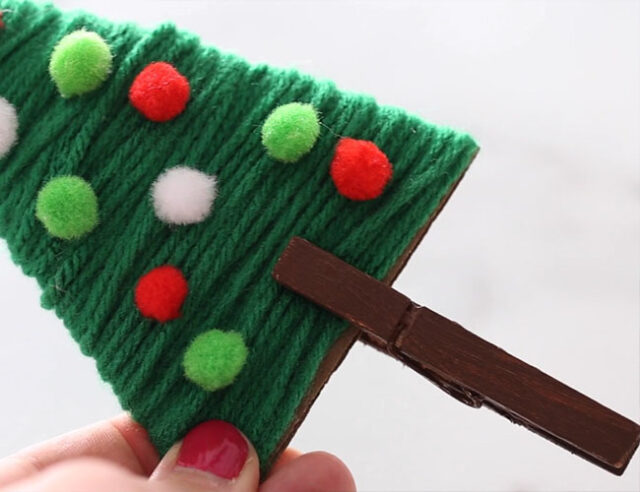 Now you should be able to stand the Christmas tree on the clothespin. If you find your Christmas tree is not standing up, it may be that it is too heavy. Try making the size of the tree smaller with less yarn.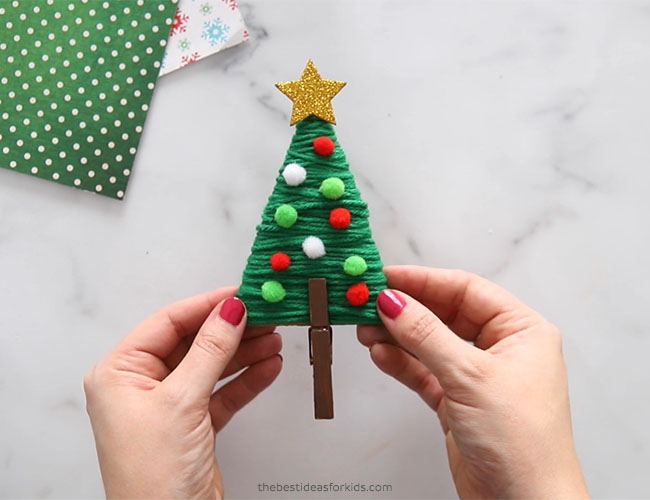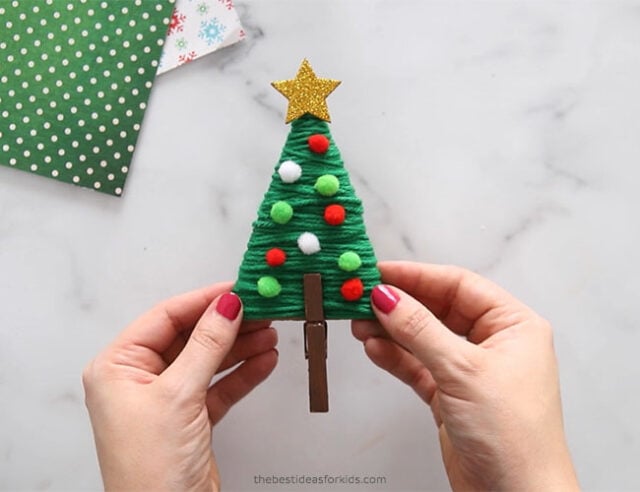 We love how easy it is to make these! Kids will love wrapping the yarn around the cardboard.
For more recycled crafts, see my recycled crafts for kids books.
See more Christmas tree crafts in our 50+ Christmas Crafts for Kids post!