For a fun holiday art activity, make these chalk pastel ornaments! Kids will love the process of blending the chalk with their fingers. And each artwork will turn out unique!
RELATED: Christmas Crafts for Kids
Chalk Pastel Ornament Art
Grab the free printable at the bottom of the post. There are 5 different ornament shapes to choose from.
You will be surprised at how easy it is to make these colorful chalk pastel ornaments!
Put the finished artwork in a frame to display or use one ornament to make a card. You could even make chalk ornaments on smaller pieces of paper and turn them into custom gift tags and write names inside.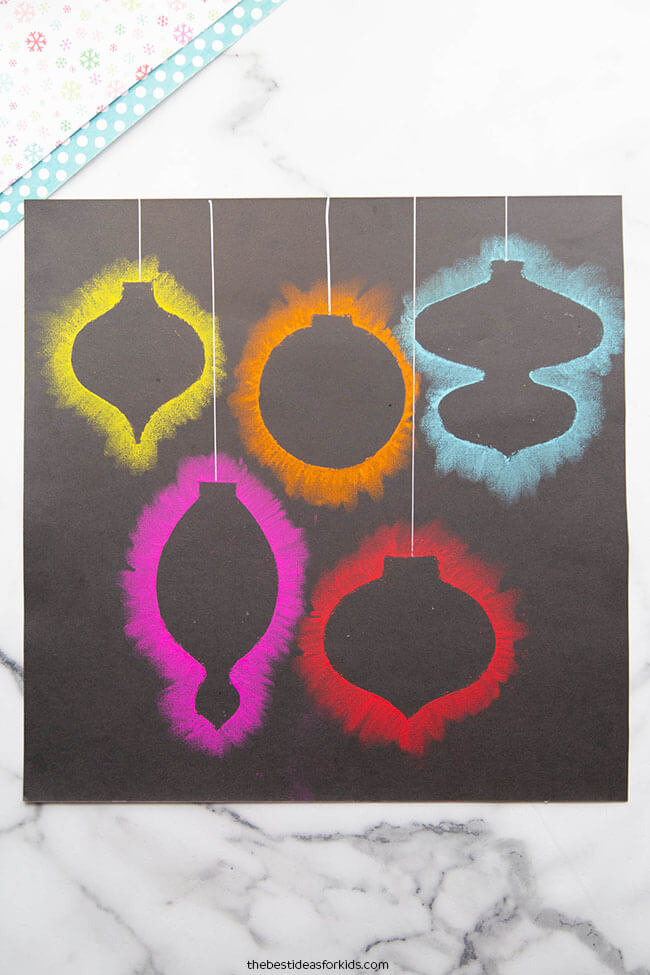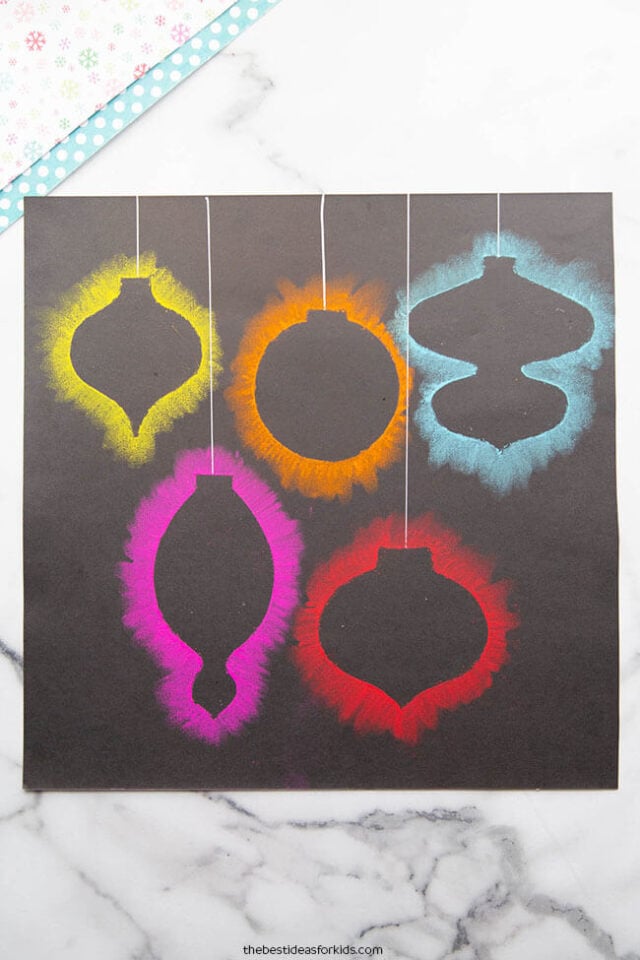 Kids can get creative by experimenting with different colors of chalk and paper. Use our free printable templates or draw your own ornament shapes.
You can even add designs inside the ornaments with a paint pen or chalk.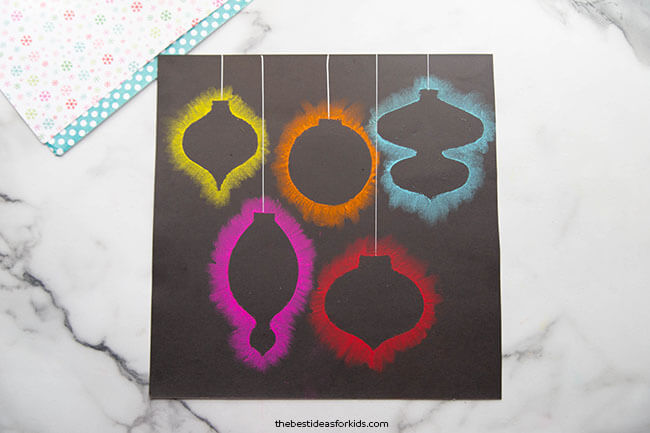 Supplies Needed to Make Chalk Pastel Ornaments
All you need are a few supplies including black paper, chalk pastels and our free printable template to create this beautiful chalk pastel art.
Watch the Video Tutorial Here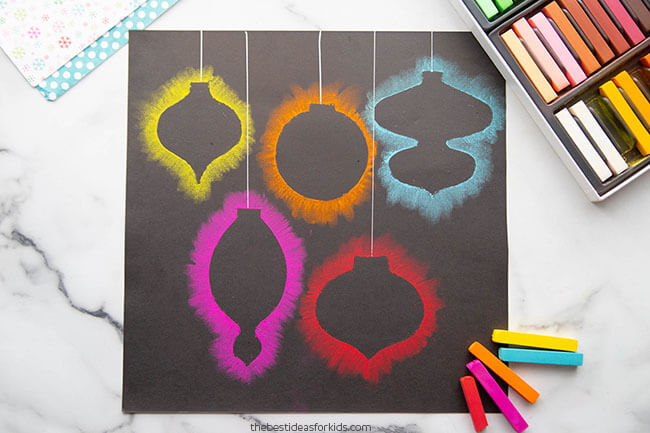 Steps to Make Chalk Pastel Ornaments
1. Print the ornament templates on white cardstock and cut them out.
You can get the free printable ornament templates at the bottom of the post.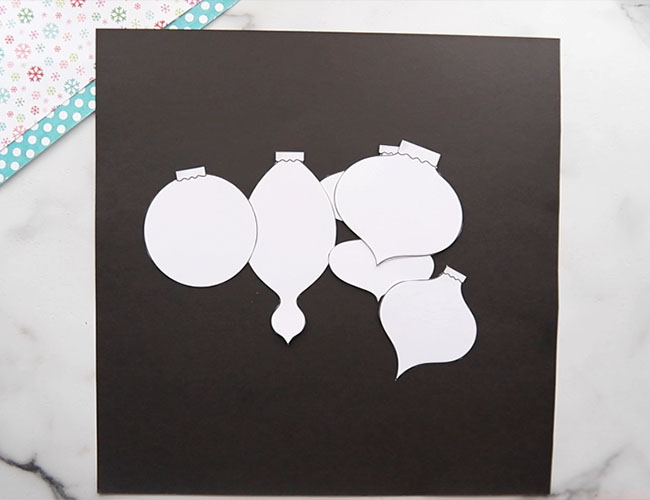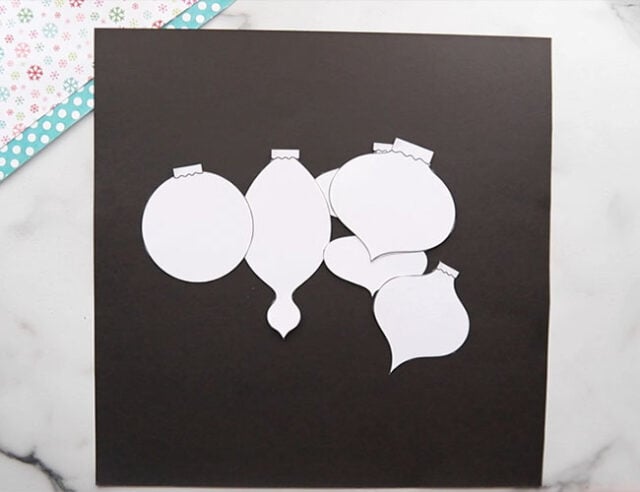 2. Put small pieces of painter's tape on the back of the ornaments.
The tape helps the ornament templates not to move when kids are using the chalk. You can also have them hold them in place.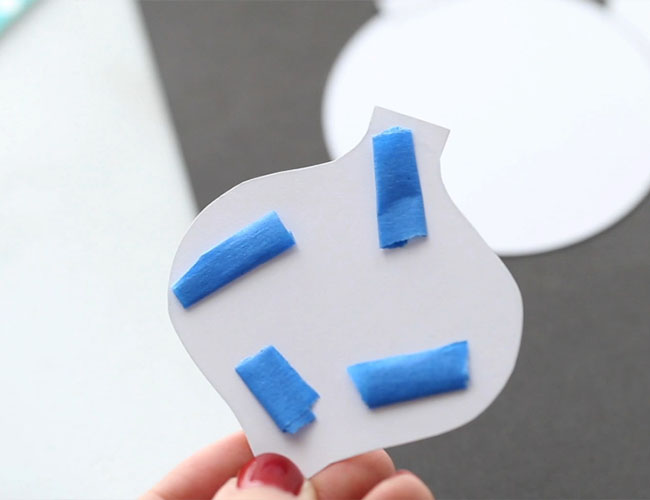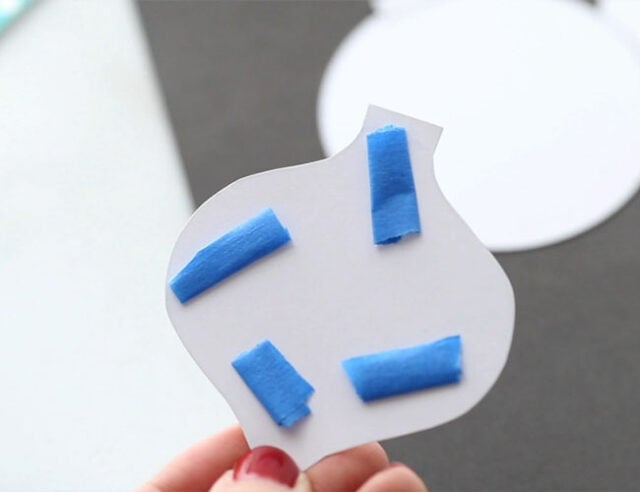 Place the the ornaments on the black paper in various heights.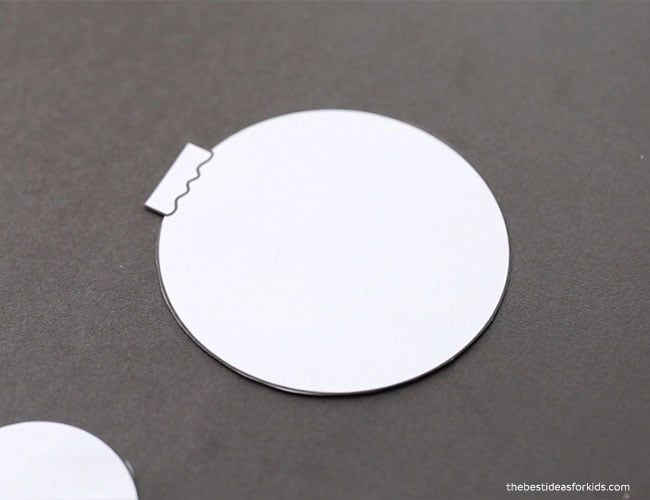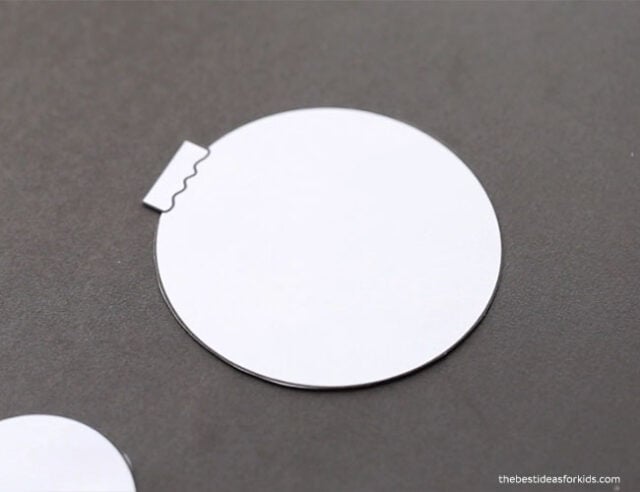 3. With a silver acrylic paint pen, draw a line from the top of the paper to each ornament.
You can also use chalk to dry a line, but do this step last as the chalk might smudge during the next step.
Use a ruler to draw the line with the paint pen.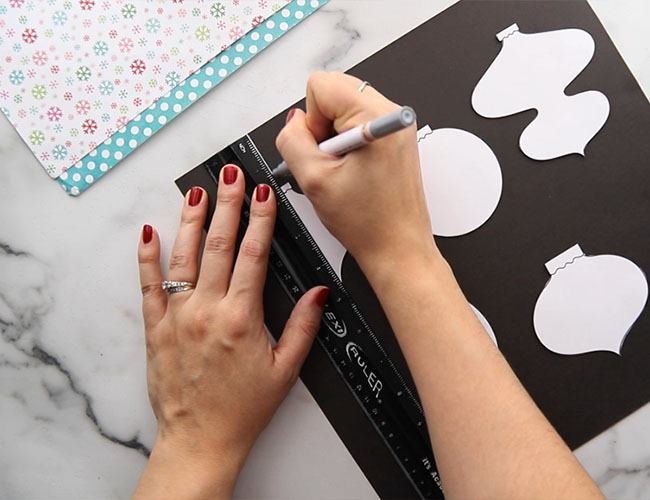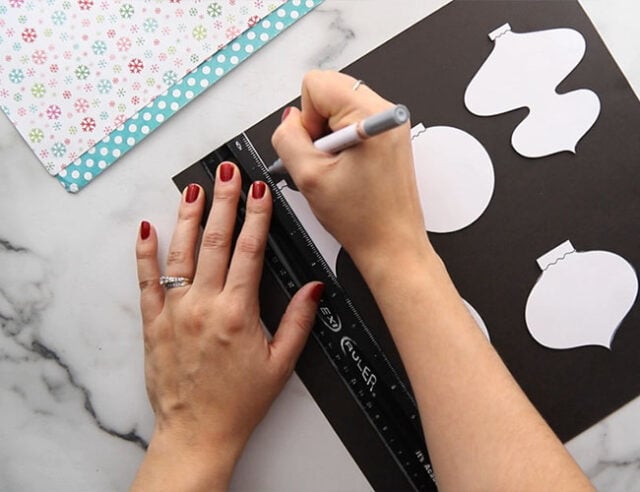 4. Trace around each ornament with a chalk pastel.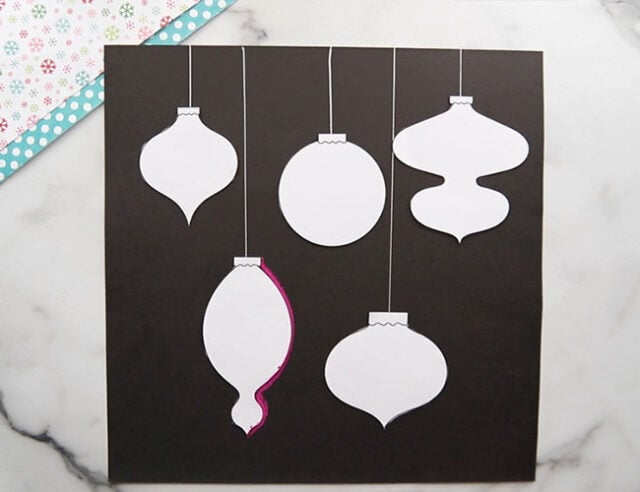 Draw short lines coming out of each ornament.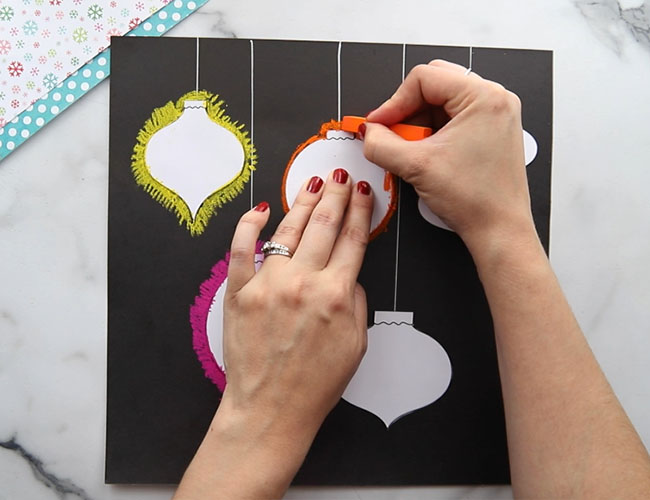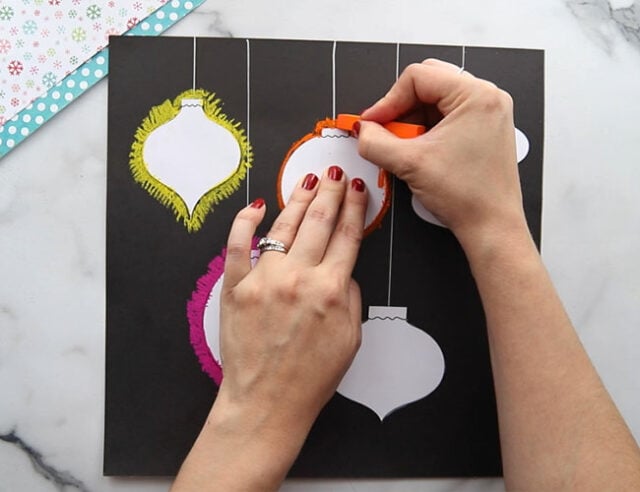 5. Use your finger to blend and smudge the chalk.
Clean your finger each time you switch to a new color of chalk.
Have a damp paper towel or baby wipe nearby for quick and easy clean-up.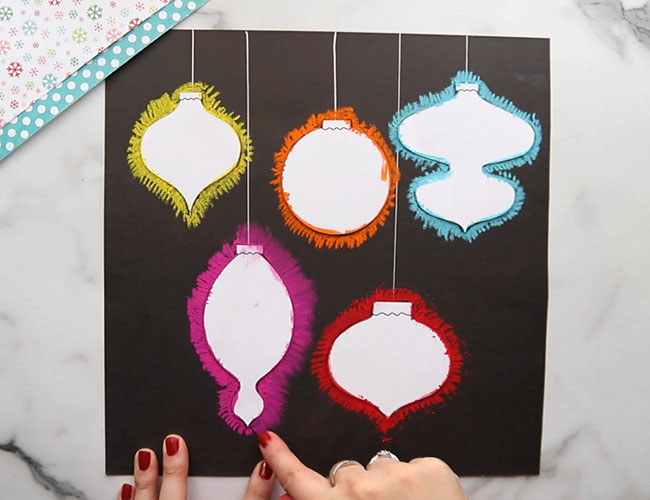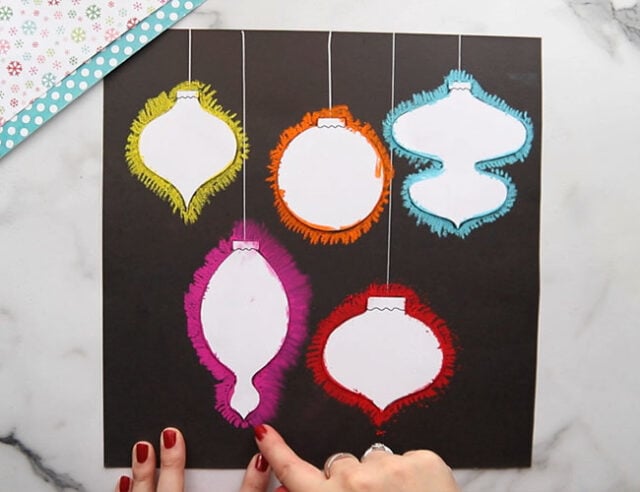 6. Remove the ornament templates and tape.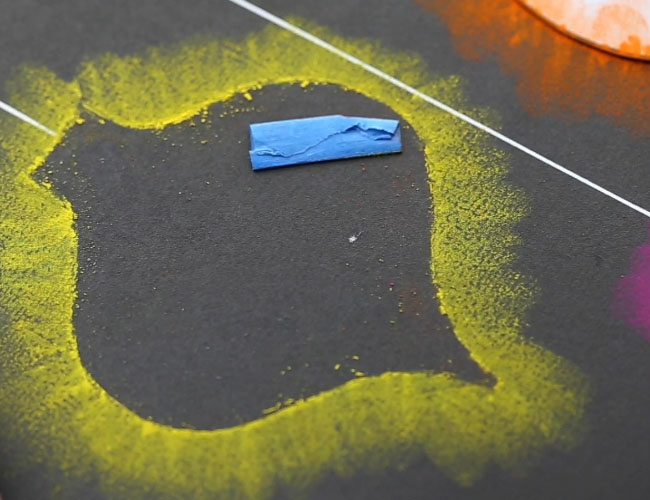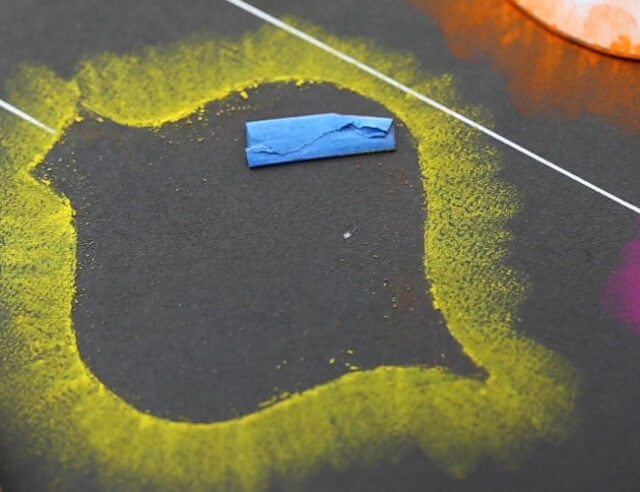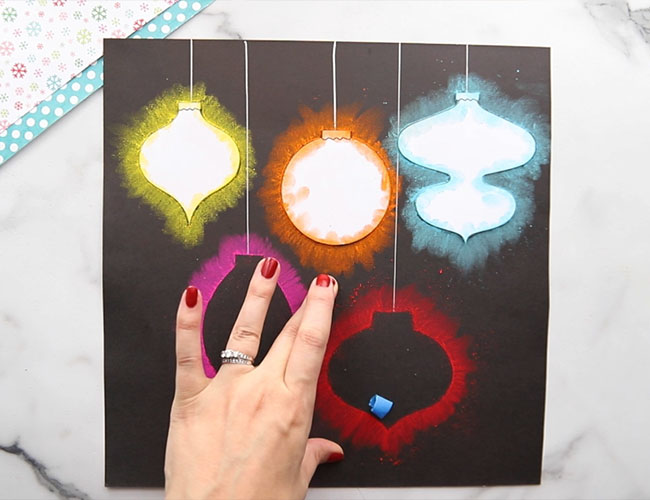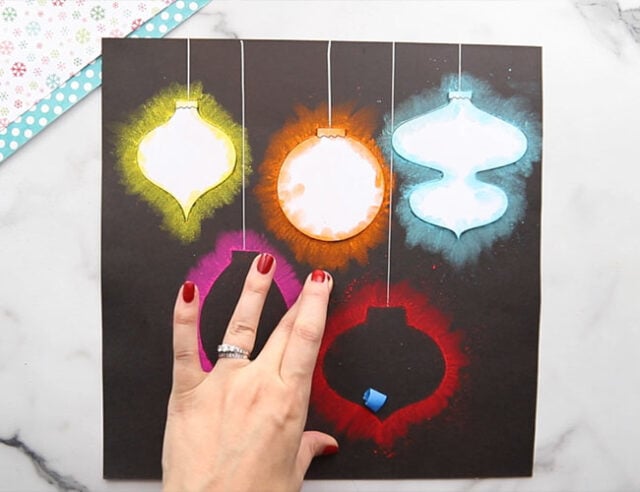 Kids can have fun experimenting with different colors of chalk and ornament shapes. You can even use more than one color of chalk and blend them together!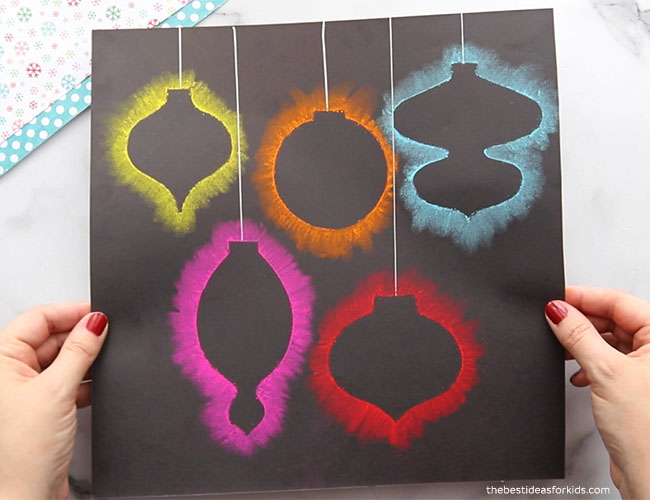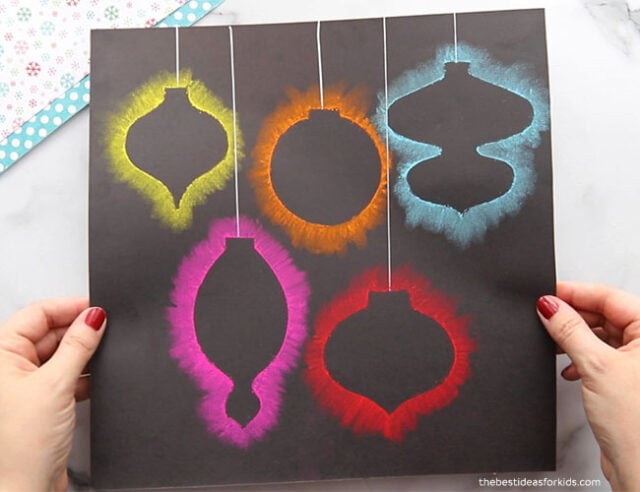 Get the Printable Ornament Templates Here
See more Christmas crafts with 50+ Christmas crafts for kids!