This handprint cardinal craft is the perfect Winter craft for kids! The best part is that it's a low-mess craft made with paper and felt. Your kids will love making their own handprint cardinal and birch tree winter scene! And you'll get to treasure this craft as a keepsake for many years too! Don't forget to put the date on the back so you can remember the age of your kids when they made them.
RELATED: Handprint Penguin
Handprint Cardinal Craft
For some more handprint and footprint Winter crafts, see these: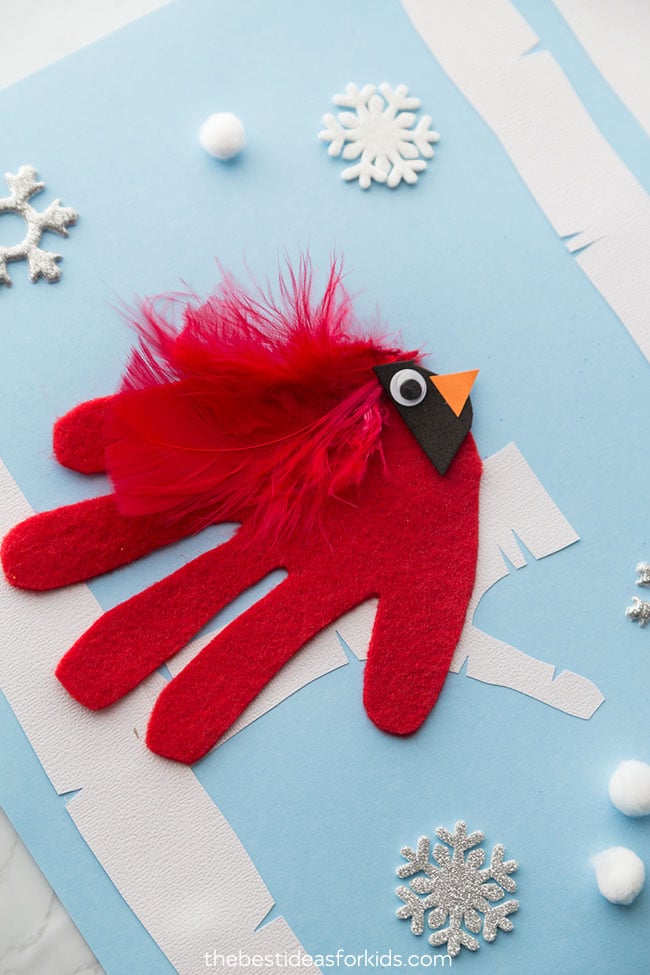 Handprint Cardinal Supplies Needed
– 12×12 white cardstock (to fit the larger blue cardstock)
– scissors
– red felt
– Extra strong non-toxic kids glue -we use this glue for gluing on pom poms and felt
Watch the full tutorial video here before you get started!
How to Make a Handprint Cardinal Craft
1. First cut out strips of white cardstock to make the birch trees. Cut small slits in the sides. Do these randomly to give it a more natural effect.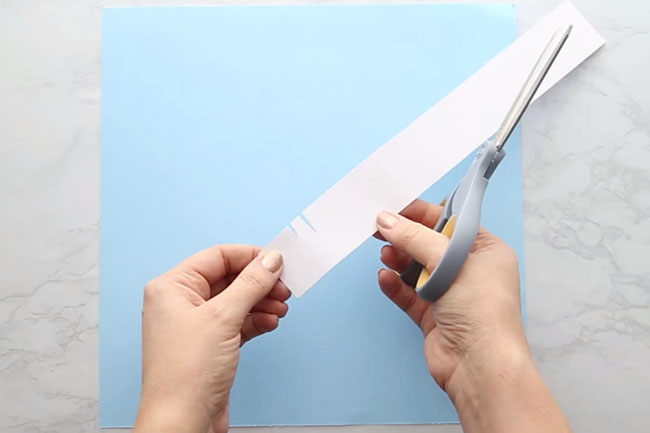 2. Cut out a smaller piece for the branch and tuck it underneath the one trunk and then glue it down.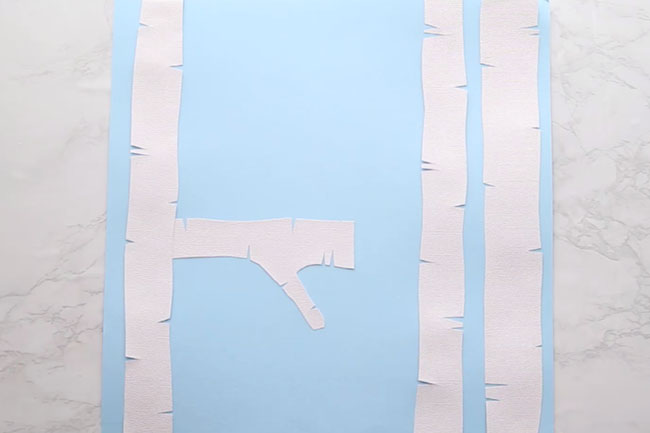 3. Cut the handprint out from red felt and glue on top of the branch. We use this glue for gluing on pom poms and felt.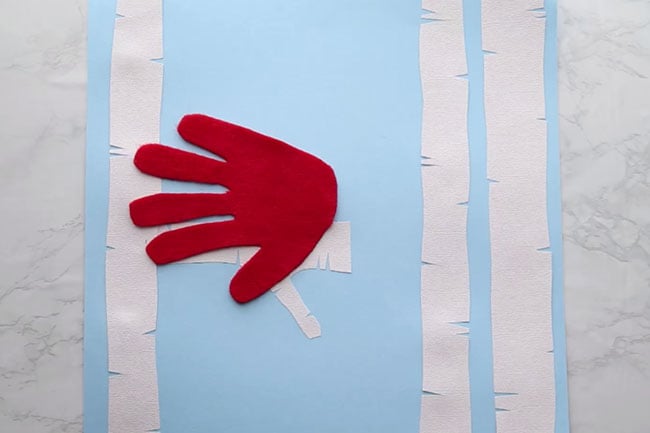 4. Glue on the feathers to the top of the handprint. Then cut out a small foam black piece for the face. Glue on a a beak and googly eye on top.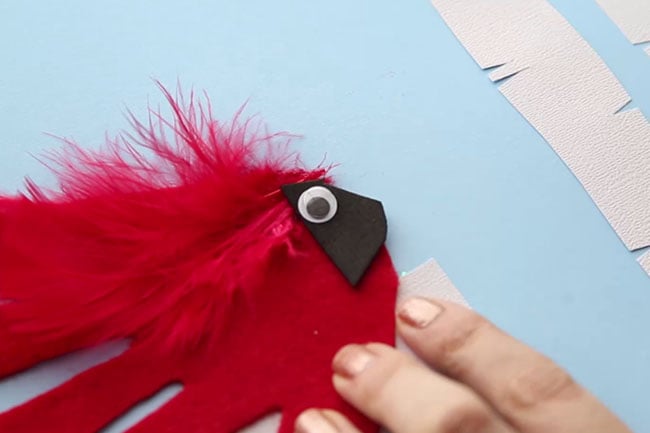 5. Add foam snowflake stickers and white pom poms for decoration.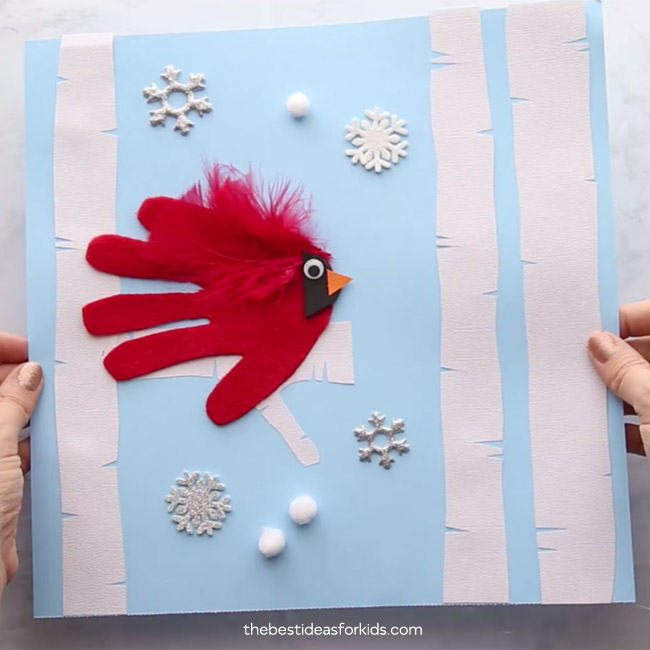 Then you are done your handprint cardinal! We love how simple this is to make. And it makes a beautiful winter art scene you can place up on the walls to admire!
More Winter Crafts for Kids
For another Winter handprint craft, see this handprint penguin craft.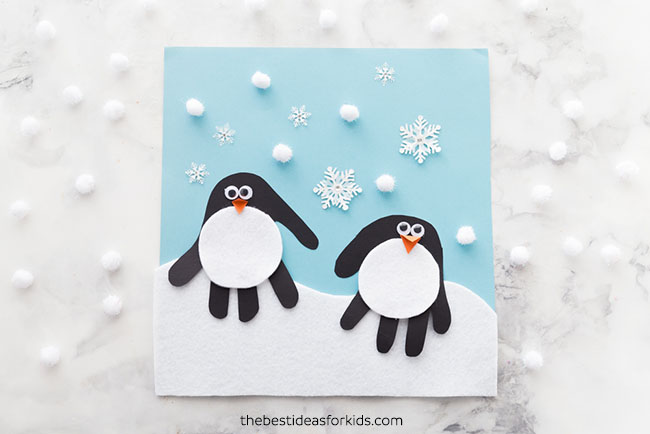 For more penguin and Winter craft ideas, see 15+ penguin crafts for kids.
Pin this for later!