If you are looking for a fun Christmas activity, try this fork painted wreath! It's fun for kids to use a fork instead of a paintbrush! The fork also makes a really pretty painted effect.
RELATED: Christmas Crafts for Kids
Fork Painted Wreath Craft
We love that this wreath craft only requires a few materials to make.
You only need paint, white cardstock, a fork and some pom poms. Even toddlers can help use a fork to make their own wreath!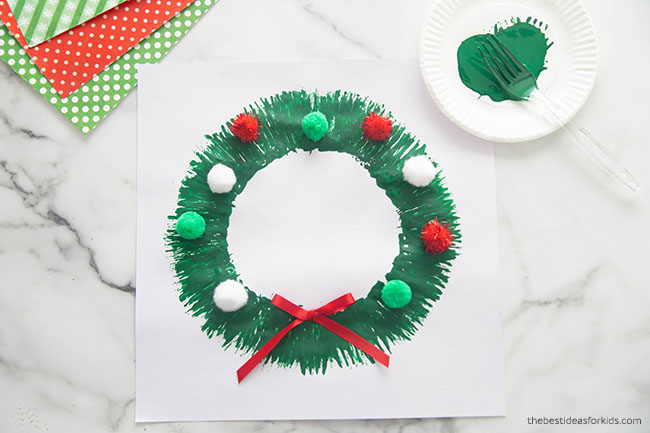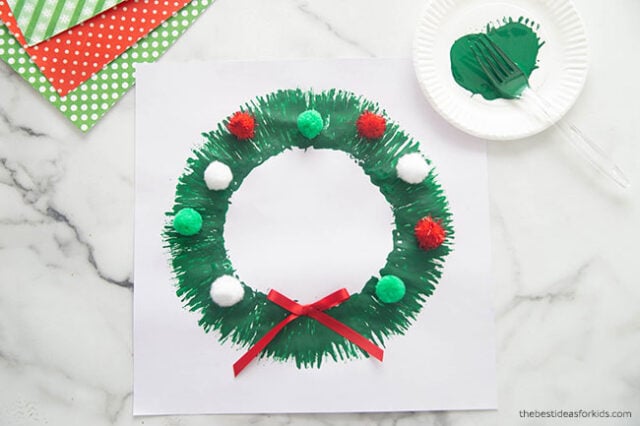 You can cut out your wreath and hang it on a door or you can add a holiday message to it and put it up to display.
To make a paper wreath, see how to make our handprint wreath.
Supplies to Make a Fork Painted Wreath
Watch the Video Tutorial
How to Make a Fork Painted Wreath
1. Start by tracing a small paper plate with a pencil on the white cardstock.
You can also use a bowl or other circle-shaped object on your paper to create a template. This will make it easier to go around in a circle to make the wreath.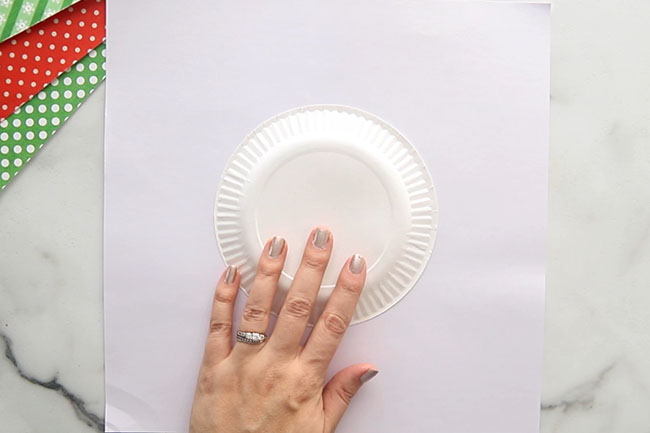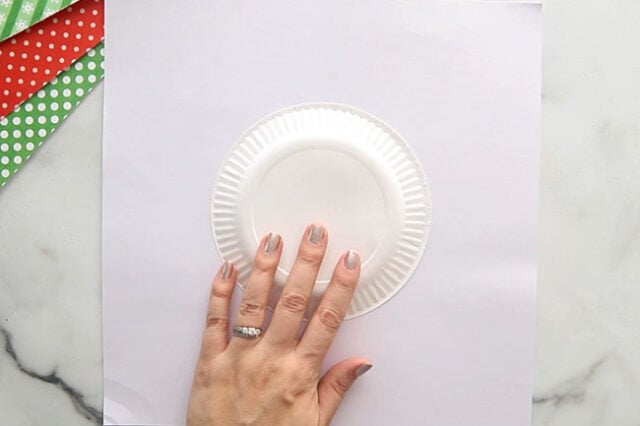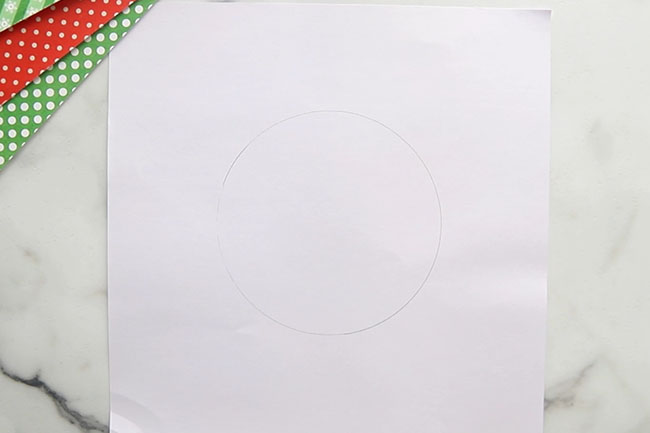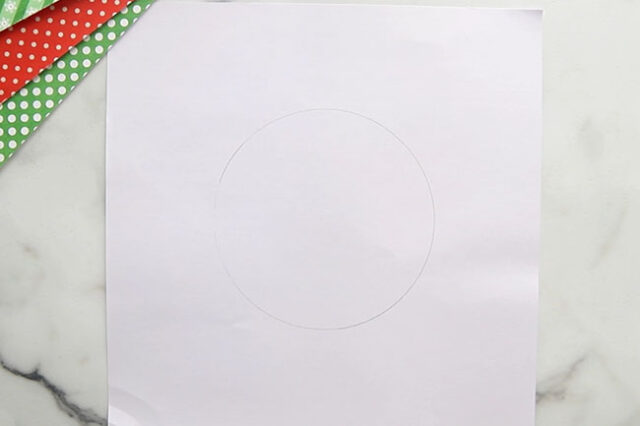 2. Dip a plastic fork in green paint.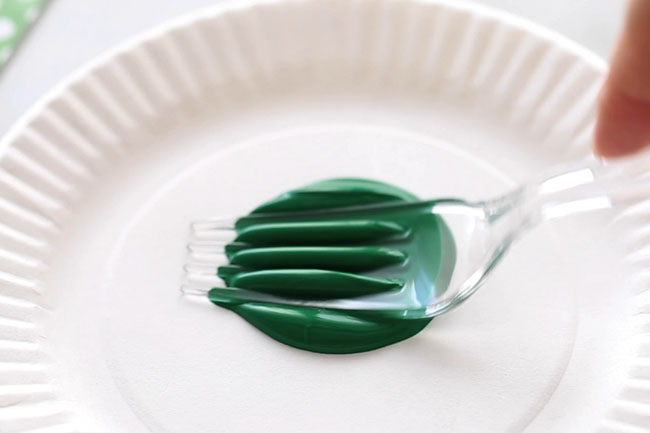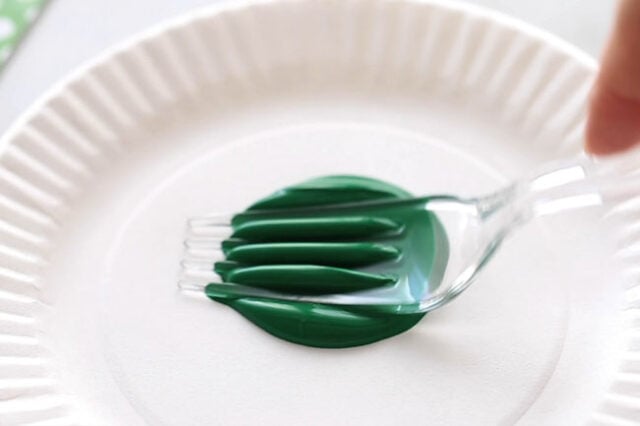 3. Start to stamp the fork around the circle shape you made.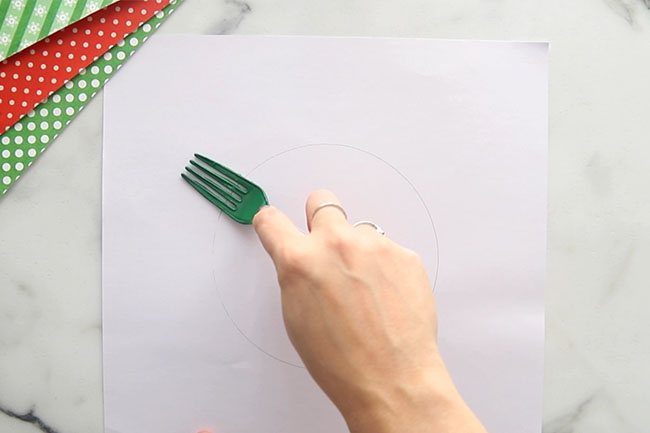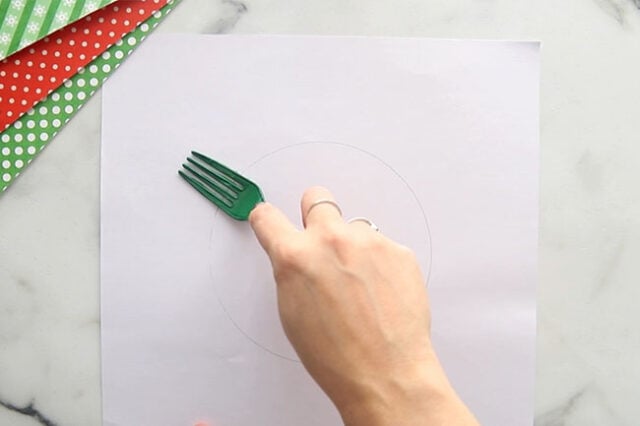 Stamp with the bottom of the fork slightly below the circle to cover the pencil marks with paint.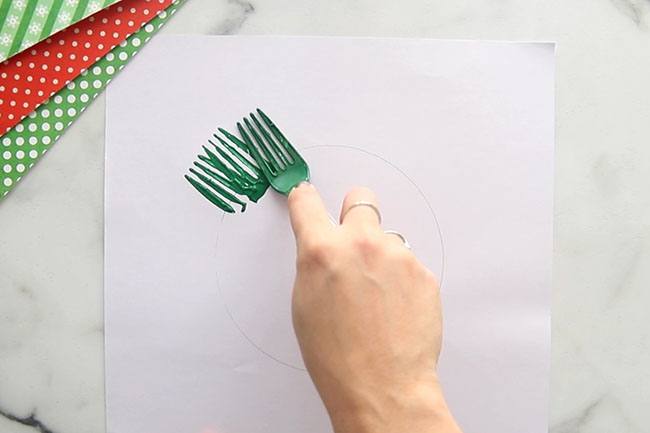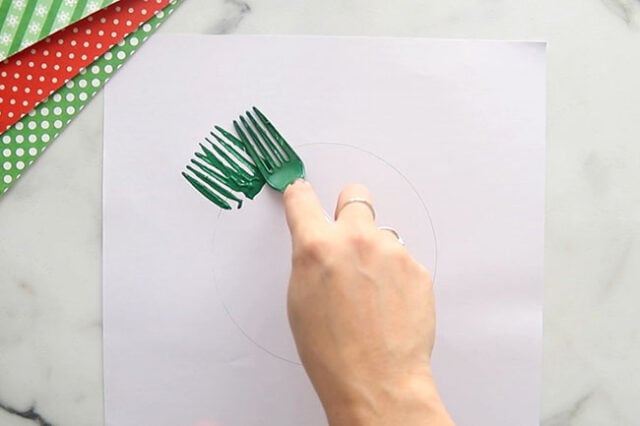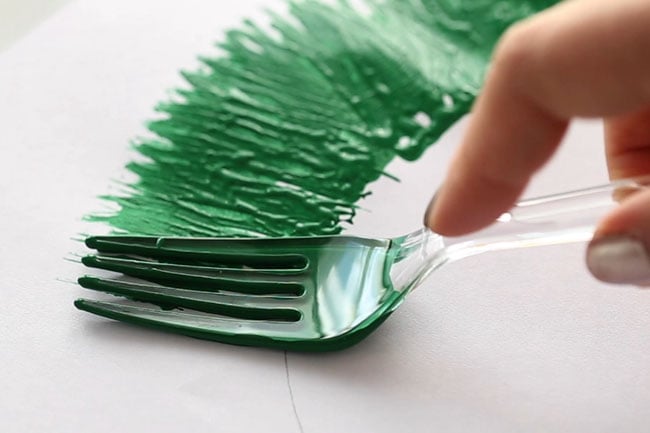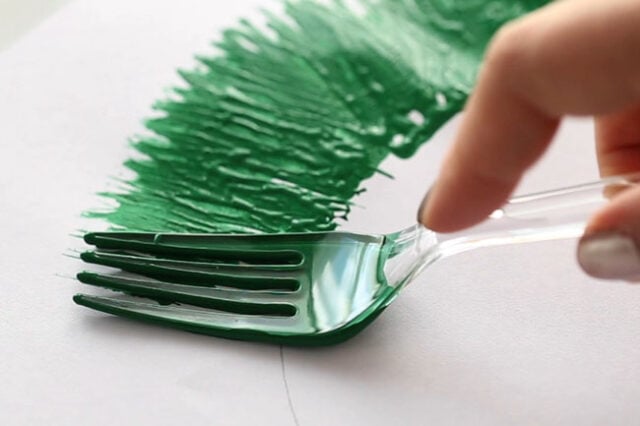 4. Continue painting with the fork to make the wreath shape.
Keep repeating this process, overlapping the fork marks to fill in any gaps as needed.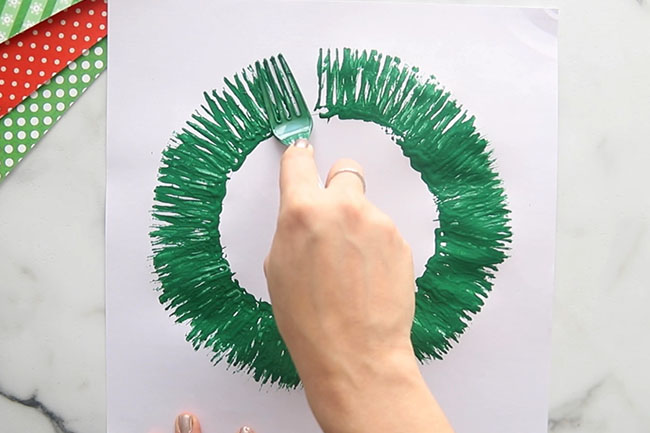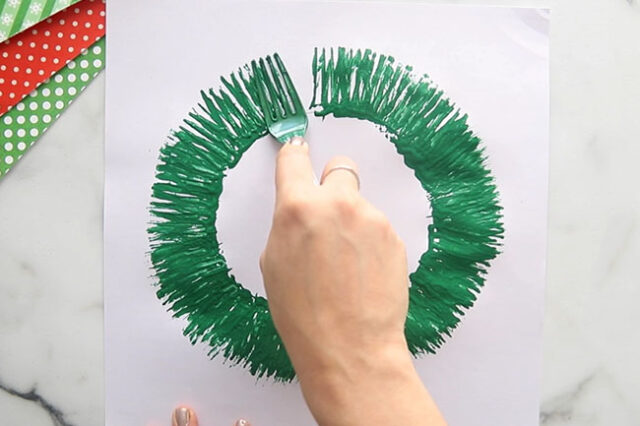 5. Allow the paint to dry, then glue on pom poms.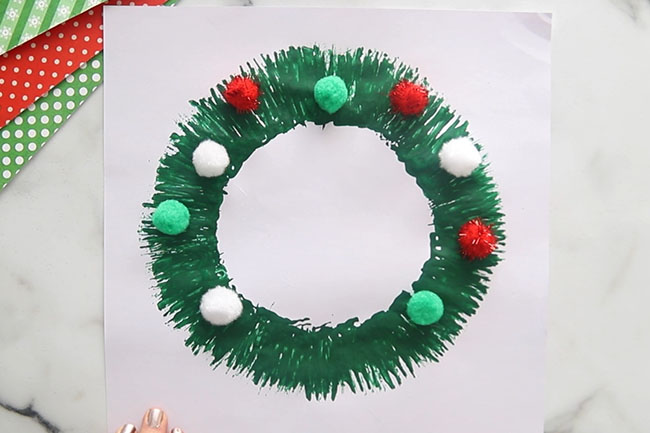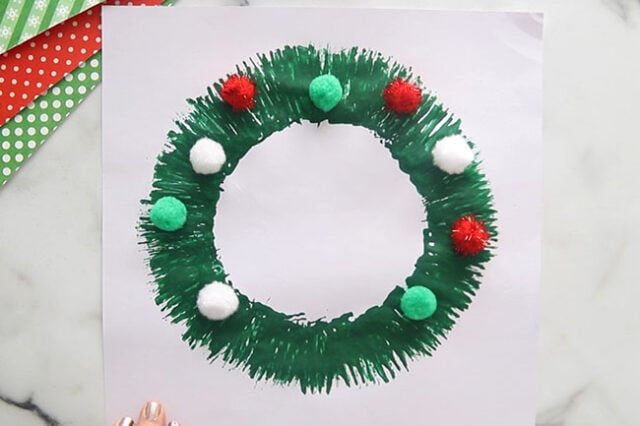 6. Make a bow with the red ribbon and glue to the bottom of the wreath.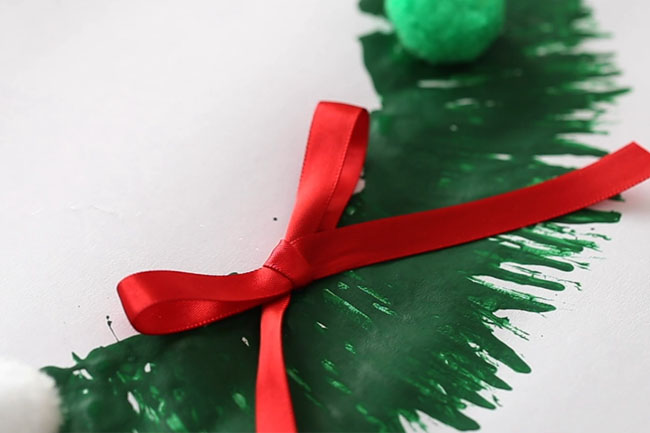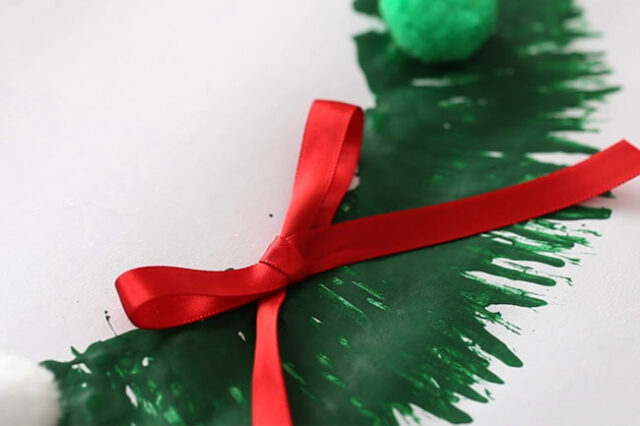 Kids can also paint on ornaments instead of gluing on pom poms. They can use fingerprints or paper to decorate the wreath.
8. Cut out the wreath to hang it up or add a holiday message to it.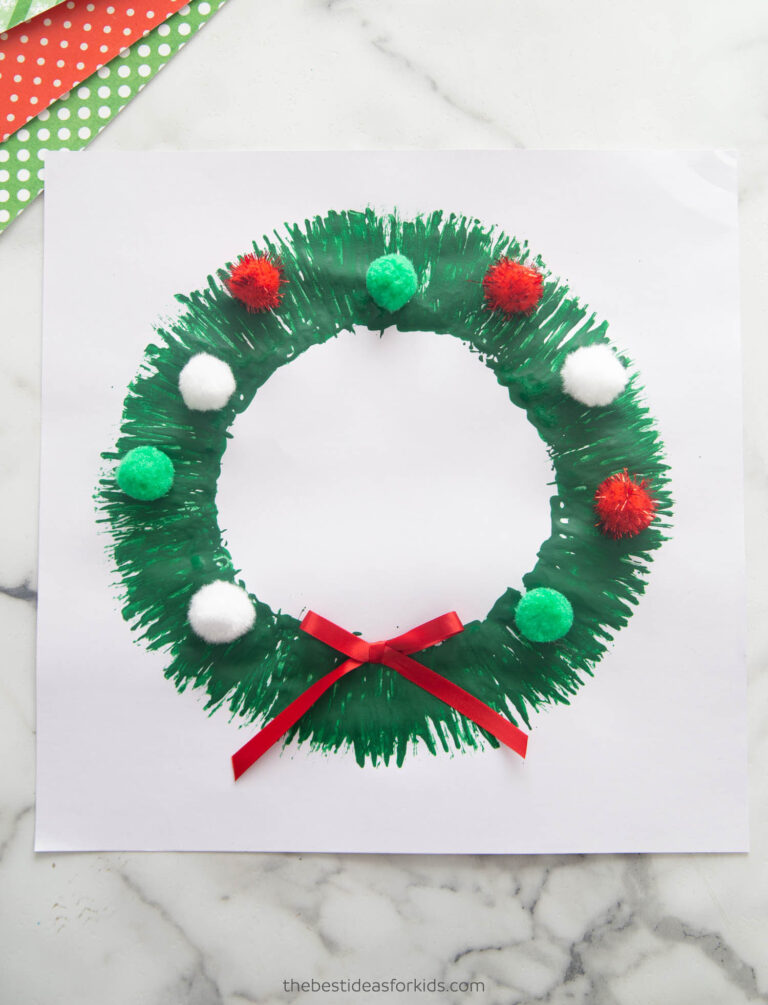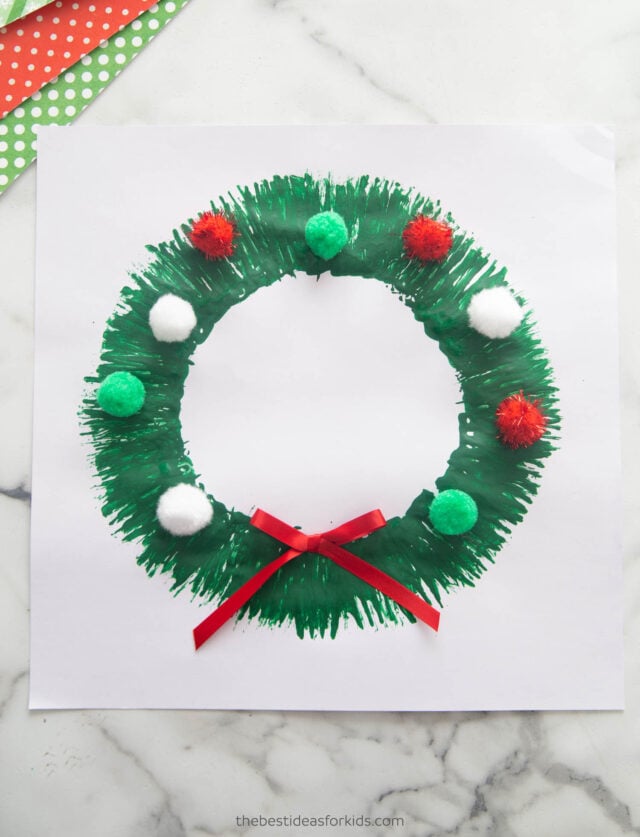 We love how easy this is for kids to make!
If you loved painting with a fork, see how to make fork painted Christmas tree cards!
See 50+ Christmas Crafts for Kids for more Christmas craft ideas.