If you are looking for an easy handmade ornament idea, make a Pistachio Poinsettia ornament. These ornaments are easy enough for kids to make, yet beautiful enough to give as a gift or added as gift tags.
RELATED: Christmas Crafts for Kids
Pistachio Poinsettia Ornaments
We love that this ornament uses recycled pistachio shells. Kids can practice fine motor skills while also painting and creating this ornament. And if you love recycled crafts – see my 2 recycled crafts for kids books!
For another fun ornament idea, see our salt dough ornament recipe!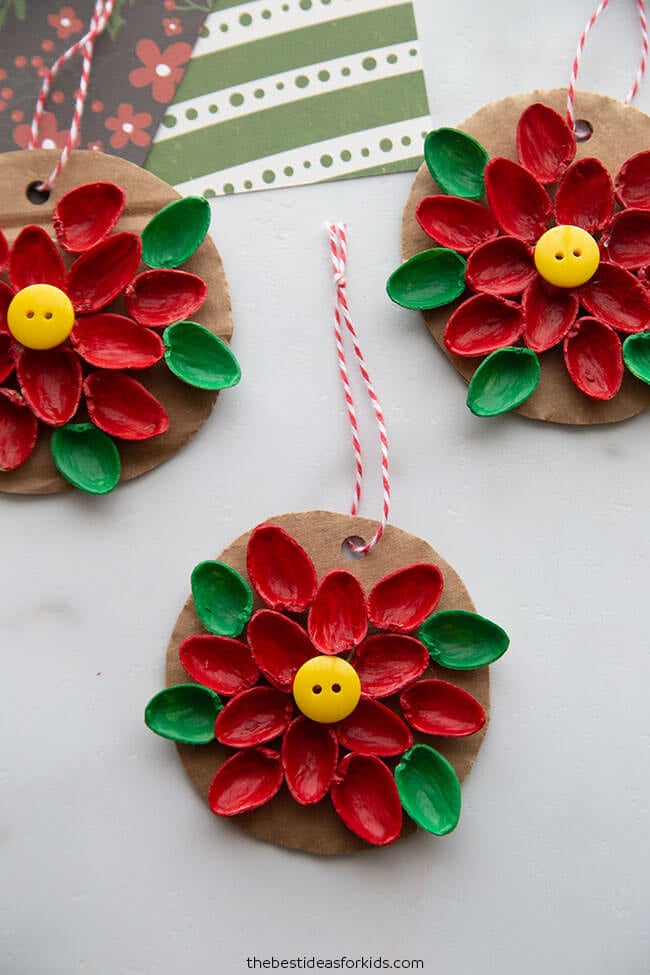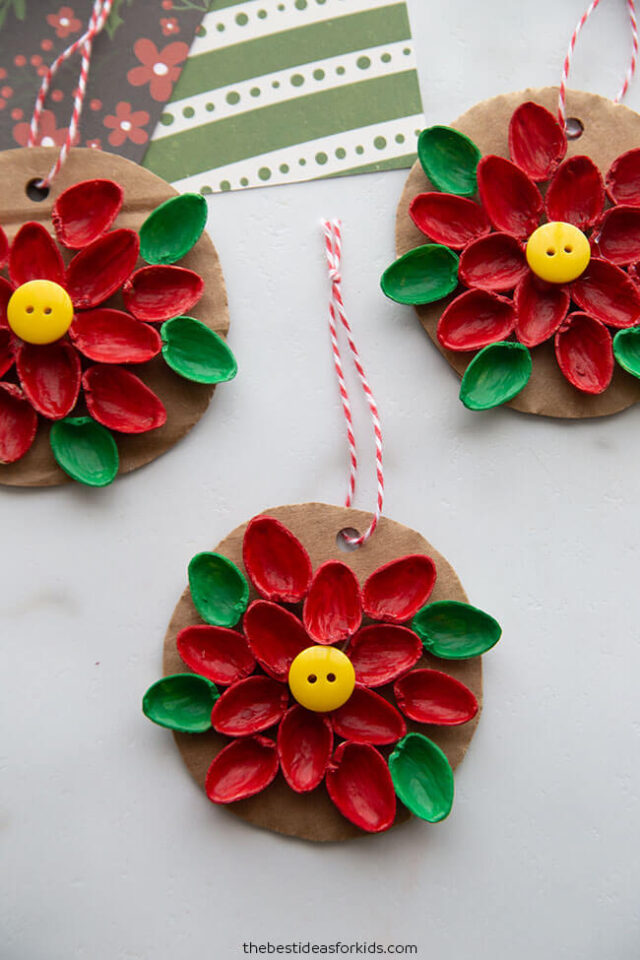 Supplies Needed For Pistachio Poinsettia Ornaments
Pistachio Shells (each ornament will need about 17 shells)
Acrylic Paint (red and green)
Cardboard (cut into circles)
Toothpicks
Hole Punch
Hot Glue – adult supervision required. You can also use tacky glue, just make sure to allow enough time for the shells to dry before moving the ornament.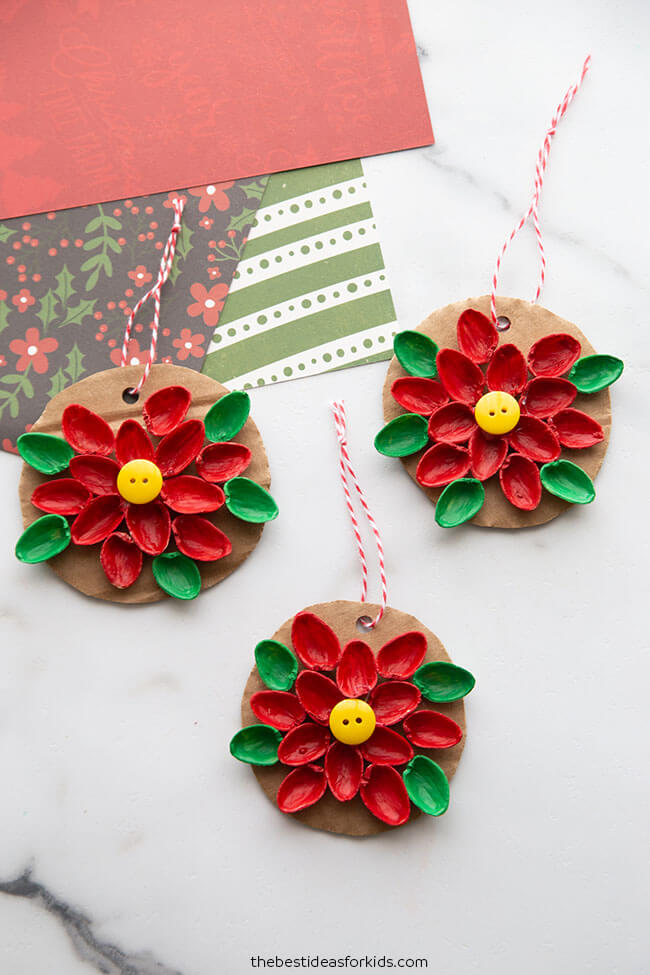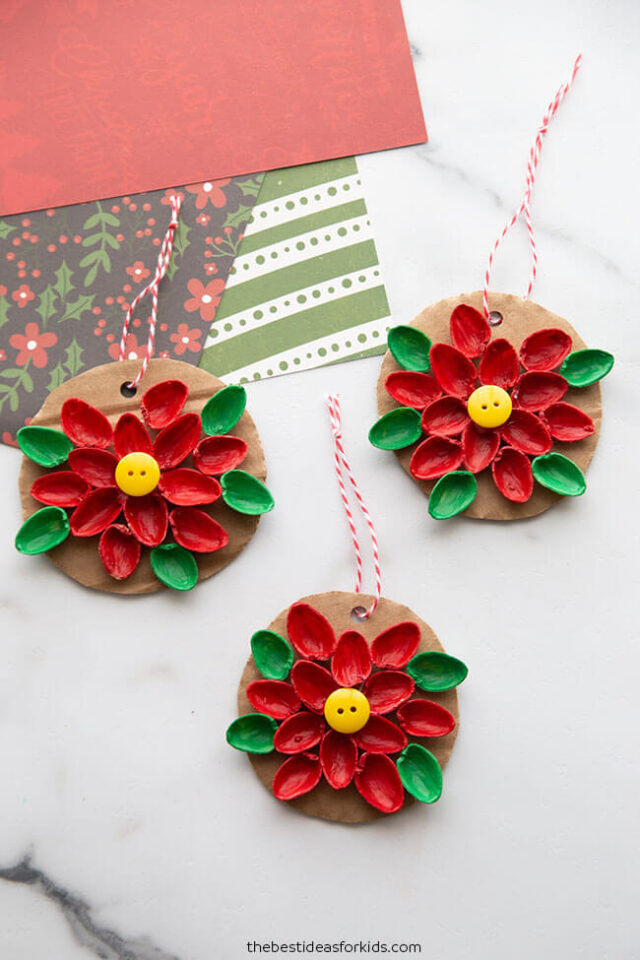 Watch The Video Tutorial Here
How To Make Pistachio Poinsettia Ornaments
1. Paint the pistachio shells.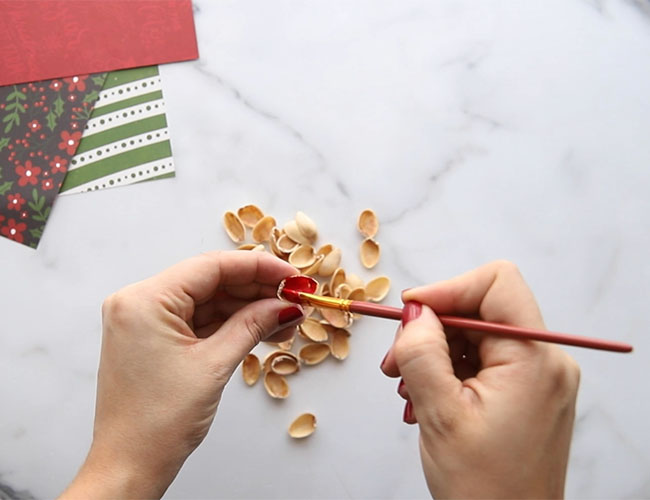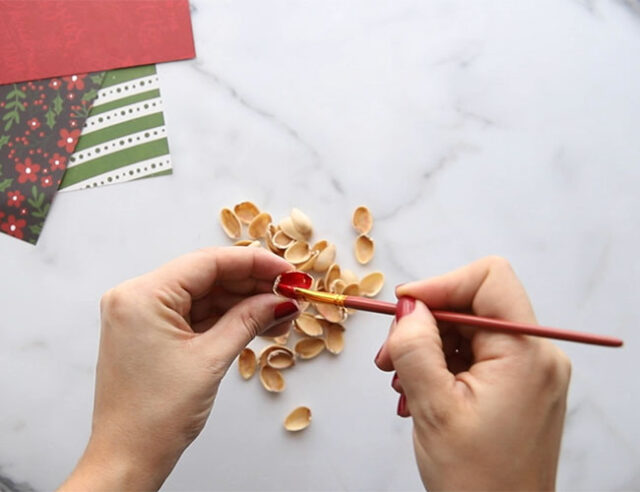 To make painting the shells easier, you can use a toothpick to hold the shells in place.
Paint 12 shells red for each ornament.
Paint 5 shells green.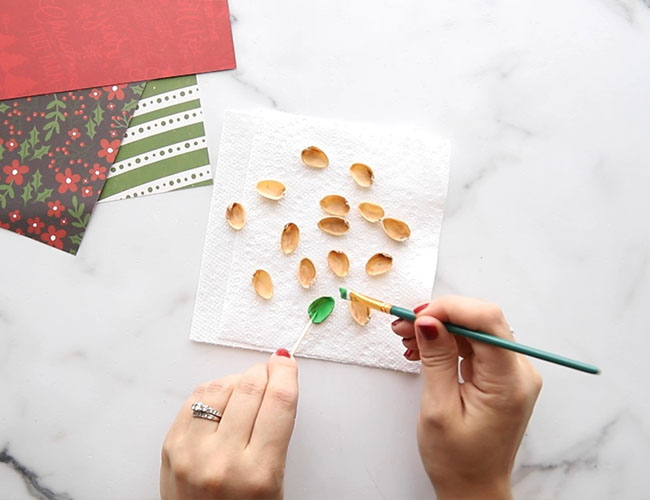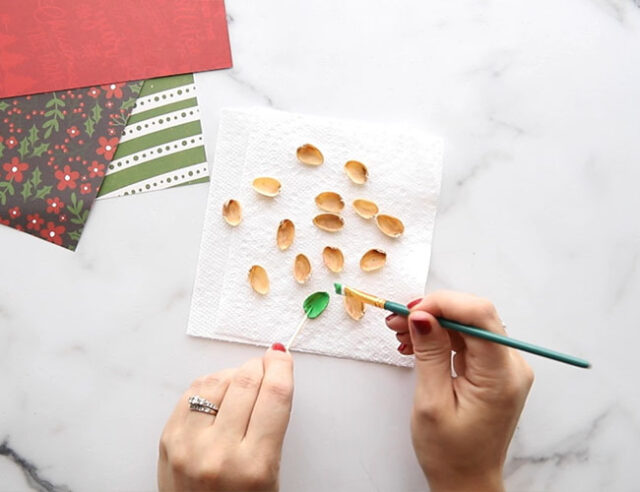 2. Cut circles out of the cardboard and punch a hole in the top.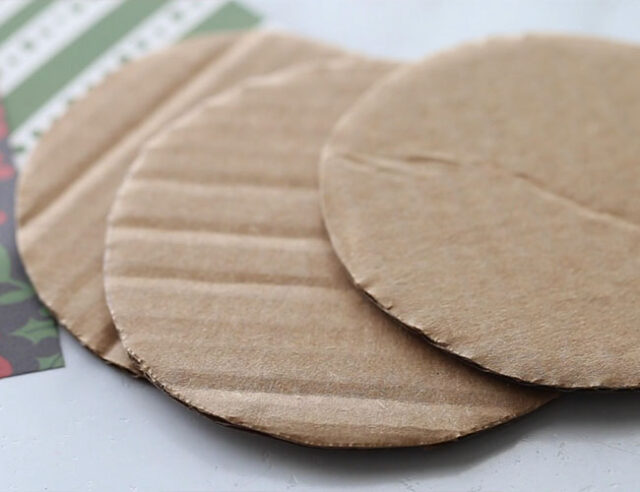 3. Once the shells are dry, glue them onto the cardboard circle using hot glue.
Glue 6 red shells in a circle, with the larger part of the shell pointing inwards.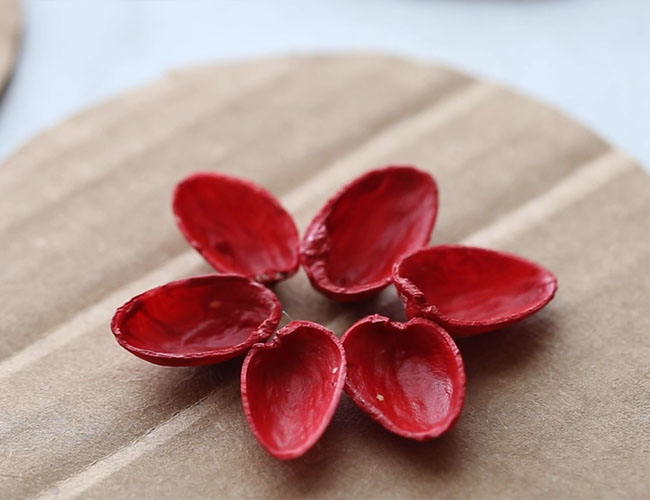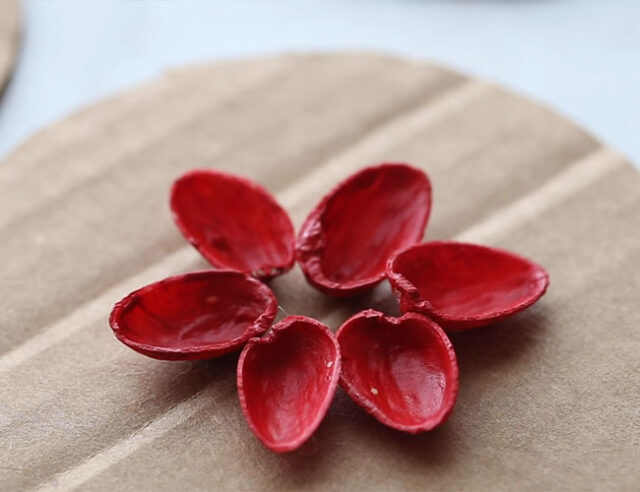 Add 6 more shells around the circle in the open areas.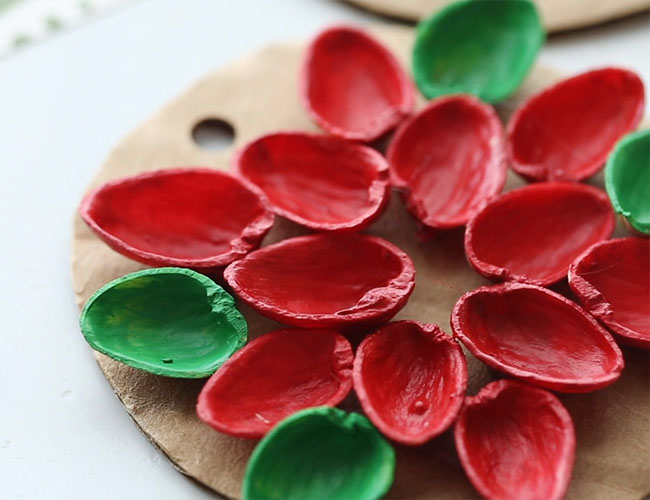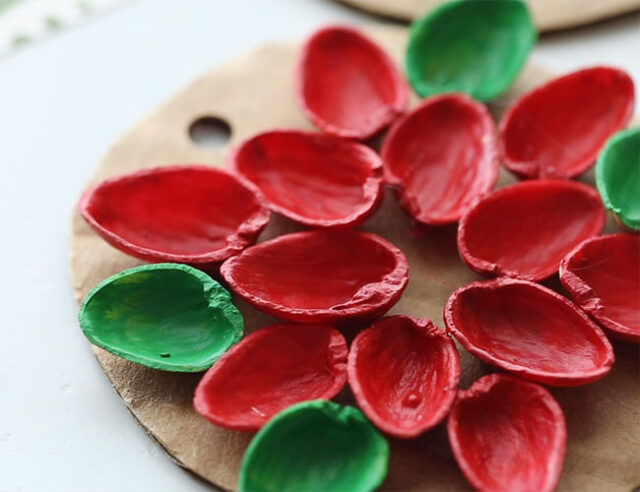 Glue 4-5 green shells around the outside to form leaves.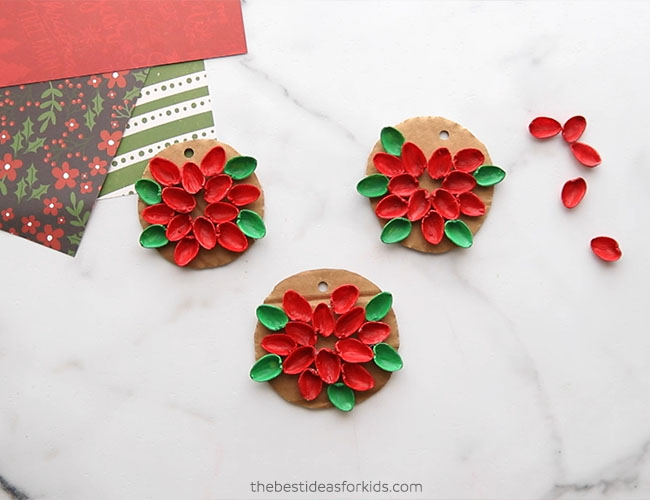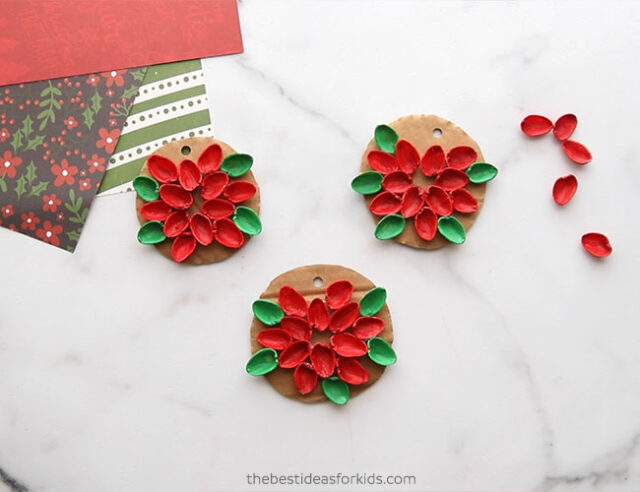 4. Glue a yellow button in the center of the shells.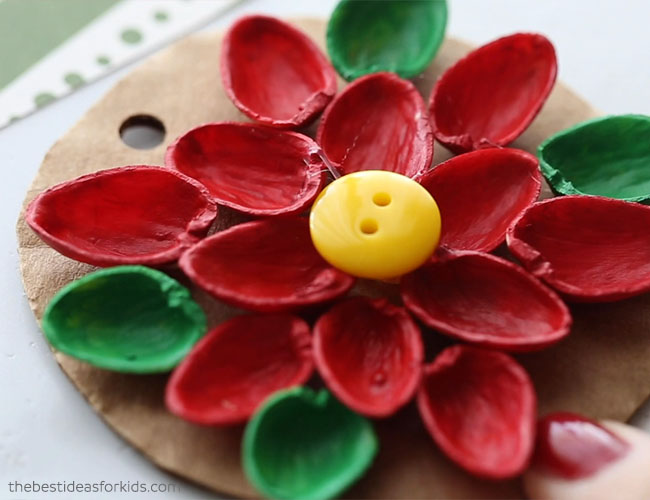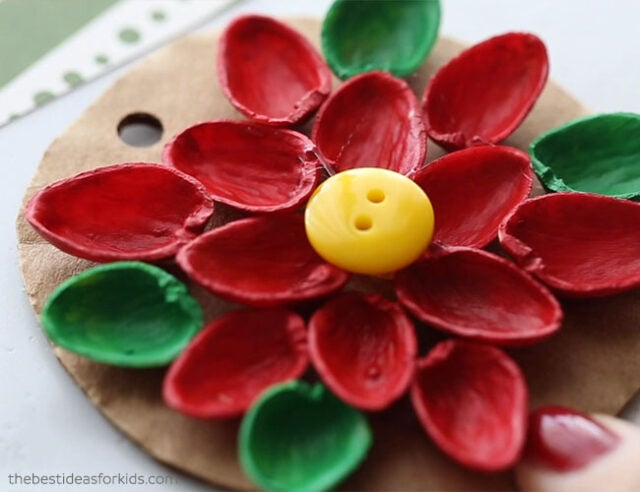 5. Thread string through the hole and tie at the top.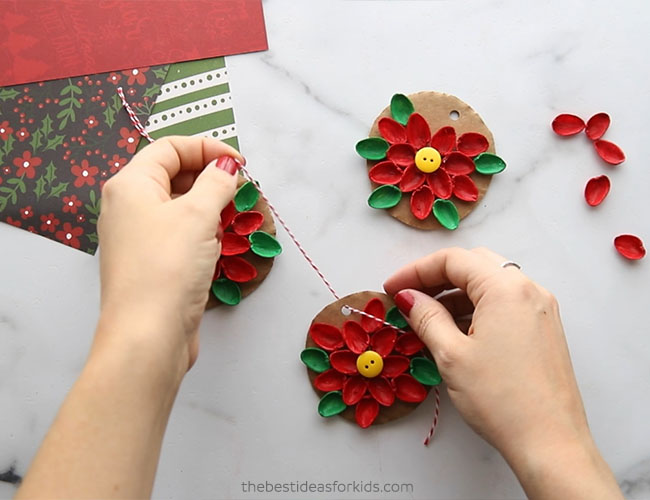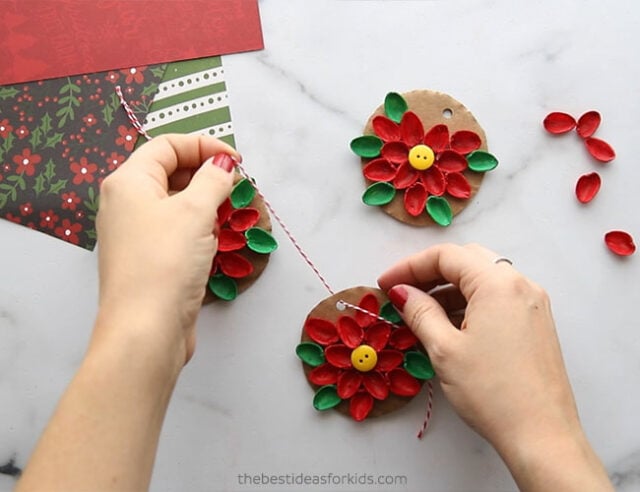 These pistachio poinsettia ornaments turn out so pretty! They would make pretty ornaments or you can add them to a gift as a gift tag.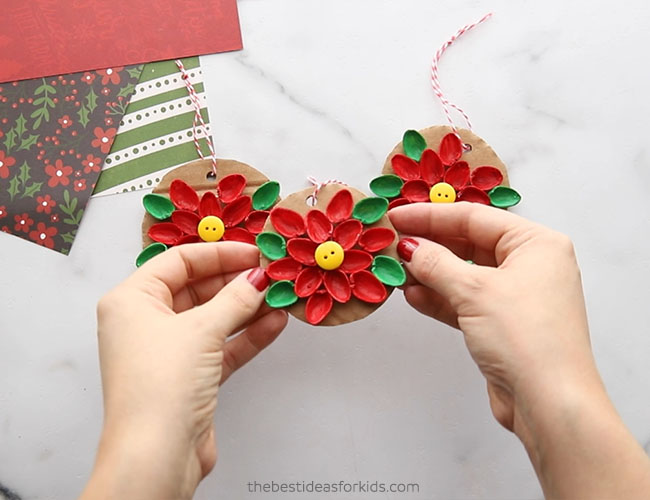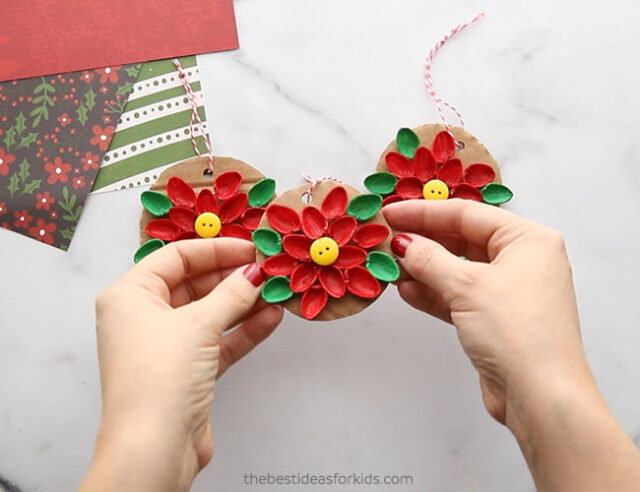 If you love recycled crafts, see my recycled crafts for kids books!