Make this easy Q-tip painted Christmas lights card this holiday season! Kids will love using q-tips to paint the colorful Christmas lights. They can even use fingerprints too.
RELATED: Christmas Crafts for Kids
Q-Tip Painted Lights Christmas Card
These Q-tip Christmas lights are so easy to make! Kids of all ages can do this. And you can even have them use their fingerprints for the lights instead of the Q-tips.
Add a cute saying inside the card.
Choose from one of the sayings below, or make up your own!
I hope your holiday season is de-lightful!
I love you a whole watt!
May your Christmas be merry and bright!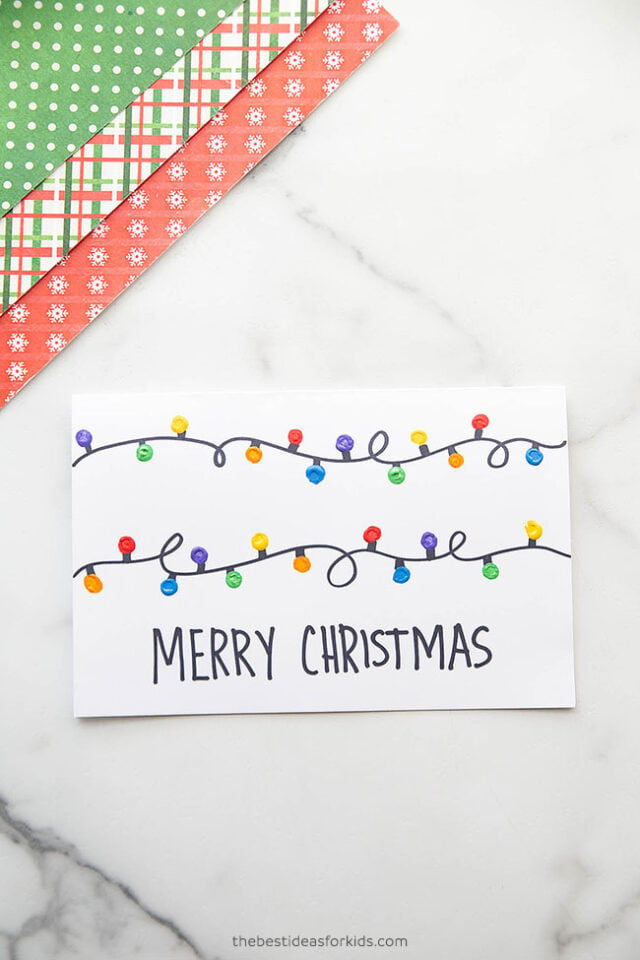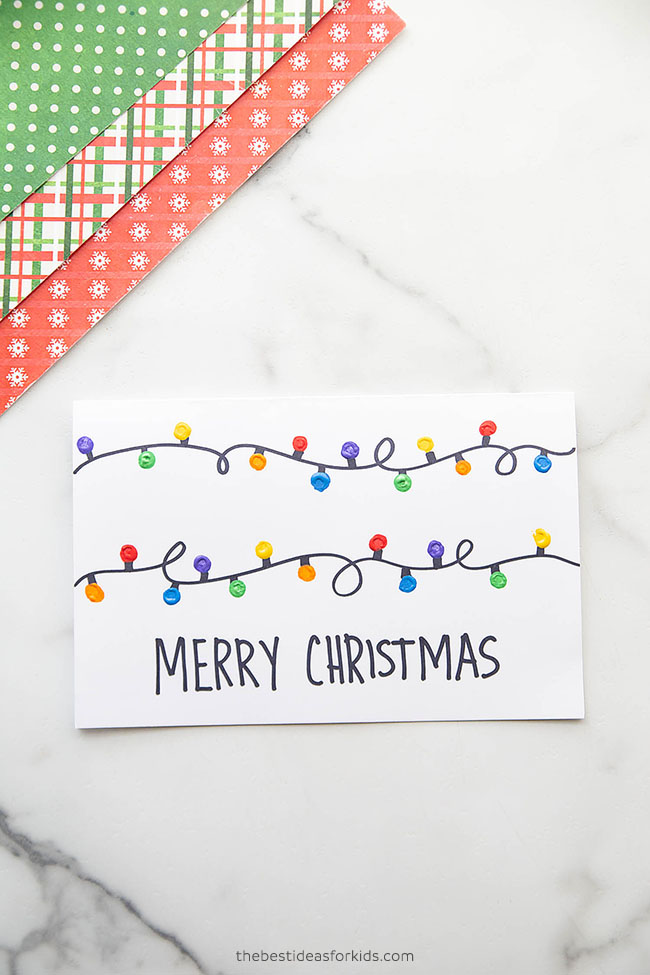 Supplies Needed To Make a Q-Tip Painted Christmas Card
Black Marker
Acrylic Paint – this paint set comes with an assortment of colors
Q-Tips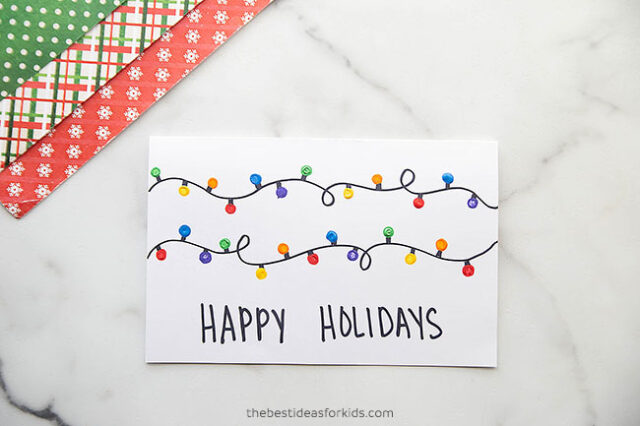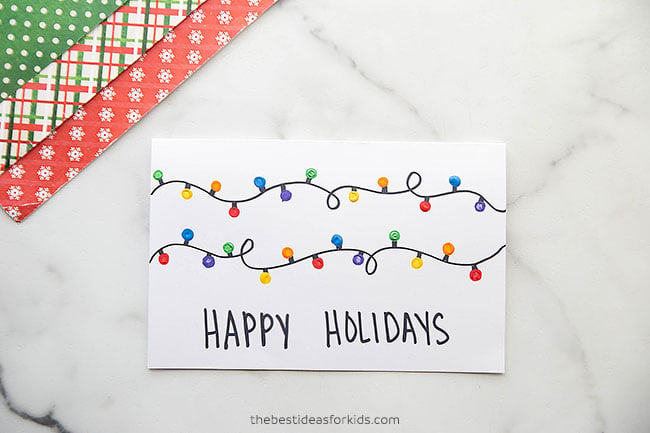 Watch the Video Tutorial Here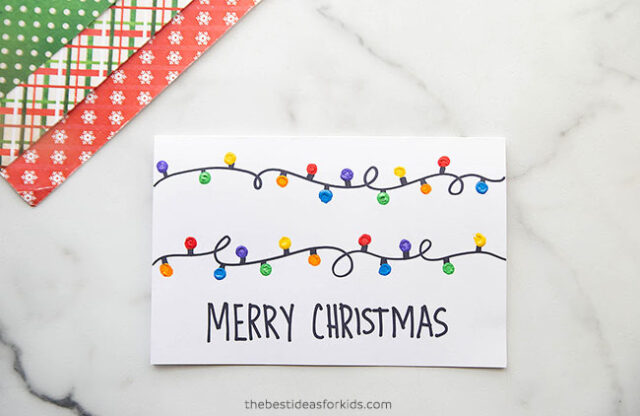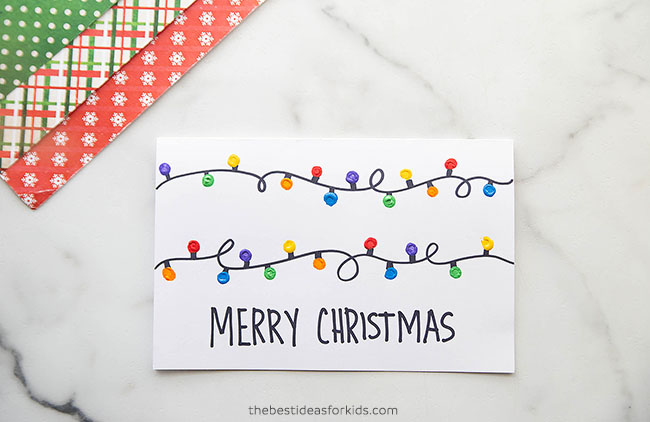 How To Make A Q-Tip Painted Christmas Card
1. Fold a piece of white cardstock in half.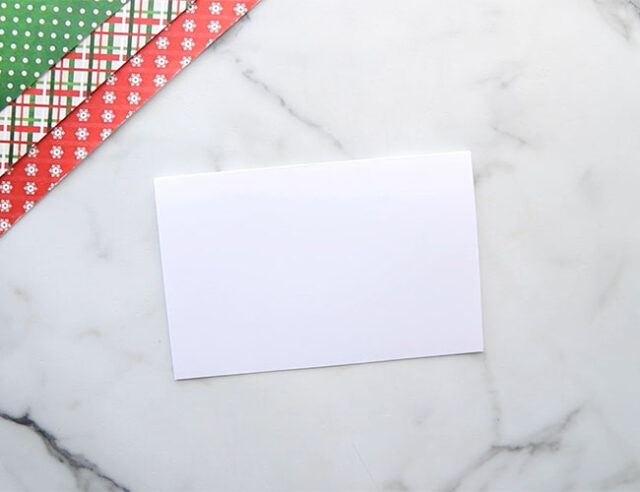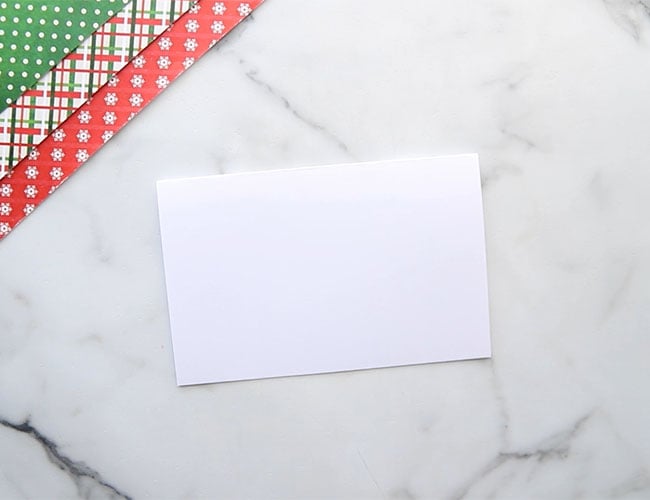 2. Using a black marker, draw 2 loopy lines that go across the card.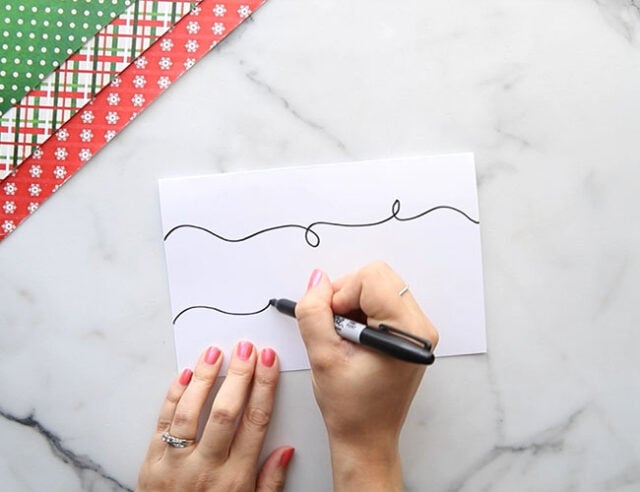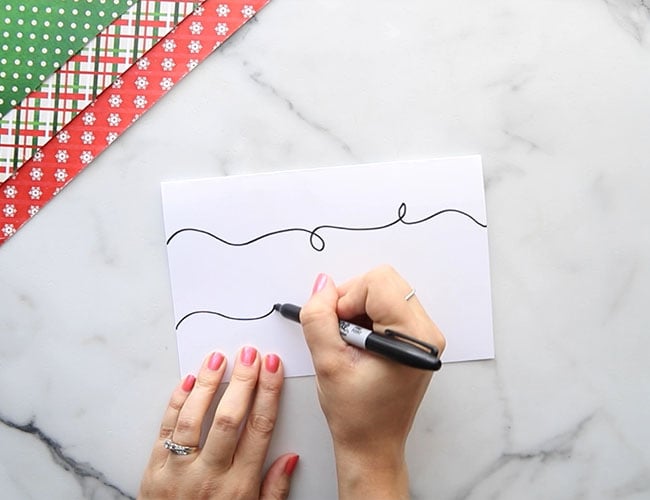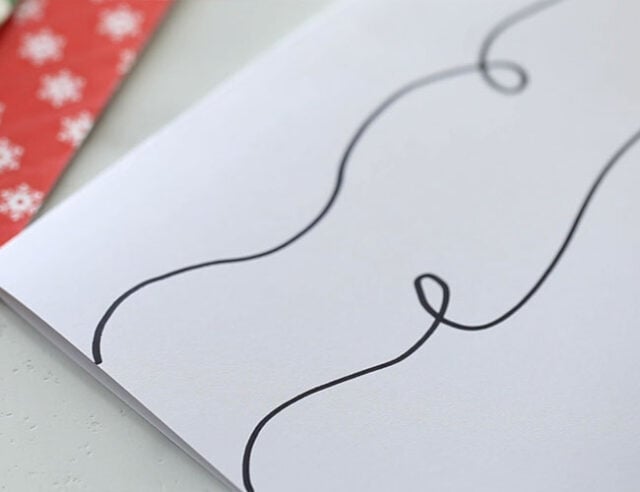 For the base of the Christmas lights, add small squares along the lines with a black marker.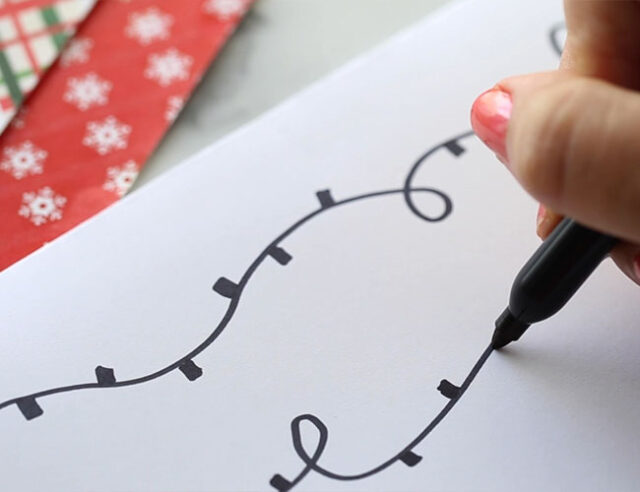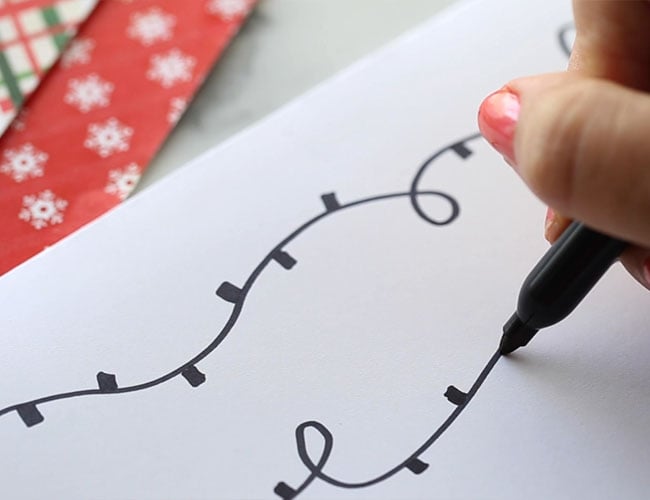 3. Dip a Q-tip in paint and add a dot to each square.
Have a different Q-tip for each paint color so that you can easily alternate the colors of the lights.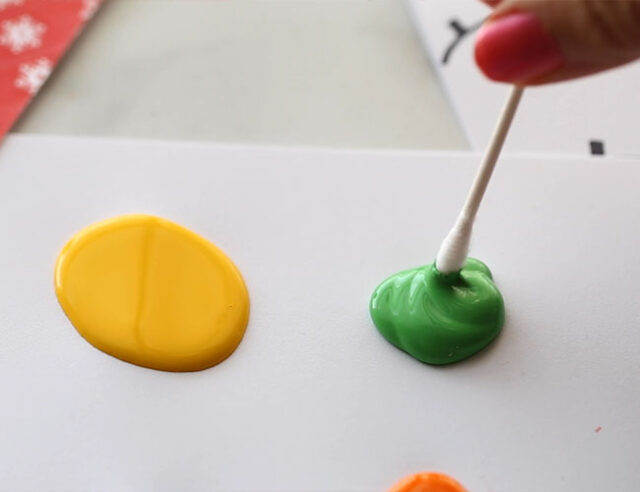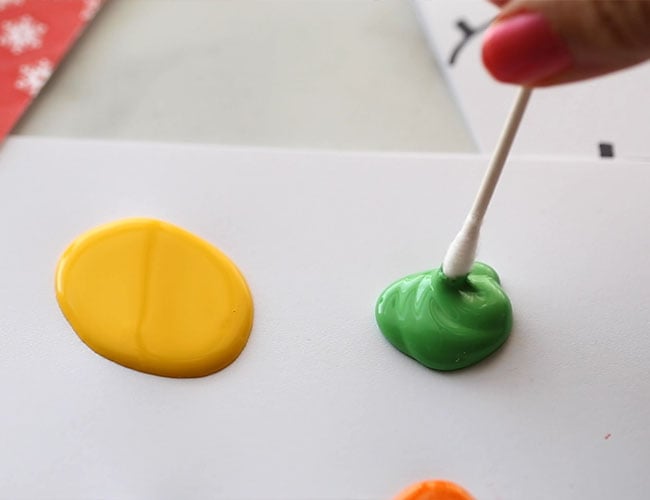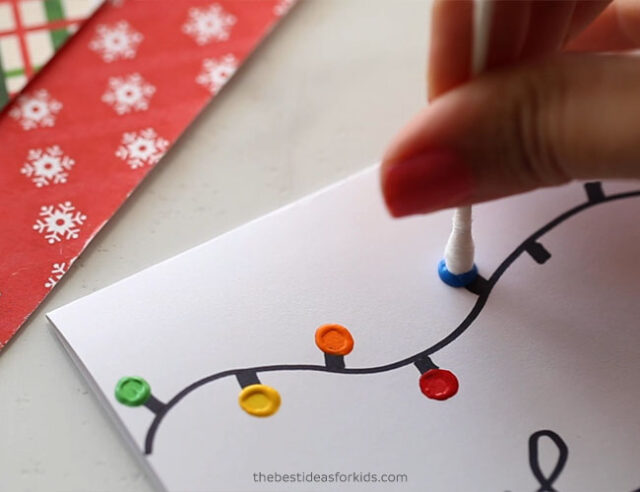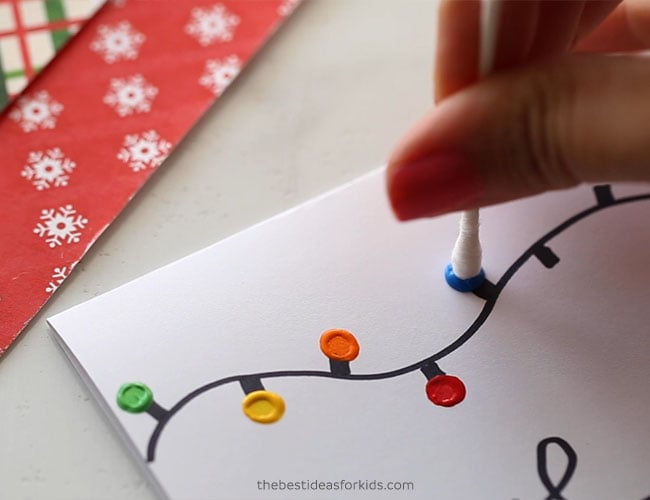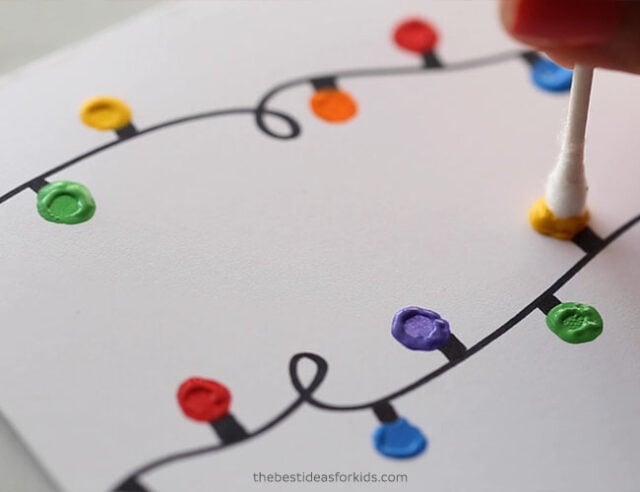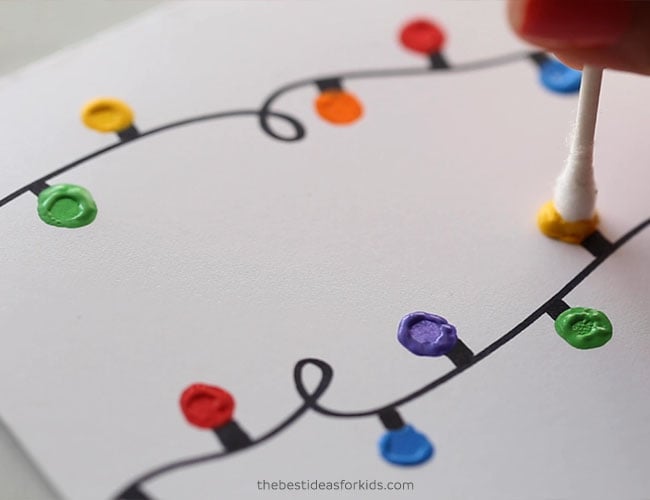 4. Write a holiday message on the front of the card.
Or you can choose your own saying to put on the front of the card like "Merry & Bright".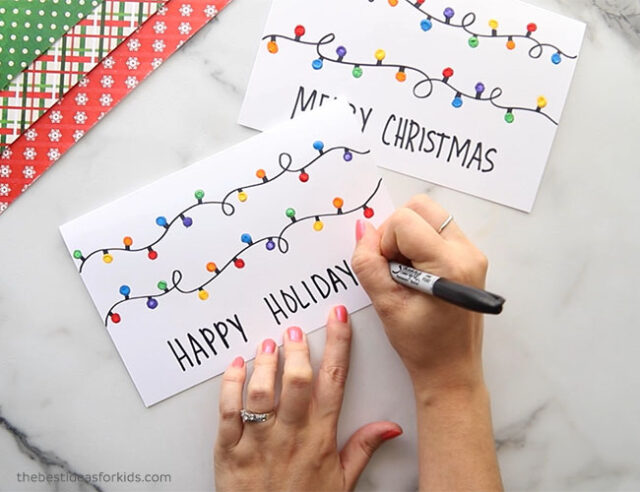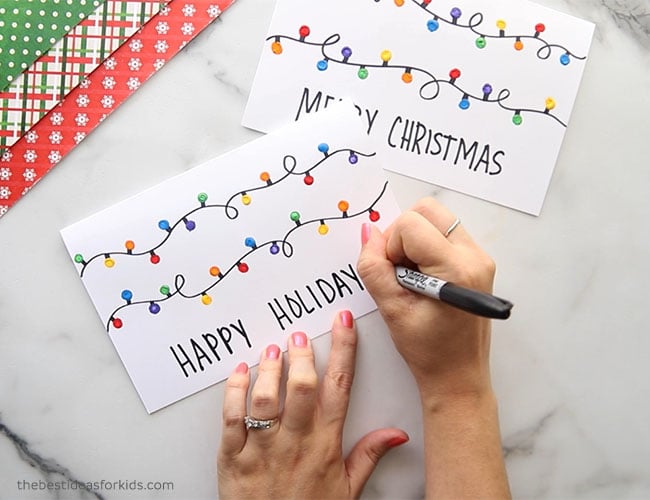 5. After the paint is dry, add a fun message to the inside of the card.
Use one of our light-themed suggestions above or create your own cute message!
We hope you have fun making these easy Christmas lights cards!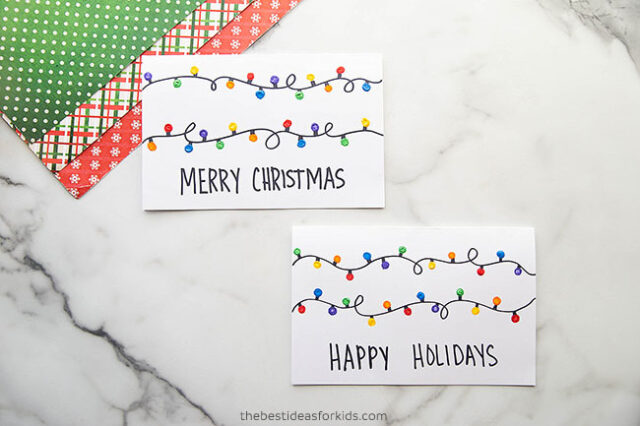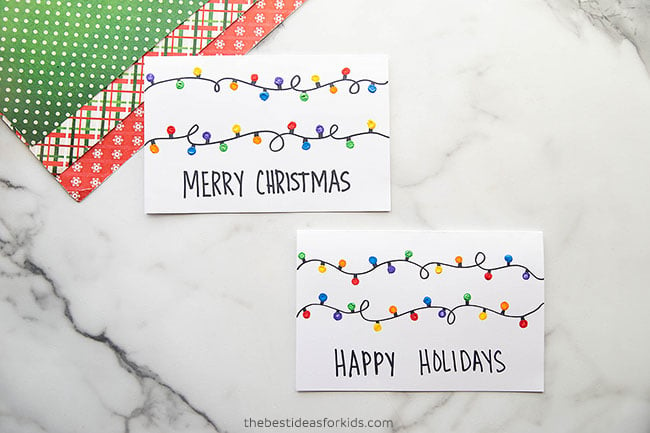 For more fun Christmas craft ideas, see 50+ Christmas Crafts for Kids!