For a fun arts and craft activity for Christmas, try this puffy paint Christmas tree! Kids will love to see the 3D effect of the puffy paint when it dries.
RELATED: How to Make Puffy Paint
Puffy Paint Christmas Tree Craft
Painting with puffy paint doesn't require any paint! You likely already have what you need on hand to make it.
You only need shaving cream, glue and food coloring. The paint dries 3D and leaves a "puffy" 3D effect on the paper. This is a really fun way to bring art to life!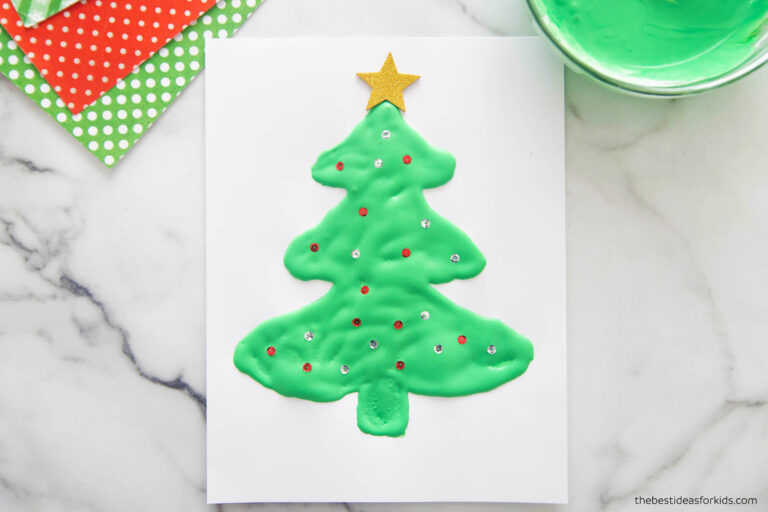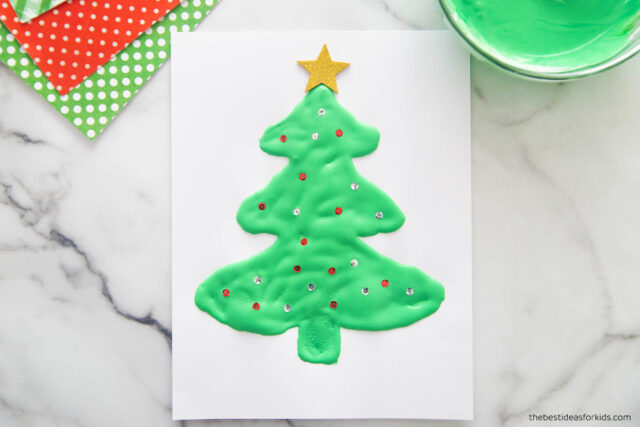 Supplies to Make the Puffy Paint
Here are the supplies you'll need:
– Shaving Cream
– Sequins (you could also use paper, pom poms or gems to decorate)
– Christmas Tree Template – you can get the template at the bottom of the post!
In order to make colored puffy paint, we like to use this liquid food coloring gel since it's concentrated and makes the colors really vibrant. You can also use acrylic paint or washable paint to color.  See our regular puffy paint recipe page for more details on making colored puffy paint.
Watch the Video Tutorial!
How to Make a Puffy Christmas Tree
1. Print off the Christmas tree template on white cardstock.
You can get the template at the bottom of the post.
Kids can also draw their own tree or just paint a tree as they go!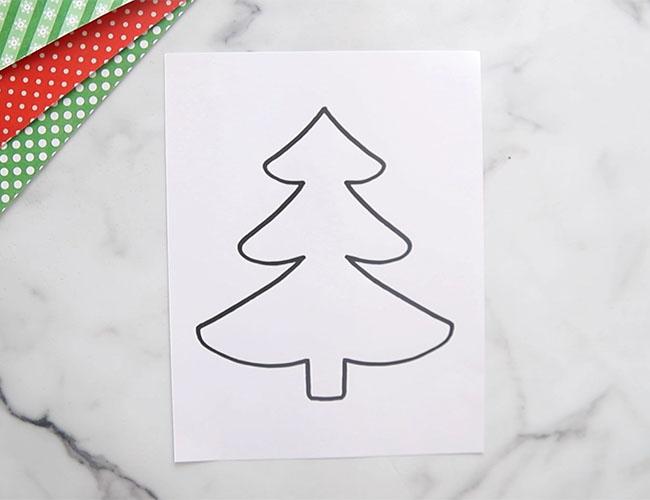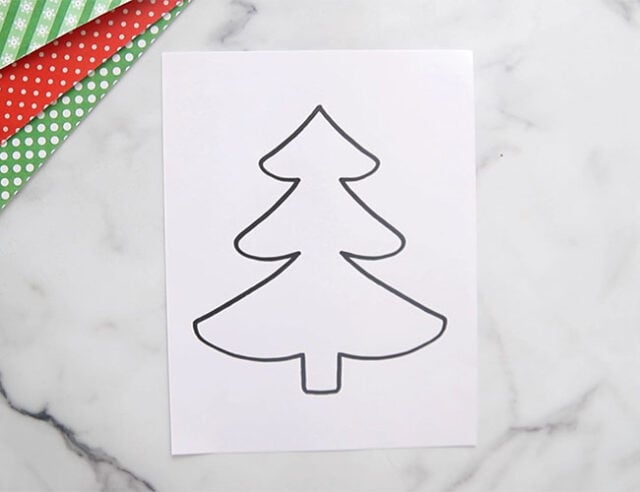 2. Start by making the puffy paint.
Add 1/2 cup of shaving cream to a bowl.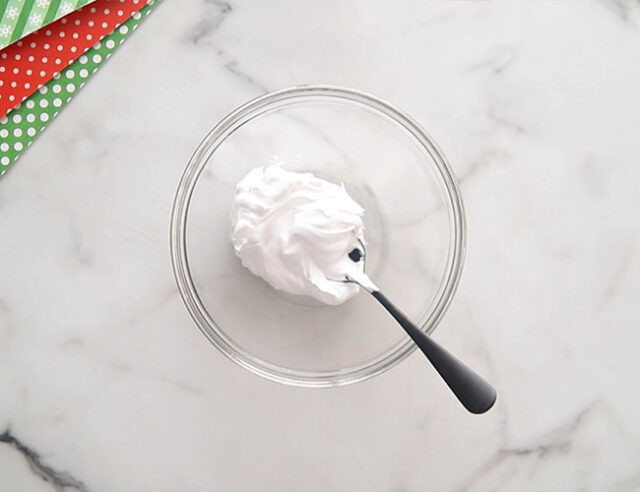 3. Add 1/2 cup of white glue to the bowl.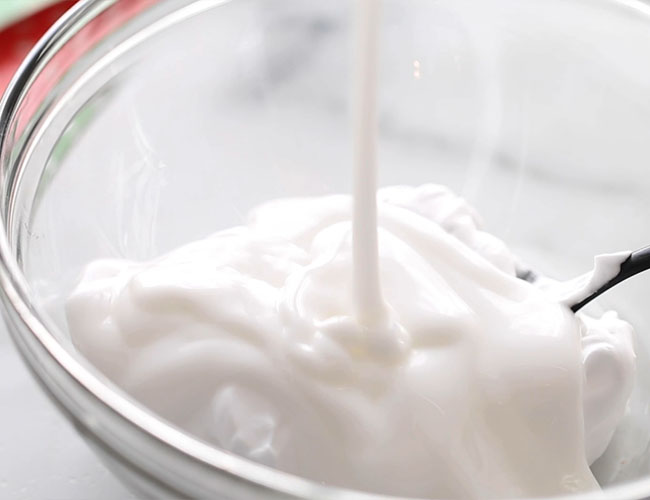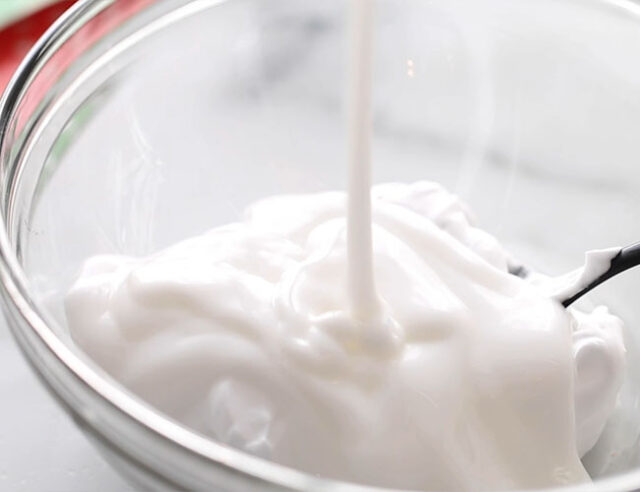 If you want to make more puffy paint, you can double or triple the recipe.
4. Add green food coloring.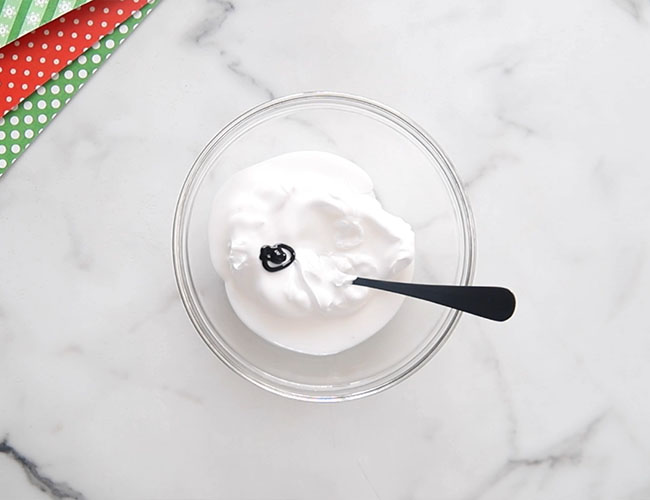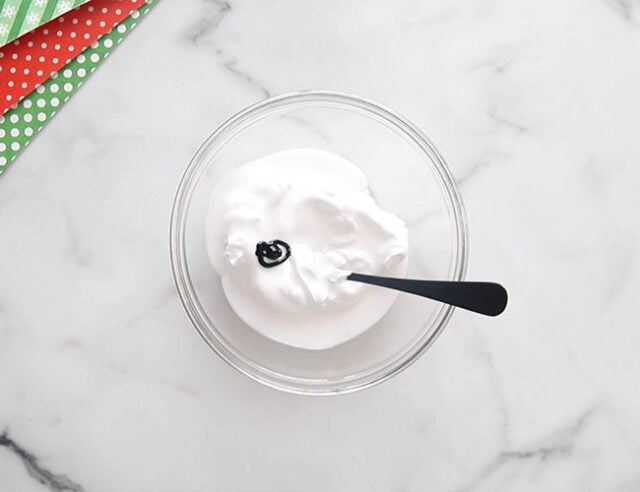 5. Mix the food coloring in to make the puffy paint green.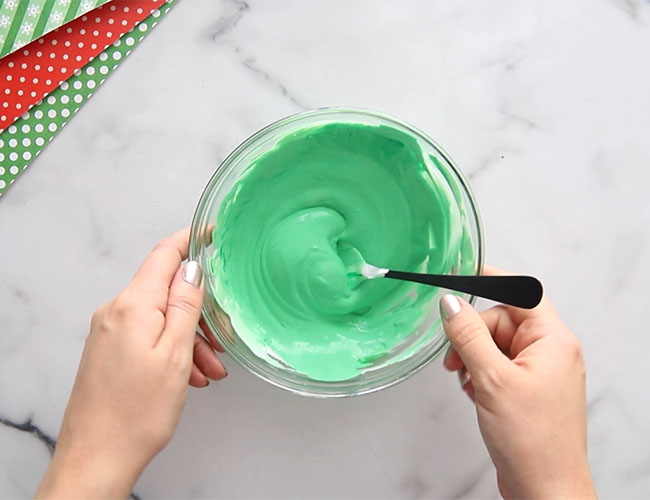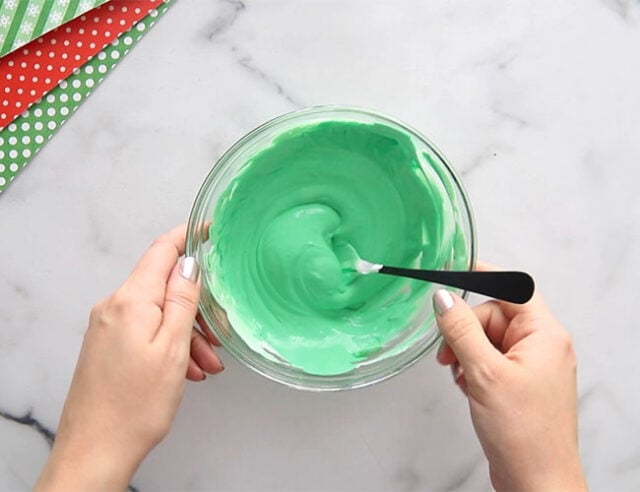 6. Start to paint the template.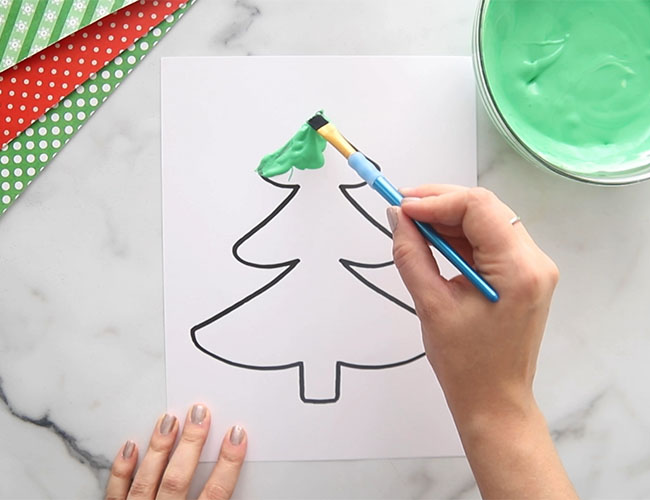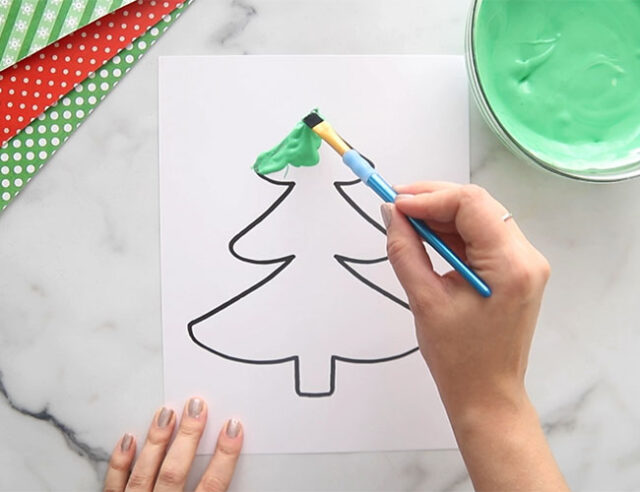 Continue painting until you've covered the template and no black lines are showing.
Make sure you add lots of paint into the tree to make it "puffy". That way it will dry with a 3D effect.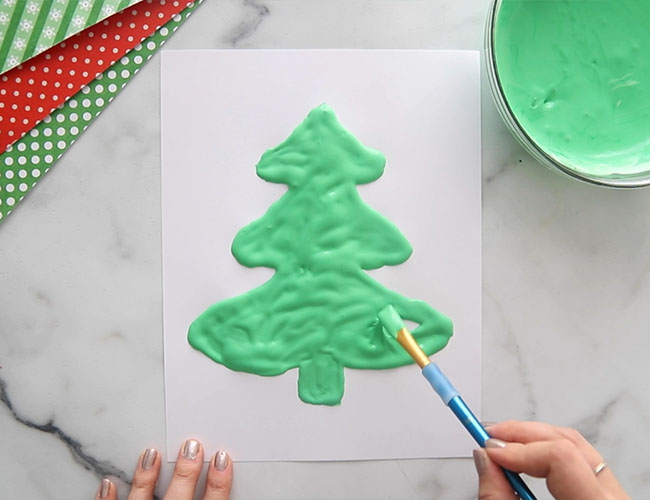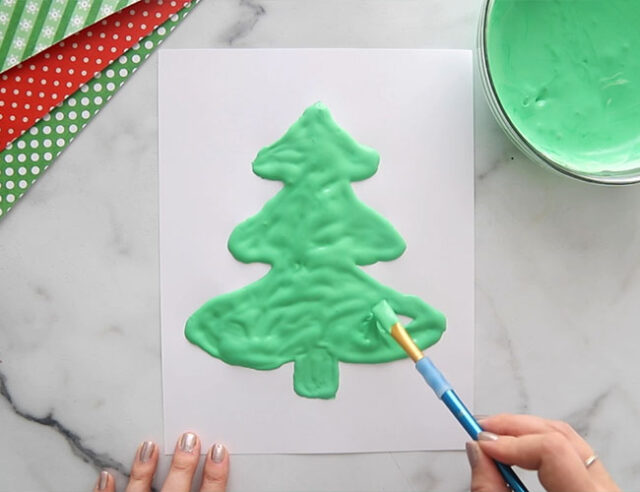 7. Add sequins to the tree to decorate.
You can also add gems, glitter, pom poms, or paper pieces. Since the puffy paint already has glue in it, it should stick once dry without any extra glue.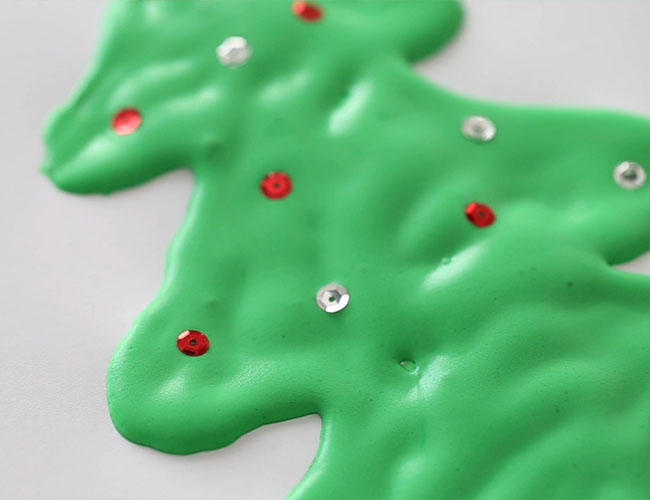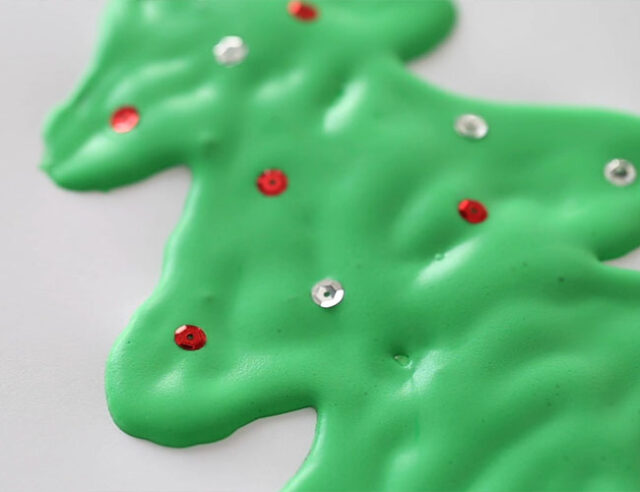 8. Add a gold star to the top of the tree.
Draw your own star, cut out one from paper or add a gold glitter foam star to the top.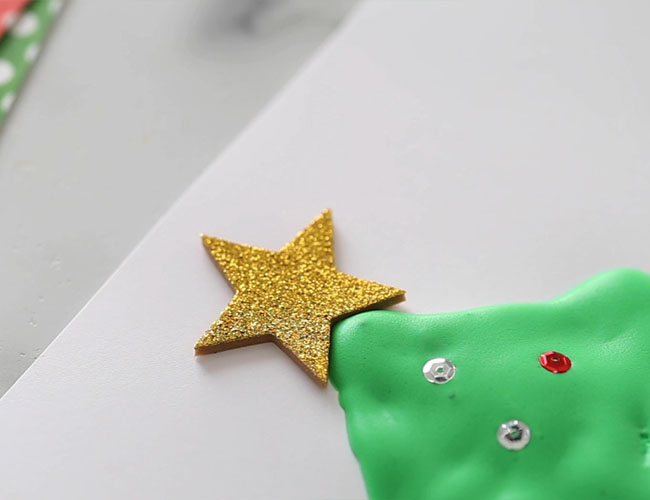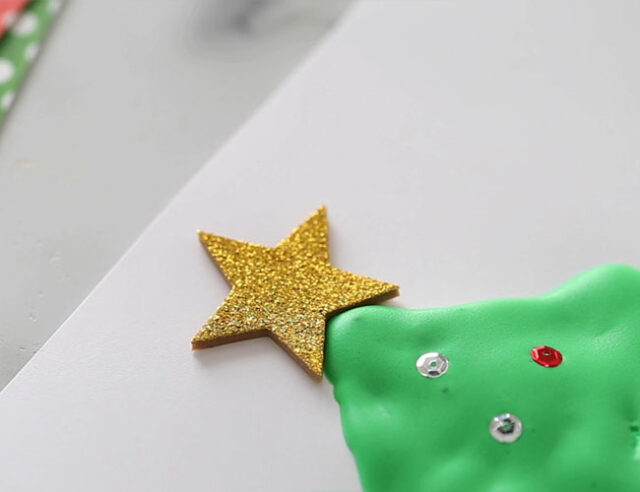 Let the craft dry for 24 hours and then it should be dry to the touch.
How long does it last?
It will keep the puffy effect for quite some time! A bit of the shaving cream will evaporate but if you added enough puffy paint, the picture should stay 3D.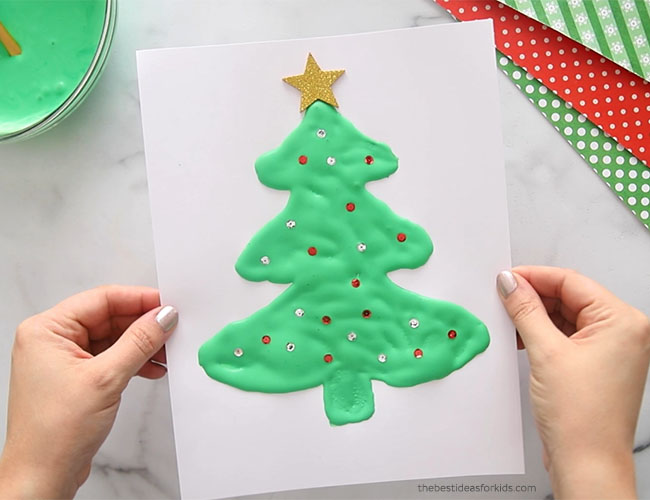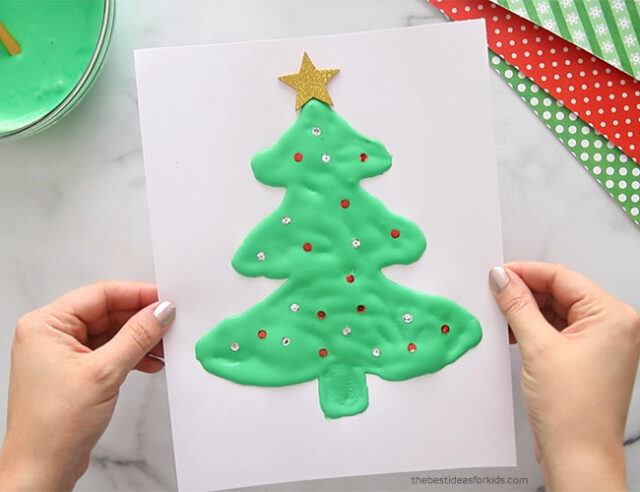 Get the Christmas Tree Template