Have you heard about the "You've Been Booed" Halloween tradition? This is a fun tradition to get neighbors and friends into the spirit of Halloween! We also have free printables you can get at the bottom of the post to make this tradition easy to do!
RELATED: Halloween Crafts for Kids
You've Been Booed – With Free Printables
Spread some Halloween cheer this year with this simple tradition. Boo your neighbors, friends or family.
If you're new to the "You've Been Booed" tradition – then you're in for a treat!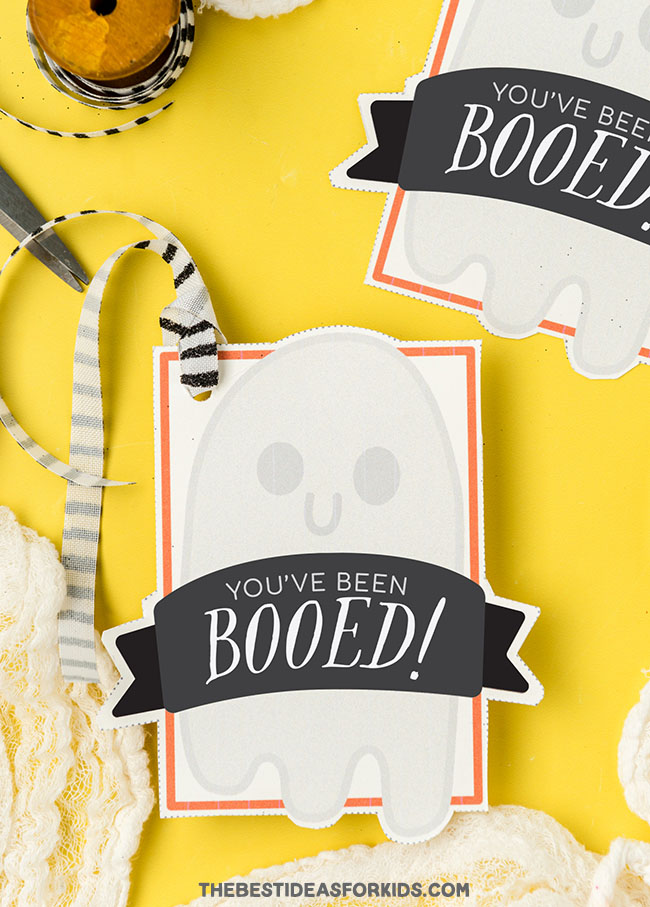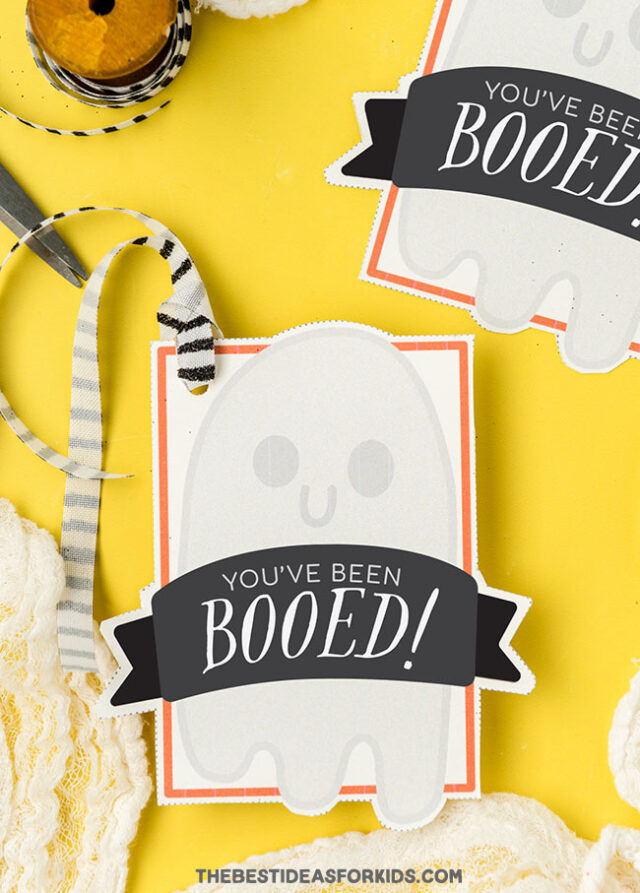 How it Works
1. Create a Halloween Surprise Bag.
You can include anything you'd like in the bag!
It can be Halloween treats, homemade goodies, Halloween crafts, craft supplies, and even small toys. You also don't need to spend a lot to make it a fun gift. Head to the dollar store and pick up a few items, or create some on your own (like Halloween painted rocks).
More gift ideas:
Pencils, erasers or other Halloween-themed craft supplies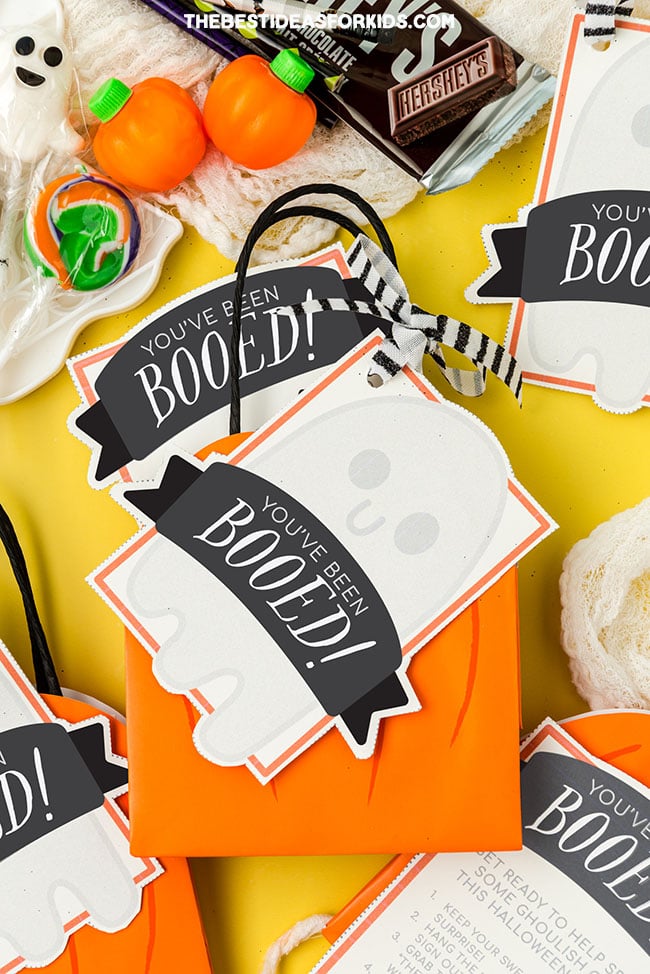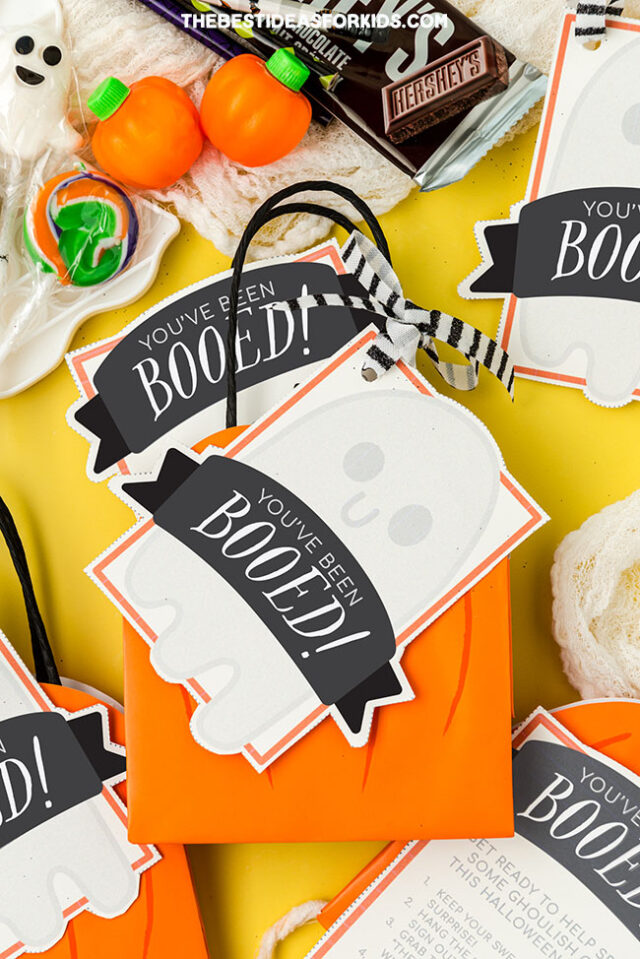 2. Print off the "You've Been Booed" Free Printables.
Print off the "You've Been Booed" sign to attach to your treat bag.
Then print off the instructions and the "We've Been Booed" sign and include inside the treat bag so they know how to continue the fun.
*Get the FREE printables at the bottom of the post.
If you know your friend or neighbor doesn't have a printer, you can print extra copies for them to use so they can continue the fun.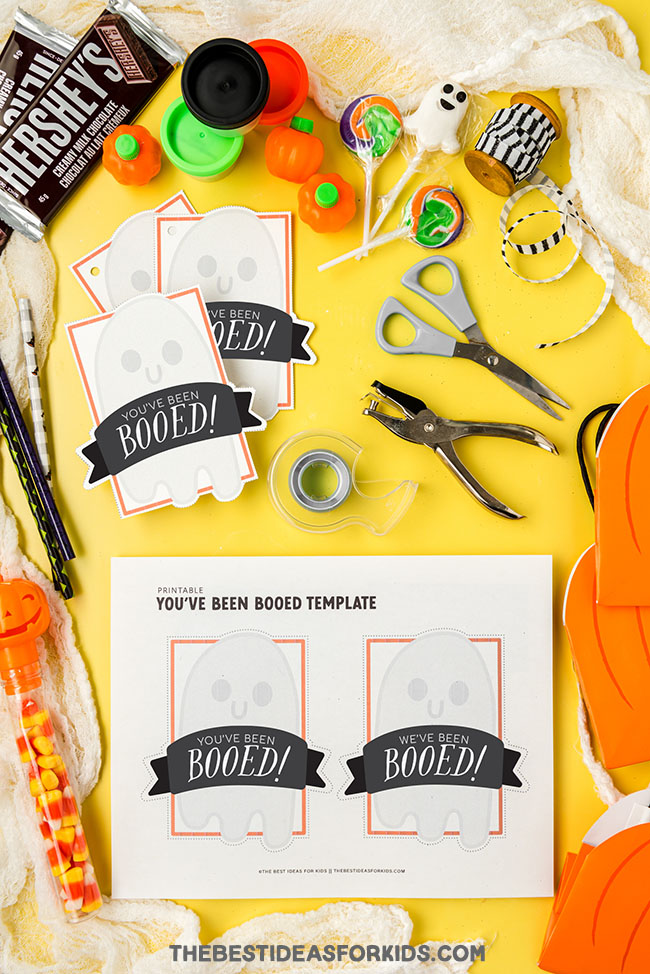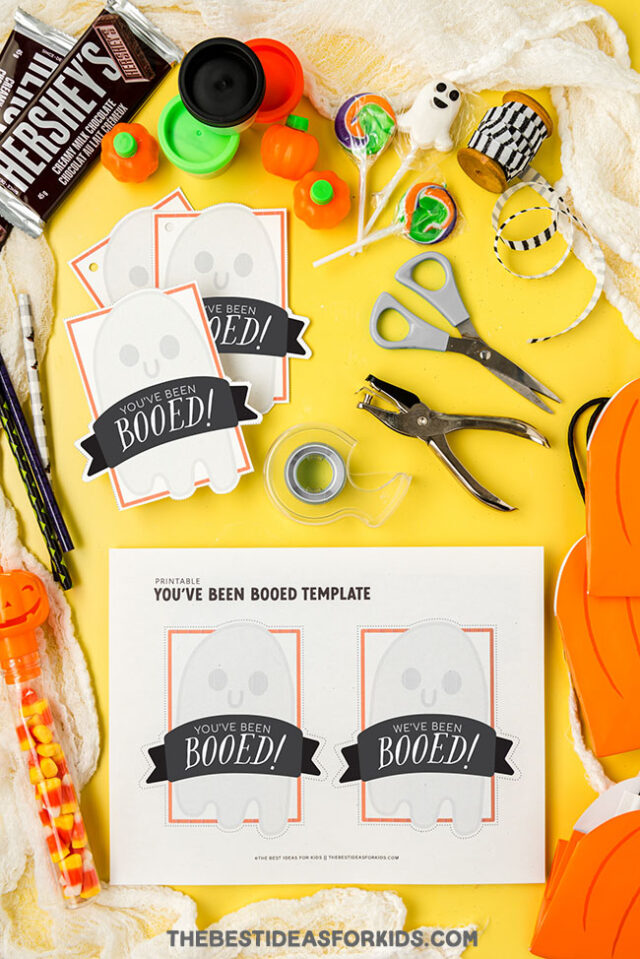 You can hole punch the gift tag and then tie to a bag with a ribbon, or you can tape directly onto the bag.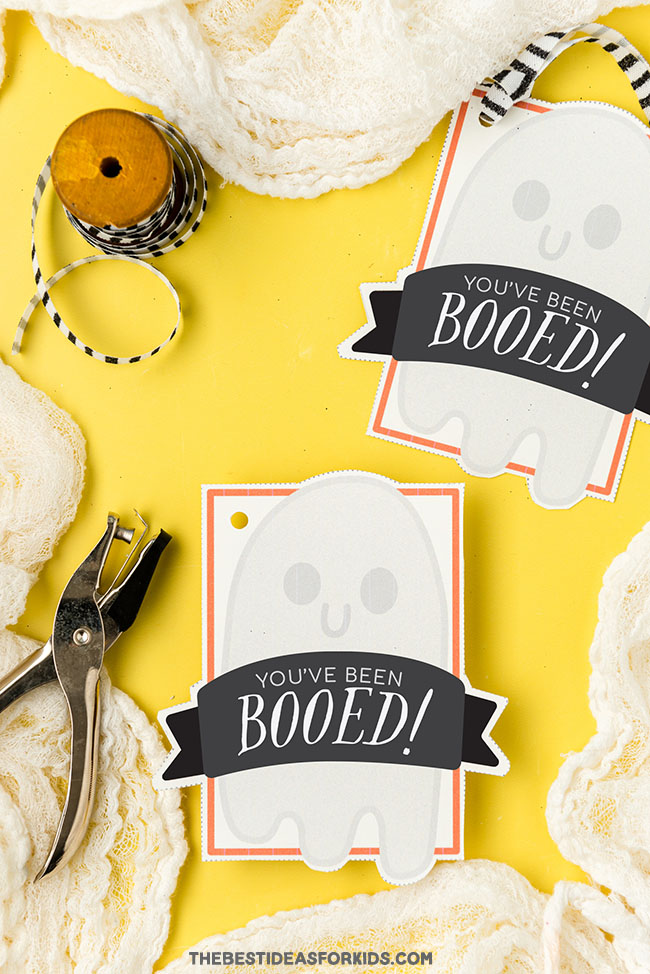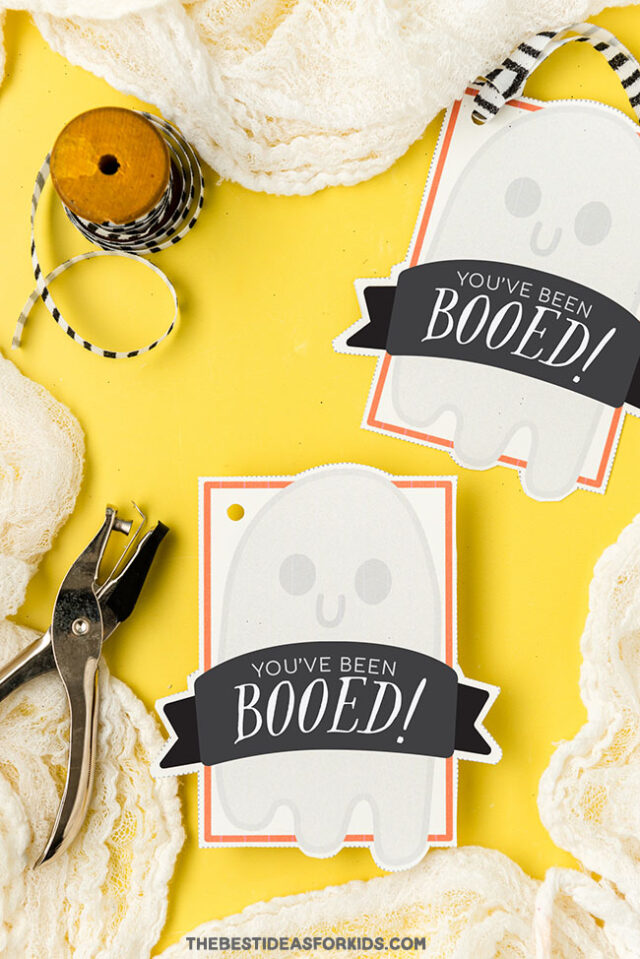 3. Deliver the Surprise.
Secretly drop off the treat bag to your friend or neighbor's doorstep but don't ring the doorbell so they won't know who dropped it off (unless you can run away quickly).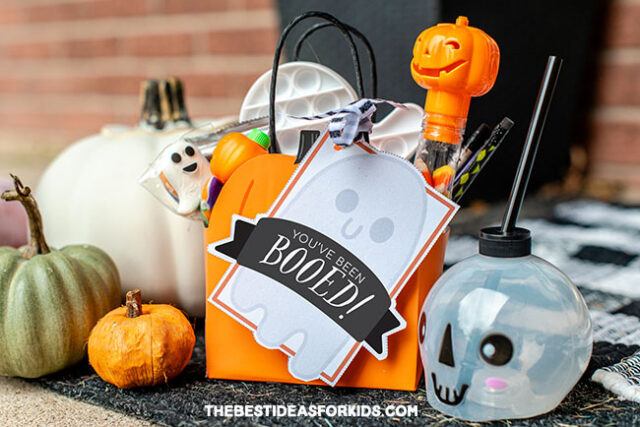 If you were already Booed by someone else, don't forget to hang up the "We've Been Booed" sign on your door or window so others know you've already received a gift.
When Can I Start Booing?
You can start as early as you'd like! Mid-October is a great time since it allows a few weeks for those you Boo to make their own bags before Halloween day.
Get the Free Printable You've Been Booed Templates
Note: these are for personal use only.
These templates can easily be printed in black and white also. Select black and white in your printer settings before printing.
For more Halloween fun, check out these other Halloween ideas: