Mason jars are a fun way to hold Halloween candy or make fun Halloween lanterns! This pumpkin mason jar craft is such a cute and fun Halloween craft!
RELATED: Halloween Crafts for Kids
Pumpkin Mason Jar Craft
These would make the cutest table centerpieces for a Halloween party! Or just make them to decorate an office or kitchen with. These even would make a nice gift for someone!
Add a battery tealight and you can even turn them into pumpkin lanterns!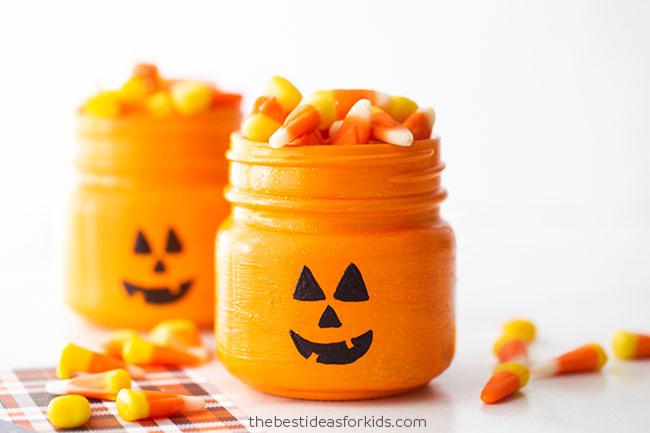 Supplies to Make Pumpkin Mason Jars
– Orange and Black Enamel Glass Paint
Optional: You can add a brush-on glitter paint on top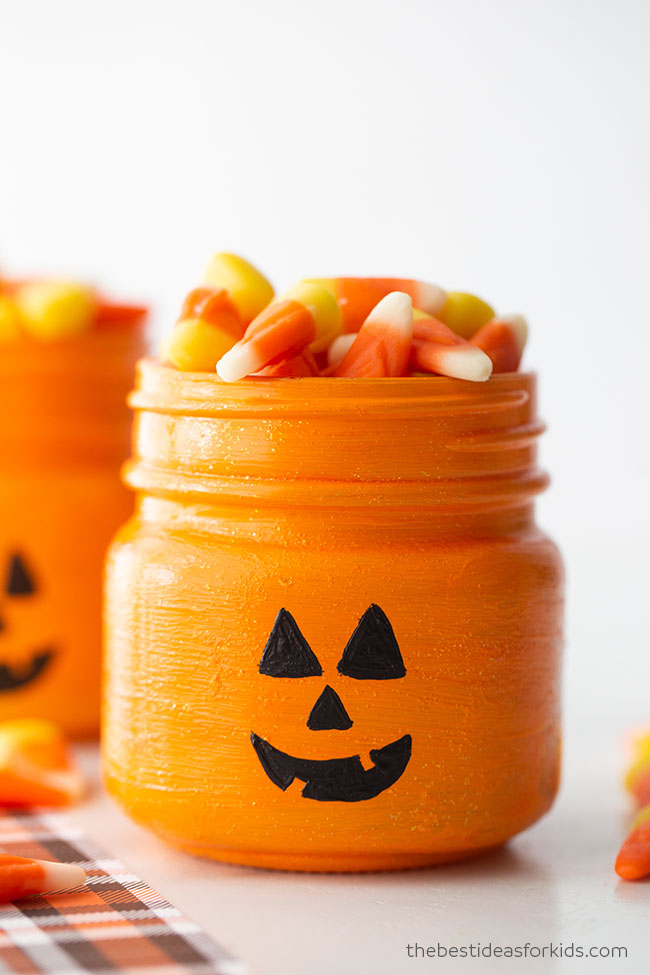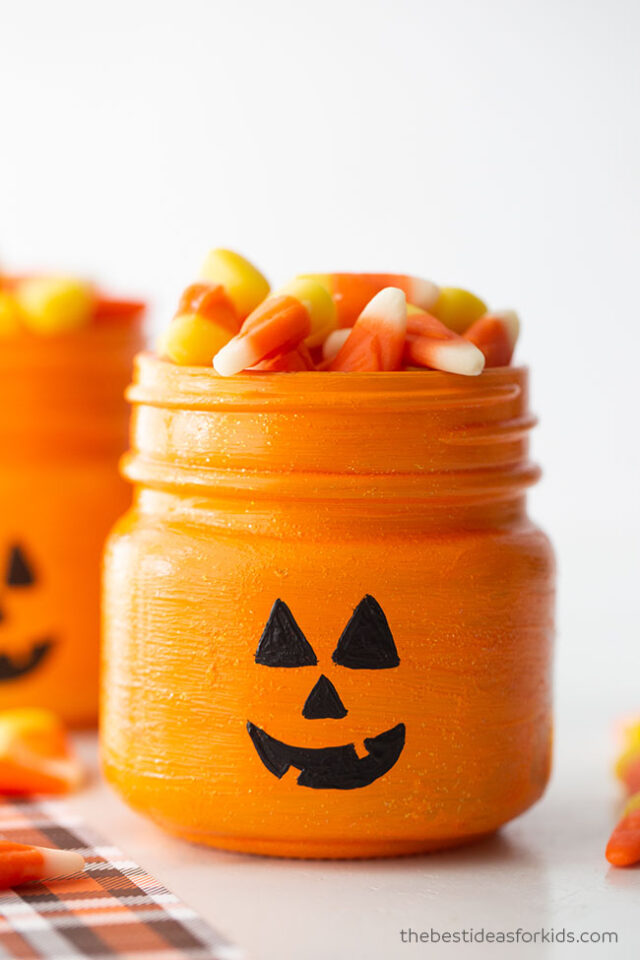 Watch the Video Tutorial Here!
How to Make Pumpkin Mason Jars
1. First, paint the mason jars.
You may need to do 2-3 coats depending on the type of paint you are using. Paint until it does not look transparent.
You can also do a base coat in white which will cut down on the number of colored coats you'll need.
Optional: Once the coats of orange are finished, you can brush on a coat of orange glitter paint.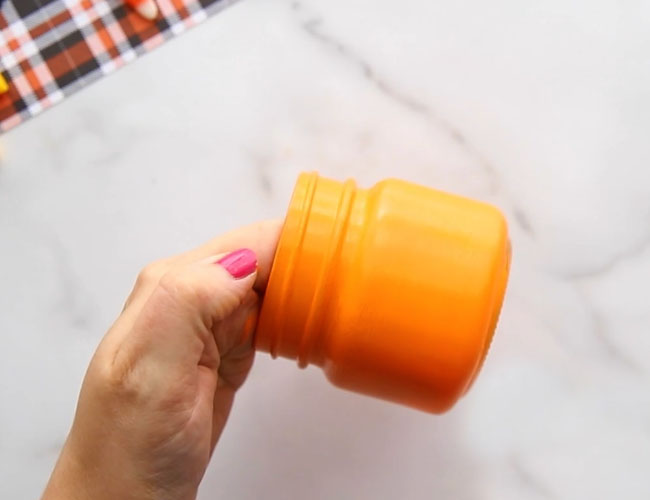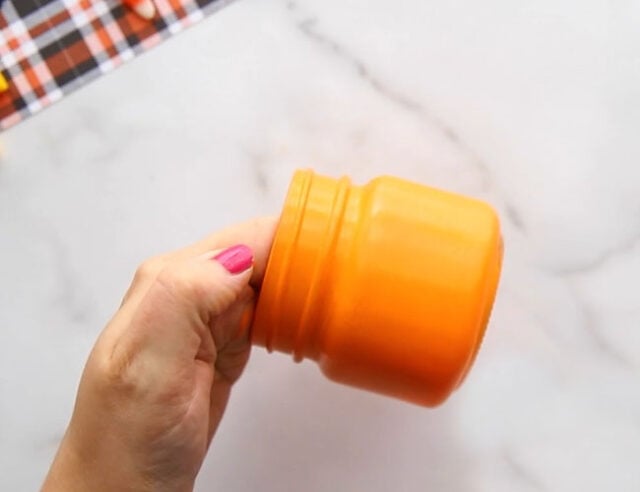 2. Once all the base coats of paint are dry, the final touch is adding your Jack-o-lantern faces.
Make them as silly or as traditional as you'd like!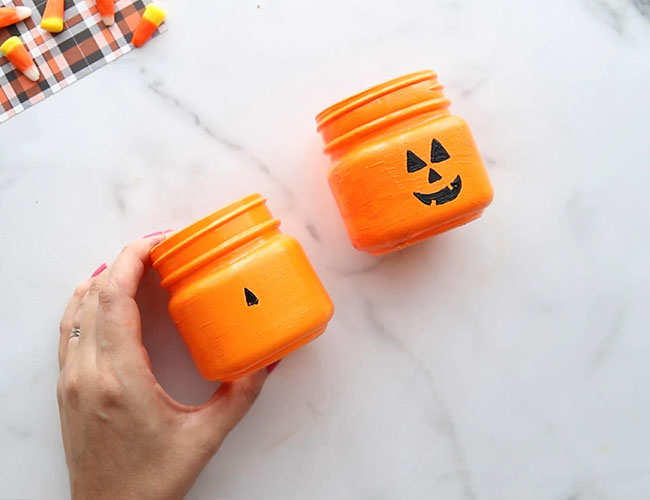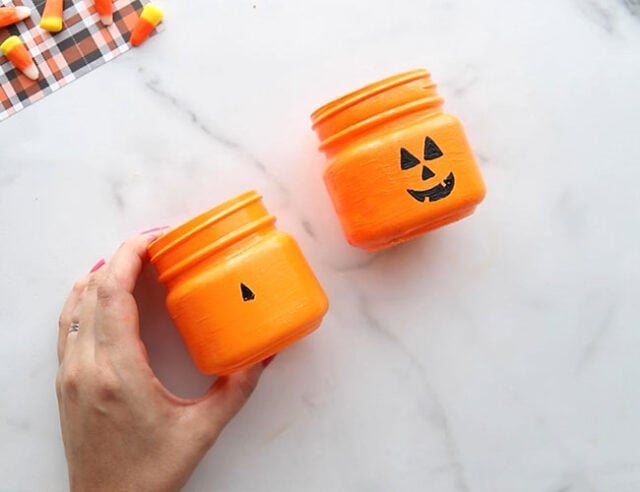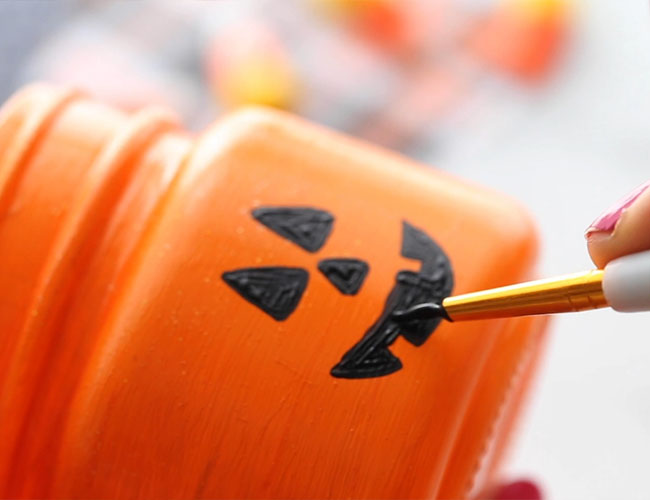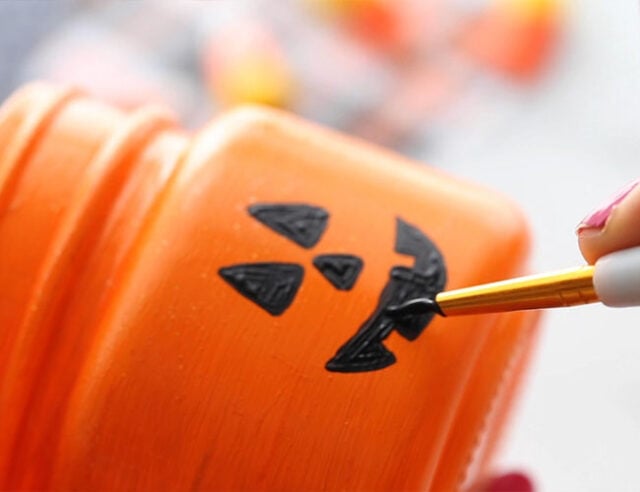 3. The final step is to add a coat of mod podge on top to seal the paint.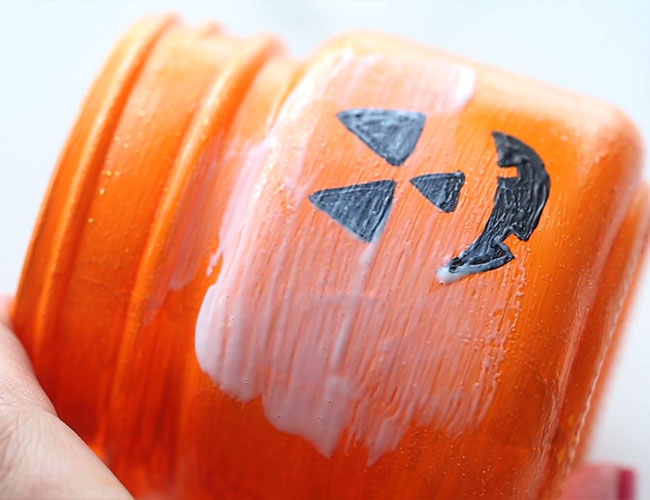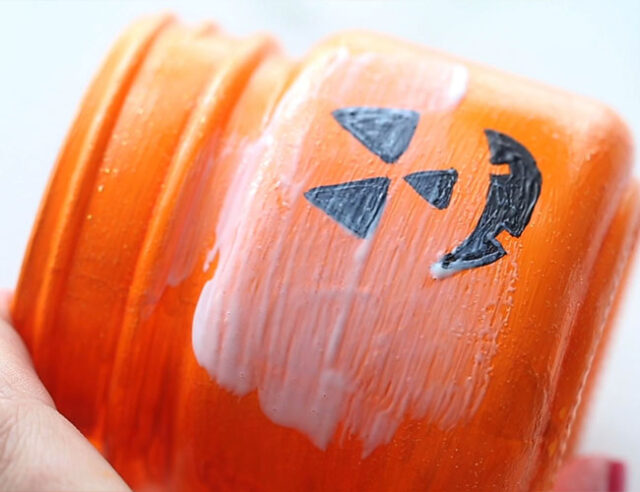 The mod podge will dry clear.
These cute Halloween jars would make a cute Halloween gift this year!
And I love that these are really easy for kids to make too!
See more fun Halloween crafts with our post of 50+ Halloween crafts for kids!