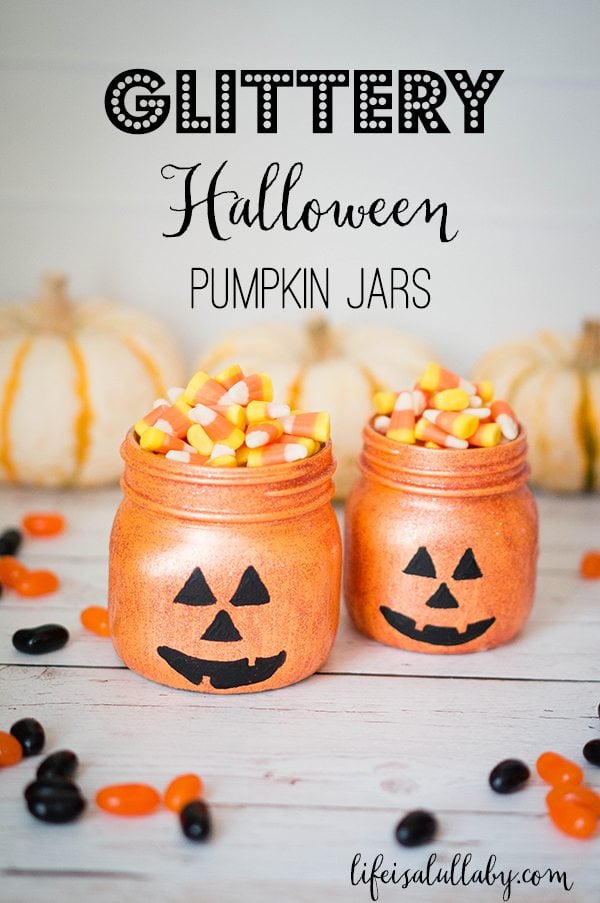 Have you gotten into the mason jar craze? If you haven't, here's a craft for you! This one would be fun for the kids and would look great in your front foyer where guests can snag some Halloween jelly beans or candy cone. Maybe scrap the Halloween jelly beans. I realized AFTER I purchased them that only half of them will be eaten. The blacks will be thrown out. Anyone like black jelly beans??
Now onto the Jack-o-lantern glittery pumpkin mason jars.
Paint Details: 
Base Colour: folkart 28888 Mandarin Satin in pearl finish (acrylic paint)
Glitter Paint: DecoArt Craft Twinkles in orange
Directions:
First you need to paint the mason jars. I did 3 coats of paint which didn't take long to do because the mason jars are pretty small. Choose a pearly orange colour which gives you this nice, soft, shimmery look.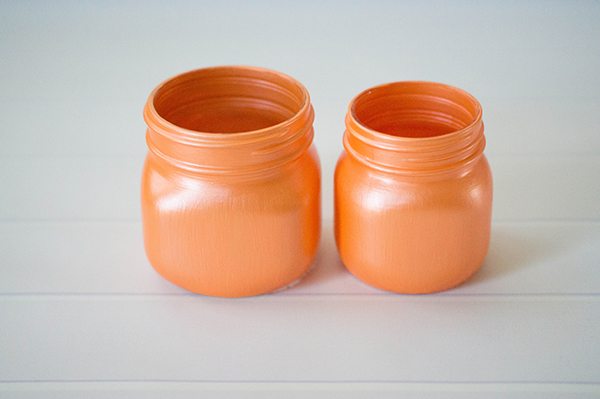 Once the coats of pearl orange are finished, brush on some glittery orange paint. Let this dry.
Once all the base coats of paint are dry, the final touches are adding your Jack-o-lantern
faces. Make them as silly or as traditional as you like! And there you have it: glittery pumpkin mason jars.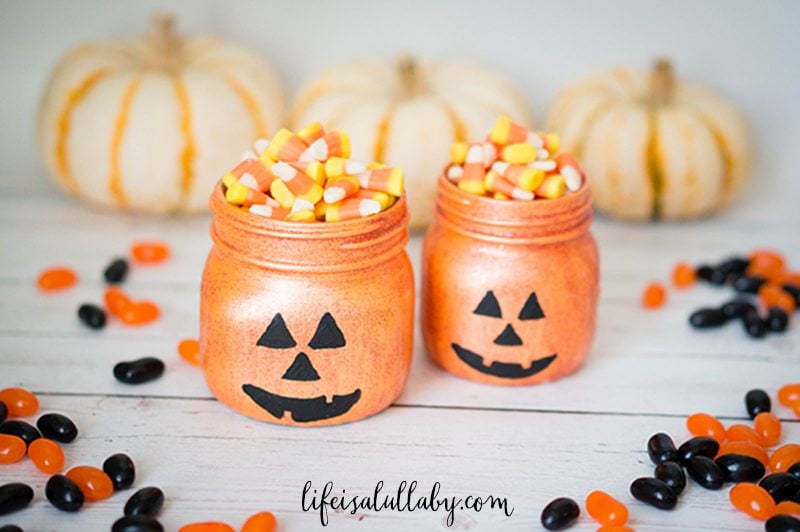 Have you done any crafts yet for Halloween?