Rock painting is a popular craft activity for kids. It only takes a few materials and it's so easy to turn a simple rock into a beautiful or silly creation. We are excited to share these monster rocks that not only are silly and cute, but they glow in the dark too! This rock craft is perfect for decorating your house or porch for Halloween!
RELATED: 15 Pet Rock Ideas
Monster Rocks
You can easily customize your monster rocks to look as silly or scary as you'd like. If you want to use regular paint and not have them glow in the dark, that is an option too. Or you can have them glow in the dark for Halloween by using some glow in the dark paint. We are sure that your monster rocks will be a big hit for Halloween!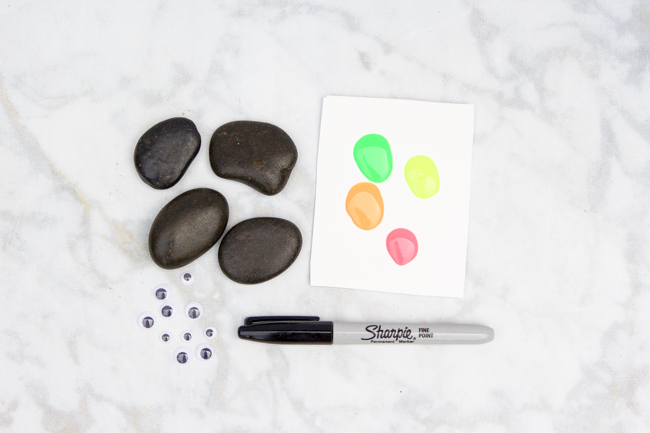 Supplies Needed for Glow In The Dark Monster Rocks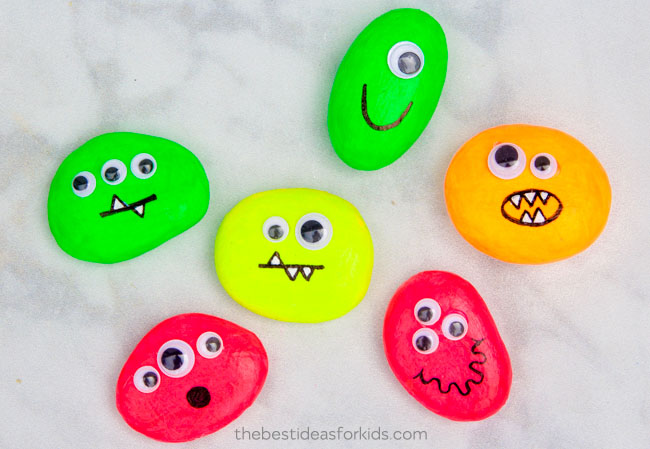 Watch the full tutorial video here!
Directions To Make Glow In The Dark Monster Rocks
1. First, you'll want to prime your rocks with white paint before applying the glow in the dark paint. Give the rocks 1-2 coats of white paint and allow them to dry.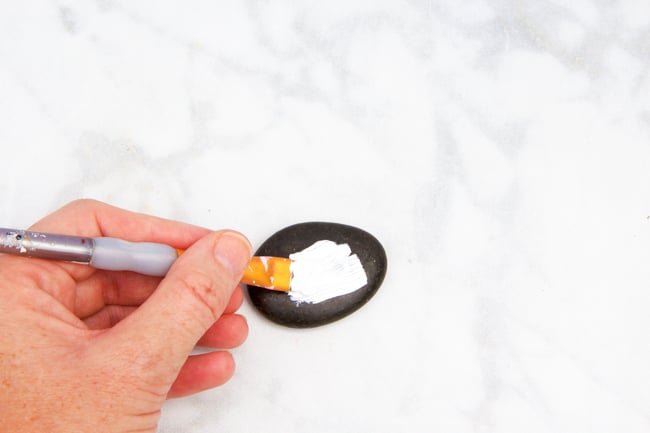 2. Apply the glow in the dark paint. Depending on the brand of paint, you may need to apply multiple coats. The more coats you apply, the more your rocks will glow in the dark! We applied quite a few coats of the glow in the dark paint to ensure that they were fully covered without any streaks. You could also choose to do regular paint instead of glow in the dark.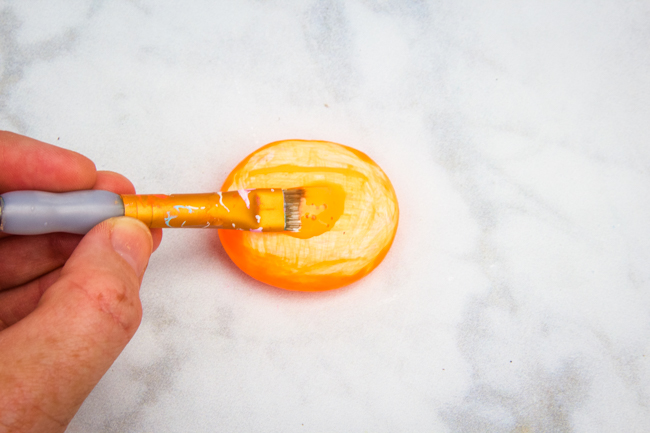 3. Once the rocks are dry, add mouths with a black Sharpie. Feel free the make happy, scary or silly mouths on your monsters. You can also have fun adding teeth!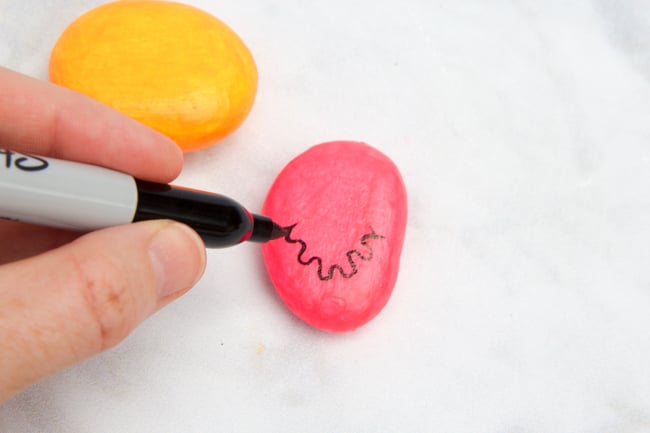 4. Add a little bit of white paint to any teeth on the rocks.
5. Glue on some googly eyes in different sizes. You can use hot glue (adults) or glue dots. Note: if you want to seal your rocks, seal them before adding your googly eyes.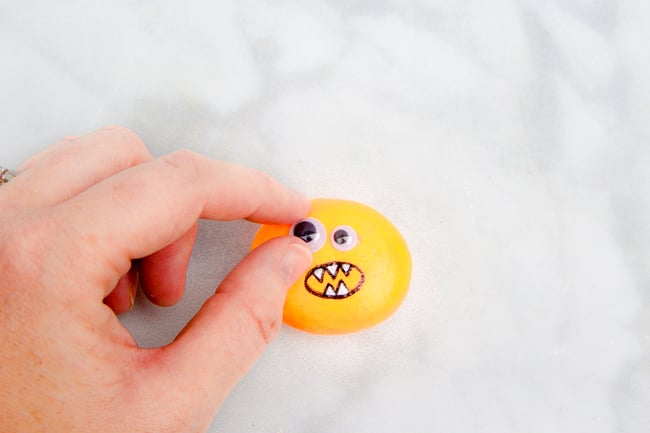 We just love how these little monsters turned out!
Sit them out in the sun or under a bright light and then take them into a dark room to see them glow!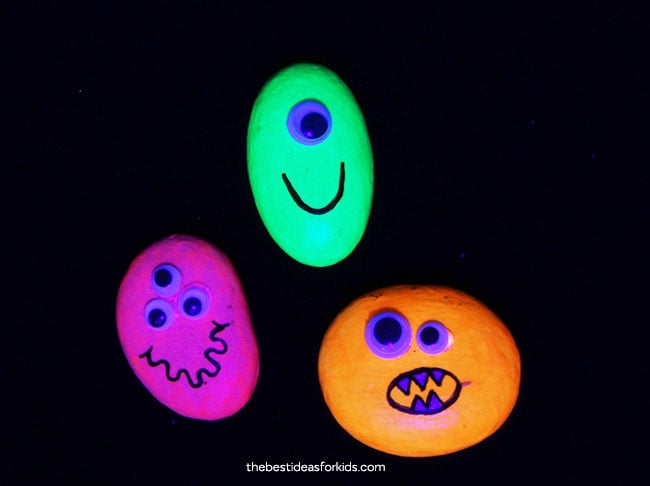 If you want to put them outside, we recommend you use a spray sealer to weatherproof them. You'll want to spray before adding the googly eyes and make sure adults do this part.
You will just love playing with your monster rocks or leaving them out as a special surprise for someone else to find!
More Painted Rock Ideas
See how to make these adorable cactus pet rocks.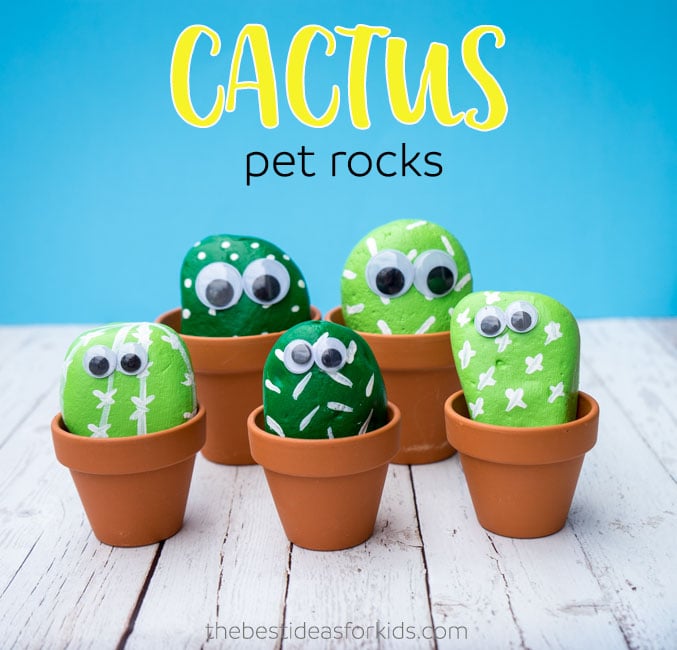 For more pet rock ideas, see 15 adorable pet rocks: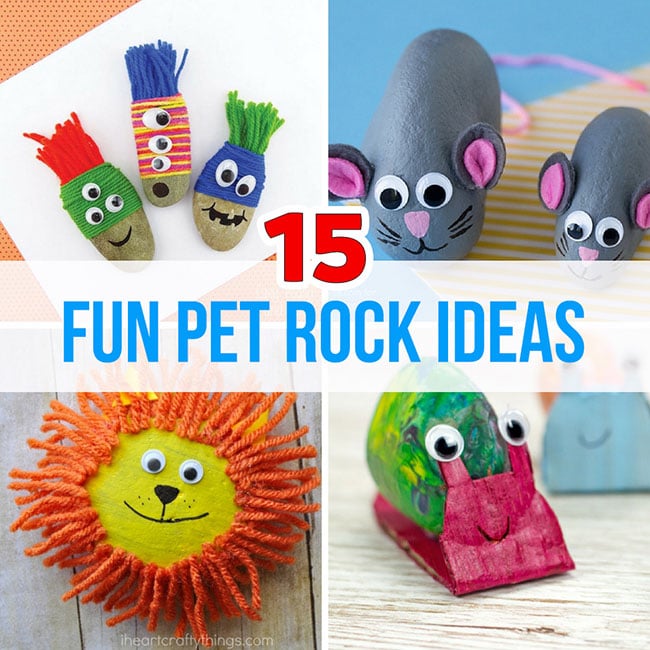 Pin this for later!