For an easy, mess-free holiday craft, try making these pipe cleaner candy canes. It's also great fine motor practice for kids to string the beads onto the pipe cleaners. Kids will love hanging these handmade ornaments on the tree this year!
RELATED: Christmas Crafts for Kids
Pipe Cleaner Candy Cane Ornament
We love that these ornaments are easy to make and don't require a lot of materials. Kids will enjoy choosing colors or creating their own patterns to add to their candy canes.
This would be a fantastic craft to do at holiday party either at school or at home!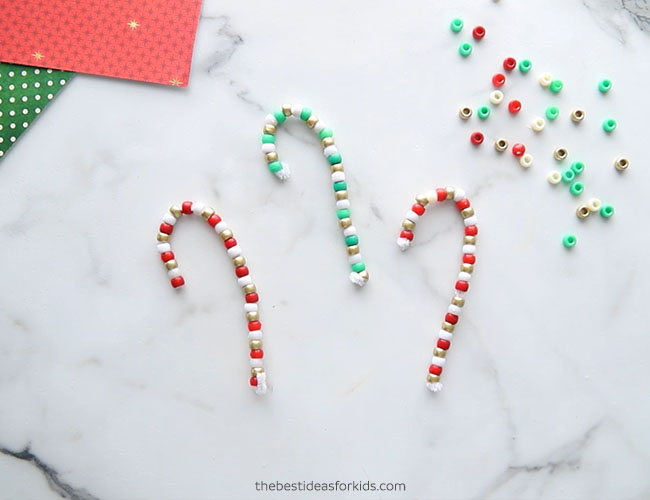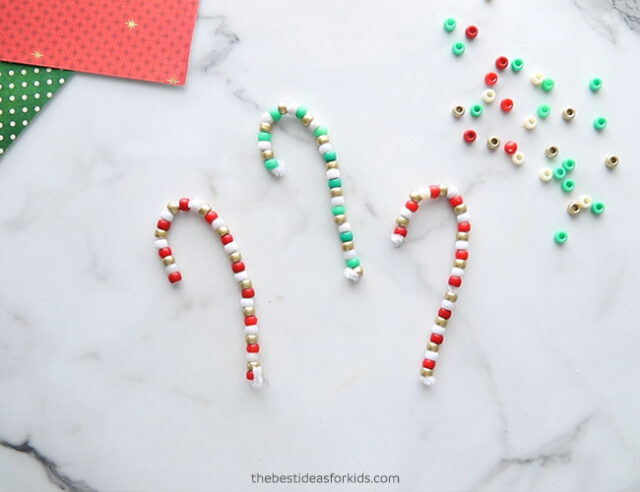 Supplies Needed To Make Beaded Candy Cane Ornaments
Watch the Video Tutorial Here!
How to Make Pipe Cleaner Candy Canes
1. First, bend a pipe cleaner into a candy cane shape.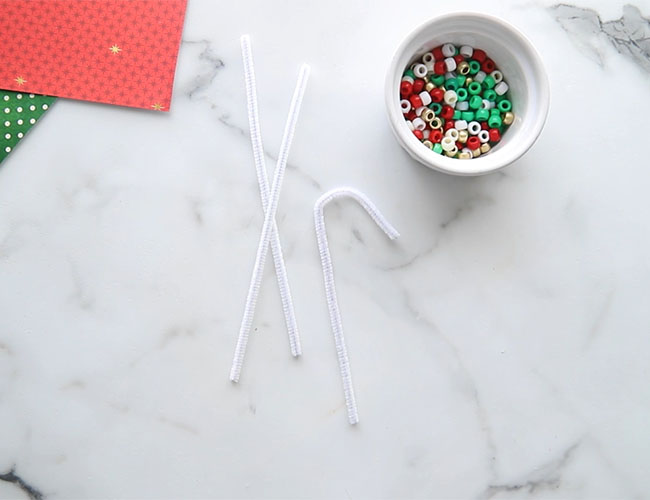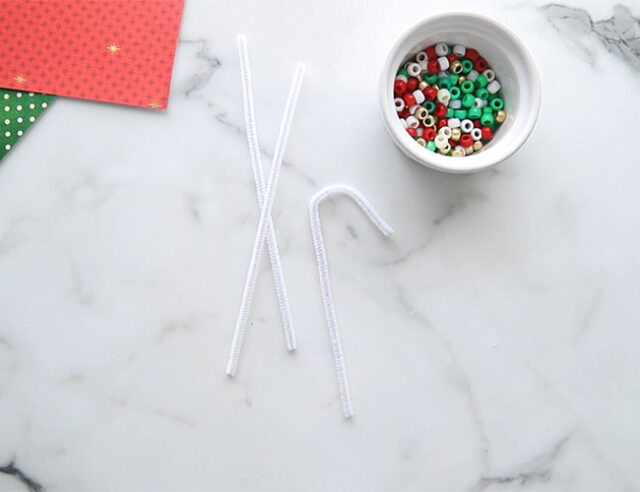 2. String pony beads onto the pipe cleaner, leaving about a 1/2 inch of pipe cleaner exposed at each end.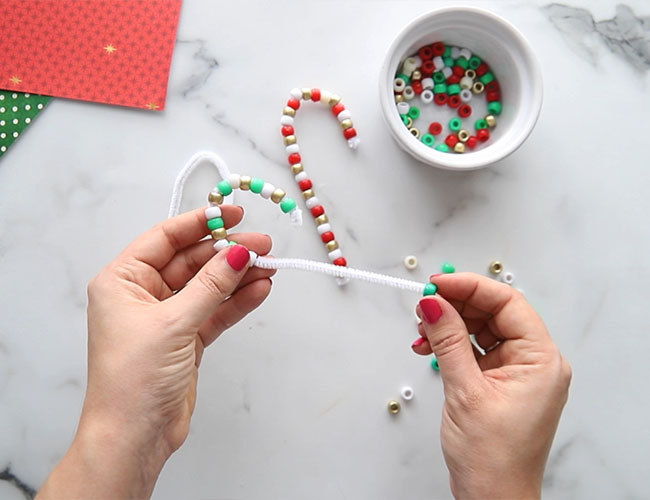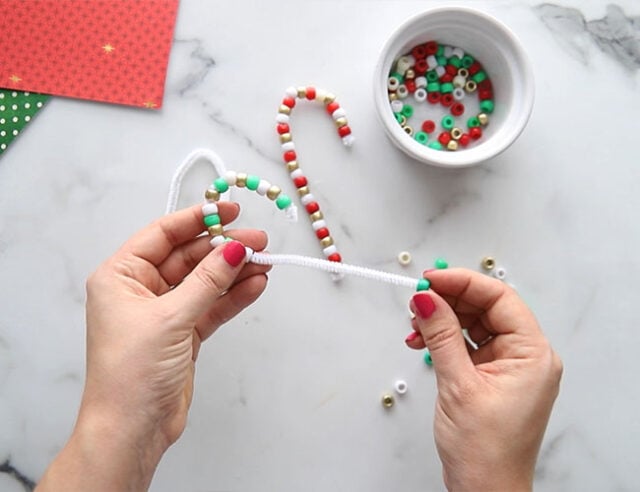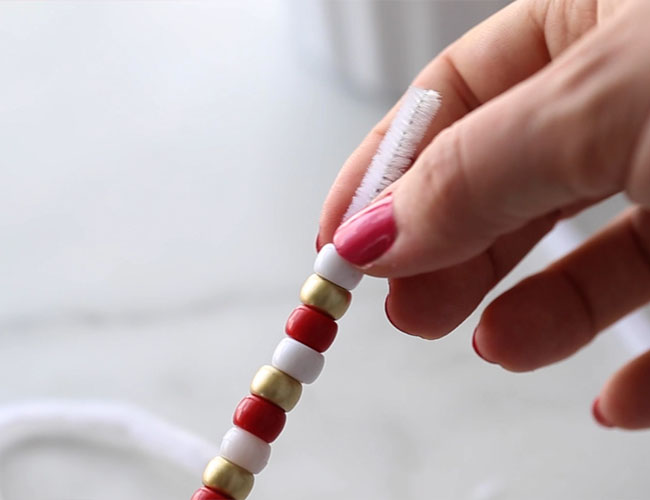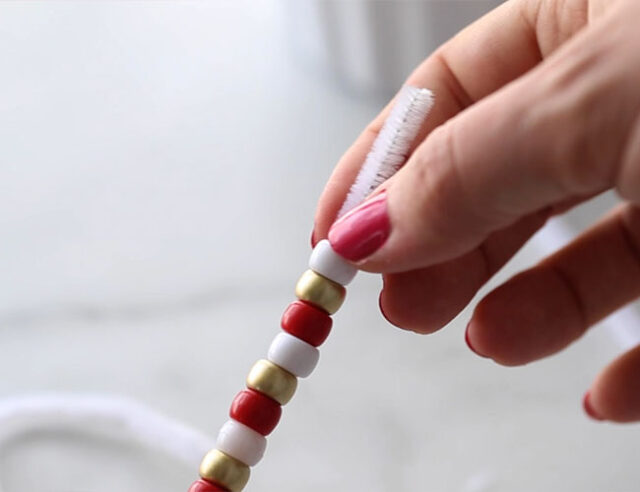 3. Fold the ends of the pipe cleaner up around the last bead on either end to secure in place.
Fold the pipe cleaner over on each end and make sure it creates a ball that is larger than the bead. The pipe cleaner "ball" needs to be larger than the bead so that the beads does not fall off.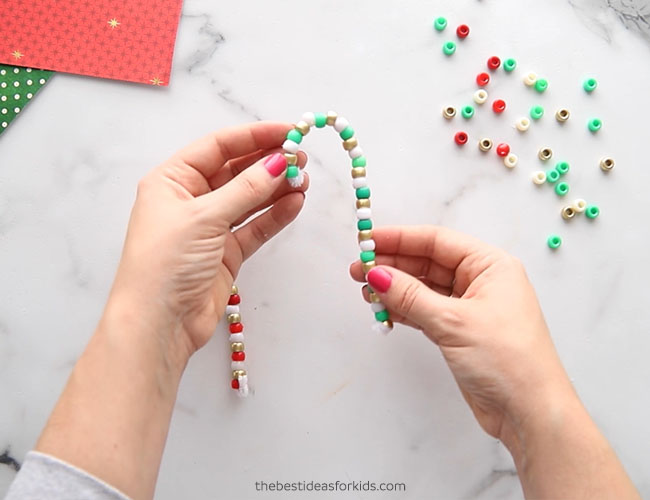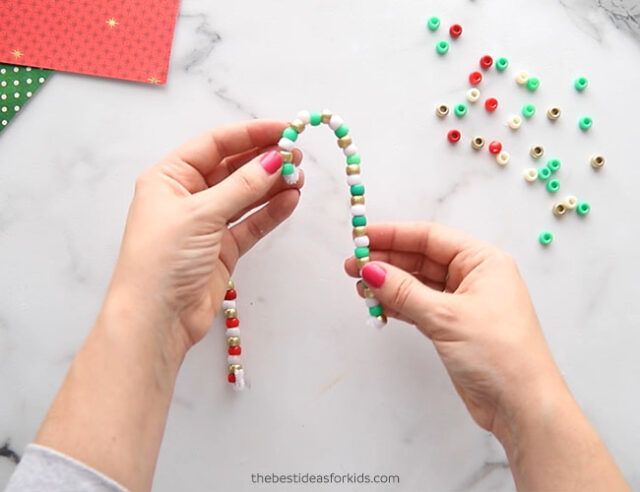 The shape of the candy cane is perfect for hanging on the tree! No string or ornament hanger required.
Kids can hang their candy canes on the tree, attach to a gift with a ribbon or give them away to friends!
See 50+ Christmas Crafts for Kids for more fun Christmas crafts.