Make this 3D menorah craft for Hanukkah this year. Kids can make this 3D menorah on its own or turn it into a pop-up card! Kids can also "light" a candle each night during Hanukkah on this craft!
RELATED: Hanukkah Coloring Pages
Pop-up Menorah Craft
This pop-up menorah card is a fun project for kids to make for Hanukkah. Give it to a friend, family or put it on display at home!
Also see our Hanukkah coloring pages which you can also turn into cards! Kids can color them, then cut out any of the pages to create cards.
Kids can make this card to give to someone or fill the menorah each night with a newly lit candle by adding the flame each night.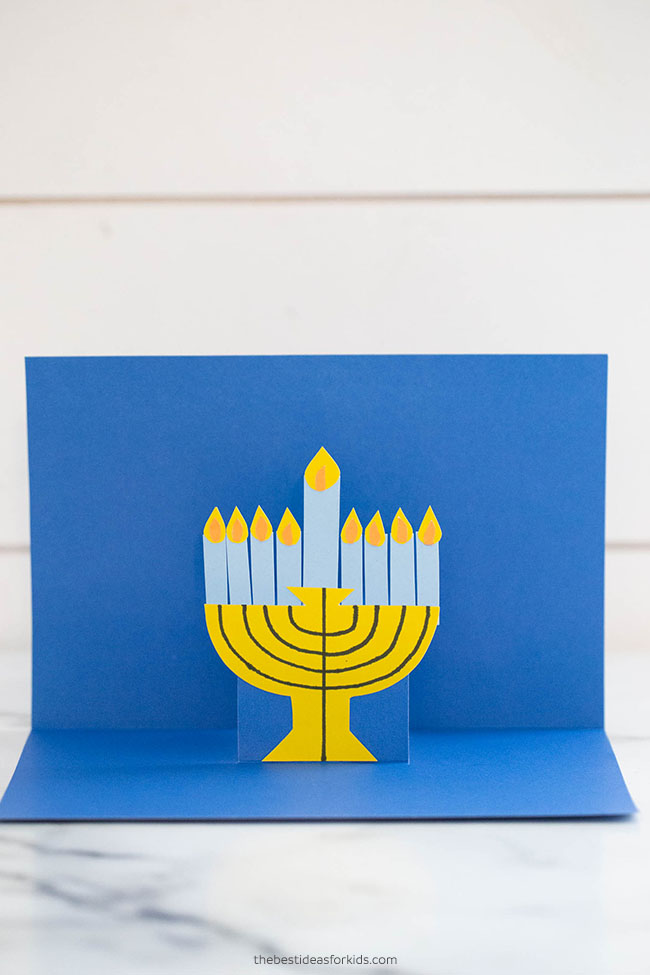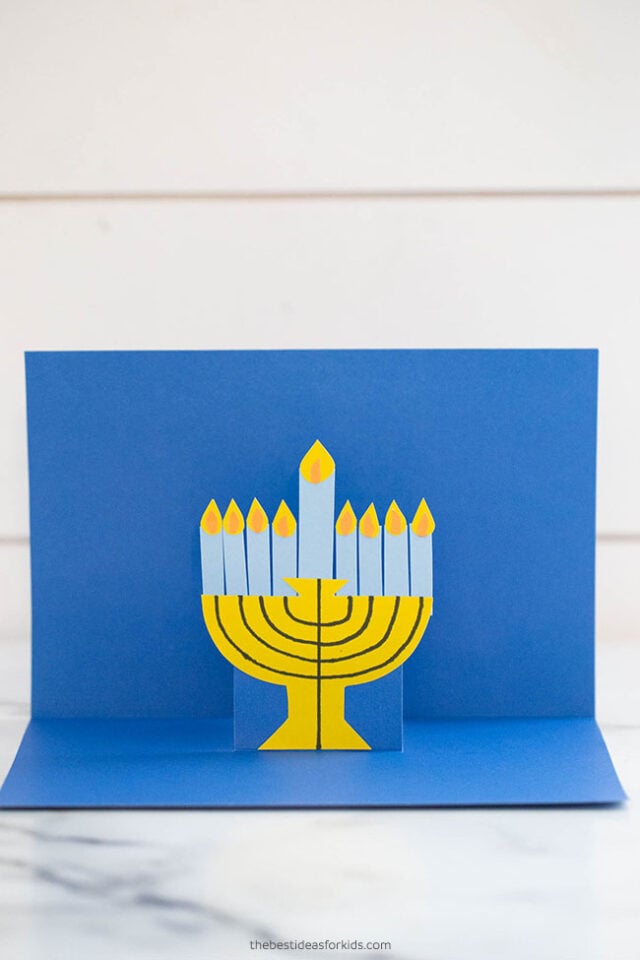 Supplies Needed to Make the Card
Colored cardstock – we used dark blue, light blue, orange and yellow
Black marker
Pop-up card template – see the bottom of the post for the free printable template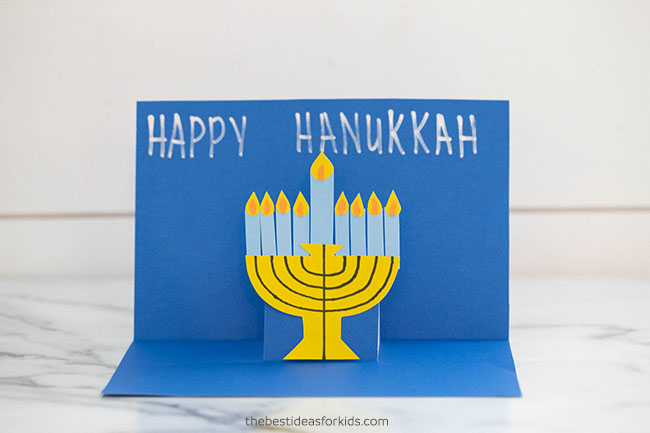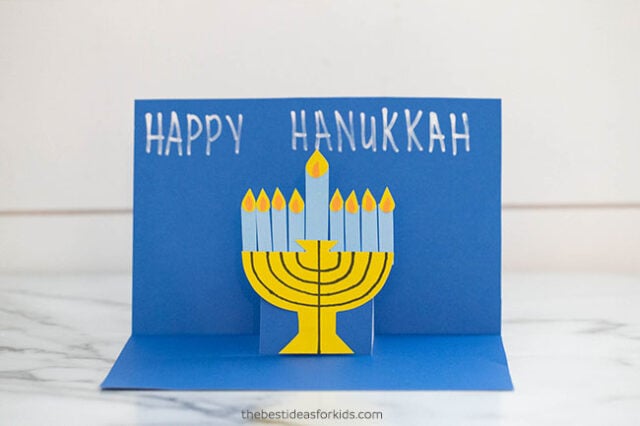 Watch the Video Tutorial Here!
How to Make a 3D Menorah Card
1. Start by printing off the free printable card template.
You can get the template at the bottom of the post.
2. Trace the template to cut out the menorah in yellow cardstock and the candles in light blue cardstock.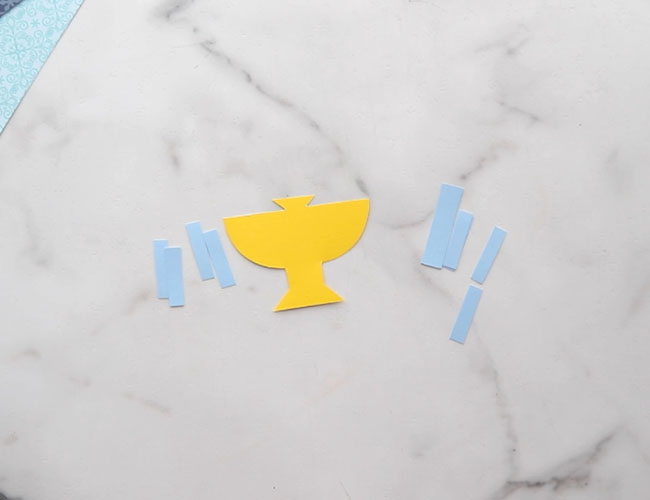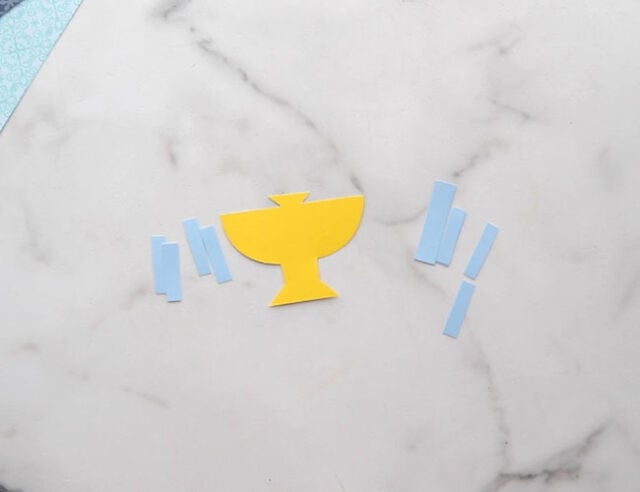 3. Glue the candles to the menorah base.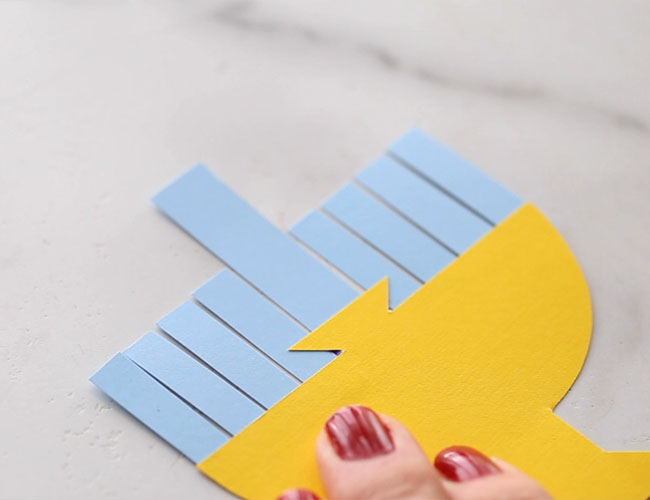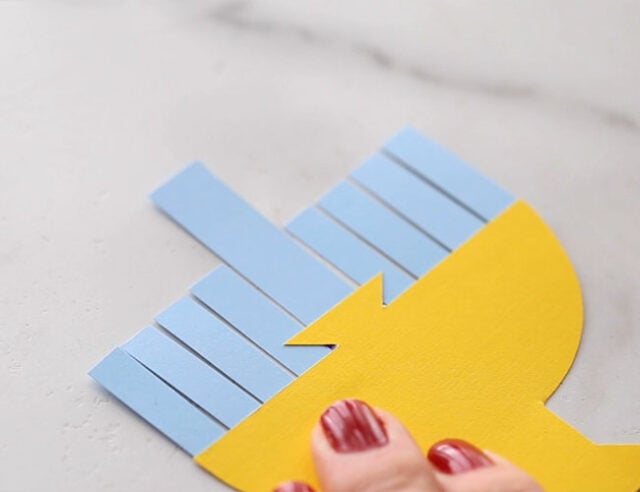 4. Cut out the flames from yellow cardstock.
Glue the yellow flame to the top of the candles.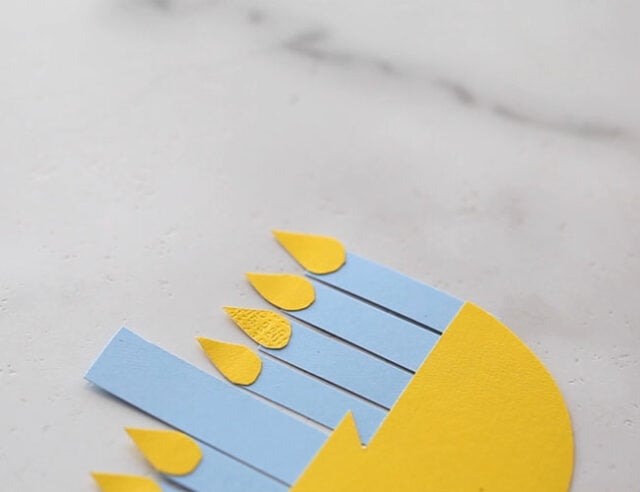 5. Make smaller pieces for the inside of the flames with orange cardstock and glue to the yellow flame.
You can draw these pieces first or just cut out the shape. Kids can also draw these on with an orange marker. The inside piece does not have to be perfect or matching across all candles.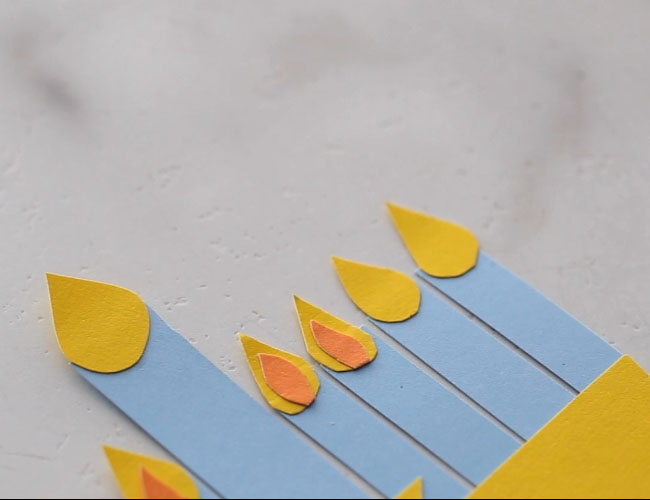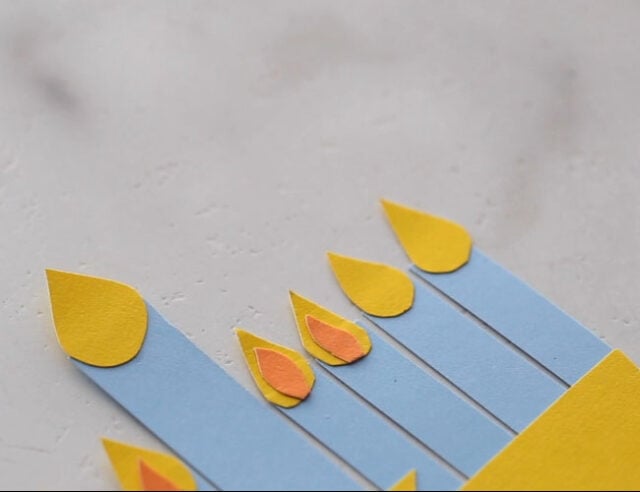 6. Add candlestick holders to the menorah base with a black marker.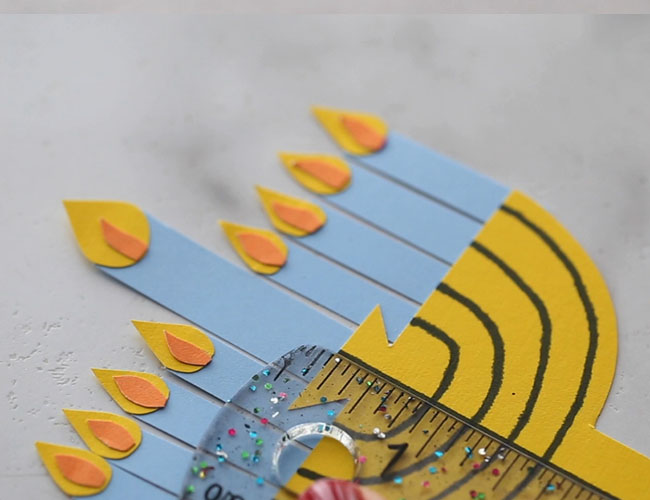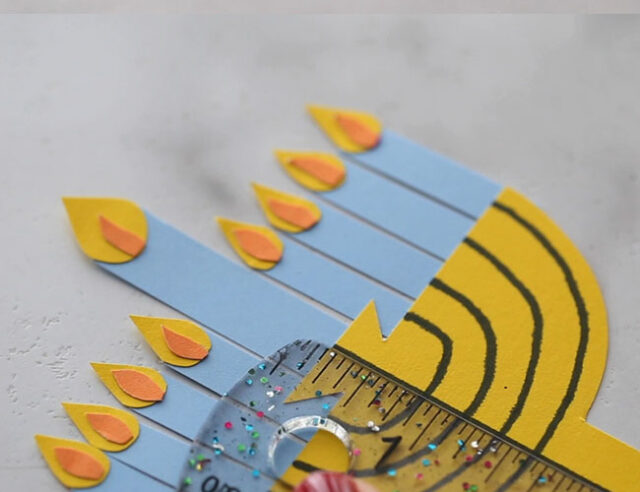 7. Fold over a piece of dark blue cardstock.
Use the pop-up card template as a guide and cut the folded dark blue cardstock where shown.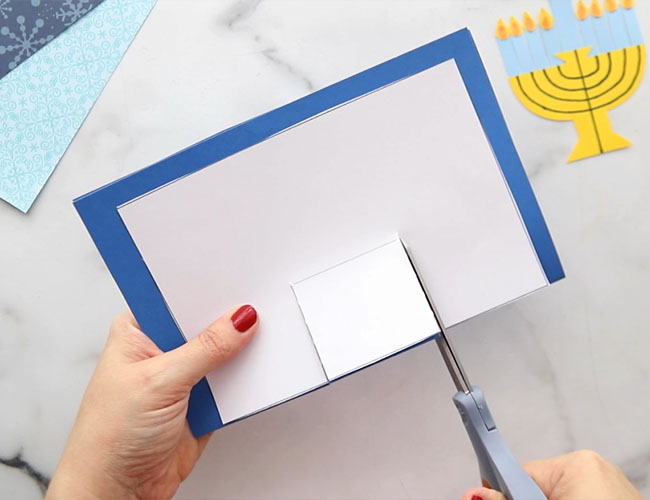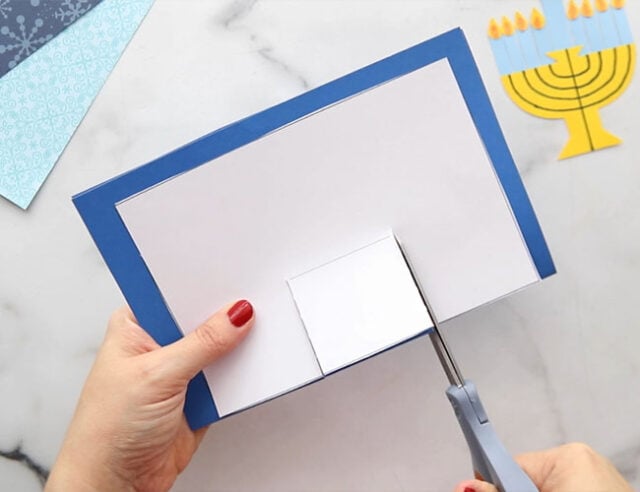 8. Open up the dark blue card and fold along the lines where shown on the template on the cardstock.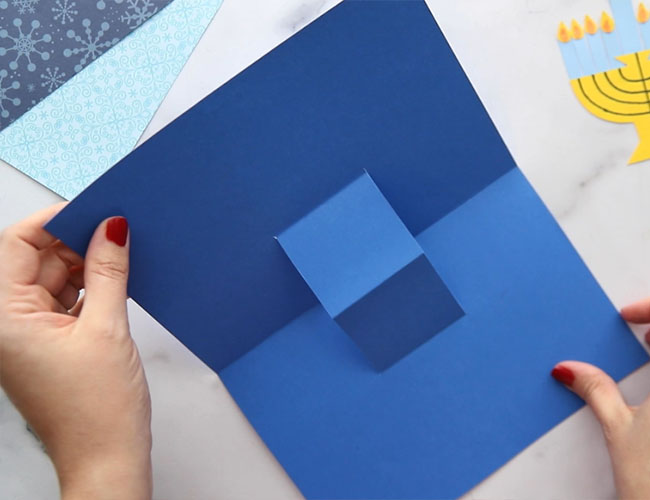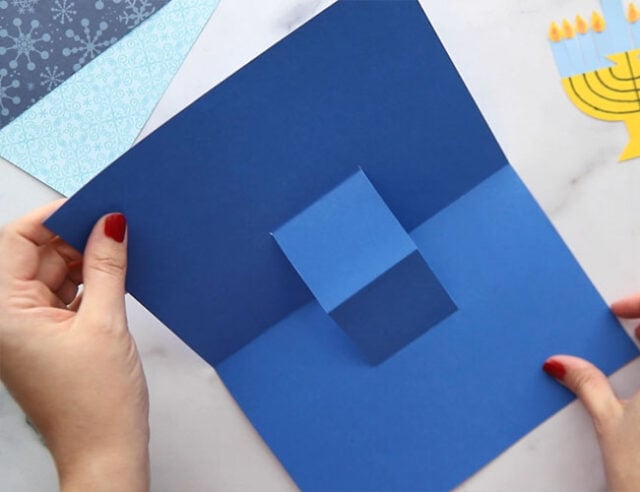 9. Glue the menorah to the card pop-up piece.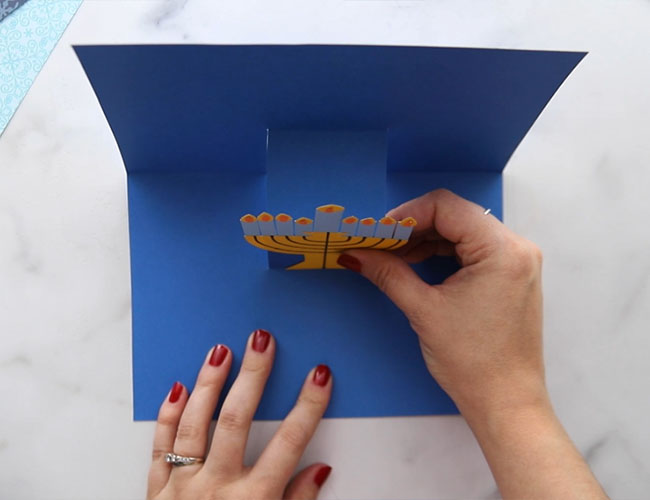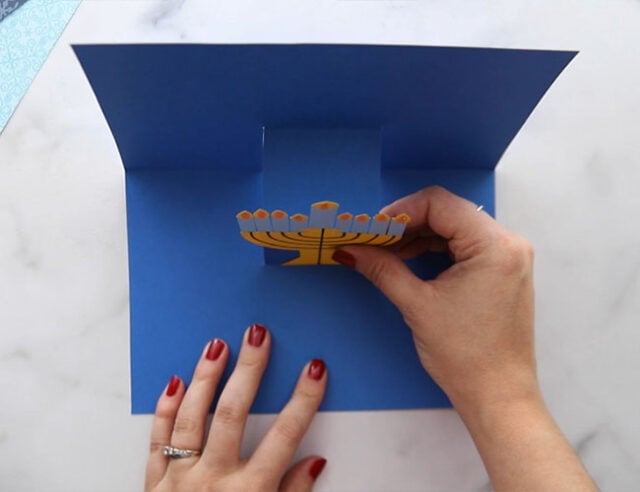 10. Write Happy Hanukkah on the card or another message you'd like to add.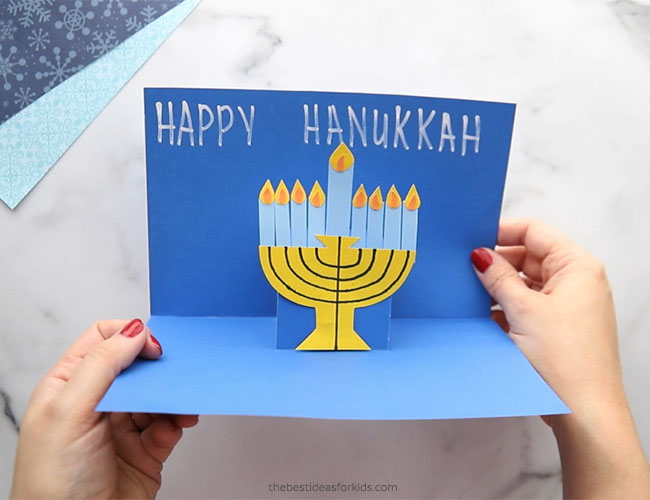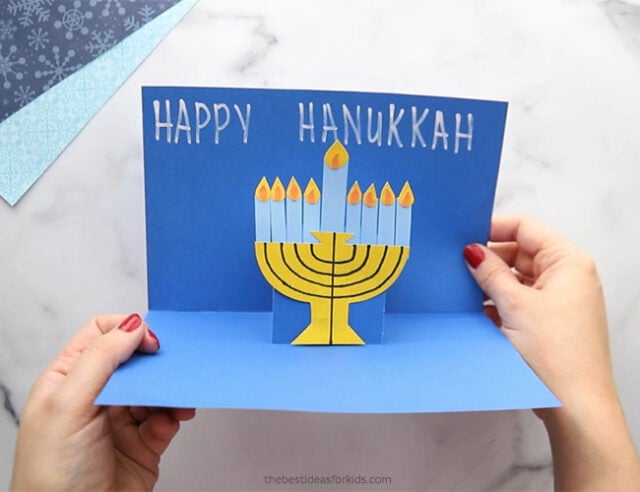 This card is a fun 3D craft to make for Hanukkah!
Also see: