For a fun activity that kids will love, make this pasta angel ornament this Christmas season! Using pasta in Christmas crafts is a classic craft I used to do as a child. You can turn these angels into ornaments or give them as gifts!
RELATED: Christmas Crafts for Kids
Pasta Angel Ornament Craft
This angel craft can be customized to be any color you'd like. Hang your angels on the tree, attach them to a gift tag or give them as a present!
Kids will love putting together these pasta angels. They can pick out the paint colors, paint them and help put them together. They can even be used in sensory play or as part of a DIY nativity set.
For another angel craft, see these doily angels which can also be ornaments or decoration.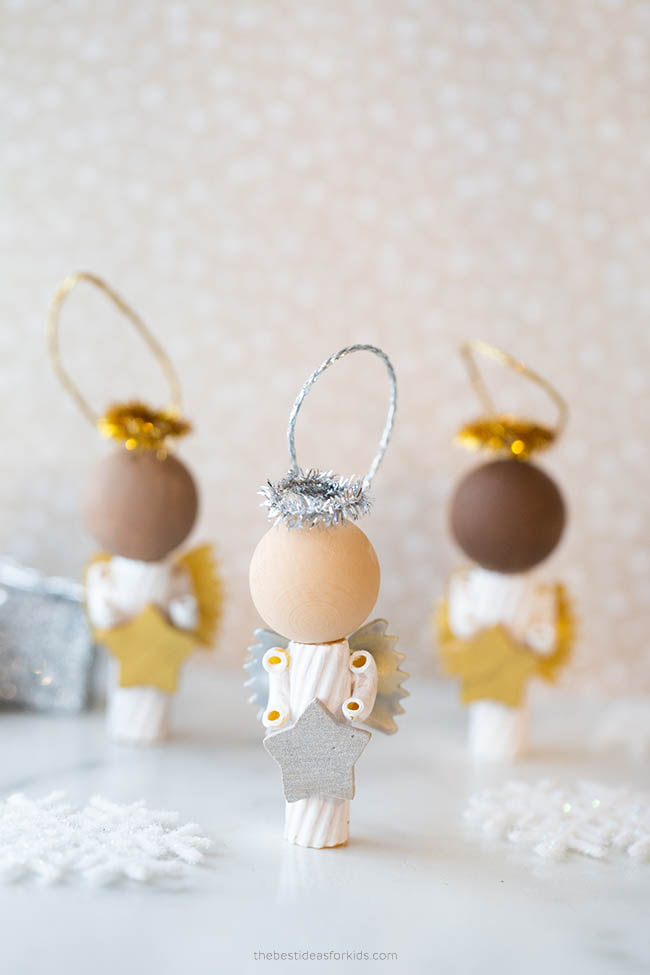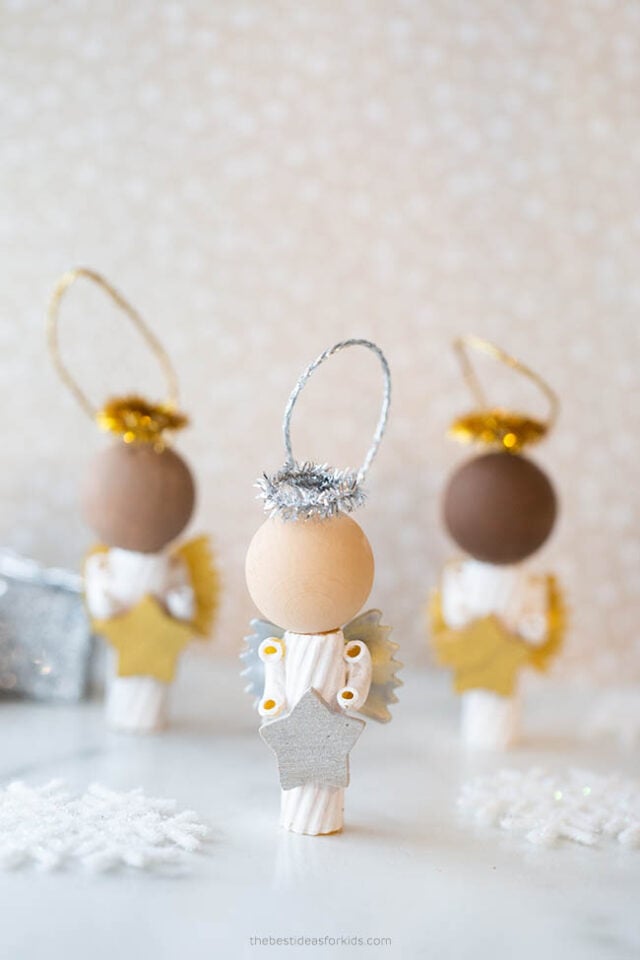 Supplies Needed to Make a Pasta Angel Craft
Rigatoni pasta noodles
Macaroni pasta noodles
Bowtie pasta noodles
Small wooden stars – we got these 1.5 inch wide wooden bead stars in the wood craft section at Michaels. These wooden star beads from Amazon are the same size width-wise but are slightly thicker.
Wooden balls – these are 1 inch dowel caps. But any wooden ball or bead for the head would work.
Pipe cleaners – we used gold and silver
String – we used gold and silver
Hot glue
For 2 other pasta Christmas crafts, see these pasta and macaroni Christmas trees and these macaroni wreaths.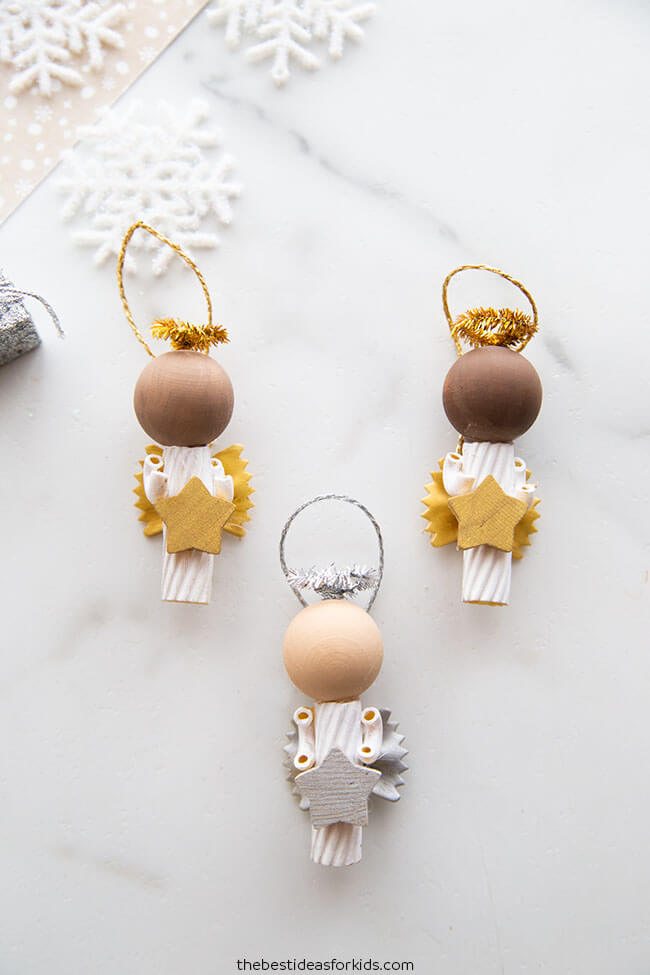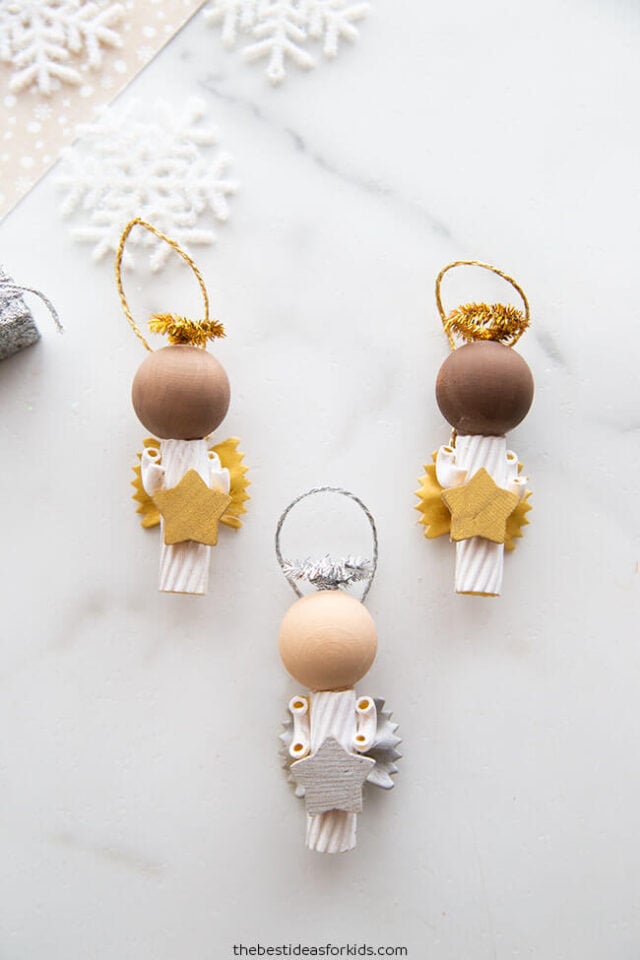 Watch the Video Tutorial Here!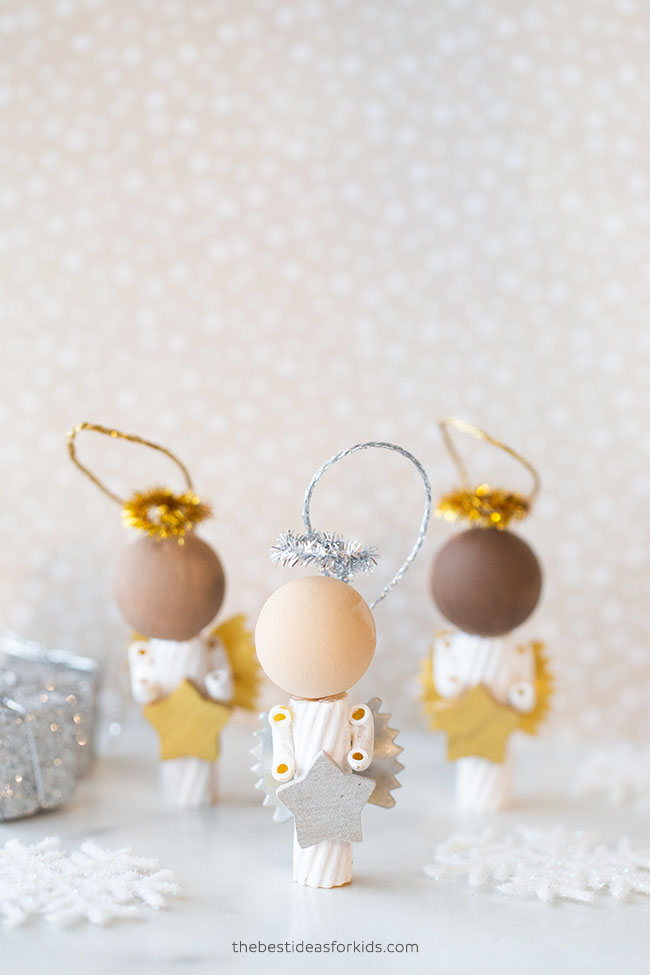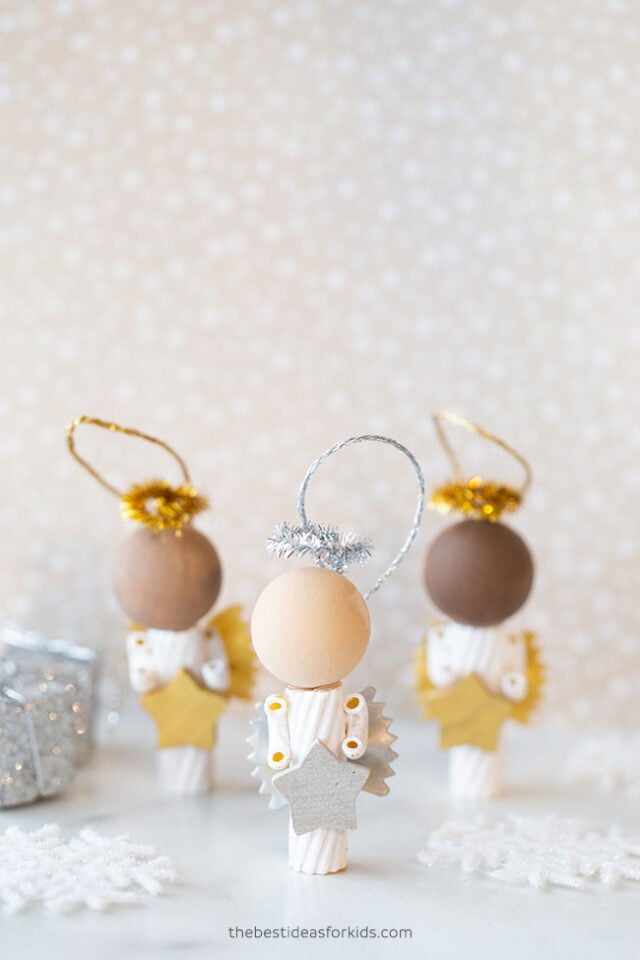 How to Make Pasta Angel Ornaments
1. Paint the wooden balls or you can leave them as is.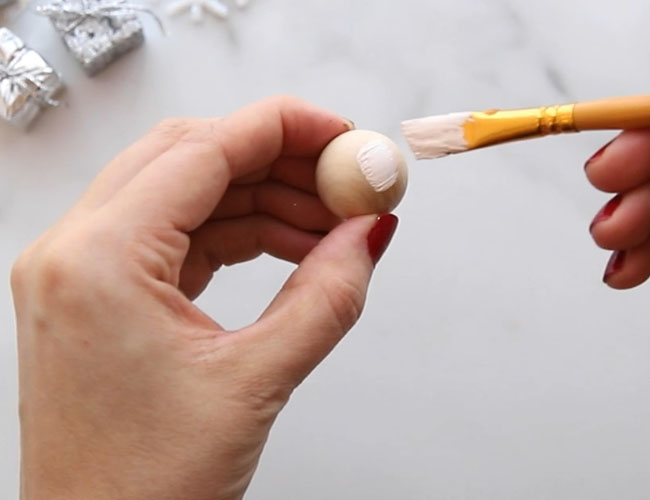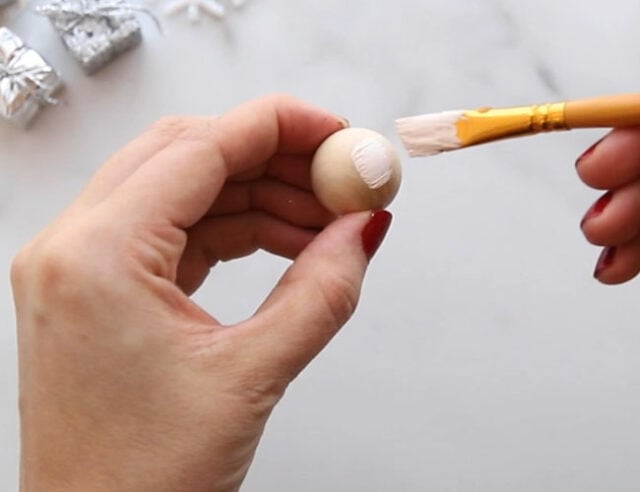 2. Next, paint both sides of the macaroni and rigatoni pasta white.
You will need 1 rigatoni and 2 macaroni pieces for each angel.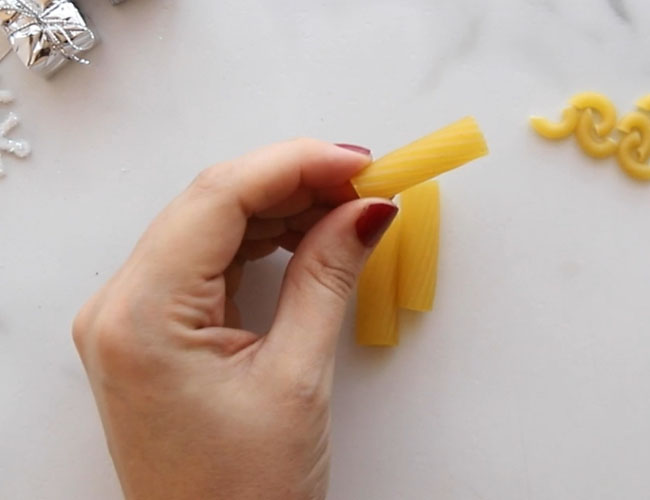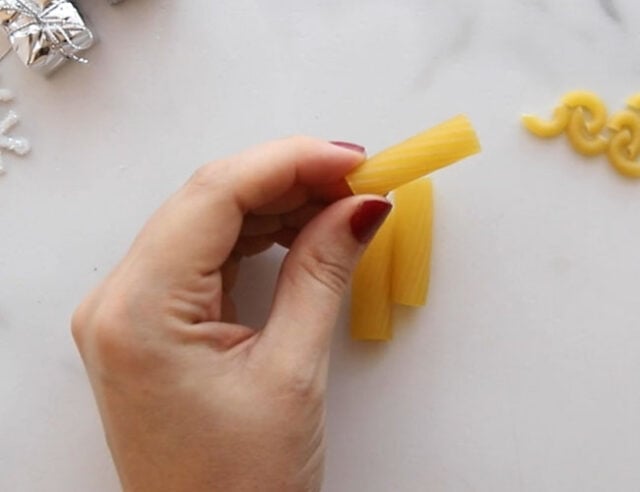 3. Paint the wooden star and bowtie pasta with gold or silver paint.
Add a layer of white paint first on the bowtie pasta and it will allow the silver and gold paint to go on better. You may need a few coats of paint.
Kids can also choose to make their angels any color they'd like!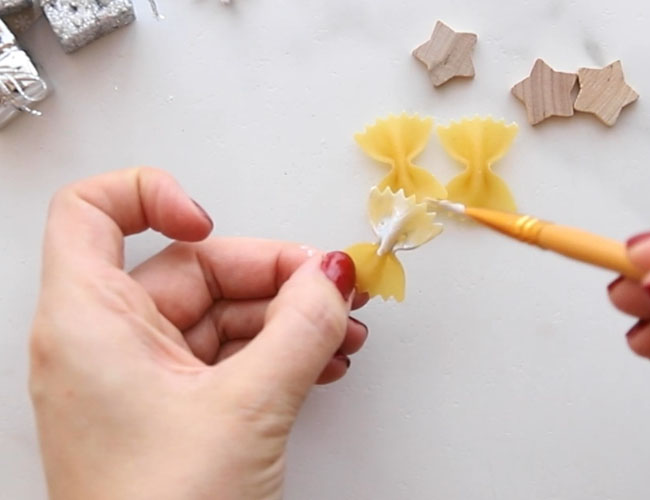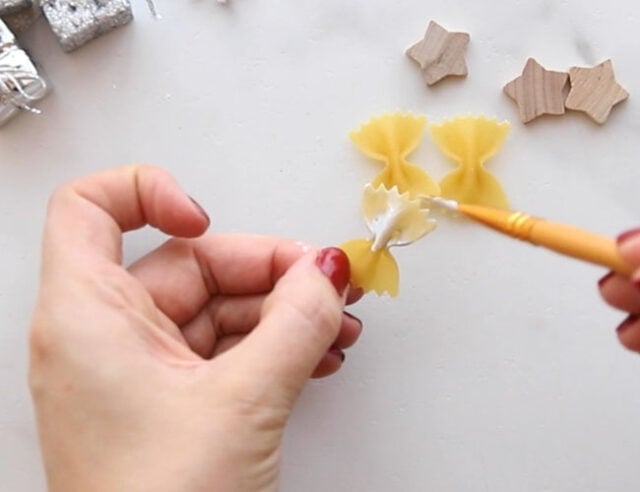 4. To assemble the angel, hot glue the painted wooden ball onto the rigatoni noodle.
Adults will need to assist with the gluing for the next few steps.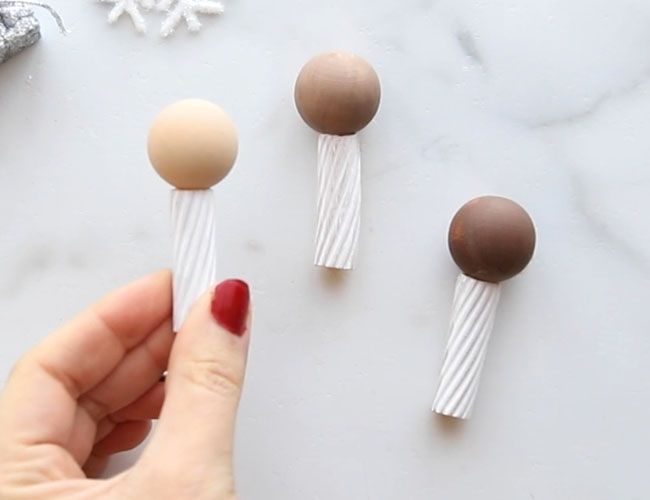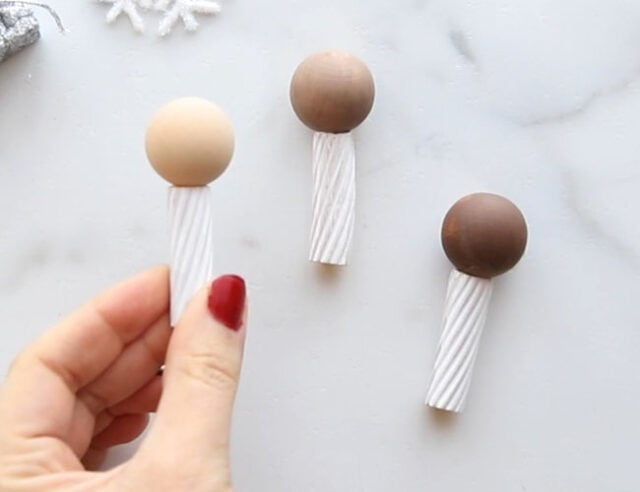 5. Next, glue the 2 macaroni pieces on either side of the rigatoni.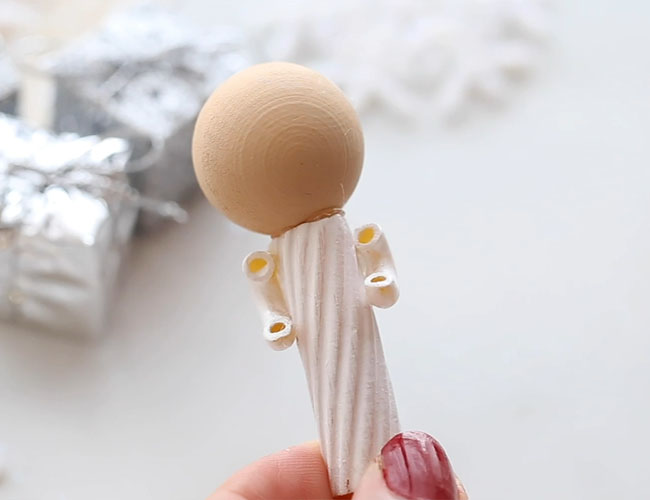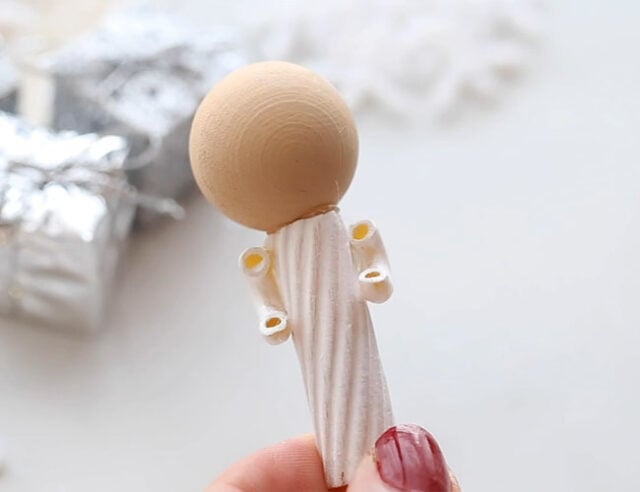 6. Glue the star in between the macaroni pieces and the bowtie pasta to the back of the rigatoni.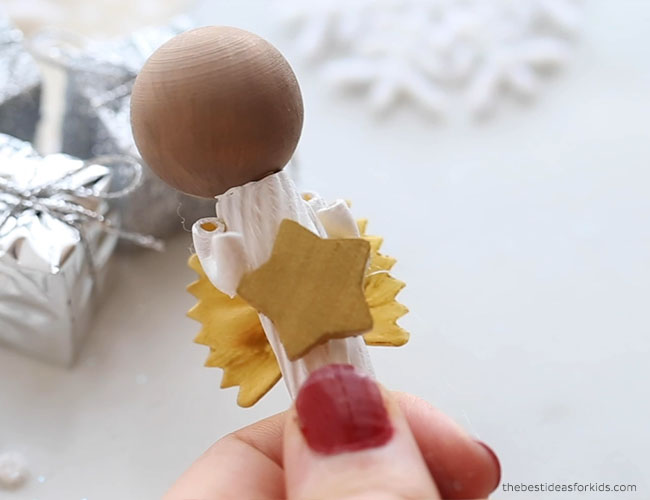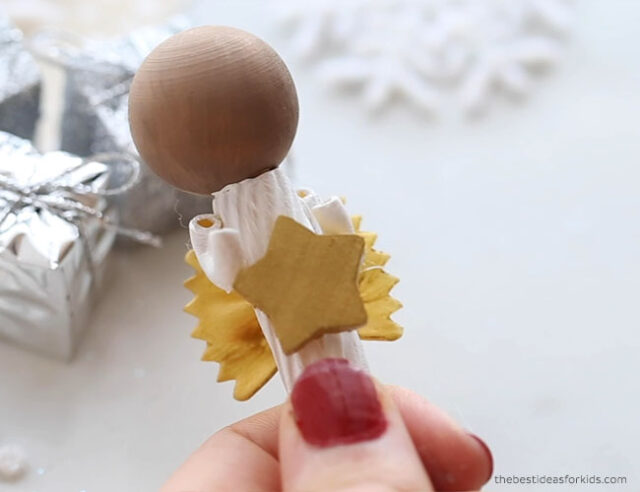 7. Form a pipe cleaner into a halo shape and glue it onto the head using hot glue.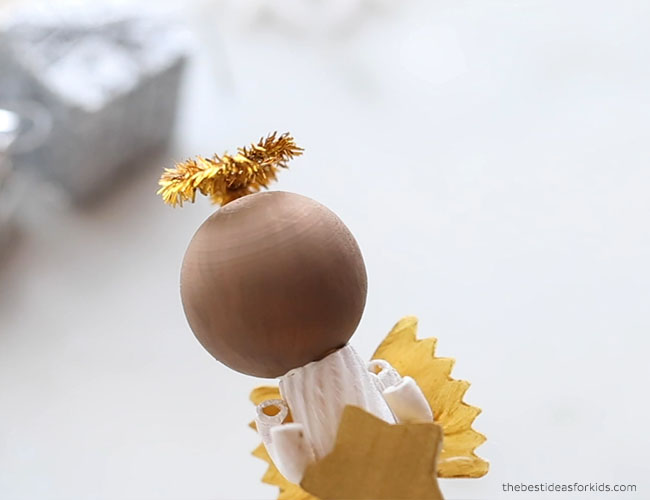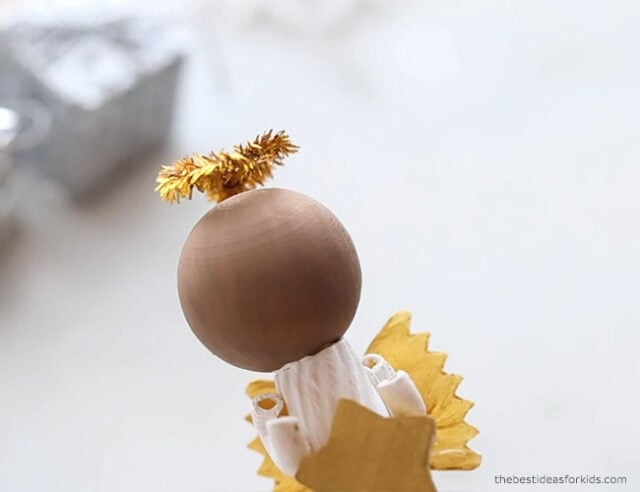 8. Hot glue a loop of string to the back of the angel for hanging.
If you do not plan on turning the angel into an ornament, you can leave the angel as is.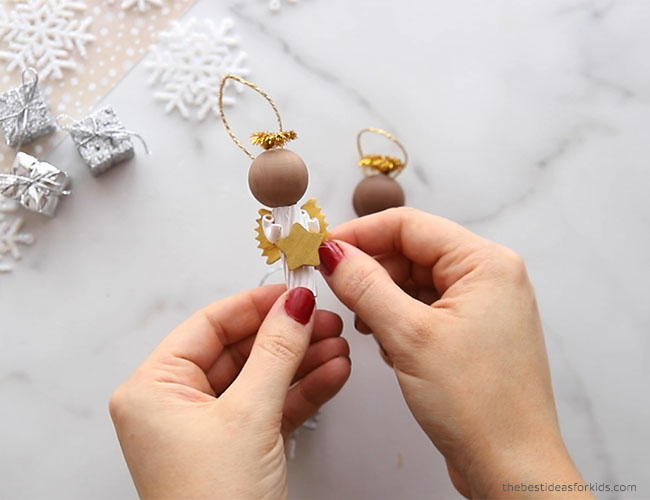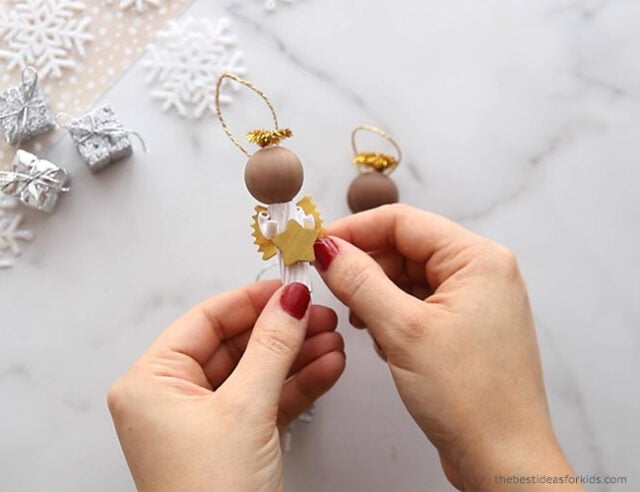 This is such a creative way to craft with pasta for the holidays! Kids will be so proud to display their angels this Christmas. These also make the cutest gifts this holiday season!
For more Christmas crafts, see 50+ Christmas crafts for kids.