Here's a simple activity for Valentine's Day! Make this heart suncatcher craft. It's easy to make with our free printable heart template you can get at the bottom of the post. Or, you can draw your own hearts and make all different sizes too!

RELATED: Snowflake Suncatcher
Heart Suncatcher Craft
There are 2 printable templates you can choose from.

You can get the templates at the bottom of the post or you can draw your own hearts to make this craft! Kids can have fun folding over a piece of paper and learning to draw their own heart templates too!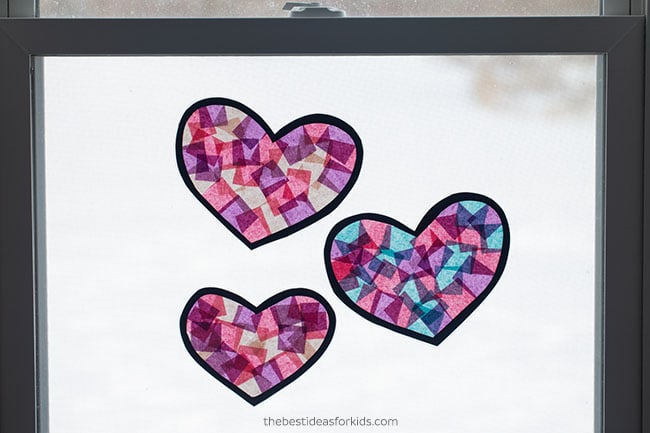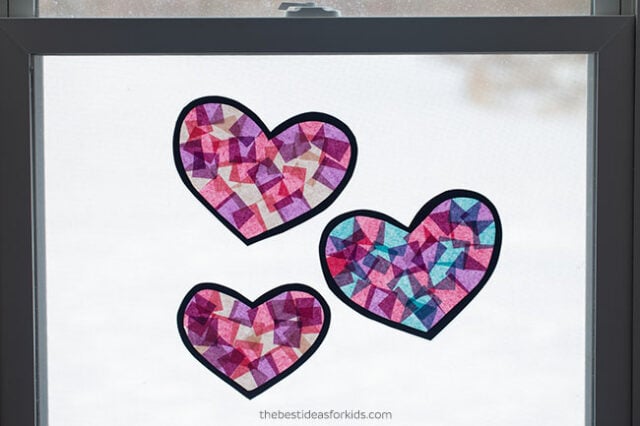 Supplies Needed To Make a Heart Suncatcher
Tissue Paper or pre-cut tissue paper squares
Black cardstock or black construction paper
Scissors
Sticky tacky, tape or adhesive dots (for hanging)
Free Printable Template – you can get the template at the bottom of the post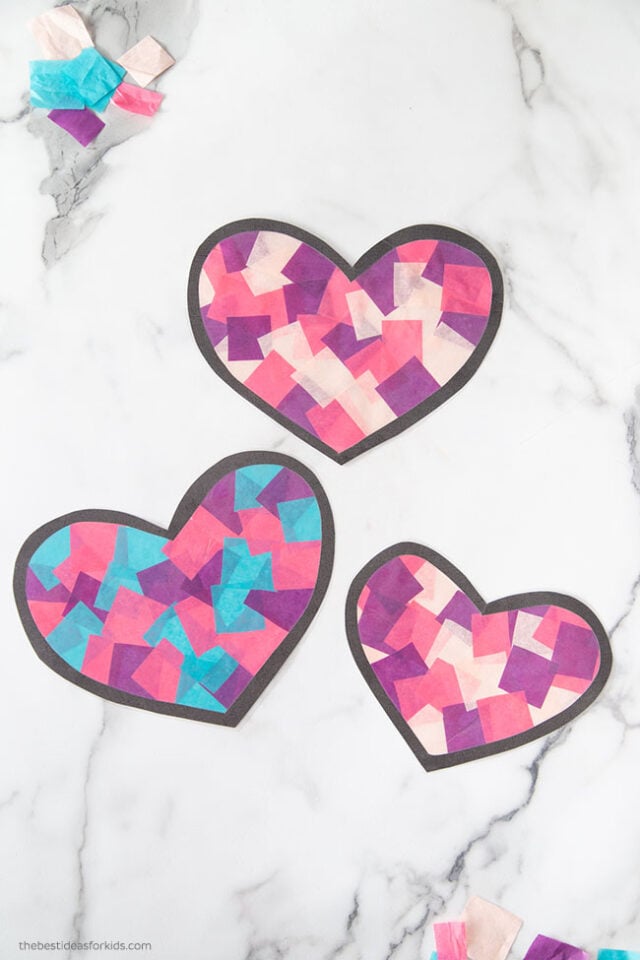 Watch The Video Tutorial
How to Make a Heart Suncatcher
1. Cut up your tissue paper into small squares. We used light pink, pink, turquoise and purple. But, you can use any colors you'd like!
You can also find tissue paper that comes in pre-cut squares. Save your tissue paper from gifts because you can re-use it to make any kind of suncatcher like these!
2. Use our heart templates to trace onto black cardstock. You can get the templates at the bottom of the post.

You can also fold over a piece of black cardstock or construction paper and draw half of a heart and cut it out.

Once you cut out your heart, you must also cut out the inside of the heart so you are left with a black heart outline. We cut out 2 large and 1 small heart from the templates.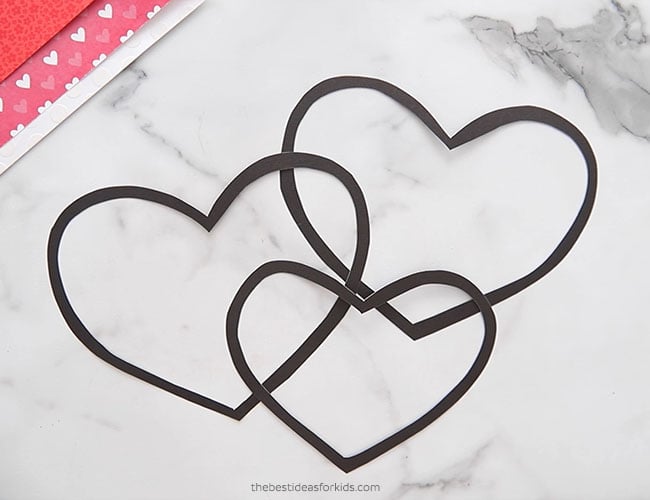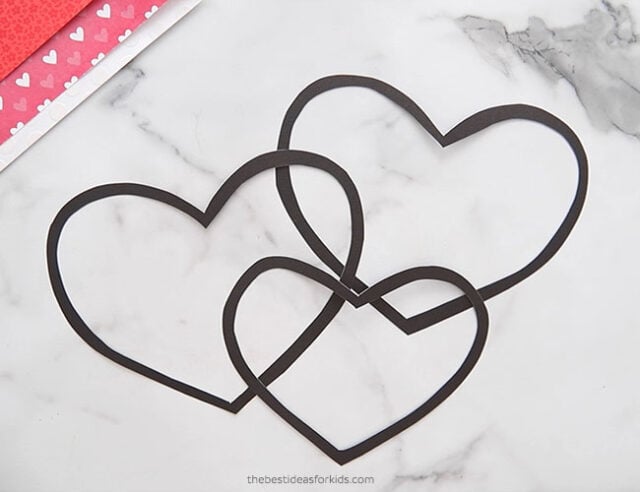 3. Next, place a self-laminating paper or Contact paper sticky side up on the table. Place your heart template on top.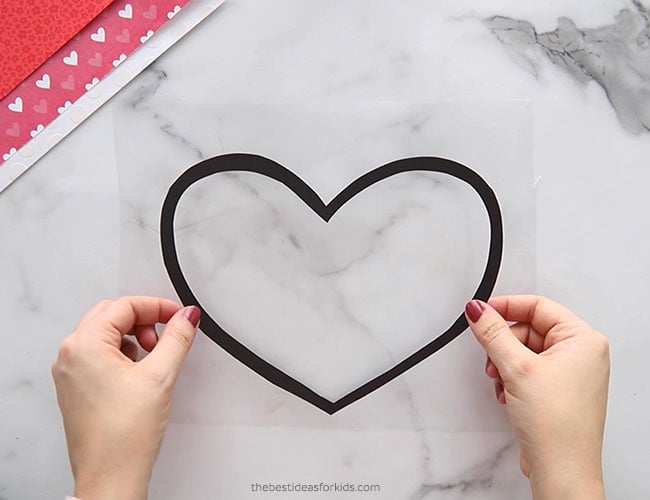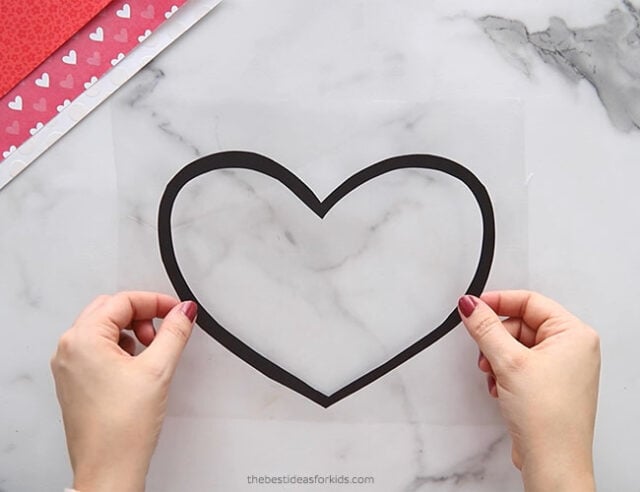 4. Start to add the tissue paper on the sticky laminating paper. Don't worry if your tissue paper goes outside of the lines, this will get trimmed later. Keep filling until your heart design is filled with tissue paper.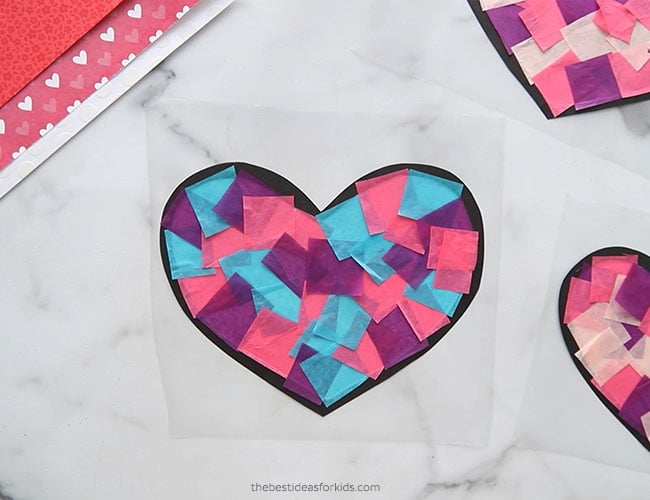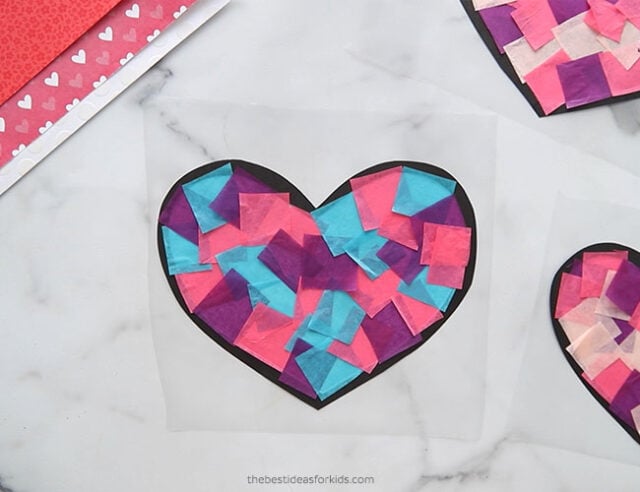 5. Carefully lay another piece of contact paper or self-laminating paper on top of the heart, sticky side down. Slowly smooth it out to get rid of any creases or air bubbles.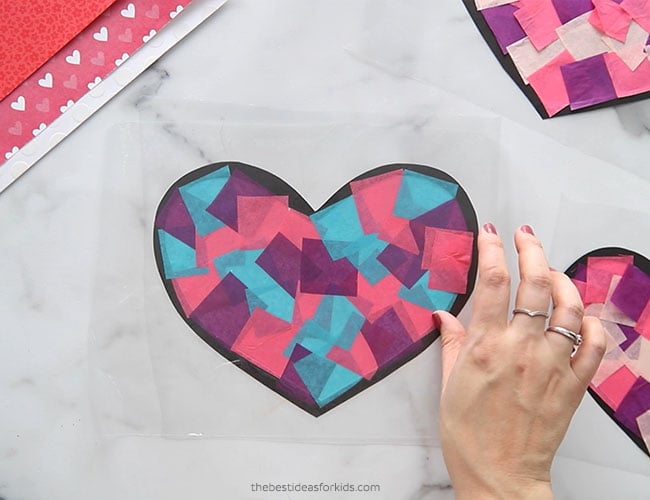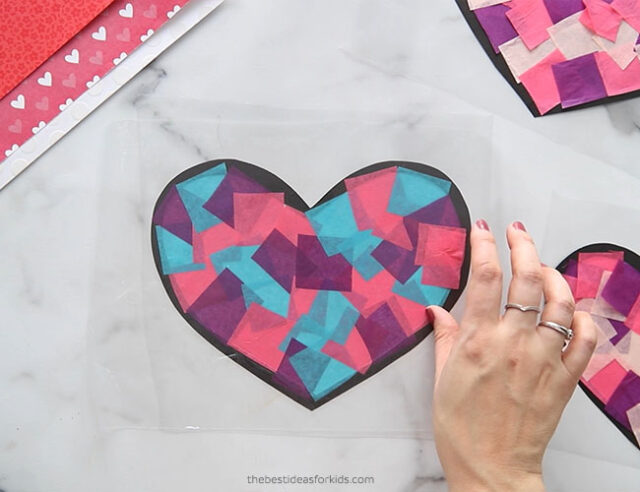 6. Cut out the heart suncatcher.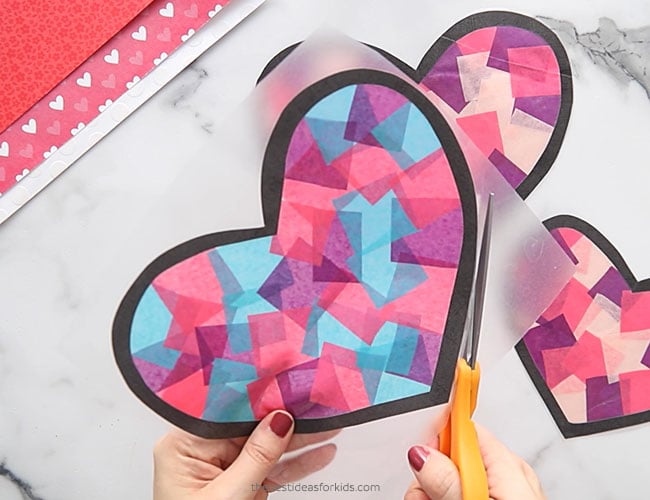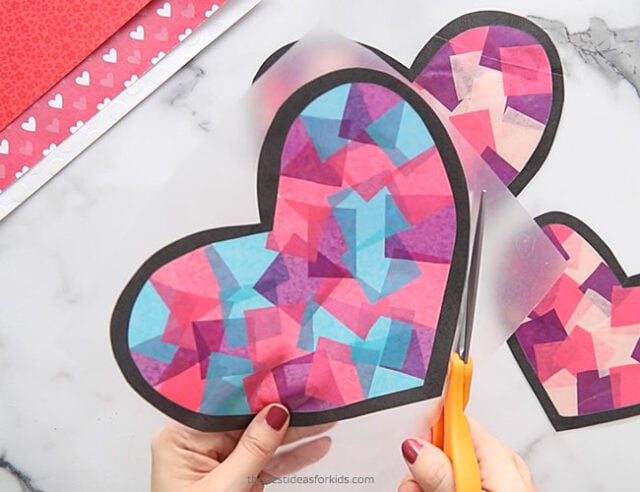 7. Use sticky tack, double-sided tape or sticky adhesive dots to stick to the window.
Grab the free printable heart template below!
We just love how beautiful these heart suncatchers are! And it's an easy and fun activity to do for Valentine's Day. It would even make a nice gift for someone!