Free Valentine's Day Cards Printable
All activities should be supervised by an adult. As an Amazon Associate I earn from qualifying purchases. This post may contain affiliate links.
Are you looking for some fun and cute Valentine's Day Card Printables for sharing with friends or for your kids? Here are 3 adorable Valentine's Day Card Printables I made that you will fall in love with! (pun intended) 🙂

Valentine's Day is just around the corner, and it just so happens to fall on a Saturday. We usually don't exchange gifts for Valentine's day. I usually get some flowers and I may buy my husband some chocolate. That's about the extent of our celebration. Now that we have a little guy with us at home, we'll likely be staying in for dinner also. But, I think we'll probably do a nicer dinner and maybe even sit in our dining room (makes it feel more special!). This year since my son is in preschool, I'll need to hand out Valentine's Day cards to his classmates. That's why I thought it would be perfect to create some free Valentine's Day card printables to share with all of you.
Free Valentine's Day Card Printables
I LOVE Valentine's Day cards that have cute sayings. I thought the first one was pretty funny – especially now that kids are all into Twitter, I'm sure your tweens will love that one. TWEET with me with a little bird is just so cute am I right? And "You're so sweet" with a cupcake treat couldn't be any more fun! Finally the last card available is a simple "Happy Valentine's Day".
To create your own free Valentine's Day card printables, all you need to do is print off the printable on some cardstock and cut them out! Attach to some candies or chocolate if you plan on giving a treat with the Valentine's day card.
Free Valentine's Day Card Printables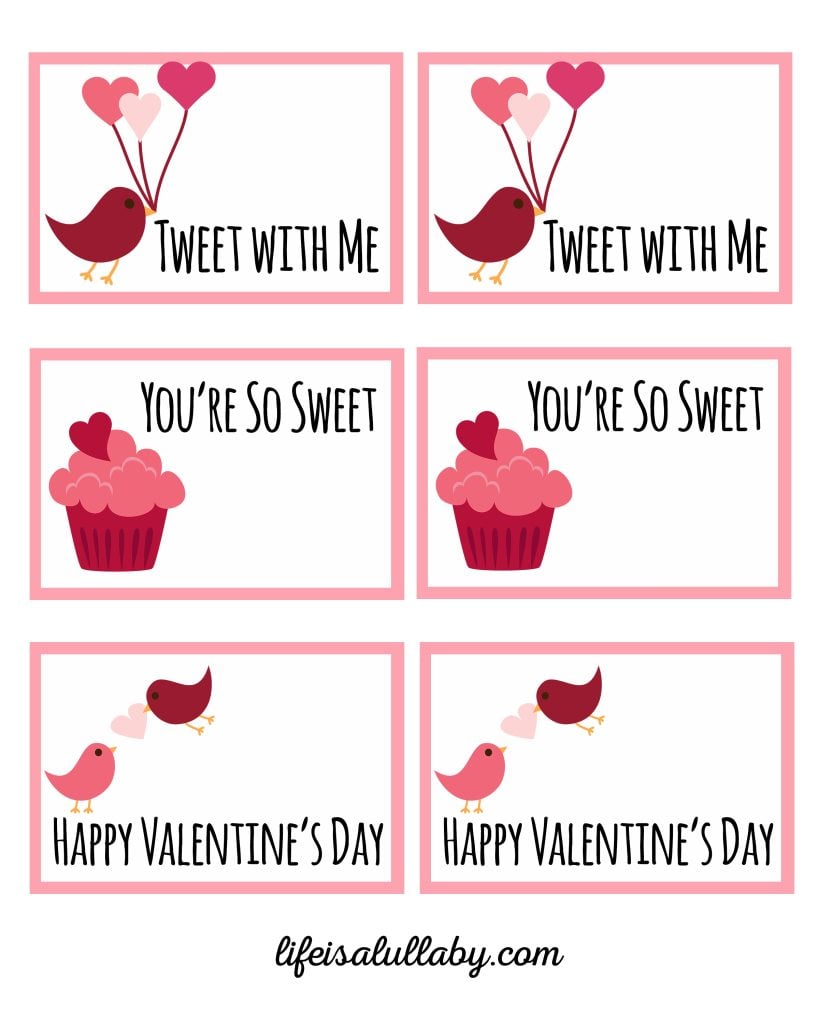 Download the free Valentine's Day Card Printables HERE.
Note – the printables are for personal use only and cannot be redistributed for free.
What are your plans for Valentine's Day?
More from The Best Ideas for Kids