Free Printable Valentine Cards
All activities should be supervised by an adult. As an Amazon Associate I earn from qualifying purchases. This post may contain affiliate links.
With Valentine's Day just around the corner, I have been really busy working on some fun Valentine's Day crafts and ideas for all of you! A few years back, I shared these adorable Free Valentine's Day Cards and this year we have a new batch of romantic and elegant free printable valentine cards!

Free Printable Valentine Cards
What I love most about these cards are the adorable florals and bike images! They look almost a bit vintage to me. They are so pretty!! These would be great cards to give to a significant other or a mom. What mom wouldn't love to receive the Happy Valentine's Day version? The best part is that you can print these at home and write your own customized message inside! It would even pair so nicely with a batch of homemade goodies like these Cupid arrow treats.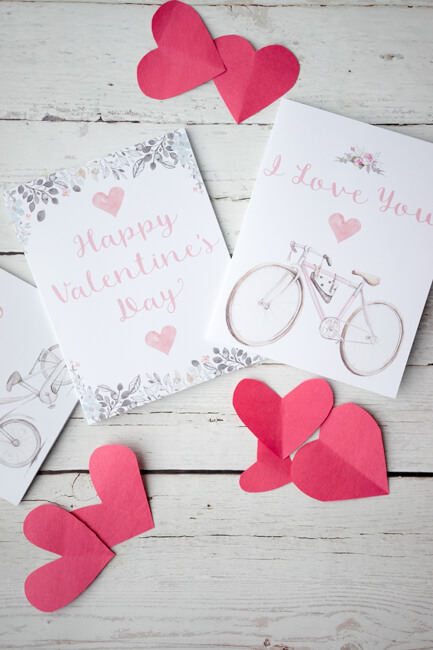 I personally LOVE the simple Happy Valentine's Day version. But I'm also a sucker for those vintage bikes. They are just too cute! I kind of wish I owned one (take note for Valentine's Day gift idea).
I actually tried to ride on a vintage bike before and found it really difficult. It wasn't completely configured for my height but the hard part I found was that the handle bars were so high! That's totally not comfortable in my mind. And I'm all about comfort, so yeah…maybe I should skip on the vintage bikes and keep to the comfortable mountain bike I have. By the way, since I'm a busy mom that mountain bike is getting some major dust collection right now. I look forward to when our kids are a bit bigger and they can bike so we can actually use our bikes again!
Tell me – have you tried to ride a vintage bike before?
There are 3 versions of cards to choose from.
Note – these are for PERSONAL use only. Cannot be redistributed without permission.
Tips for Printing your Free Printable Valentine Cards
For optimal printing, print to fit paper so that the card does not get cut off on the one version. Print on cardstock so that it will give you a premium card look. There are two versions of each card on the jpeg files. I use a Cricut Trimmer to cut them straight.
If you're not quite sure these Valentine's Cards are your style, no worries we have some funny and cute Free Valentine Printables: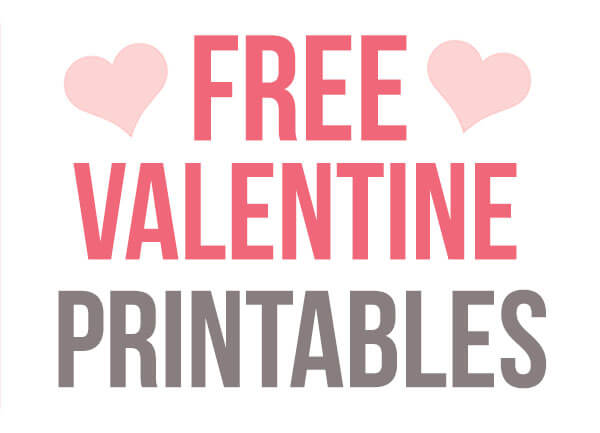 More from The Best Ideas for Kids