Have fun outside making your own shadow art with kids! Kids can design any sort of shapes or images they'd like on the cardboard and parents or caregivers can help cut them out.
RELATED: Sidewalk Chalk Recipe
Shadow Art for Kids Activity
We love that there are so many possibilities with this activity! You can even do words, letters, shapes or plain cardboard images too.
Our book – Fun and Easy Crafting with Recycled Materials is bursting with cardboard crafts like this one. There is a whole chapter of cardboard crafts. But not only that, there are other recycled crafts for kids too – egg cartons, paper rolls, newspaper, popsicle sticks, jars and more!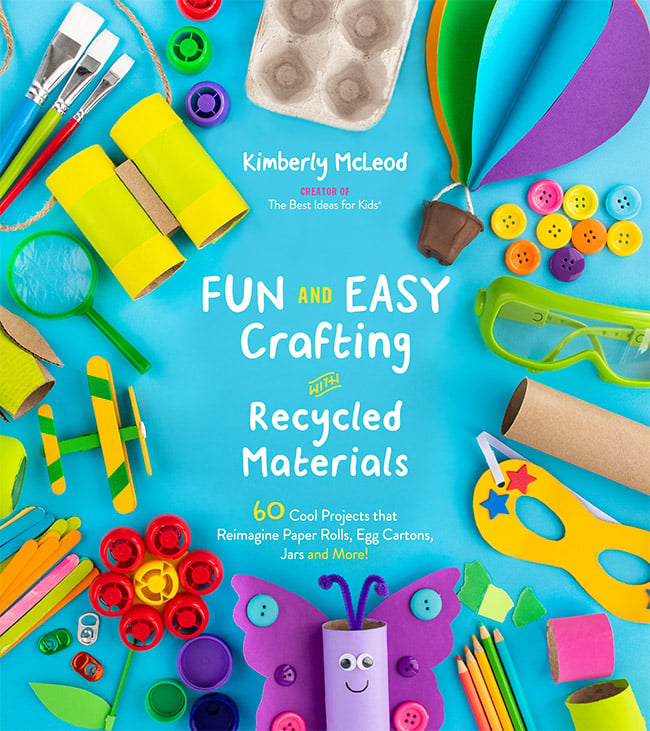 Supplies Needed to Make Shadow Art
-Cardboard
–X-acto Knife (adults only to use)
-Tape
-Glue Stick
-Free Printable Templates (for the turtle and butterfly) – see the bottom of the post for instructions on how to receive the free printable templates.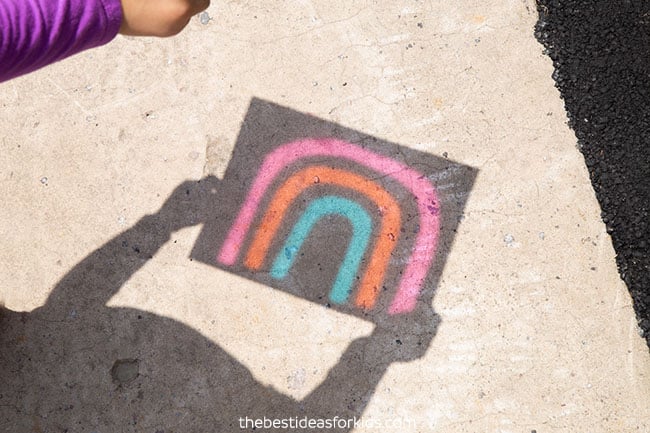 Watch the Video Tutorial Here
How to Make Your Own Cardboard Shadow Art for Kids
1. Start by printing out the free turtle and butterfly templates. Instructions for getting the free printable turtle and butterfly template are at the bottom of the post. 
You can also draw your own designs! For the rainbow, we drew our own since we wanted it to be bigger than what our printer could fit.
Cut out the shapes or you can also cut out each individual pieces of the shapes to trace onto your cardboard.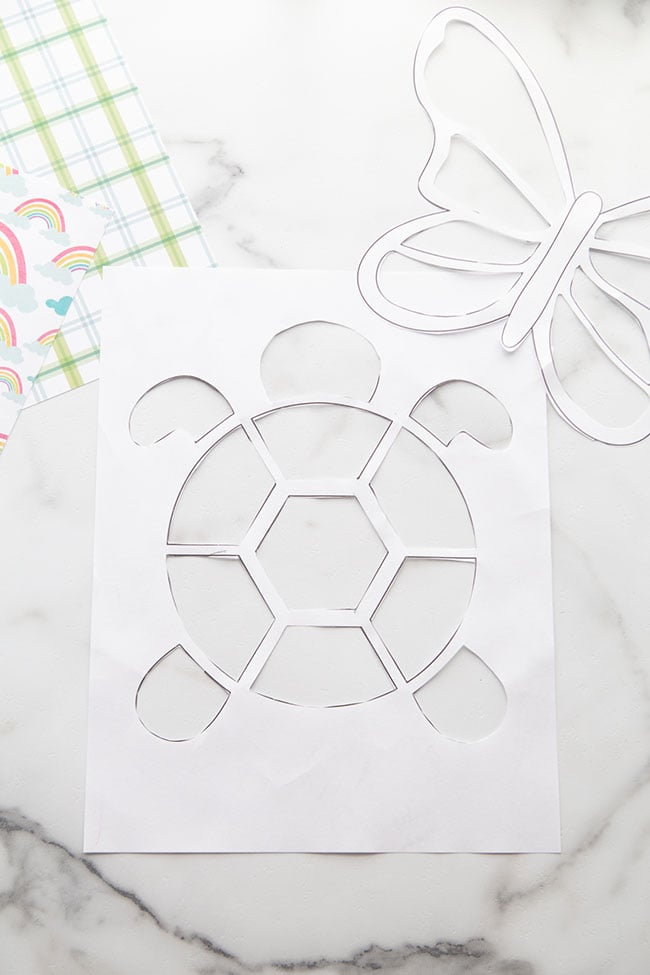 2. Trace the shape onto the cardboard.
3. You should now have your design on the cardboard.
Kids can draw their own shapes or animals too!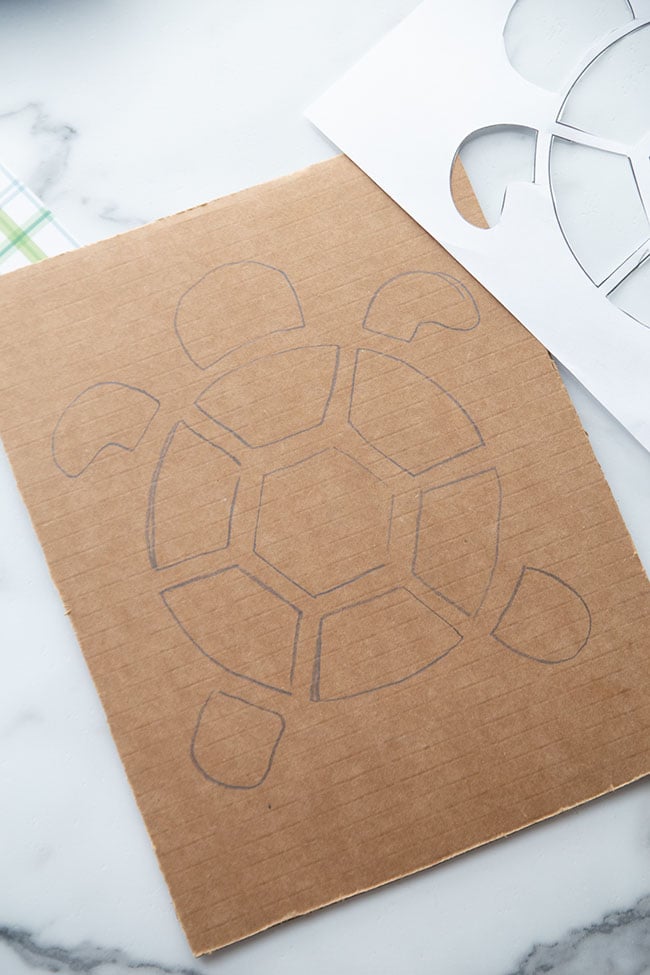 4. Adults will now need to help using an X-acto knife to cut out the areas of the design. Make sure to place something underneath to protect your table while cutting.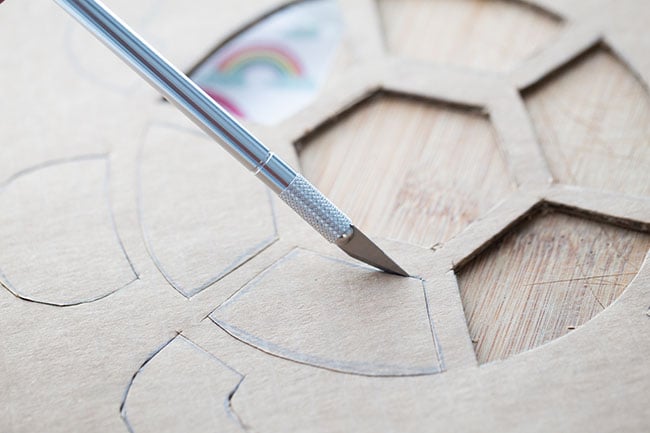 5. Cut out matching shapes from cellophane and tape to the back of your cardboard.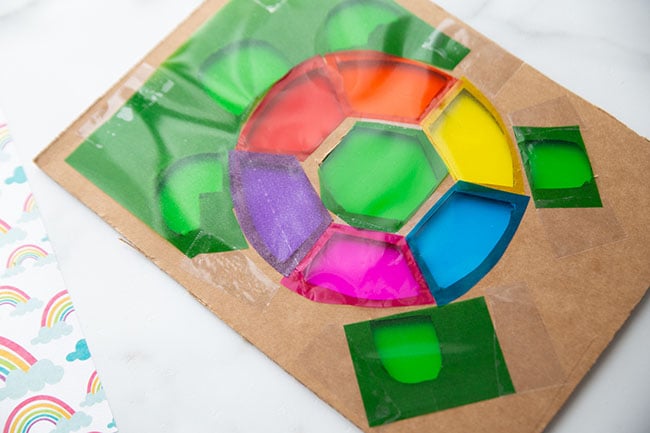 For the butterfly, we first taped the yellow on first, and then added the colors on top with a glue stick.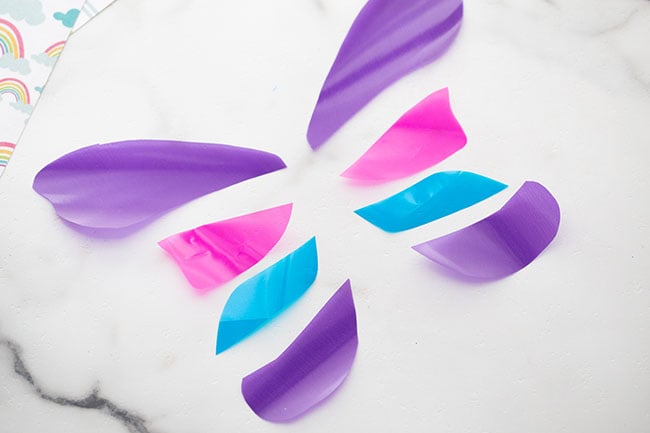 The glue stick won't show marks when gluing the cellophane together, but if you use regular white glue you will see the glue marks when it dries.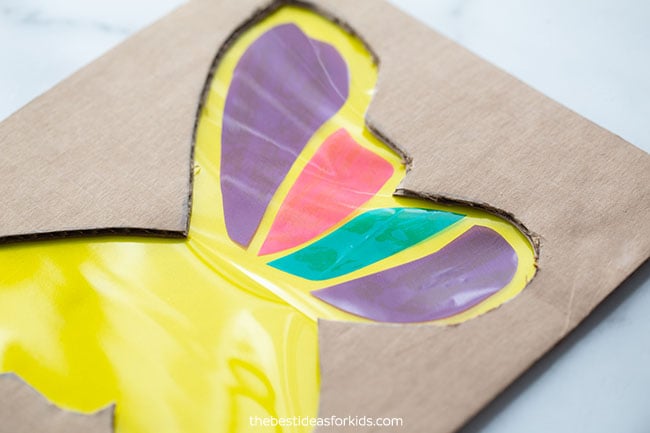 Here are the final shadow art cardboard designs we made: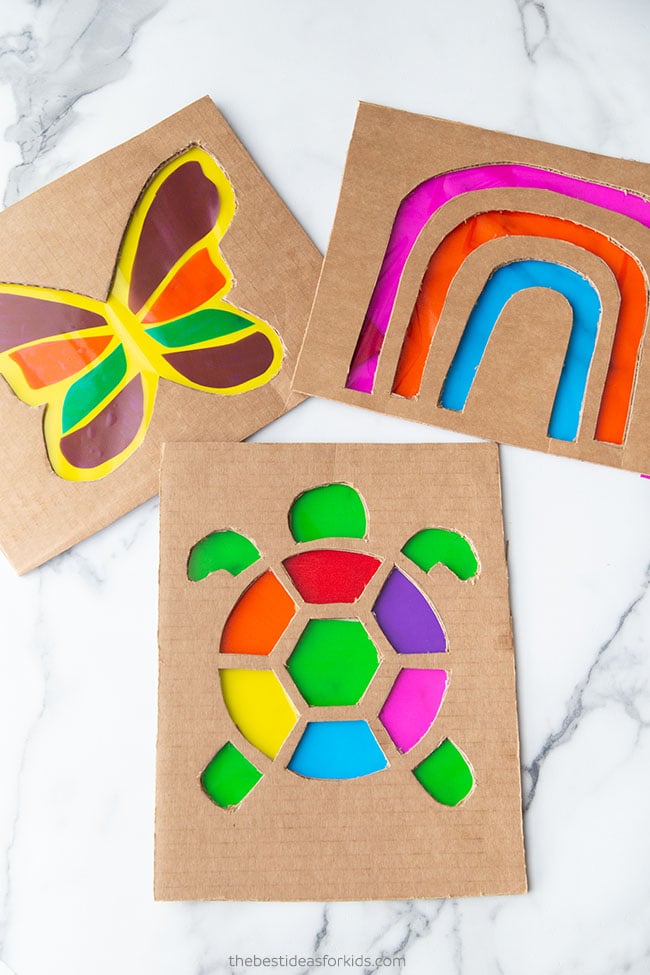 6. Now go outside in the sun and see how your new designs create amazing shadow art on the sidewalk!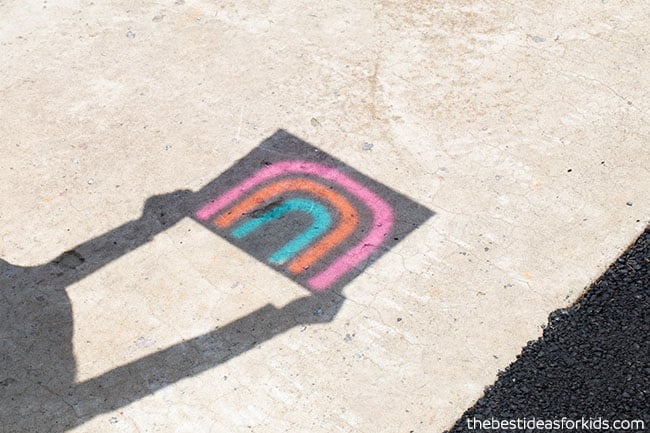 We had a lot of fun making the butterfly fly as a shadow and pretending to make it fly. You could do birds or a kite too! There are so many options with this activity!
To get the templates, subscribe below and it will be delivered to your inbox as a free gift. Please make sure to check ALL folders for the confirmation email. 
More Outdoor Sidewalk Activities
See how to make your own sidewalk chalk paint!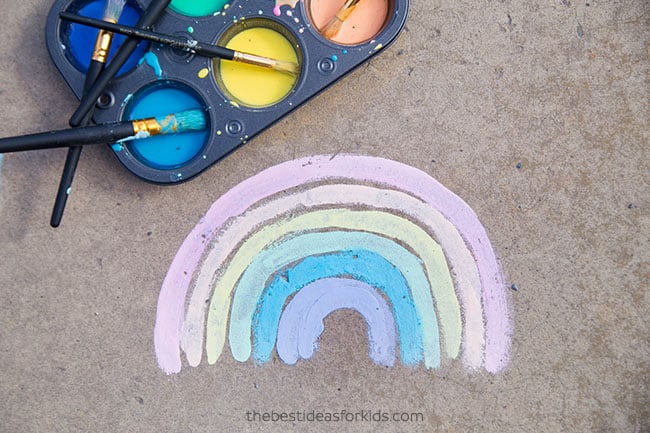 Or try this puffy sidewalk paint.