Try this fun snowstorm in a jar experiment! You only need a few supplies to do this science experiment! And this is a fun winter science experiment for kids.
RELATED: Oil and Water Experiment
Snowstorm in a Jar Science Experiment
In this experiment, you'll use science to make your own snowstorm in a jar!
Kids will love to watch the reaction of water and oil and learn about density with this experiment. The droplets of white water in the jar look like snow falling!
For another fun water and oil experiment, see this experiment.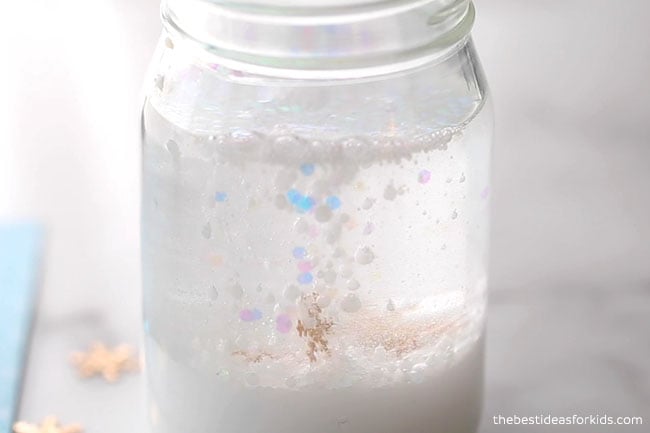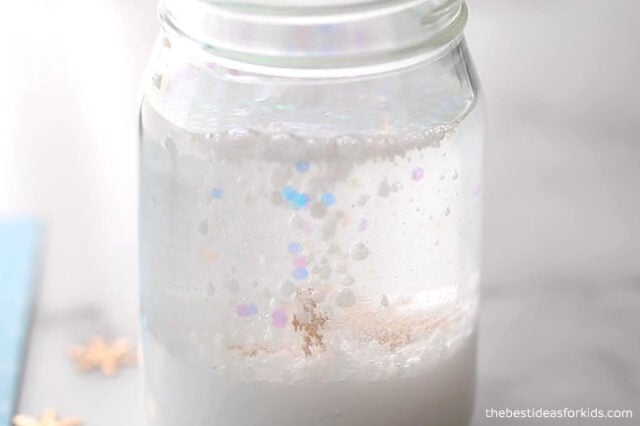 Supplies Needed to Make a Snowstorm in a Jar
– Clear mason jar or vase
– Water
– White paint (acrylic or tempera)
– Baby oil
– Glitter and snowflake confetti (optional). You can get eco-friendly glitter.
– Fizzing/Effervescent Antacid tablet (adults to handle). We used an alka seltzer tablet.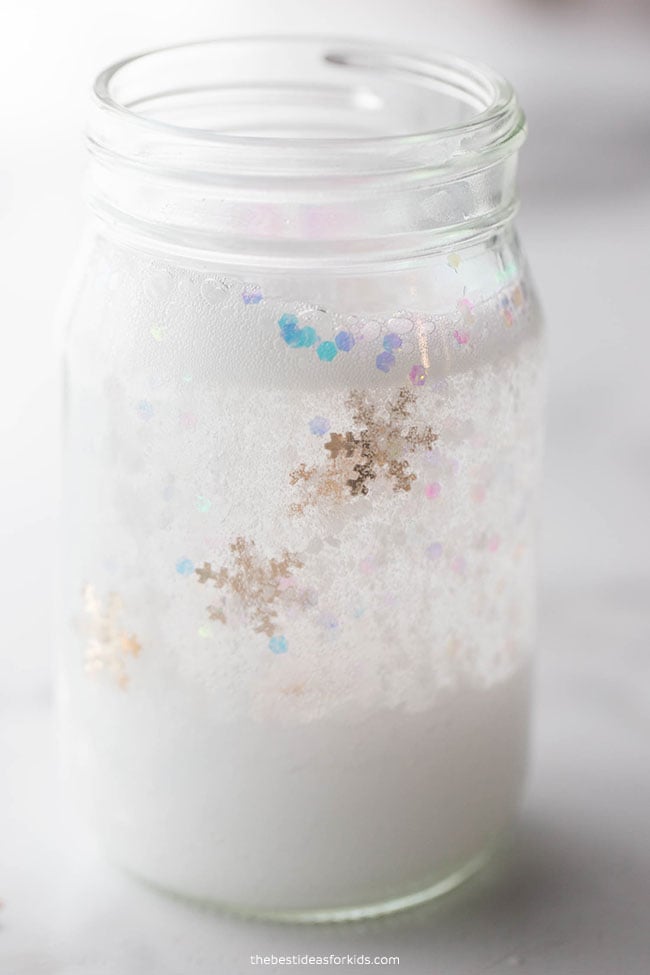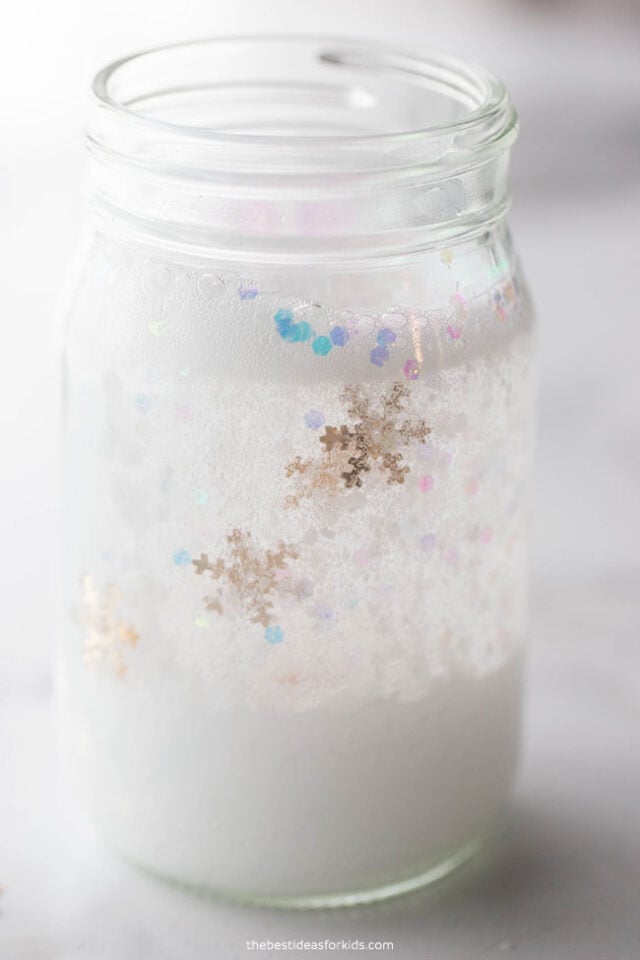 What is the Science?
Water and oil do not mix. Oil is less dense, or lighter than water. Once the effervescence tablet is added, it reacts with the water to make bubbles of carbon dioxide. The carbon dioxide bubbles attach to the colored water and bring them to the top of the jar since gas is lighter than oil. Once the bubbles pop, the water droplets fall back down and the process continues.
This process also forces the confetti and glitter to rise and fall with the bubbles making it look like a snowstorm!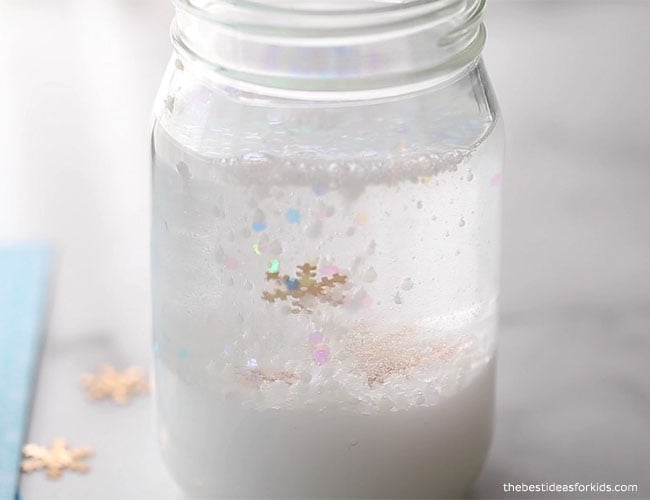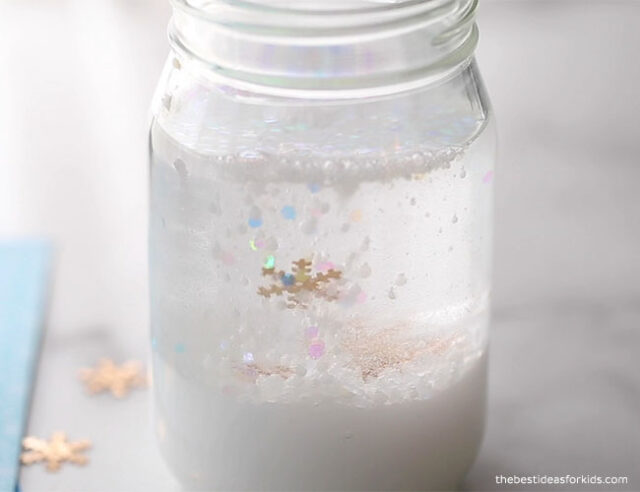 Watch the Video Tutorial Here!
How to Make a Snowstorm in a Jar
1. Fill the jar 1/4 full of water.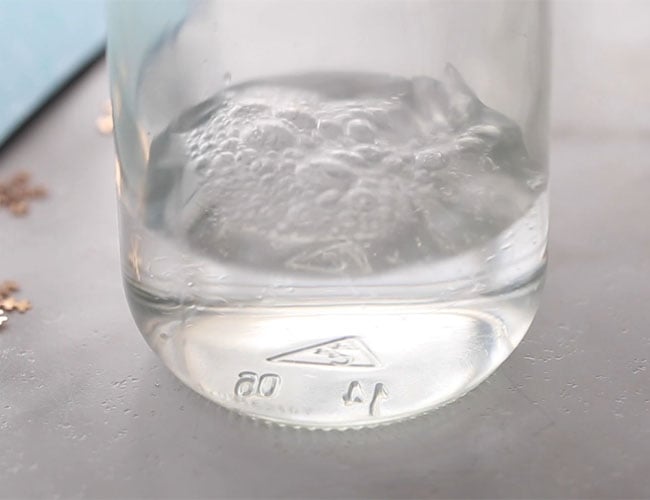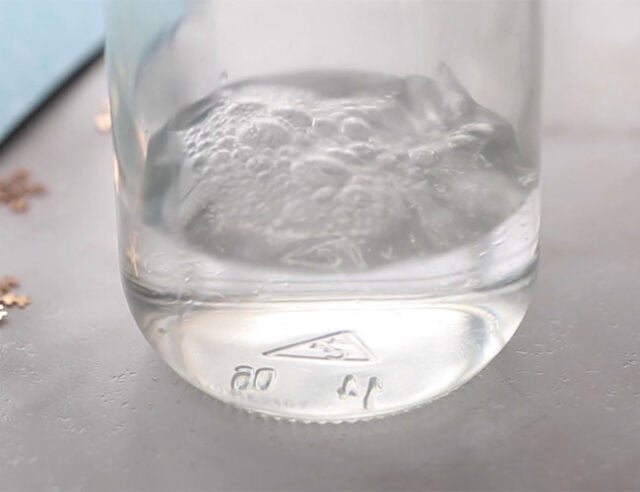 2. Add white acrylic paint to color the water.
Note: don't add too much paint or the water will become too thick. Just one squeeze of paint should be enough to tint the water white.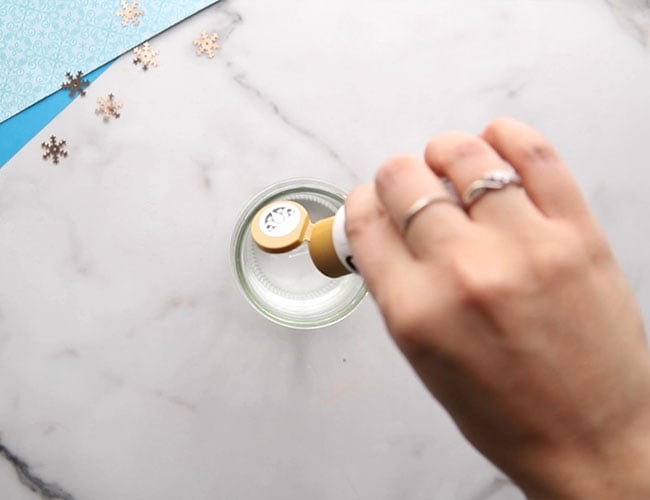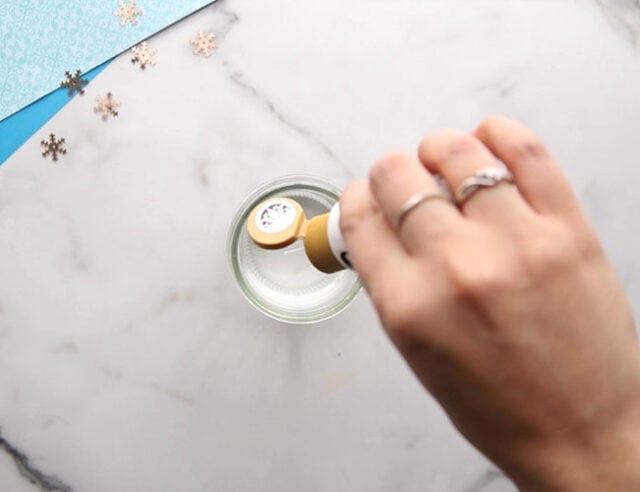 3. Fill the remaining jar with baby oil.
Leave some space at the top of your jar so the bubbles do not overflow.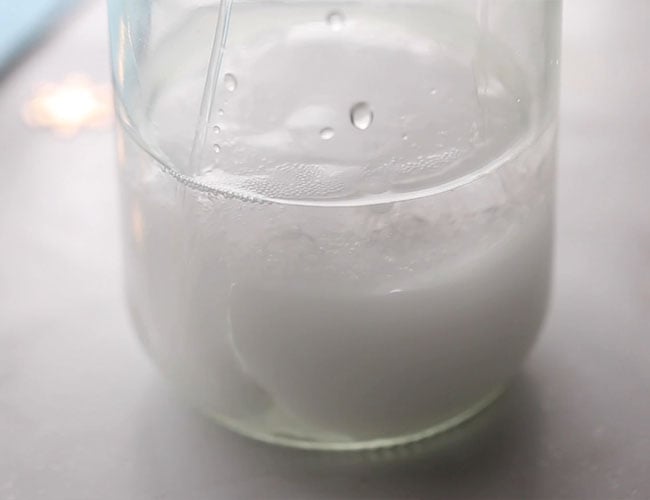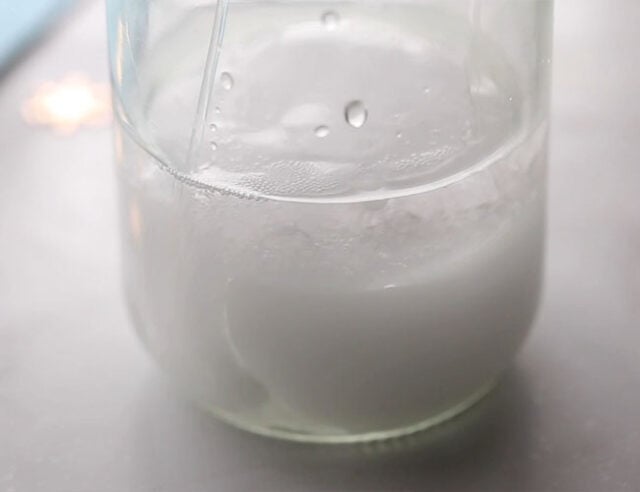 4. Add in glitter or snowflake confetti.
We used iridescent glitter so that it looks more like snow and added a few silver snowflake confetti to the jar.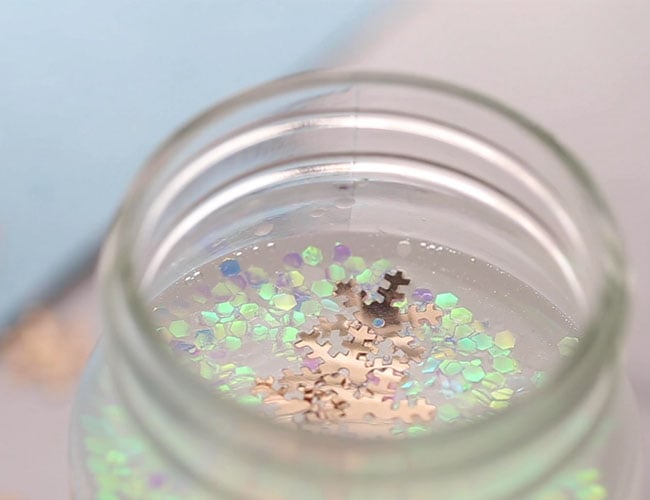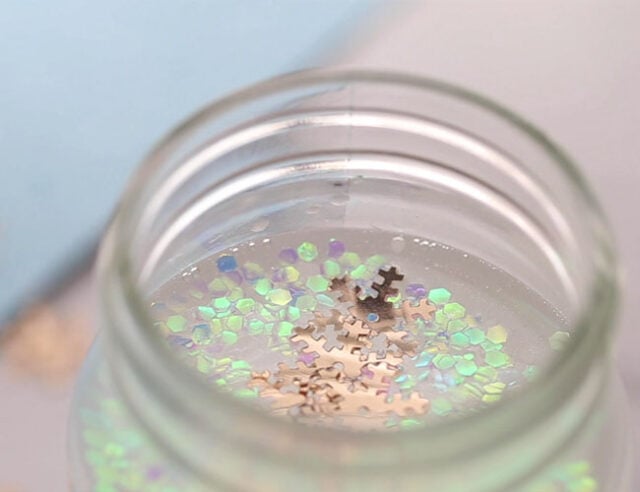 5. Have an adult add in an effervescent antacid tablet.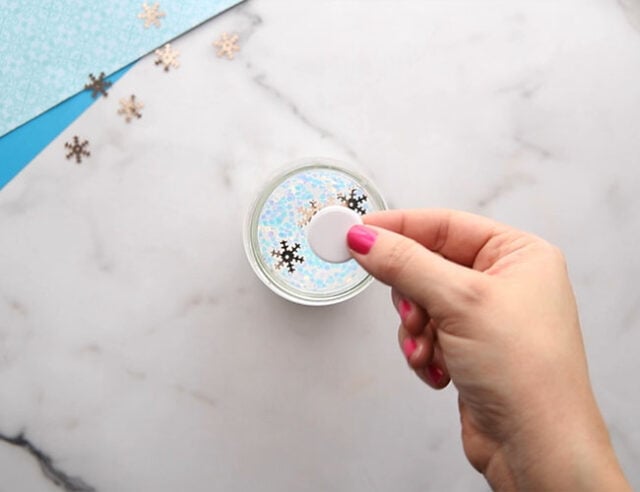 I like to split them into smaller pieces so they last longer.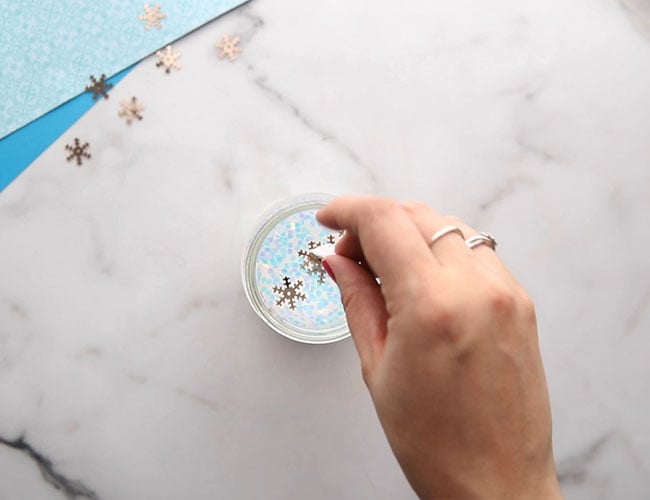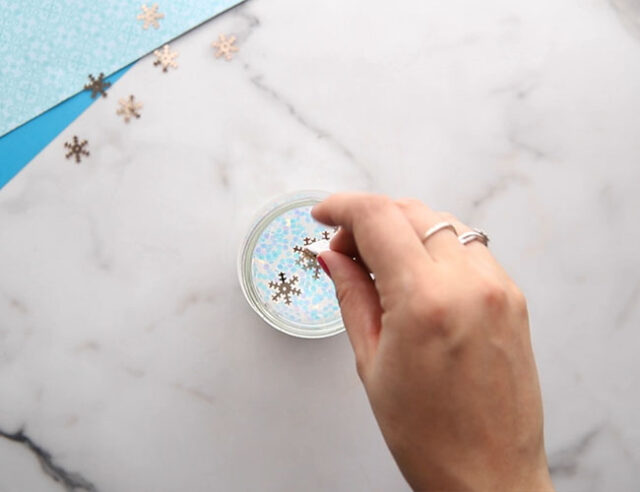 Now watch the snowstorm in action! Once it settles you can add more tablets in to continue to make it go again.
Watch the video tutorial above to see the experiment in action!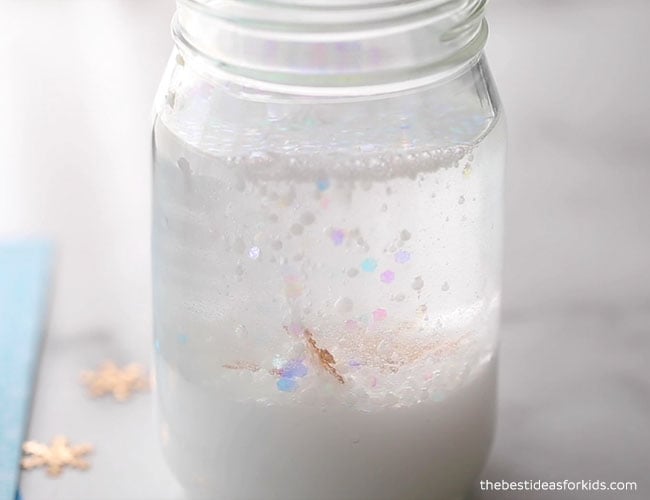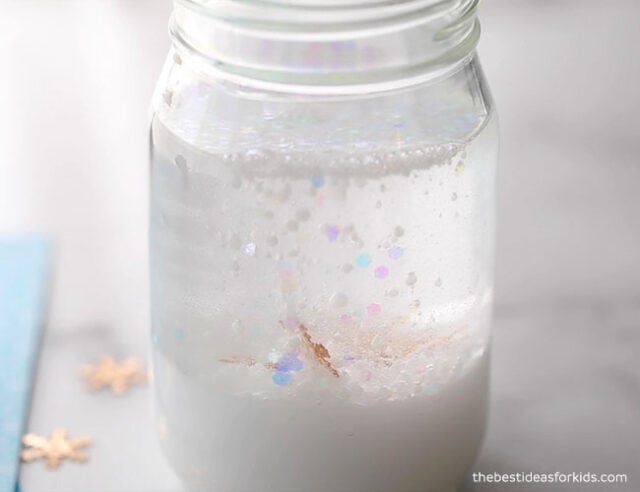 For more fun ideas, check out our kids craft books!