Christmas is coming up quickly! Have you had a chance to see all of our fun Christmas crafts? Today we're going to share our last and final Christmas craft for the season. This Reindeer Handprint can be made into an ornament or a Christmas card. We love how cute this Rudolph is and it would be an adorable keepsake for your tree or added to any gift as a card!
Related: Handprint Christmas Card
Watch the full tutorial video here before you get started!
Reindeer Handprint
If you love handprint crafts – we have quite a few Christmas handprint crafts, be sure to check these other ones out:
–Handprint Christmas Tree Card
–Salt Dough Handprint Ornament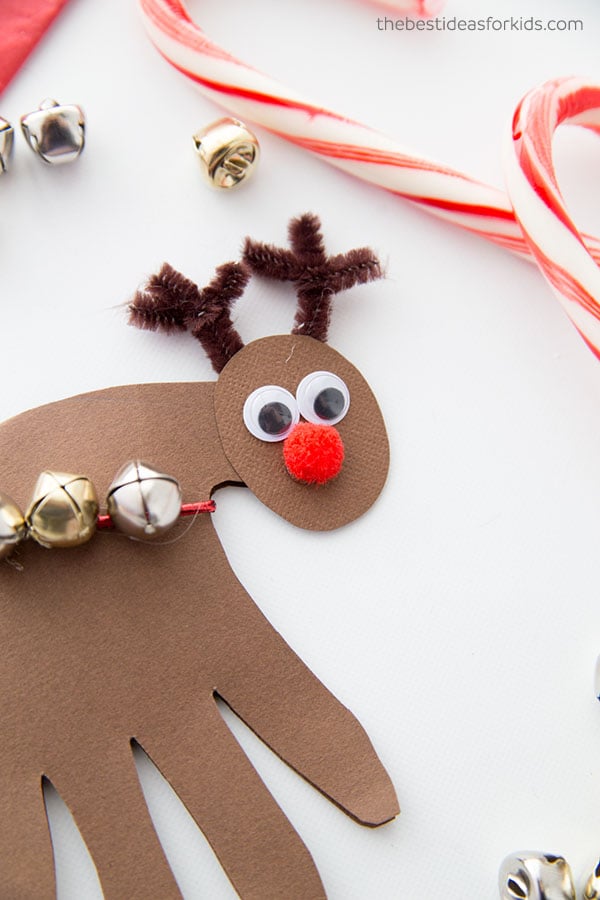 Supplies Needed to Make a Reindeer Handprint Card or Ornament
How to Make a Handprint Reindeer
1. Fold your paper over if you want to make your reindeer handprint into a card. Trace the hand so that the wrist is on the folded part.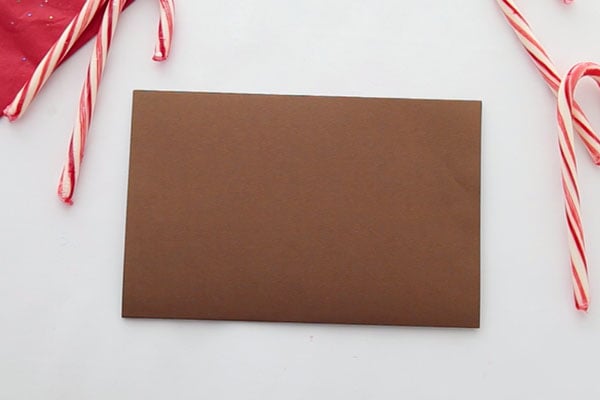 2. When you cut out your handprint you'll want to try and cut the top so that it looks like a straight line across the top of the reindeer. You should now have a handprint card that looks like this: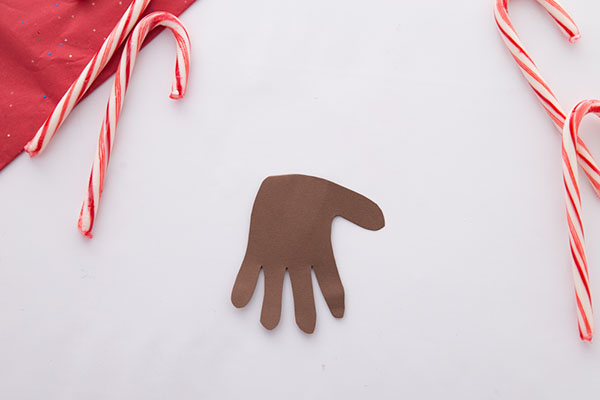 3. Now cut out a head and tail and glue to your handprint.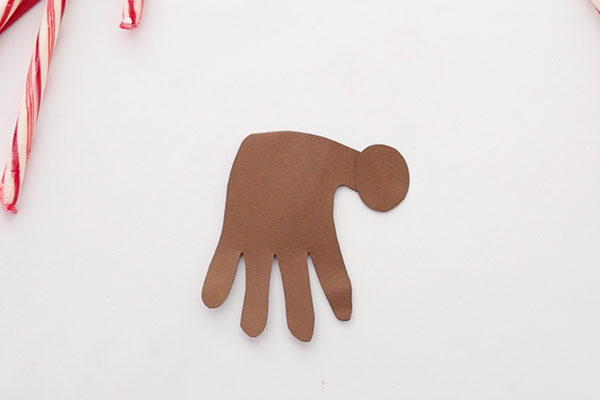 4. Cut two small pieces of your brown pipe cleaner and then cut 2 additional small pieces to make the antlers. Twist the smaller piece onto the other piece to form your antler. Glue to the back of your reindeer's head.
Tip: We like to use this glue for gluing pipe cleaners and pom poms because it's a stronger school glue.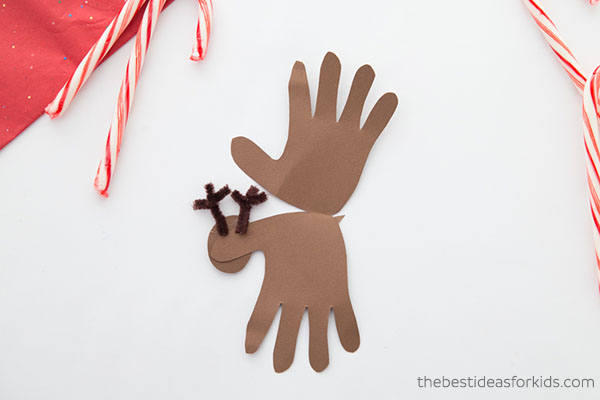 5. Add your reindeer googly eyes and pom pom nose.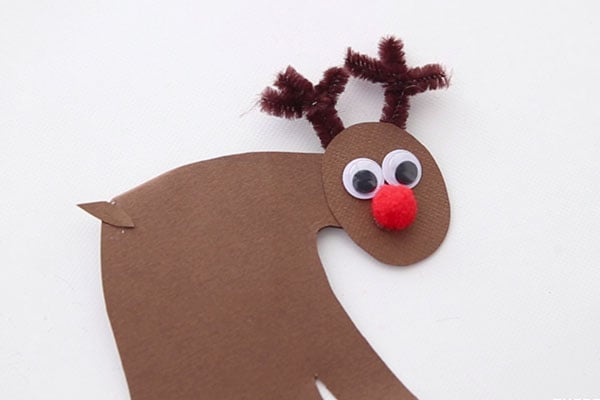 6. Using your thin red ribbon, thread 3 jingle bells through it and tie to the inside of your card. Note: if you make an ornament instead, simply just tie the ribbon to the back of your ornament.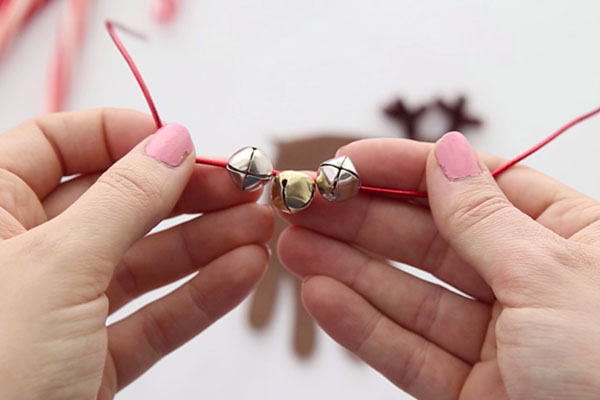 7. If you want to turn the handprint reindeer into an ornament, you can add a small red ribbon to the back for hanging.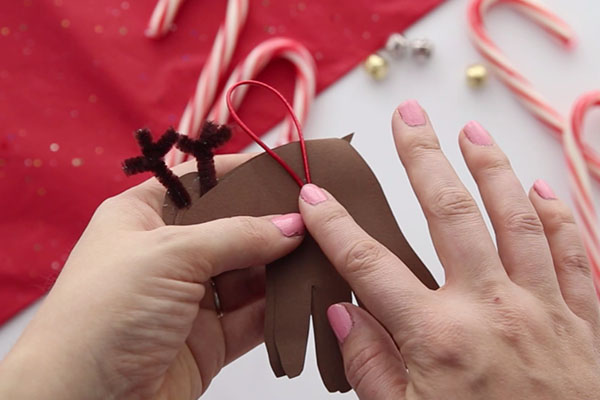 8. Now write your message inside!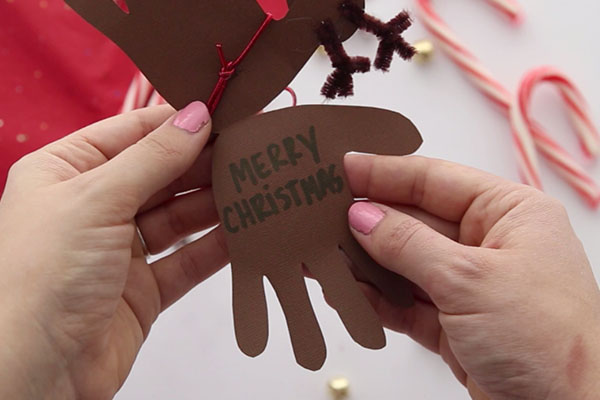 How easy and cute is this Reindeer Handprint Card? We can't decide which handprint card for Christmas is our favorite – but we do love this one quite a bit!
RELATED: Santa Handprint Card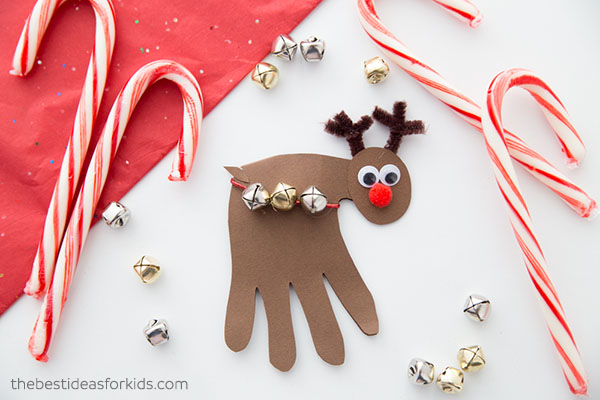 And if you love this handprint craft for Christmas, be sure to also see our Handprint Santa card and our Handprint Christmas Tree card.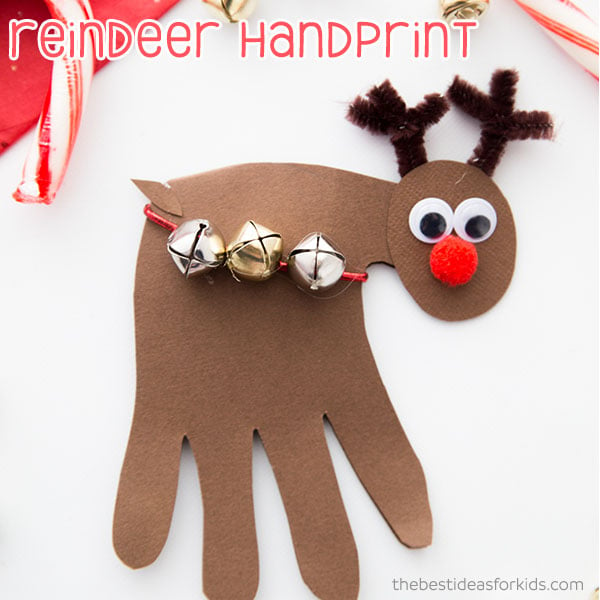 Want more Christmas Craft Ideas? See 50+ Christmas Crafts for Kids.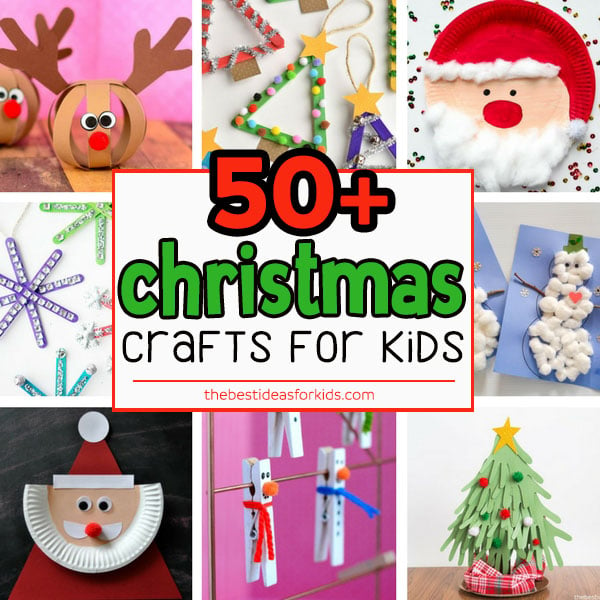 If you're looking to get some fingers a bit messy, we love this Handprint Christmas Card since it's made with fingerprint lights!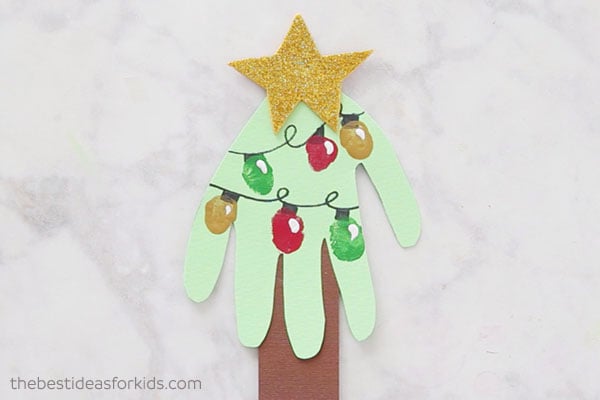 For more keepsake handprint Christmas crafts, see this Santa Handprint Card.