One of our favorite things about Christmas is all of the fun and festivities leading up to the day. We are so excited to share so many great craft ideas you can do with your kids this year! And these Santa handprint cards are one of our favorite!  Not only is this Christmas handprint card fun for the kids to do but it will also make an adorable keepsake too. And for an adorable handprint ornament idea see these salt dough handprint ornaments – our most popular Christmas craft!
RELATED: Handprint Christmas Tree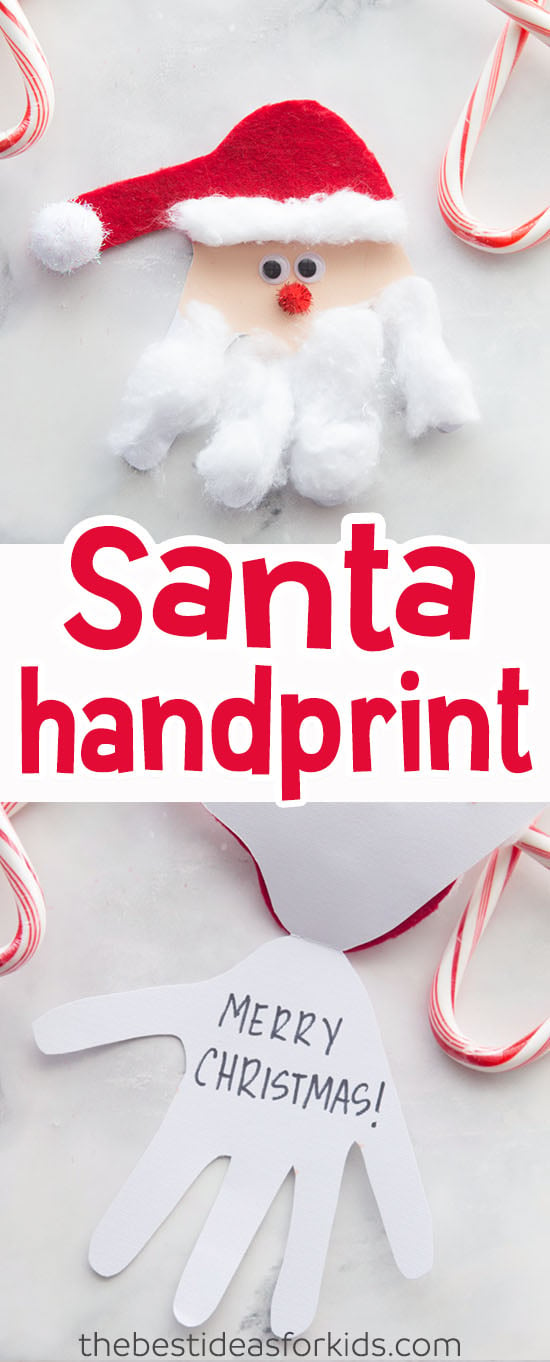 This Christmas handprint craft uses some fun materials like the cotton balls for the beard. Kids will love making Santa's beard. And you can even get creative with this Santa handprint and do something different for his beard! You can make white puffy paint (mix half glue and half shaving cream), use white pom poms or even add white felt. We do prefer the cotton balls though.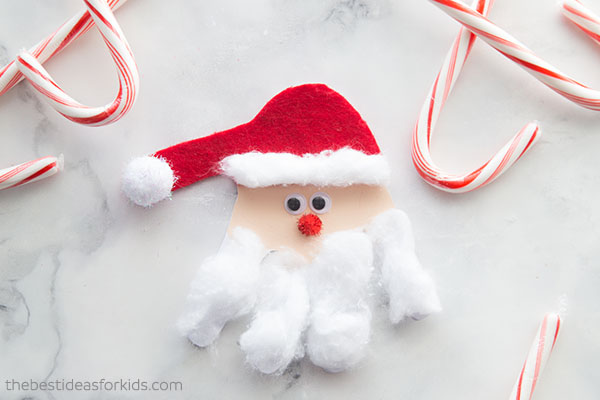 Here are the supplies you'll need to make this Santa Handprint
– White cardstock (sturdier than paper to make it a card)
– Paint for Santa's face – we used this color
– Glue – we used this glue to glue on the pom poms which can sometimes be tricky to stay on with regular glue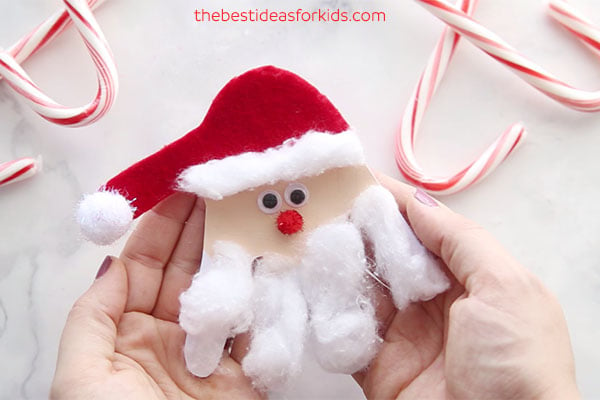 Steps to Make the Santa Handprint Craft
1. First fold your white cardstock in half and trace your hand so that the wrist is on the folded part.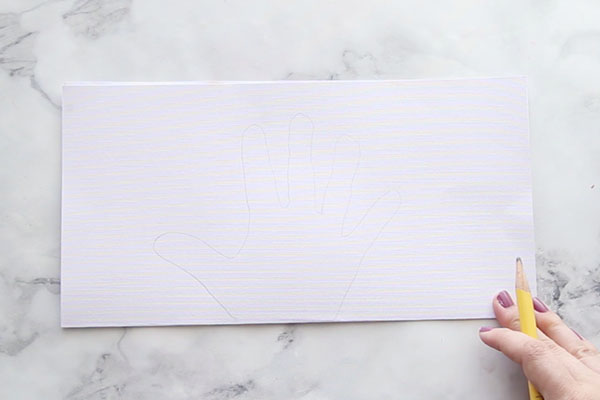 2. Then cut out your handprint and when cutting curve in a little bit at the top where the folding occurs so when the handprint is cut out it looks like this: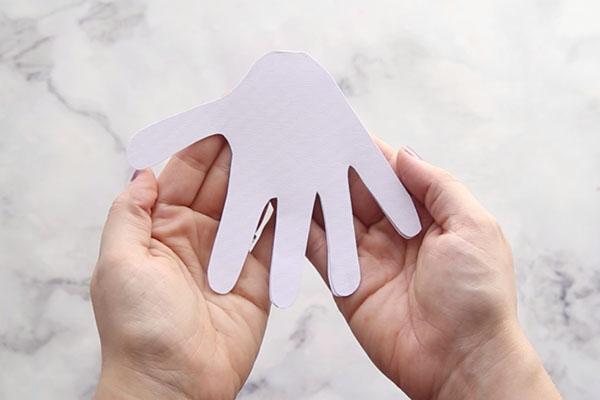 3.  Now paint the middle of the Santa handprint for the face.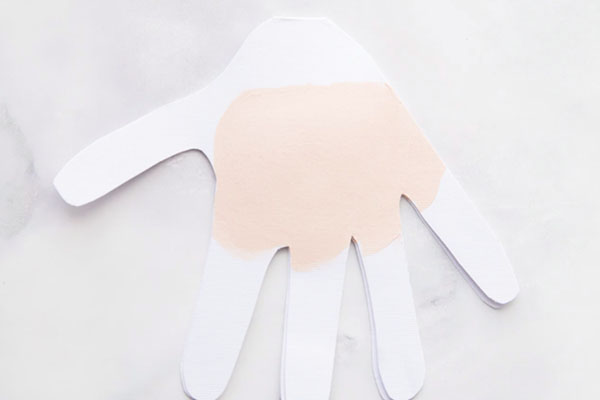 4.  Trace the top of your hand on your red felt to get the size for the hat. Glue the felt to the top of the handprint. You'll want to cut the red felt top rounded so it looks more like a hat.
Cut out some white felt for the brim of Santa's hat and glue on top of the red felt.
Then add a white large pom pom to the end of the hat.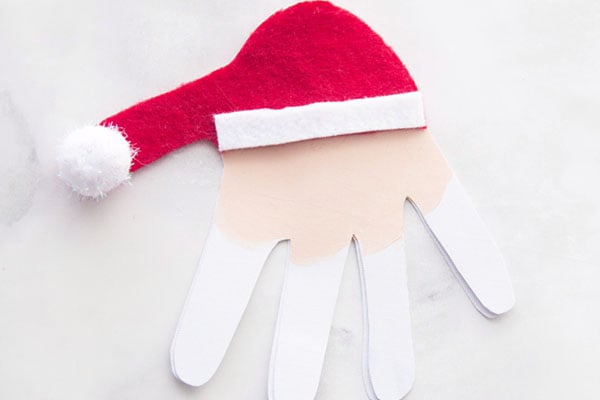 5. Glue on your small googly eyes and pom pom for the nose.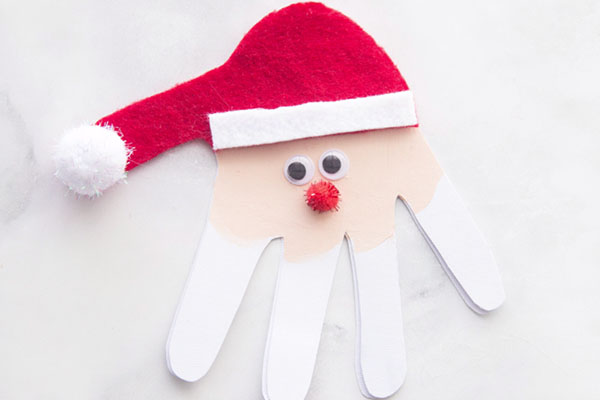 6. Make Santa's beard and brim of his hat with your cotton balls. Stretch out the cotton balls before gluing down, like this: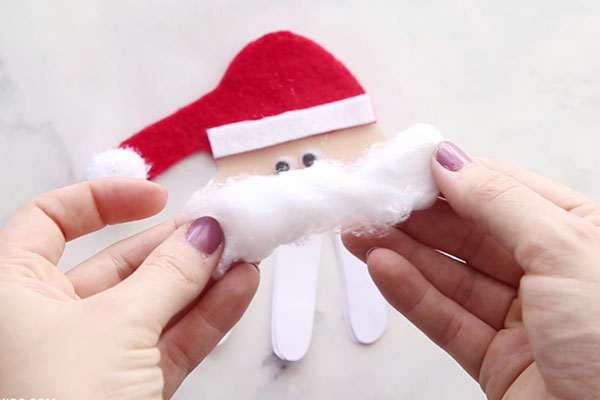 And then glue to the fingers and the brim of Santa's hat: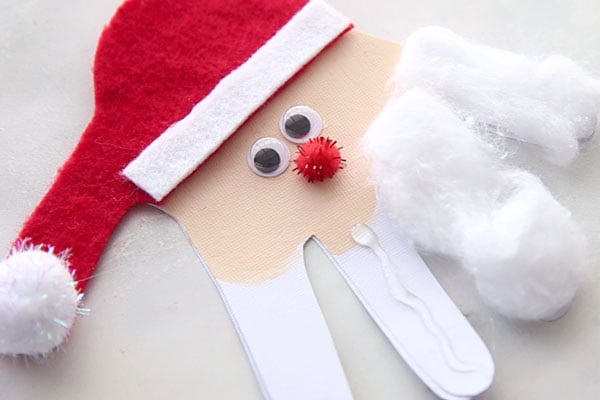 7. Now write your Christmas message inside! You can even create or write a poem to go inside the card too.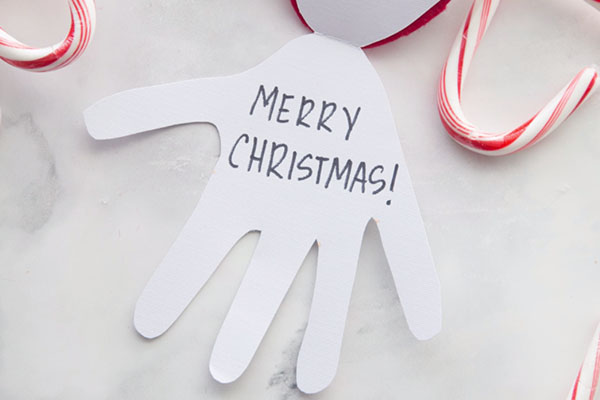 That's it! We love how fun and simple this cute Santa craft is for Christmas!
Watch the full tutorial video here before you get started!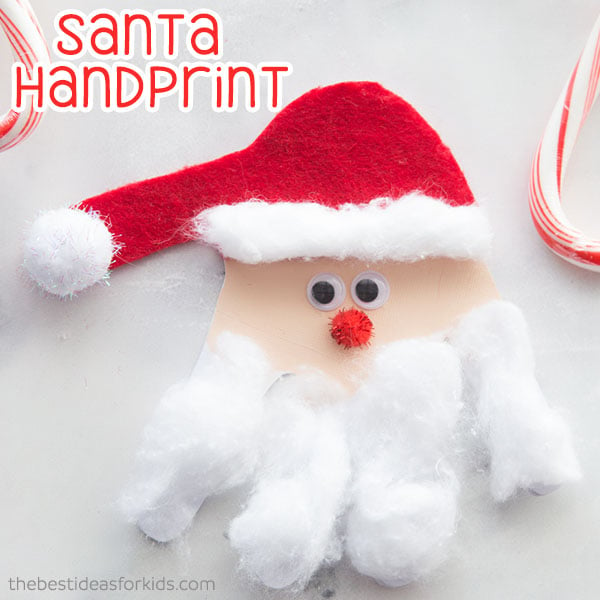 Looking for more fun Christmas crafts? 
These popsicle stick snowflake ornaments are so easy to make! This is the perfect activity for kids to make their own ornament.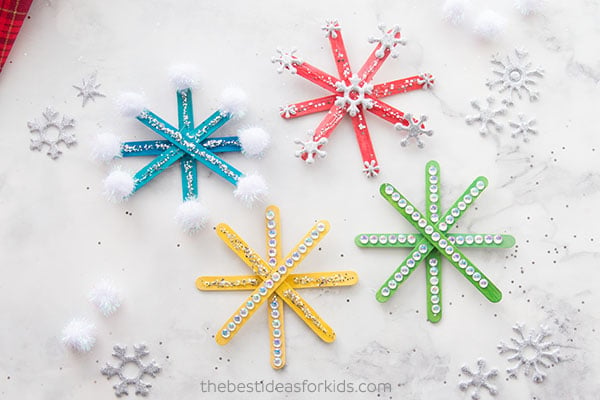 These salt dough handprint ornaments make the perfect keepsake or gift idea!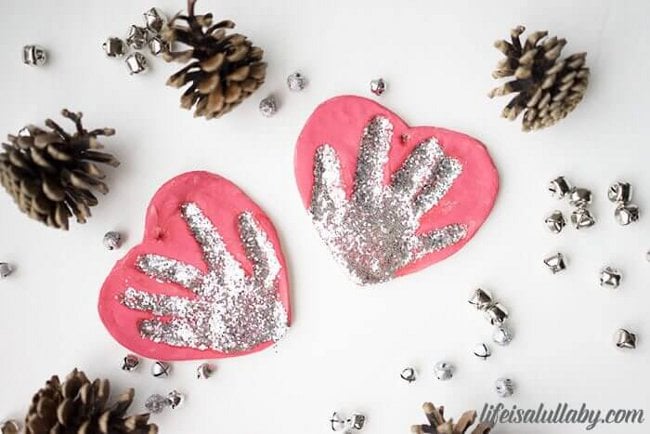 For another fun Christmas handprint craft idea – make this handprint Christmas tree. Perfect to put on display for Christmas or use as a Christmas centerpiece!