A Gnome Handprint Card for Christmas can be added to special gift packages or sent in the mail to friends and family. You can even make one for your child's teacher! This card is also the perfect card for kids to make in a classroom since it's so simple. Kids will love tracing their hand and customizing their own gnomes.
RELATED: Christmas Handprint Cards
Gnome Handprint Card
My favorite thing about these cards is that they open up to write your own Christmas or holiday message inside.
And it makes a beautiful keepsake since kids use their handprint to make it!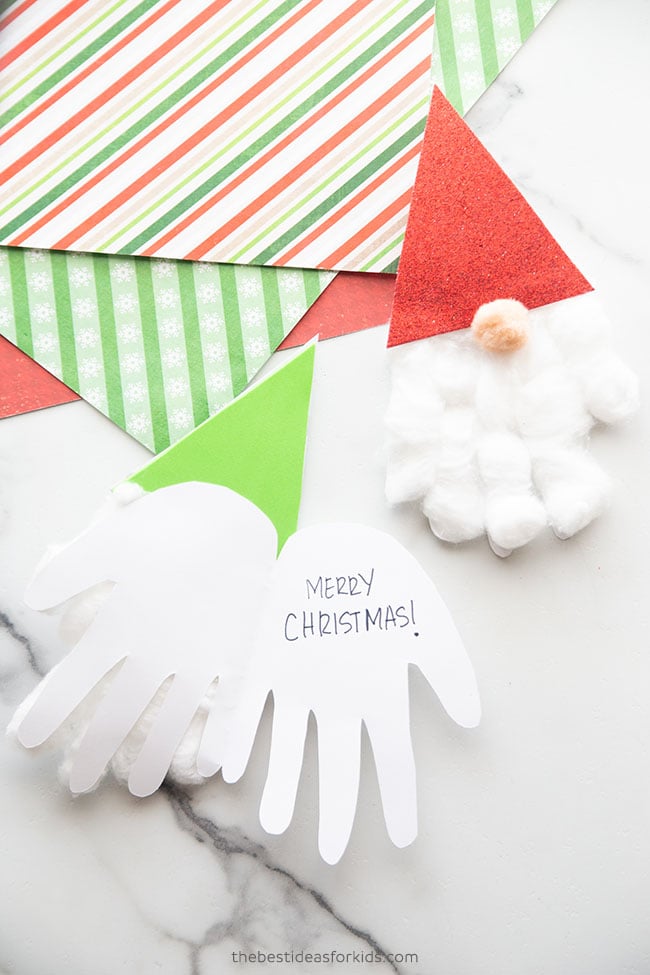 The best part about making these cards is you only need a few supplies to make them! You may even have all of them on hand already.
Supplies Needed to Make a Gnome Handprint
How to Make Gnome Handprint Cards
1. Fold a piece of white cardstock in half. 
Trace the handprint so that either the pinky or the thumb is lined up against the folded part of the paper.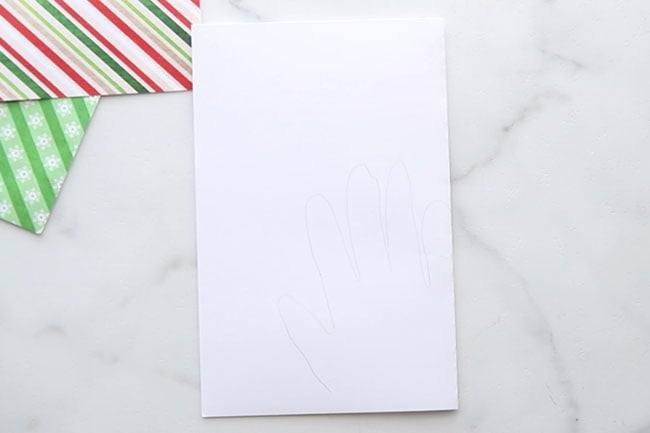 2. Cut out the handprint.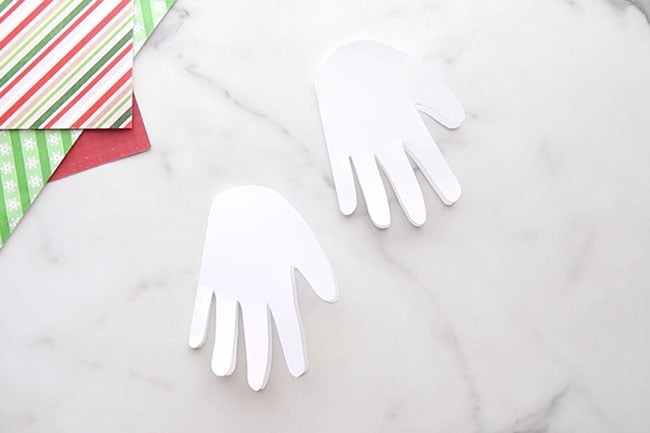 3. Glue cotton balls on top of the fingers.
Fill the majority of the handprint to the top with cotton balls.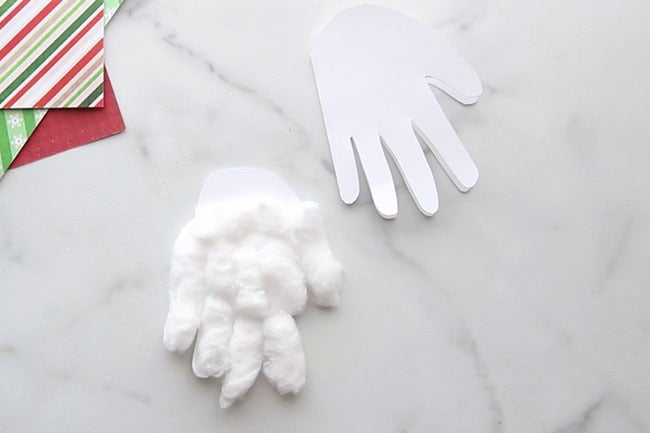 4. Cut out a tall triangle shape from red or green glitter foam paper to make the hat. You can also use cardstock. 
Glue to the top of the handprint.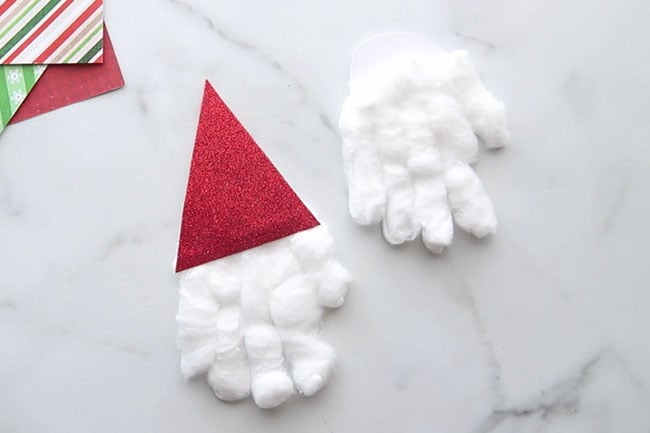 5. Glue a 1 inch pom pom on top of the bottom part of the hat.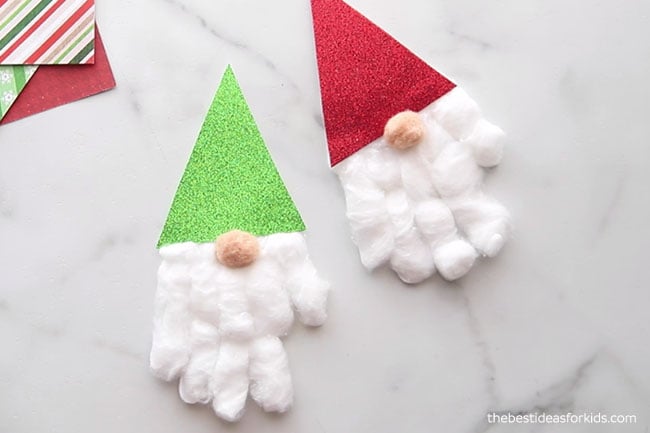 6. Write your special Christmas or holiday message inside the card!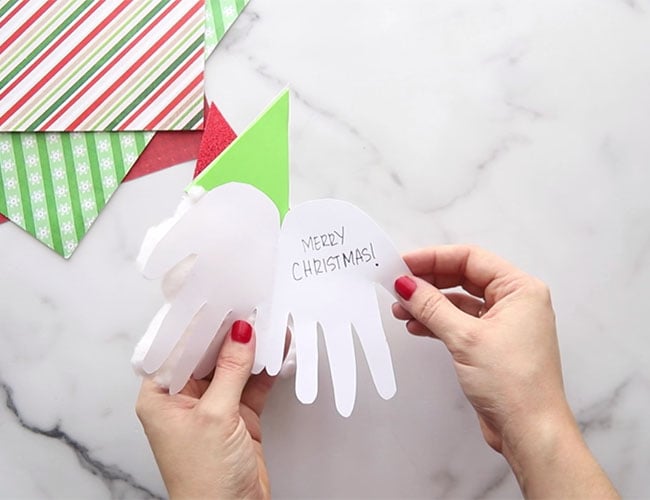 This gnome handprint card couldn't be easier to make! I love that kids can easily glue the cotton balls on. The hat and the pom pom are easy to glue on too!
It's such a fun and easy card to make for friends and family this holiday season!
More Christmas Handprint Cards
Christmas Elf, Santa & Reindeer Cards