This pom pom flower craft is a perfect way to bring some spring cheer into your home! Add a photo of your child to the center and stick them on the fridge or give them away for Easter or Mother's Day!
RELATED: Mother's Day Crafts for Preschoolers
Pom Pom Flower Craft
This craft is easy enough for preschoolers to help with. They will love putting the pom poms on these adorable flowers. Kids will love gluing on the pom poms and it is great fine motor practice too!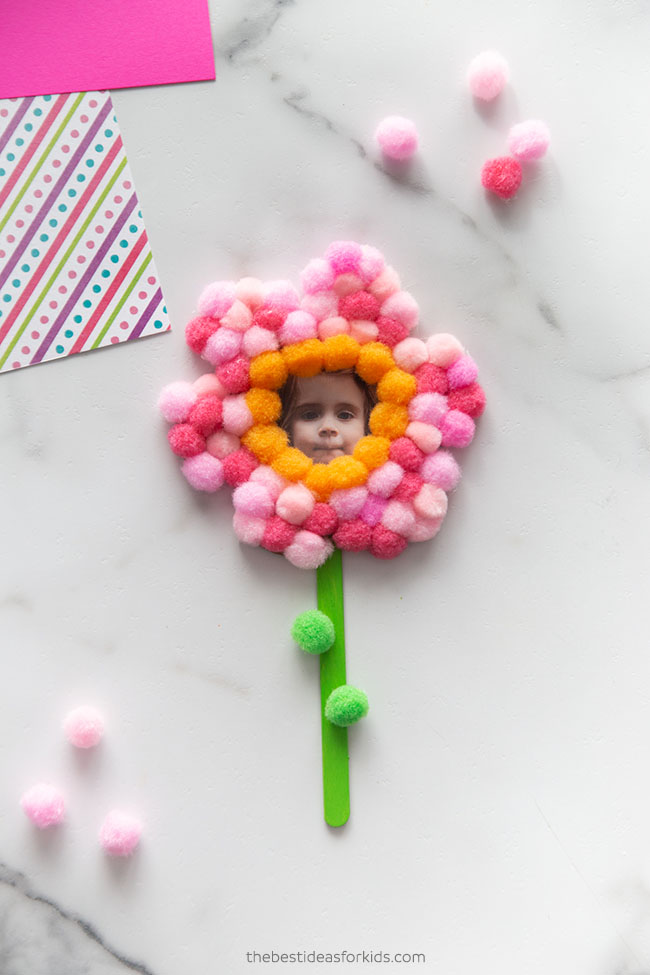 You can make this as a craft keepsake or you can add a magnet to the back of these pom pom flowers to jazz up your fridge for spring! It's the perfect way to display school photos too.
Supplies needed to make a Pom Pom Flower Magnet
Here are the supplies you will need to make this pom pom craft:
Pom Poms
Cardboard  – cardboard from a cereal box or snack box is perfect for this craft
White Glue – we like this brand because it's stronger and easier for gluing pom poms which can be tricky. Make sure to allow enough time for the glue to dry.
Green Paint
Scissors
Flower Template – see the bottom of the post for the link!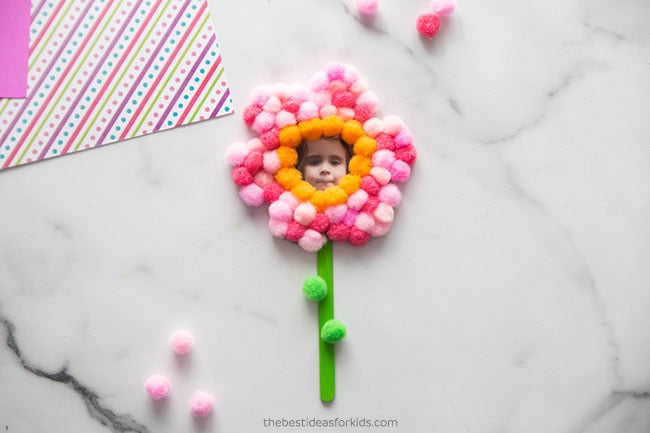 Watch the Video Tutorial Here!
Directions to make Pom Pom Flower Magnets
1. Cut out a piece of cardboard. We like to use cardboard from a cereal box or snack box.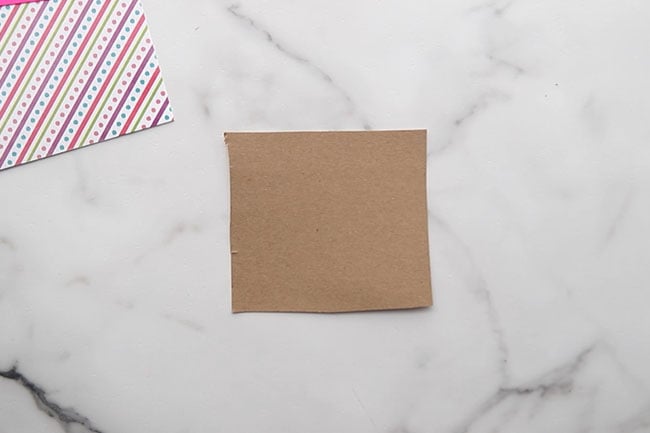 2. Trace around the flower template. You can get the template at the bottom of the post.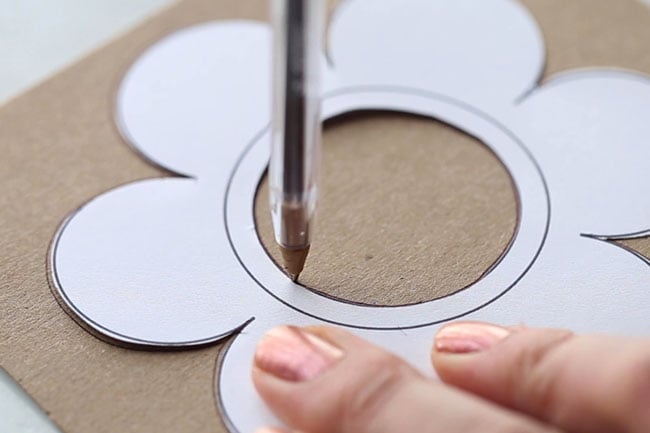 3. Cut out the flower.
Also cut out the smaller inside circle. You can bend the cardboard slightly to make a cut mark inside this part to cut it out.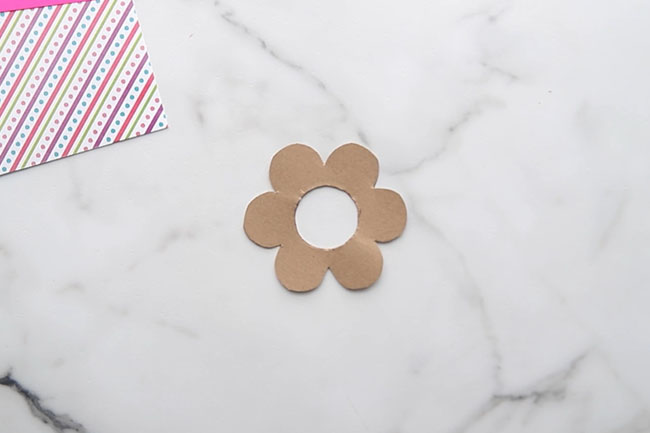 4. Start gluing on one color of pom pom around the center circle. We used orange.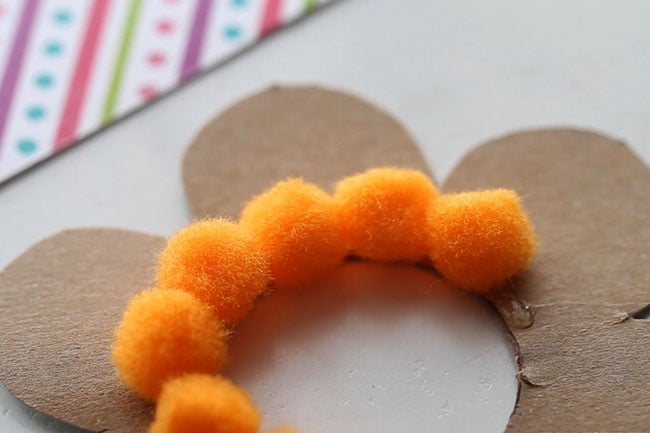 5. Pick another color for the petals and use different shades of the color of your choice. We chose pink for the petals.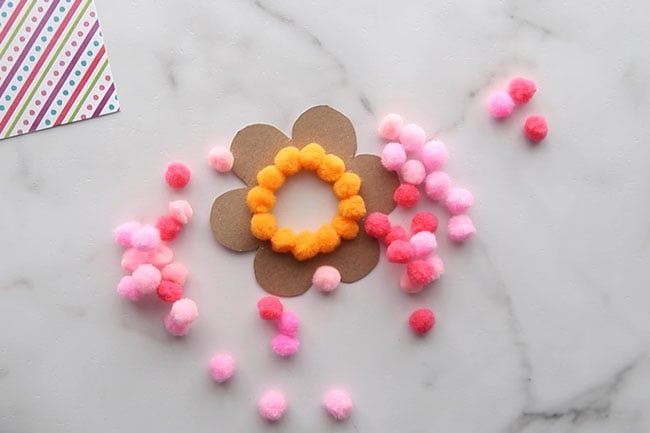 5. Keep gluing the pom poms on until you have filled the whole cardboard.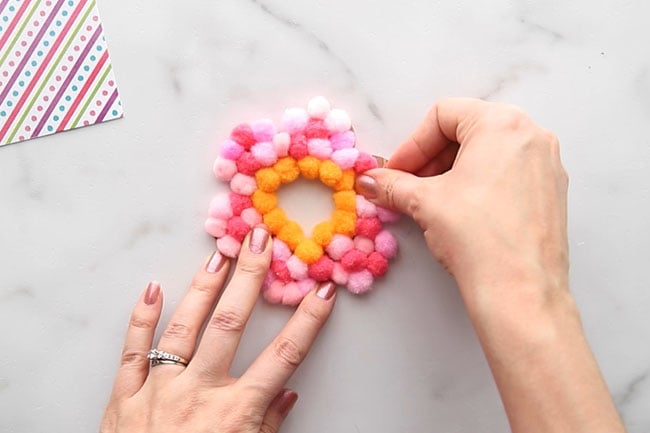 6. Paint a popsicle stick green and glue 2 green pom poms on for the leaves.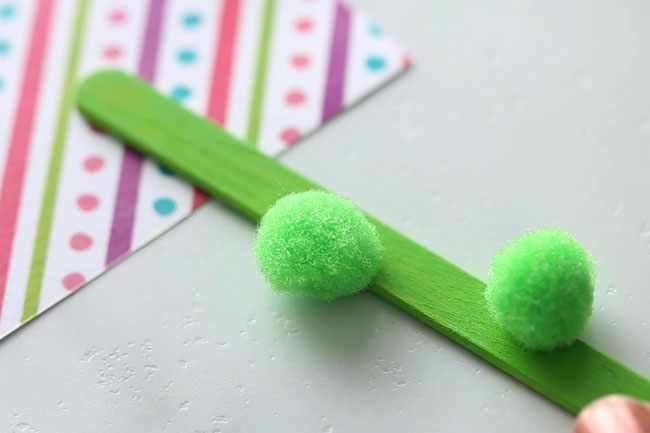 7. Glue the popsicle stick to the back of the flower.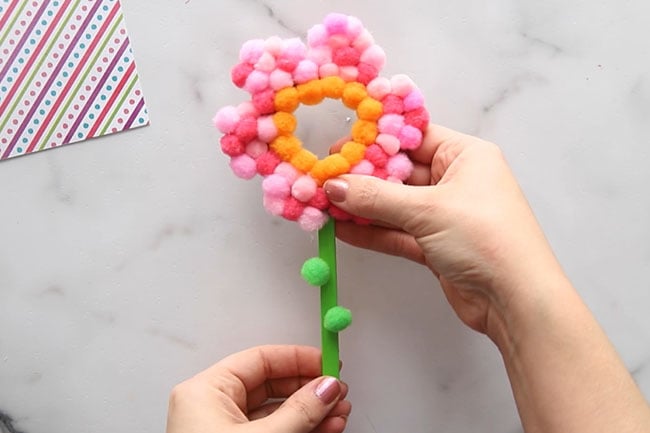 8. Glue or tape a photo onto the back of the flower.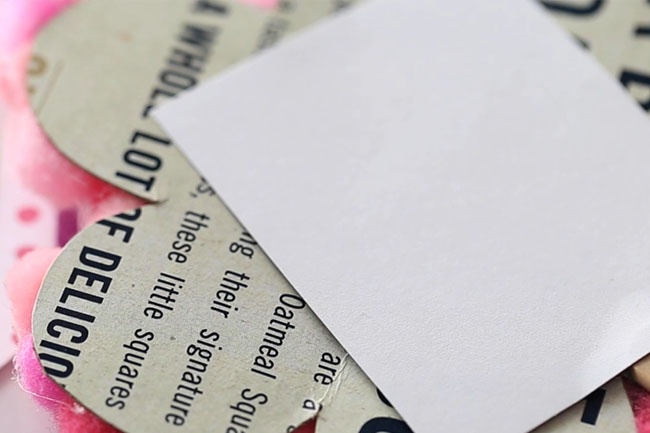 9. Optional step – if you want to turn the flower into a magnet then use an adhesive magnet on the back.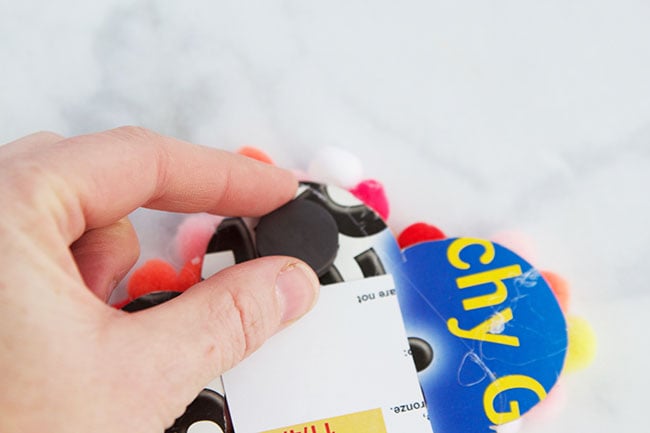 These flowers would make excellent gifts for Mother's Day! Customize the colors of the pom poms to make them multicolored or in Mom's favorite color!
Kids will love making their very own pom pom flower!
Get the Free Printable Flower Template
Get the Free Printable Flower Template HERE
For more Mother's Day craft ideas, also see some of these other craft ideas:
More Flower Craft Ideas
This flower template is easy to print off and turn into a lovely keepsake gift for Mom on Mother's Day!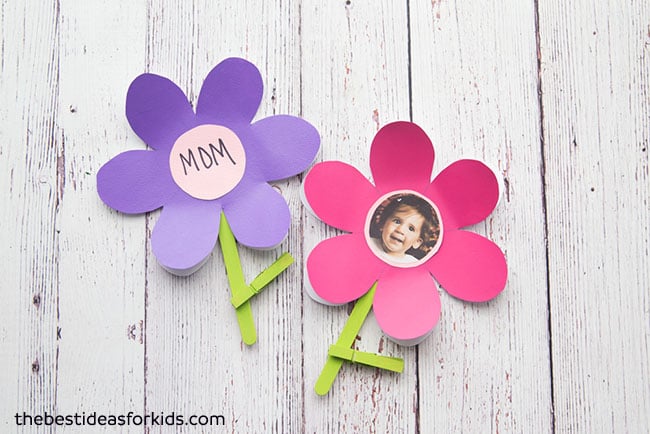 You can even make a handprint flower bouquet! These look so lovely placed in mason jars.